"Then we book plane tickets for our next blog post."  This is that post.  This is that plane.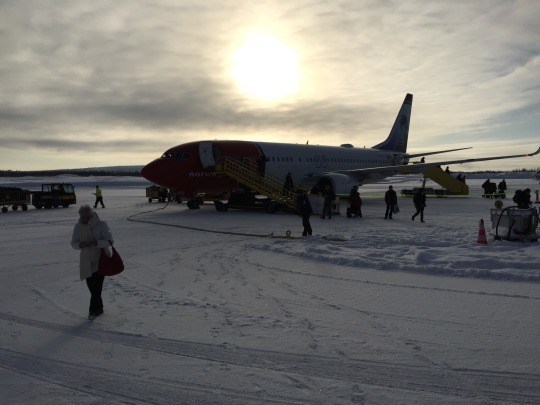 Once again, there is sled dog parking at the airport.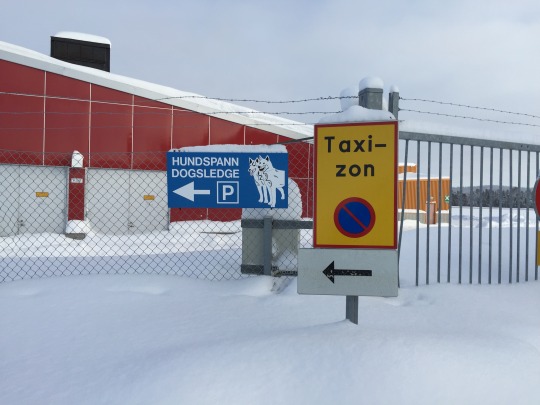 It's Kiruna, reprised!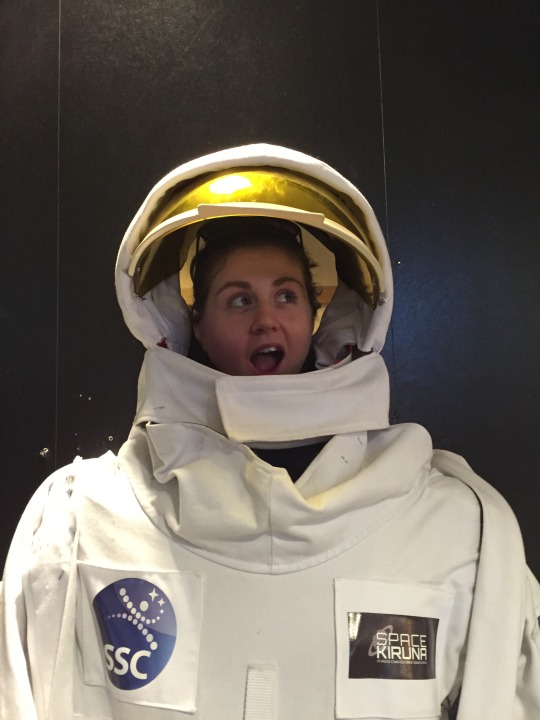 Our group arrives at night, with one goal: to see the northern lights.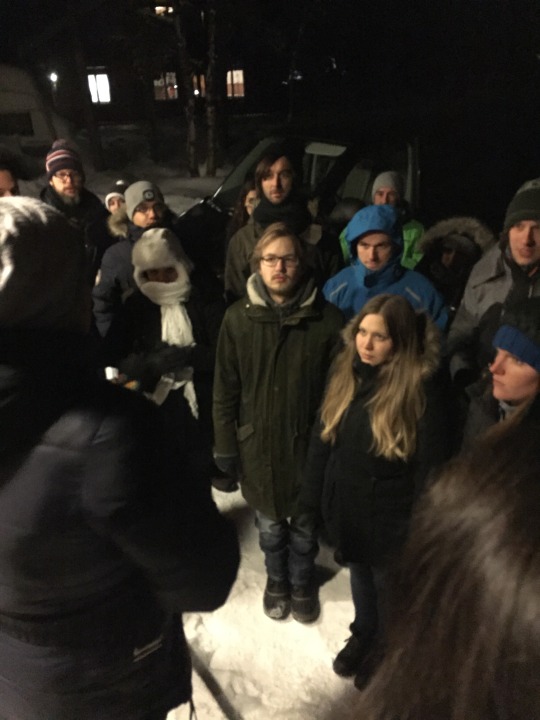 We immediately make a fire.  Which is, technically, northern light.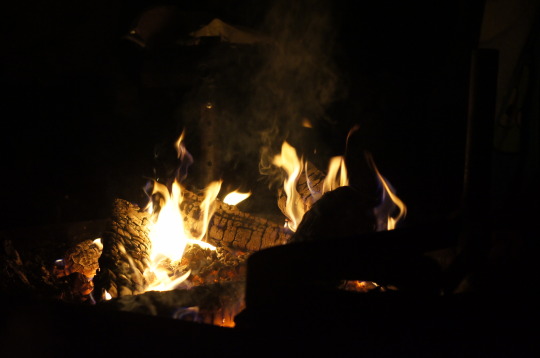 We debate whether this qualifies as The northern light.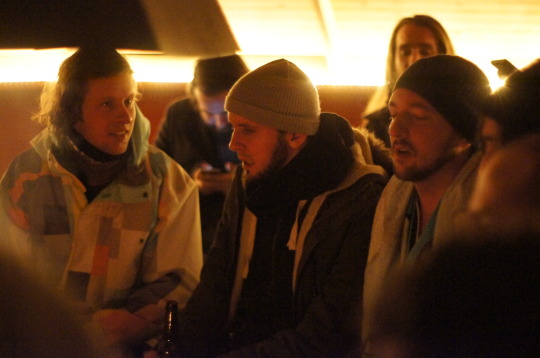 It is decided not, and we are sad.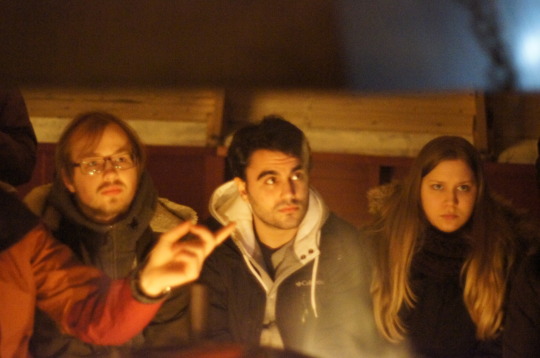 But at least we have beer.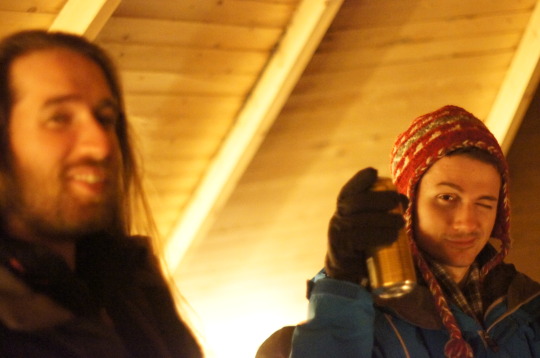 And we have grills.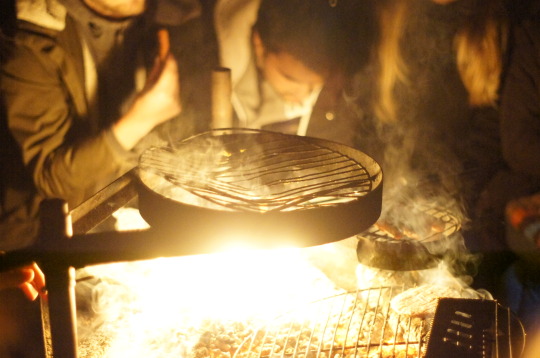 This makes us glad.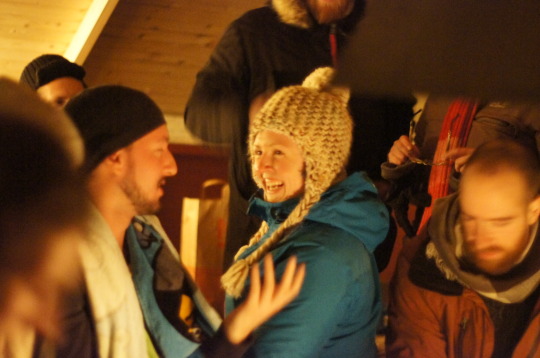 After burgers and beers, we are ready to hunt the real lights.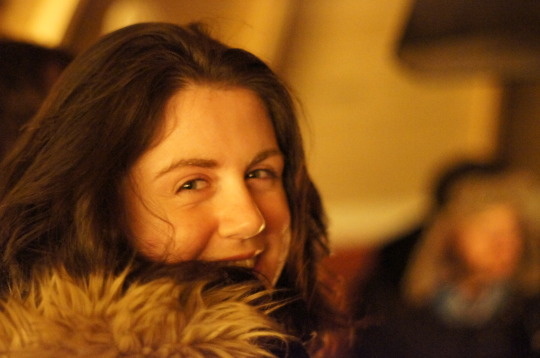 First we go back to the cabin for our cameras.  We let the cold in.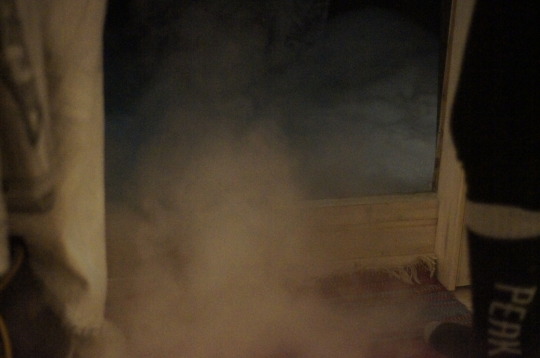 And we refill our drinks.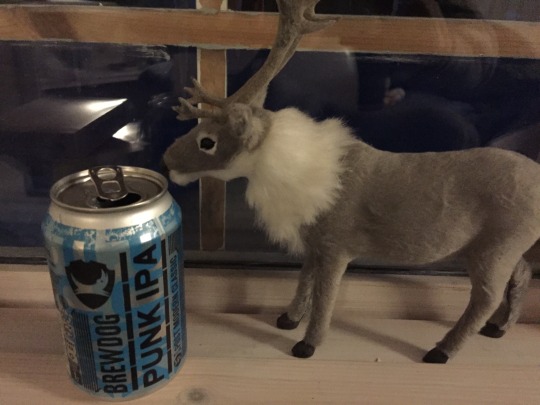 Then out into the darkness to find northern lights.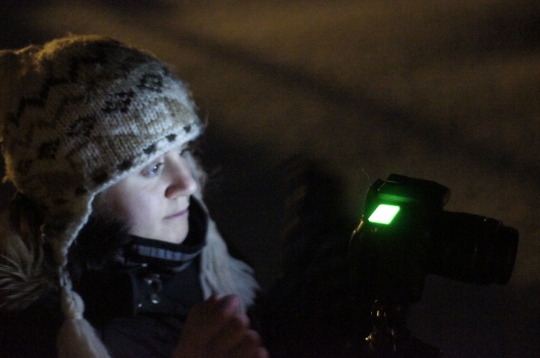 We find the moon, but it's the wrong northern light.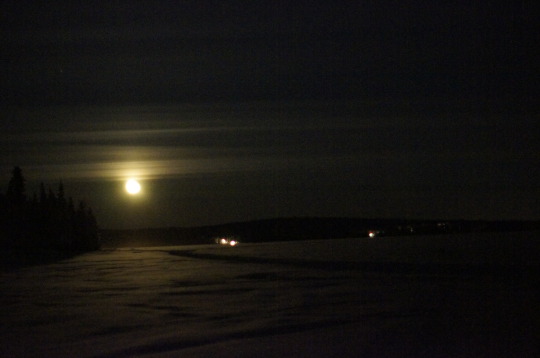 We find the sauna, but it's the wrong northern light.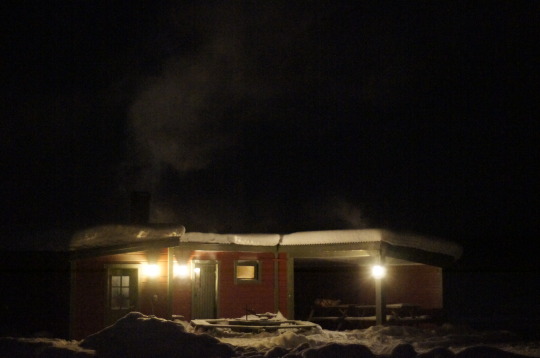 The sauna heats, we chill, and the hunt is called off for the night.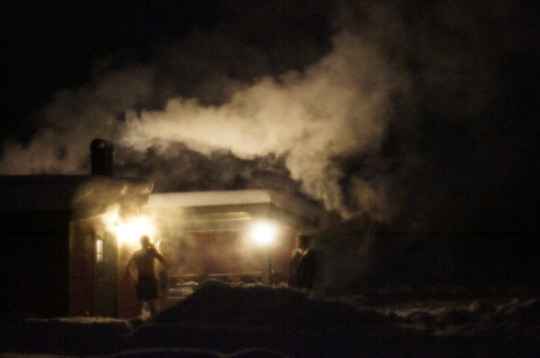 The next day it is much too bright to see northern lights.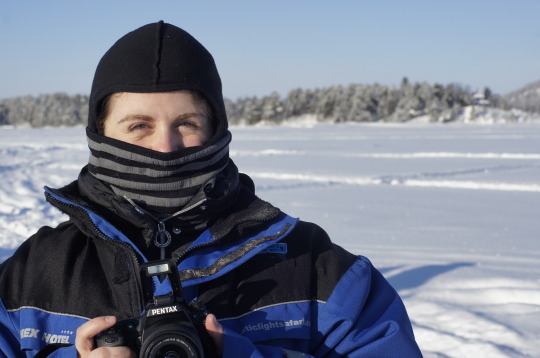 But we do see a northern snowmobile.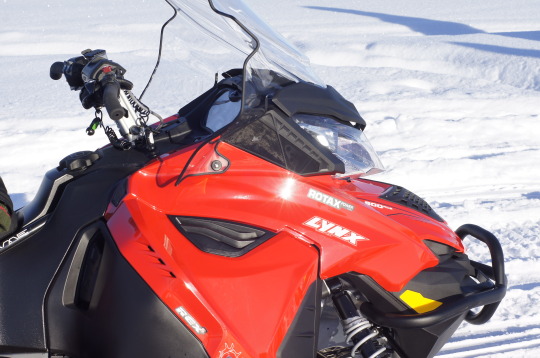 And we do see a distant village across a lake.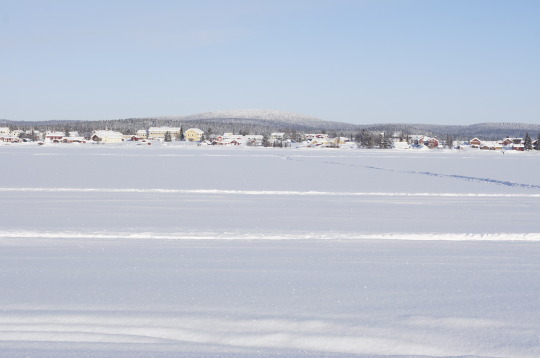 The combination seems legit.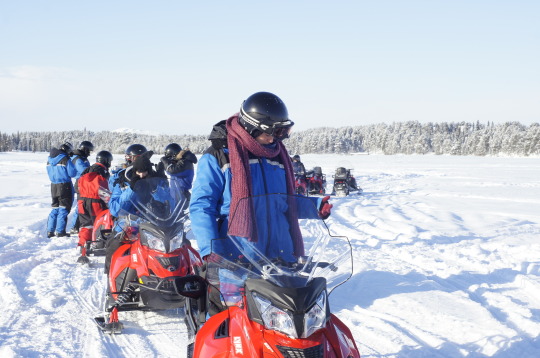 Back to the Sami village of Jukkasjärvi, for Sami things.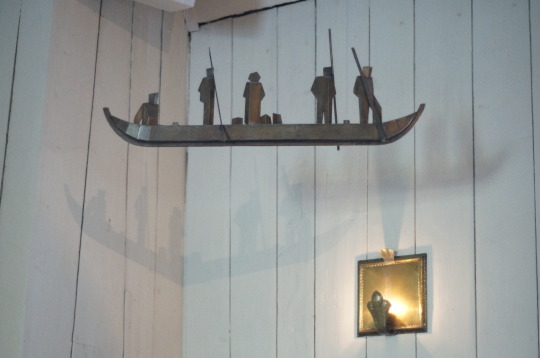 Good ol' Jamaican Jesus.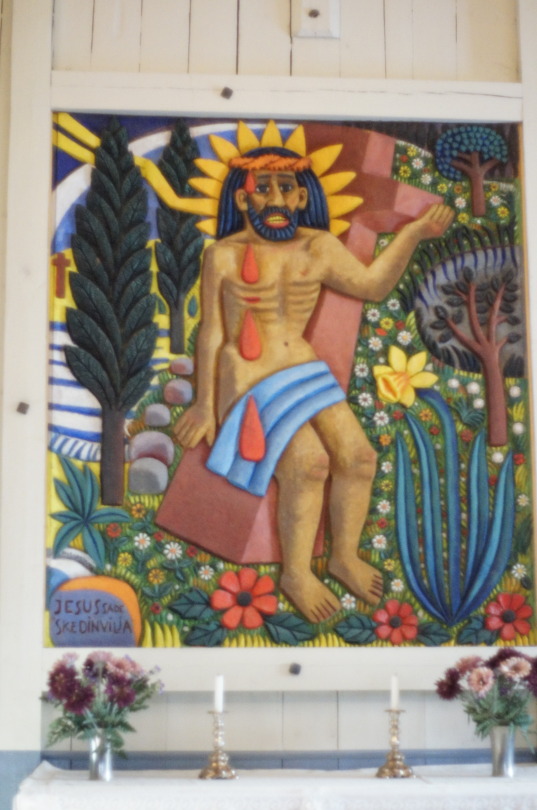 Good ol' drunken Einstein.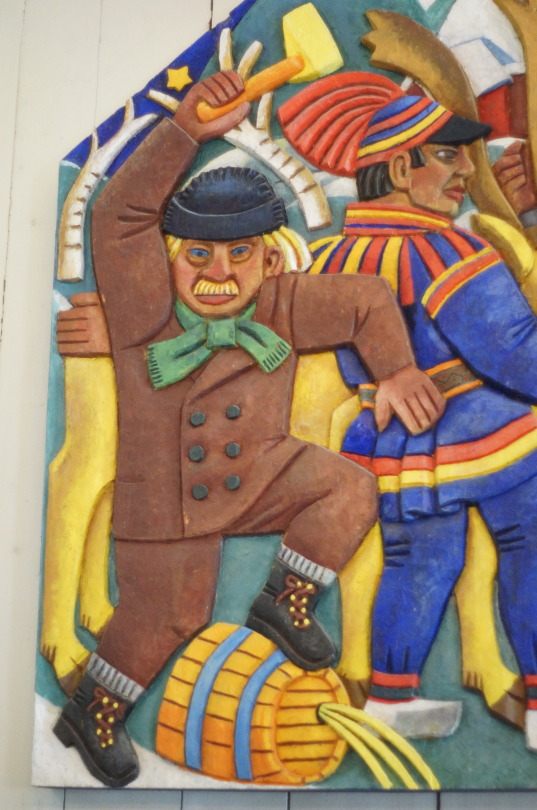 The locals are keeping their lawns mowed.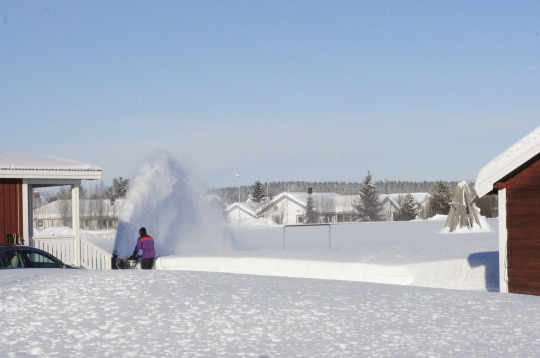 We don't care about their lawns, only their northern lights.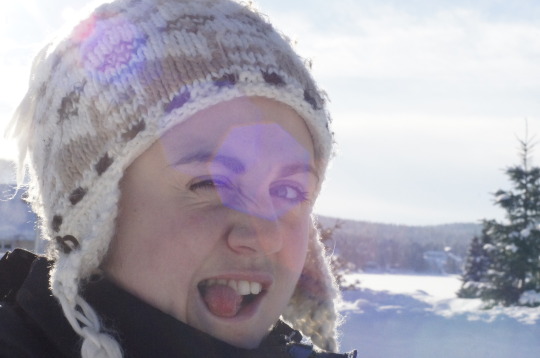 We also mildly care about their trees in ice blocks.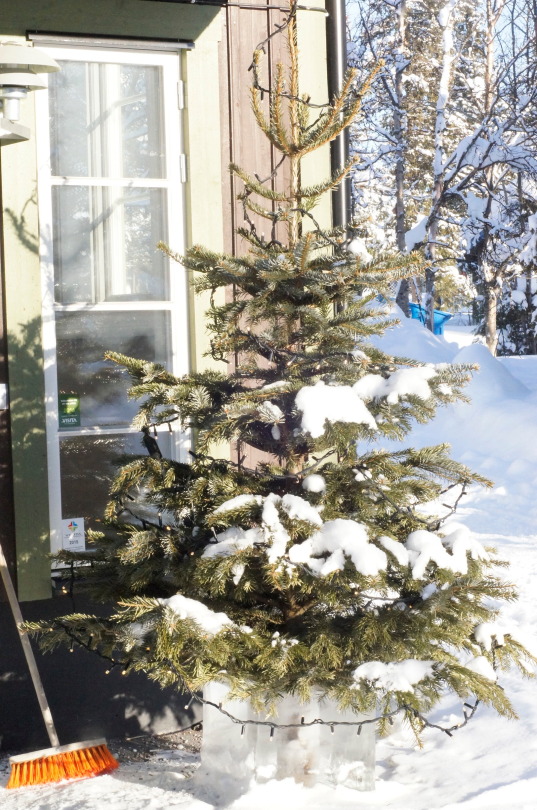 And we mildly care about their ice hotels.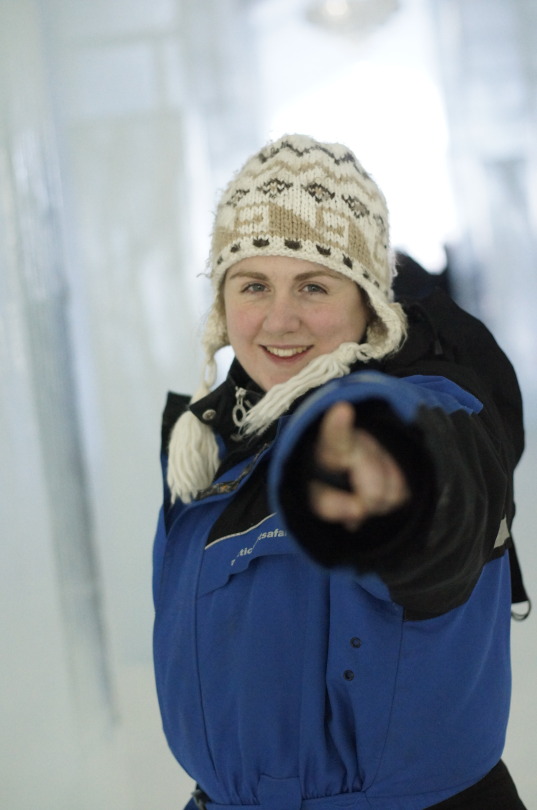 Then we motor back to camp to enjoy cool cornies.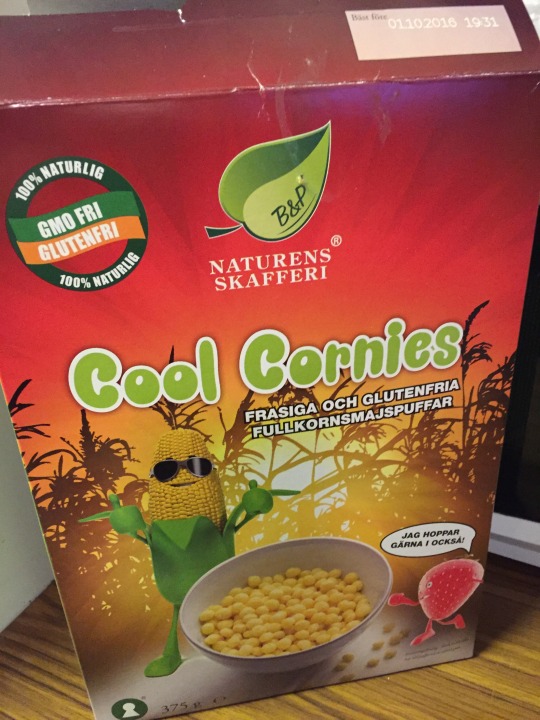 And cool Isabelle.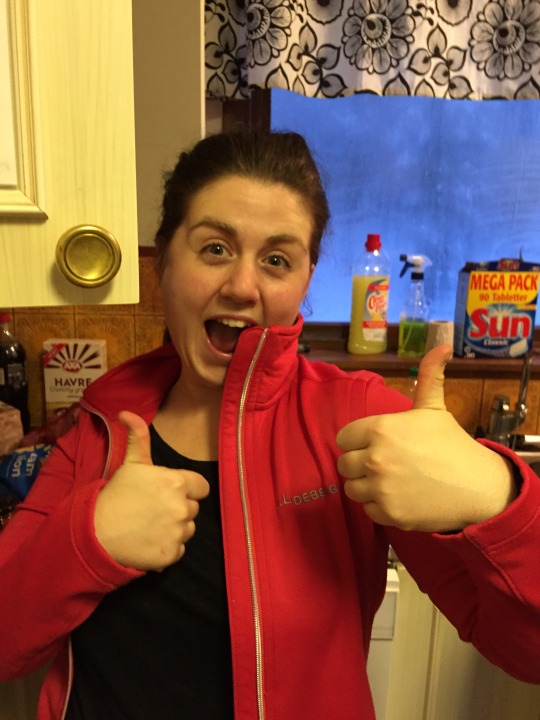 And cool Dave.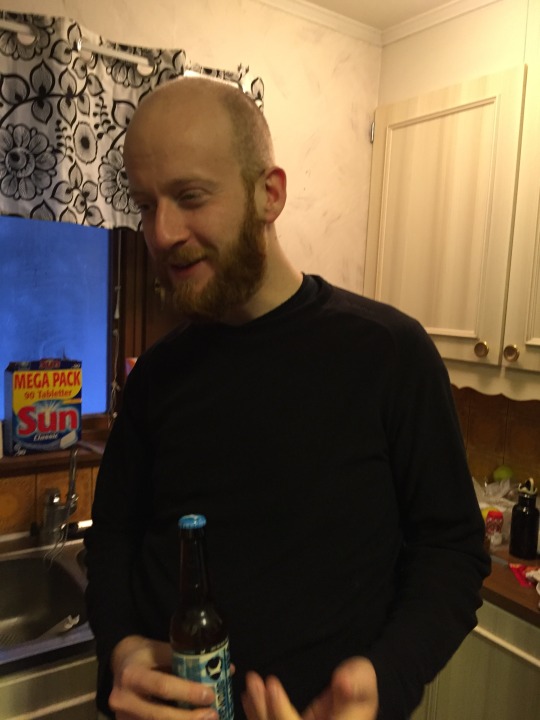 And cool Evan.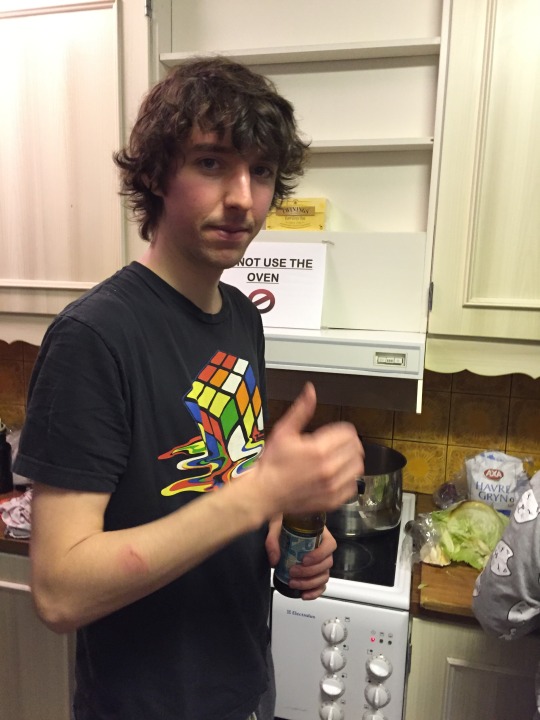 And cool Alex.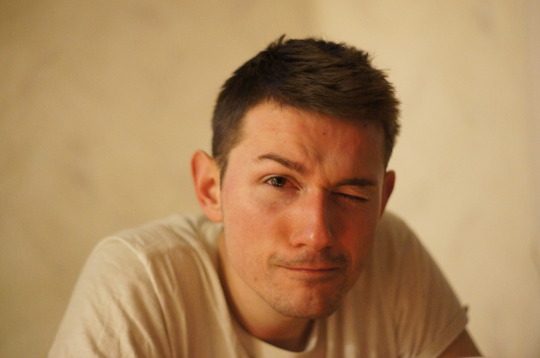 And some uncool pre-sauna singing.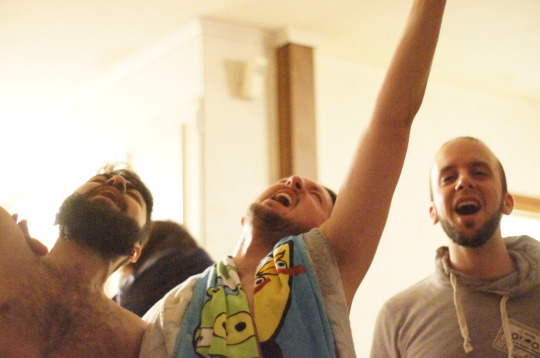 Orion shines brightly above the sauna, but it is the wrong northern lights.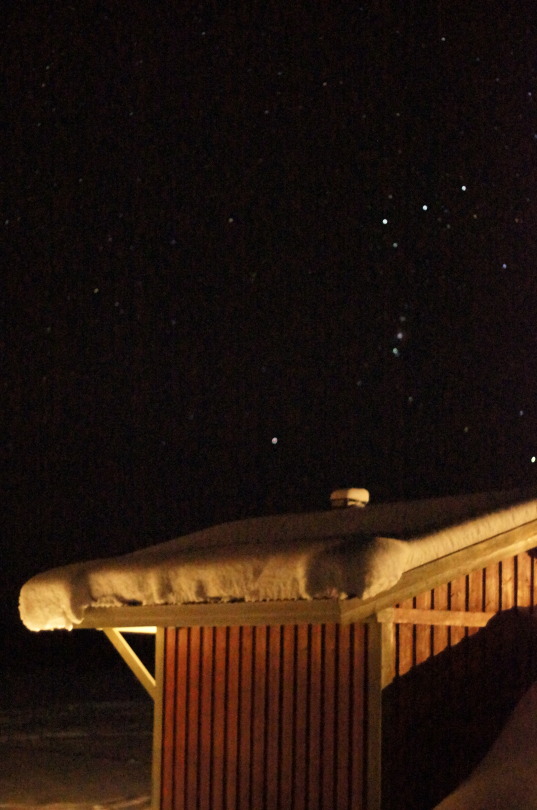 The next day we go to battle.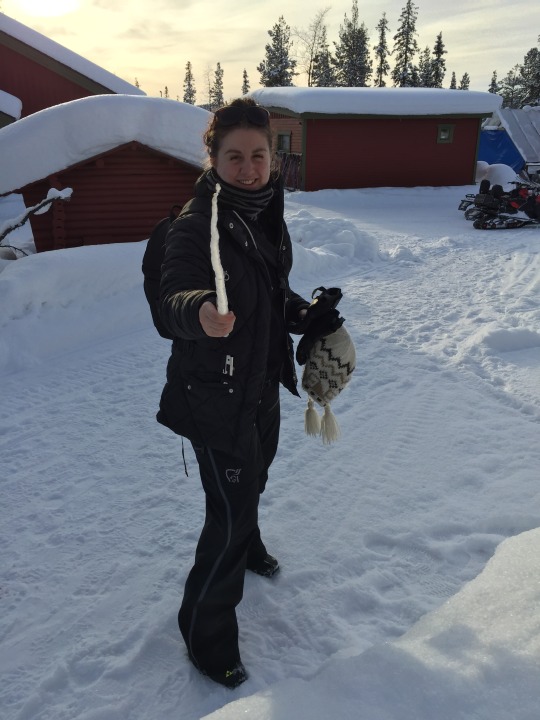 No, that's not right.  We go to power lines.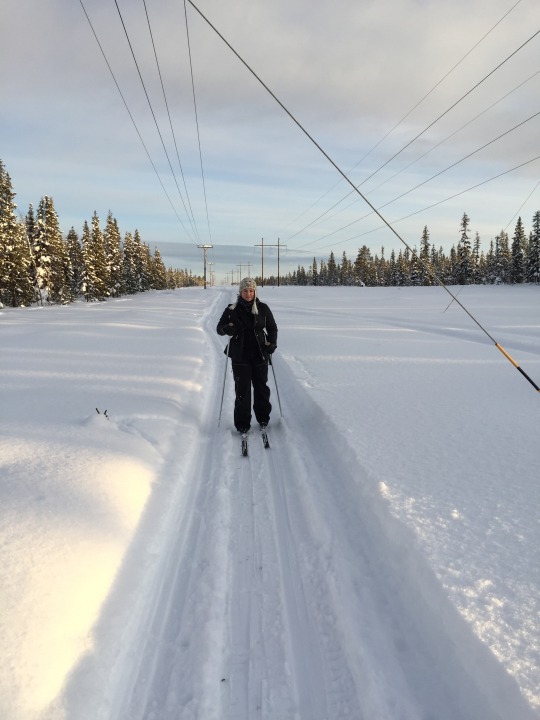 For a bit of cross-country skiing in the woods.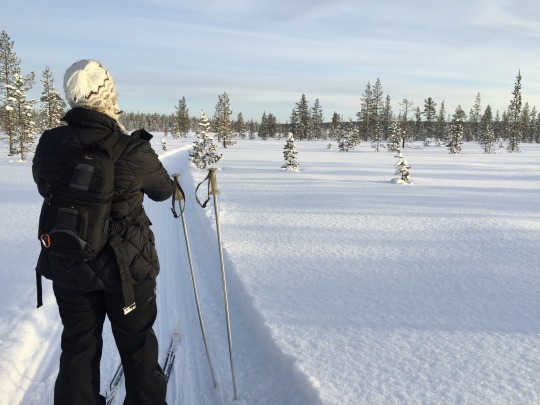 And a bit of photos in the woods.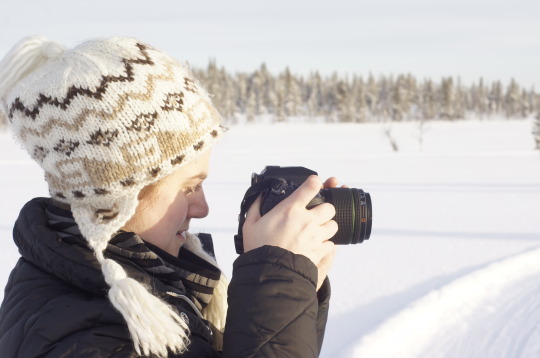 For snowy woods are pretty, and deserve photos.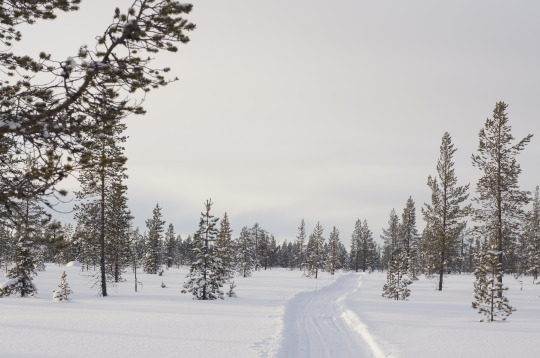 And they are tranquil and silent.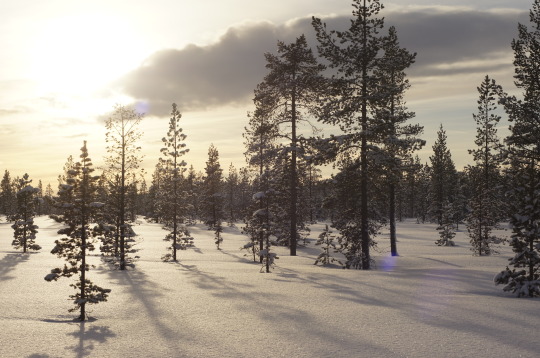 And the sun drops quickly this far north.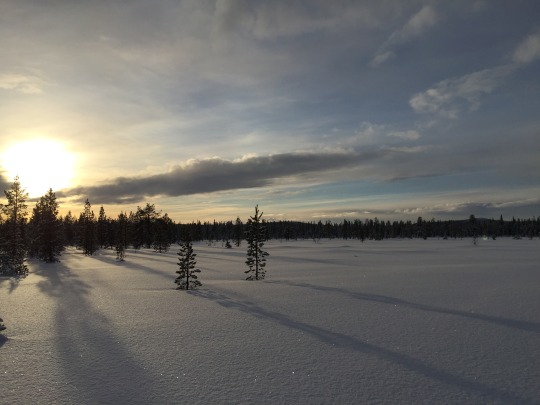 Which makes for a pretty good time.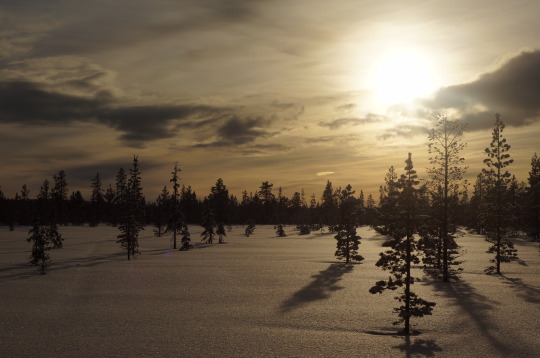 It's a long ski back to camp.
To our home-sweet-home in the snow.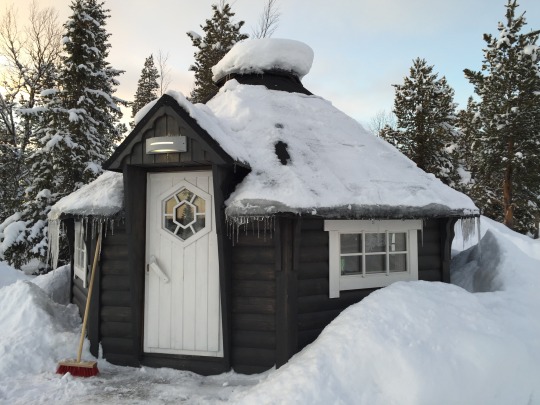 To hunt for northern lights!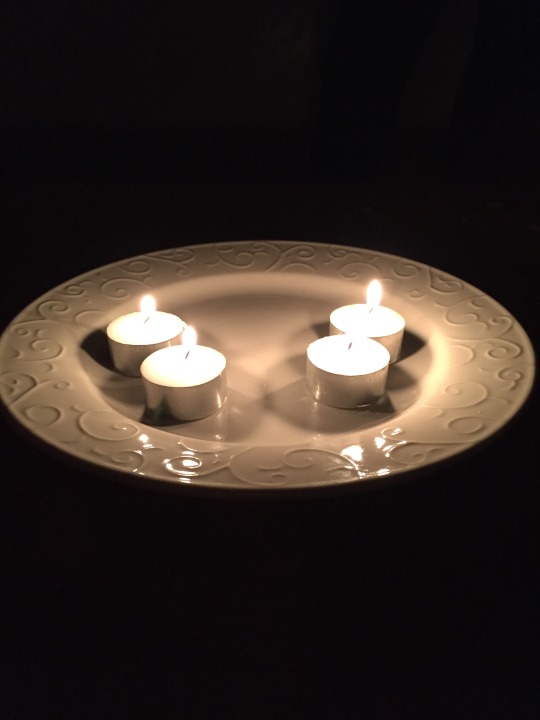 Or, failing that, to burn our own northern lights.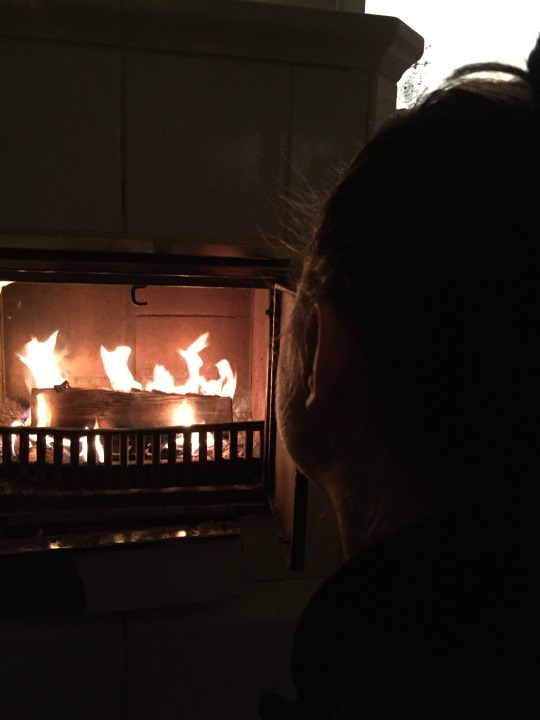 Another day, another smoked reindeer and shrimp cheese sandwich.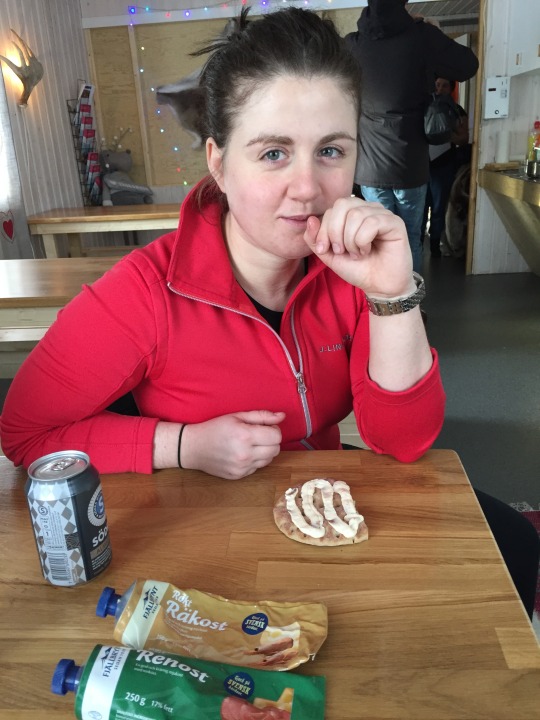 Our last chance to soak in the winter sun.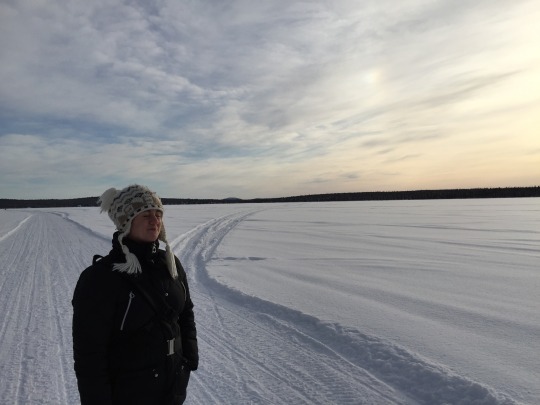 Our last view of frosted woods.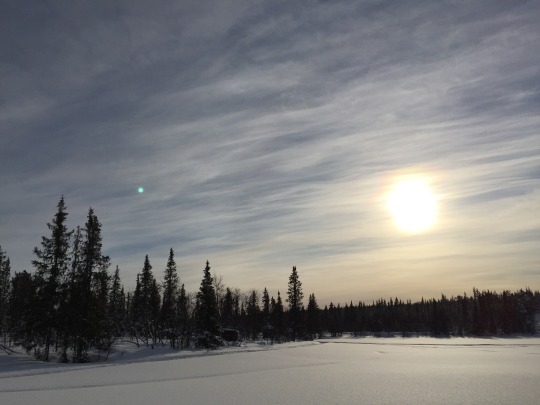 Our last gaze across frozen lakes.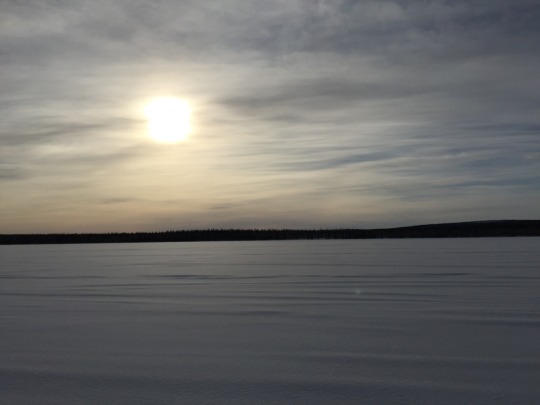 And then it's a local beer at the airport.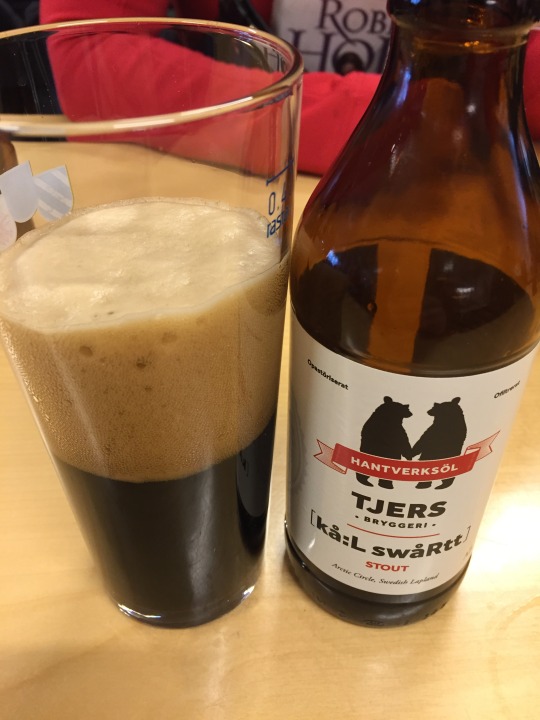 And then Flower asks, "where the hell have you been?"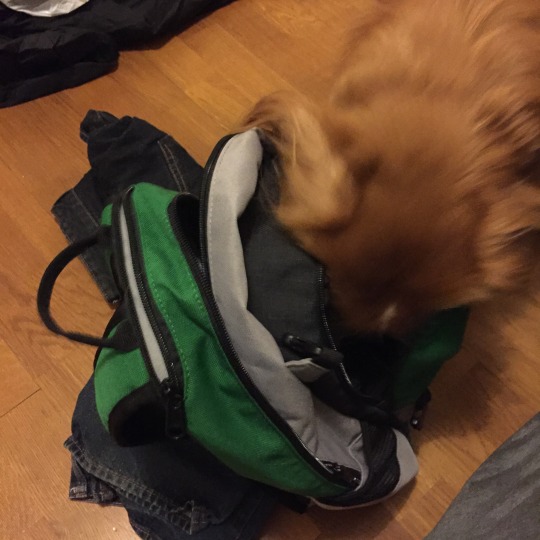 Maybe there was no aurora, but at least there were good friends.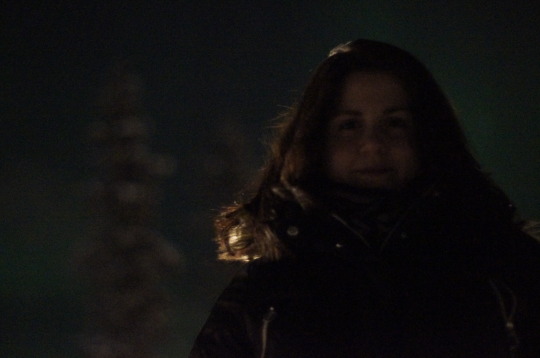 And a peaceful time with the one I love.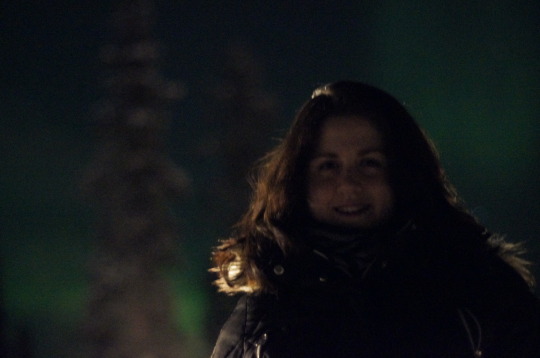 And… what is that behind you!?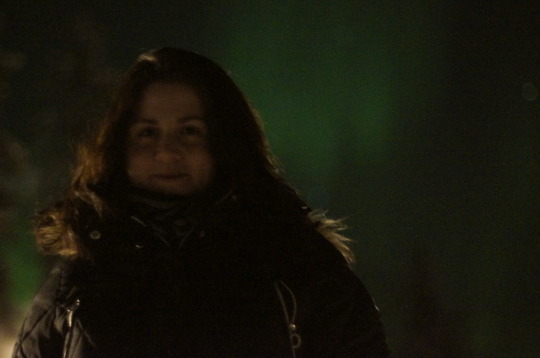 There's something in the sky!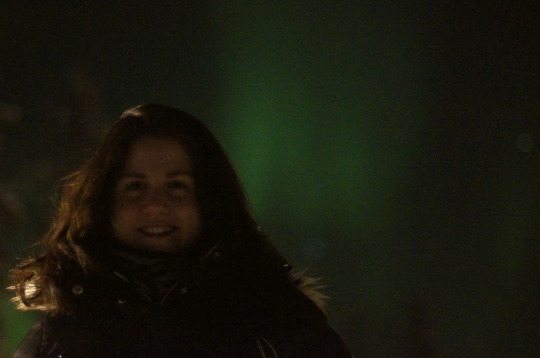 Streaks of fluttering green!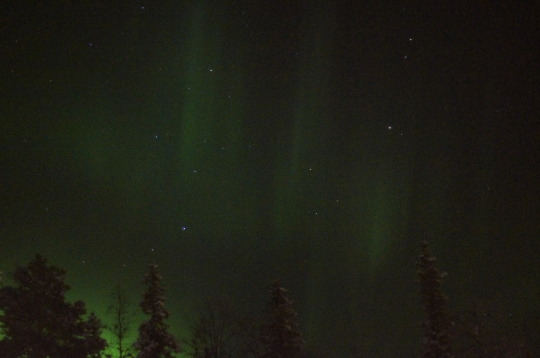 Waving oceans of color!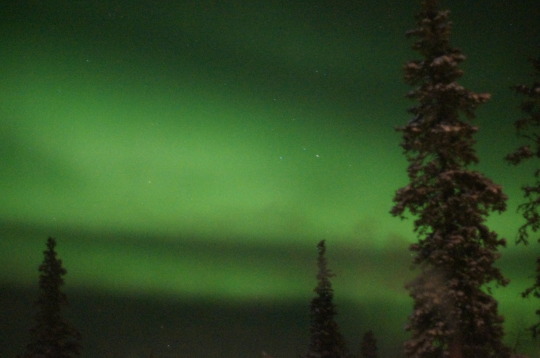 I lied.  There were auroras the whole time.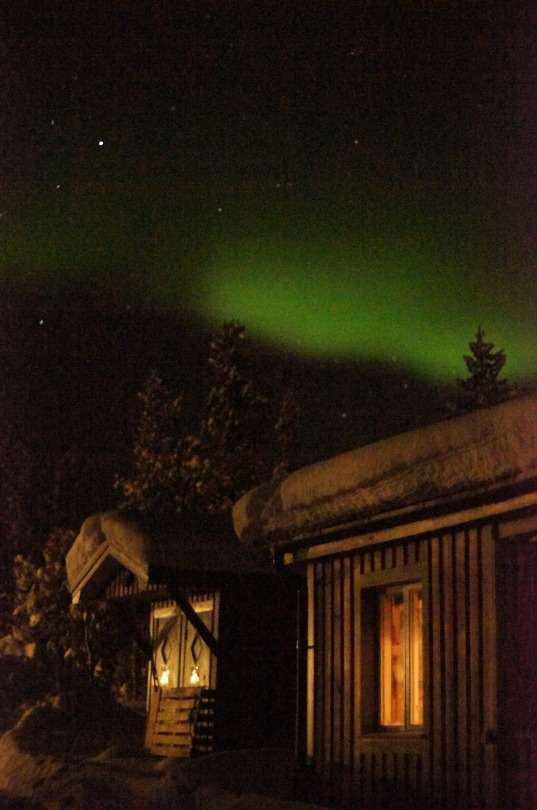 Bright enough to shoot them and stars without a tripod.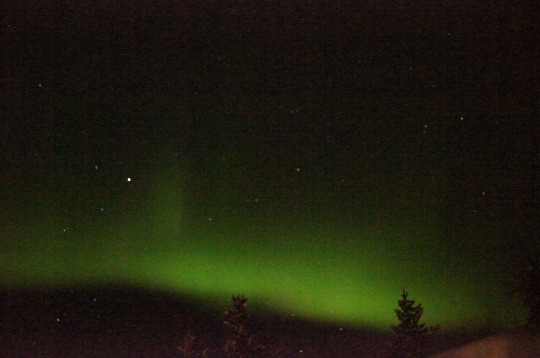 -28°C (-18°F), a glowing camp, glittering stars, and dancing green waves.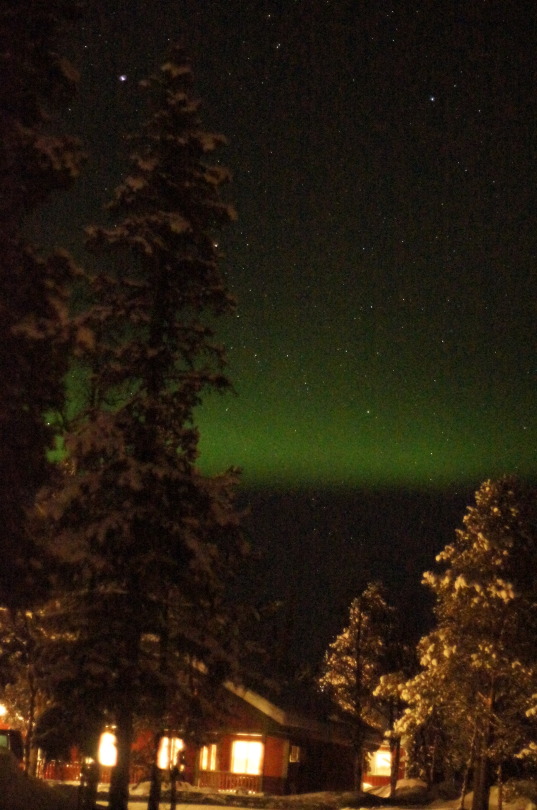 I think I'll open my brewery here.