We get on a subway.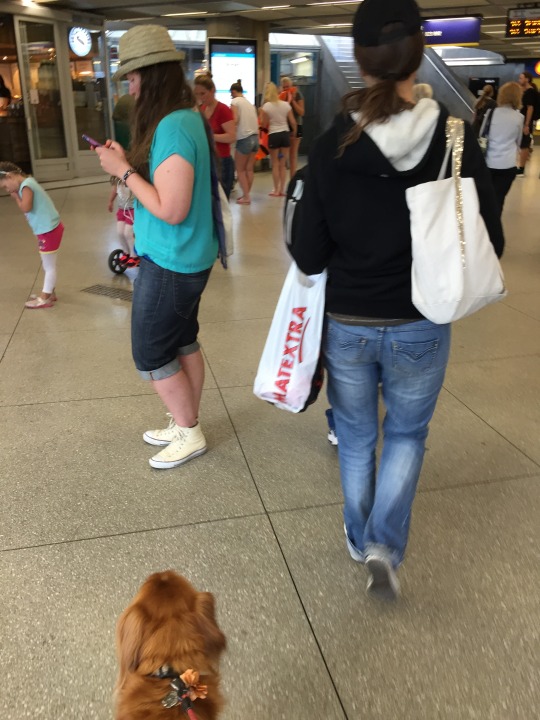 We get on a bus.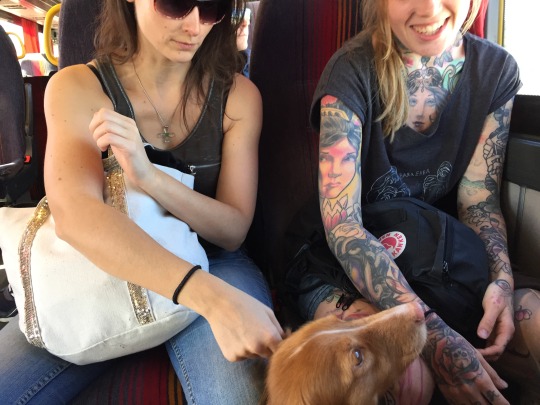 We sleep on the bus.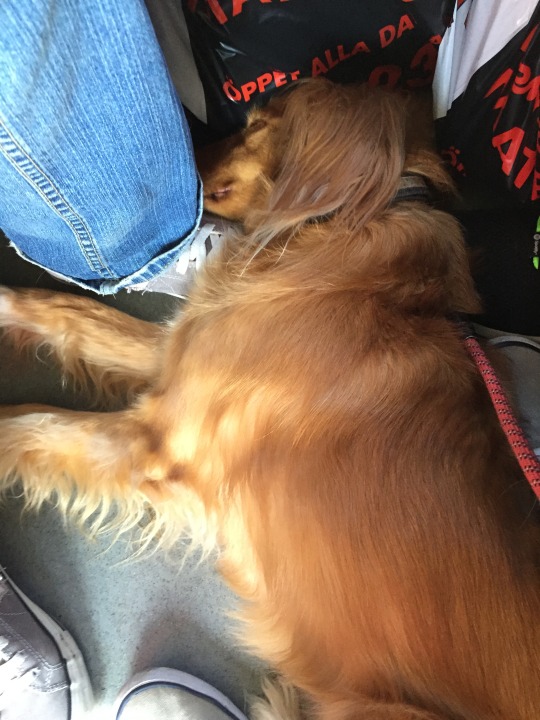 We are going to far away forests!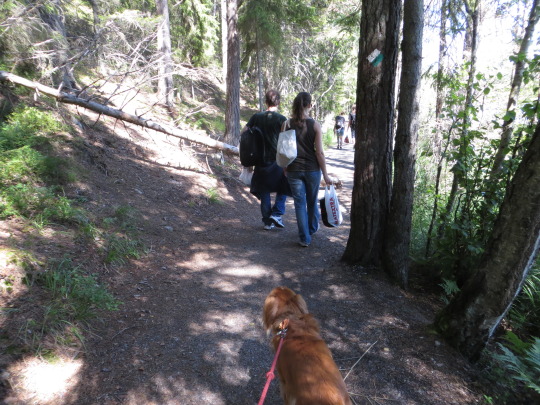 To grill.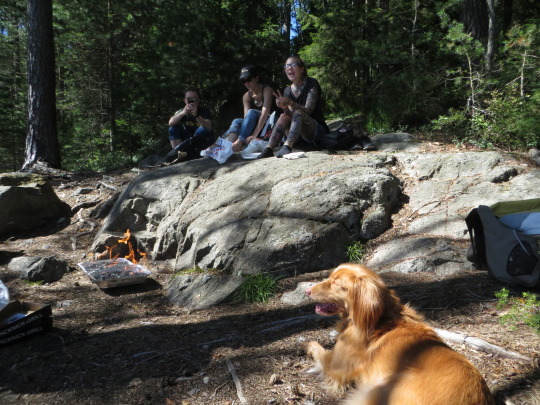 And feed the ducks.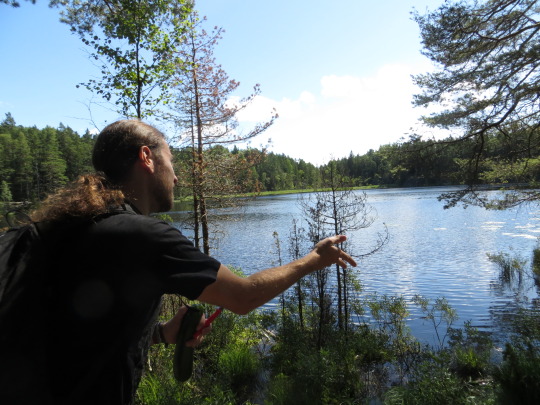 Ducks.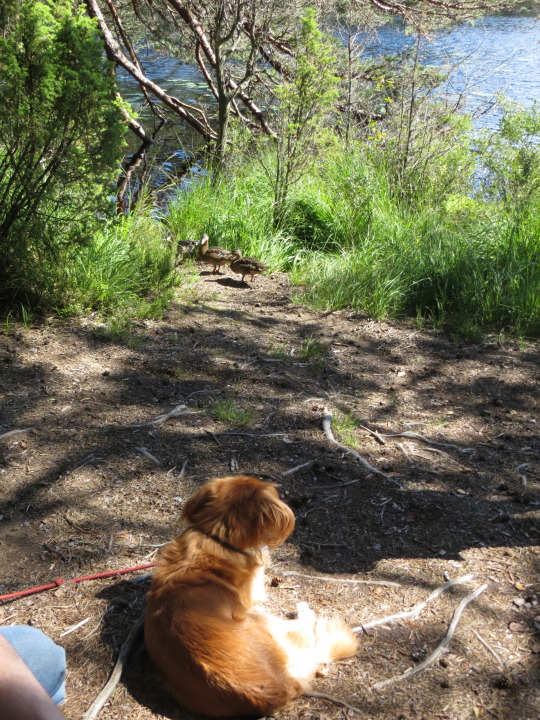 We grill pepper steaks (and squeaky cheese).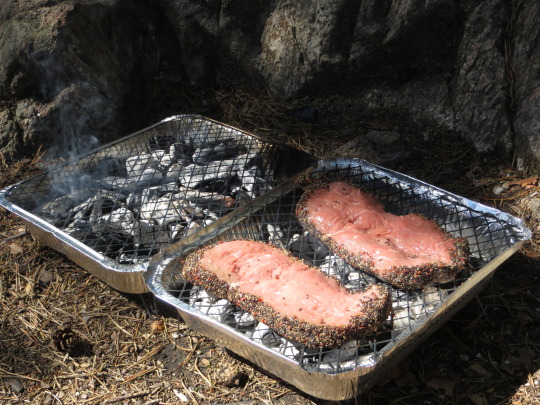 We oil pepper steaks.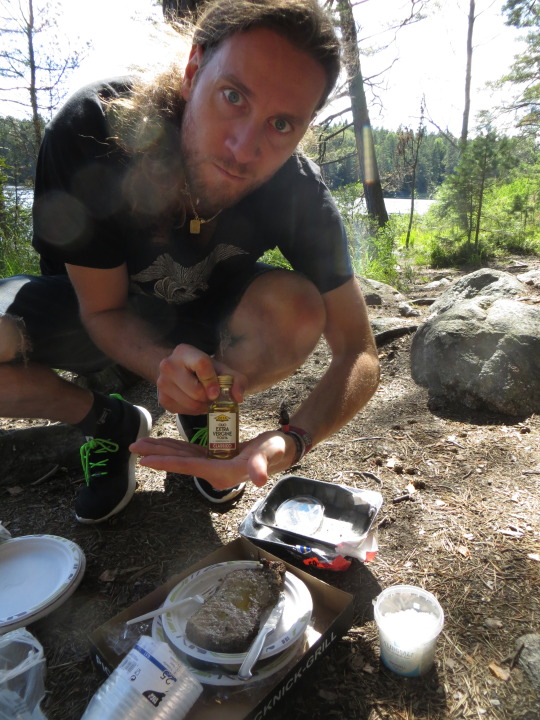 We form pepper steak sandwiches.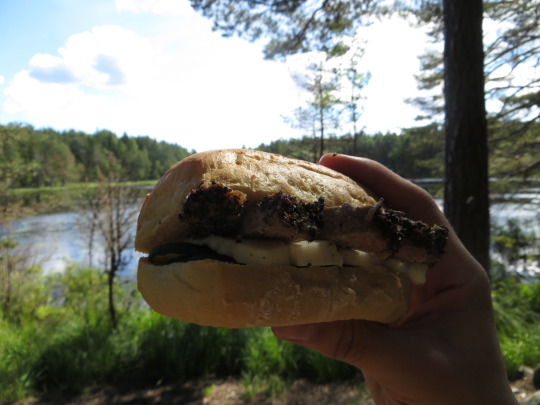 Our hardcore grilling companions eat… apples and salad.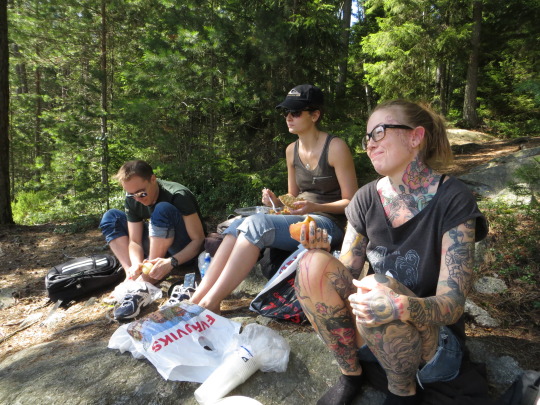 Who packs salad for a grill-out?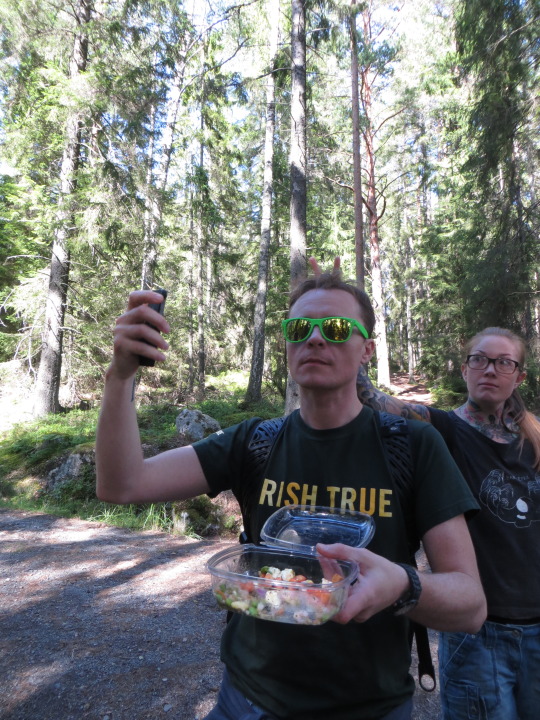 Fred and Johanne do.
We traverse the treacherous paths.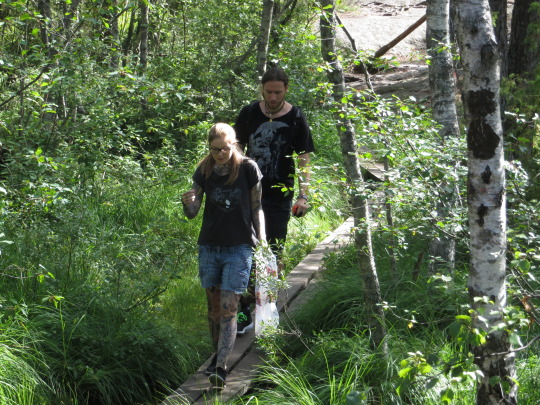 We scale the rocky terrain.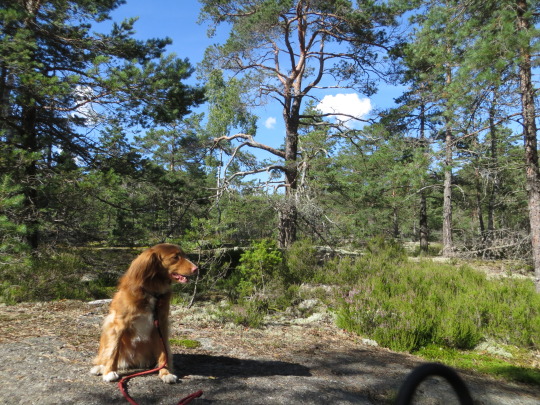 We partake in animal cruelty.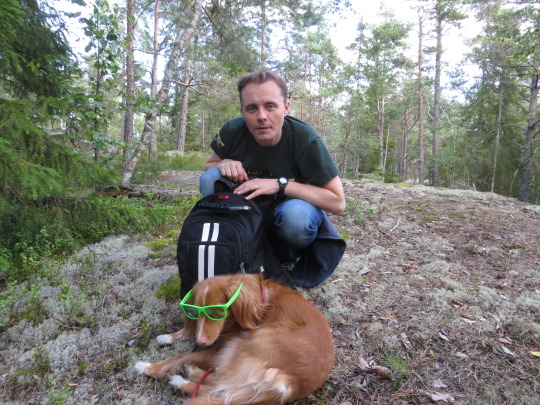 We find lakes.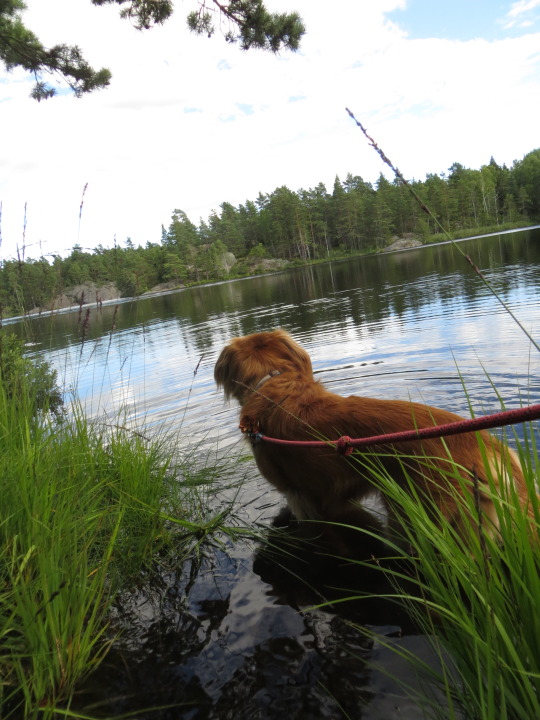 And we rid lakes of their ball infestations.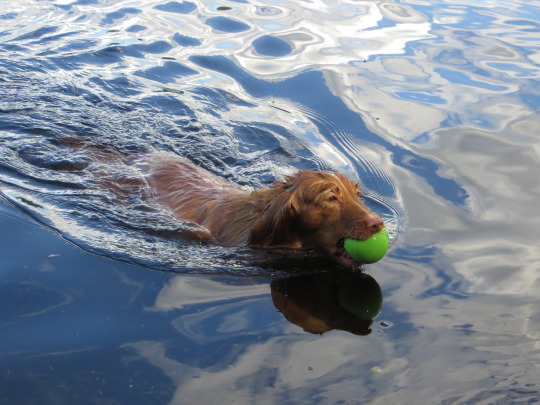 Problem solved.  You're welcome, lake.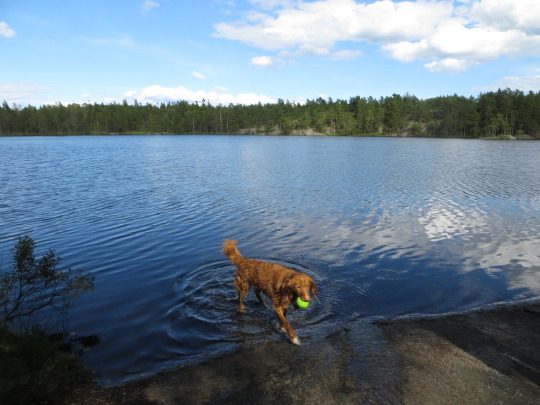 Throw it again!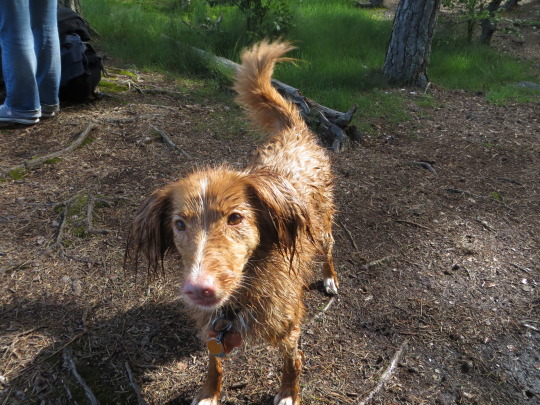 Sometimes I am in my own photos.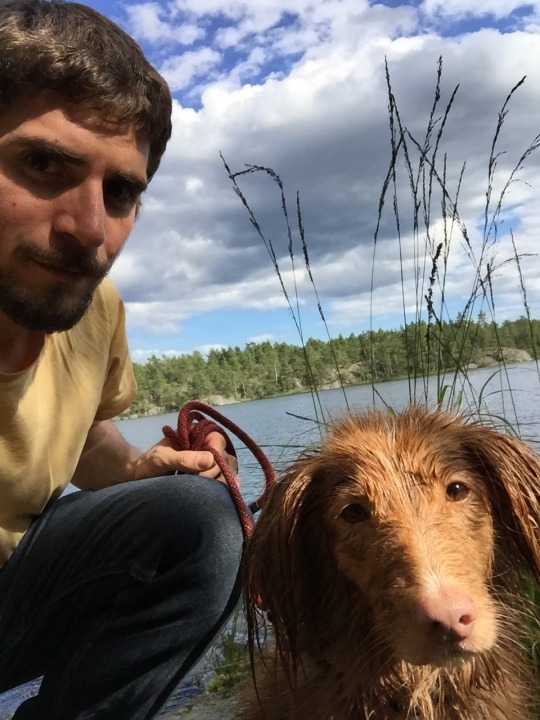 Oh, we were actually here for mushrooms.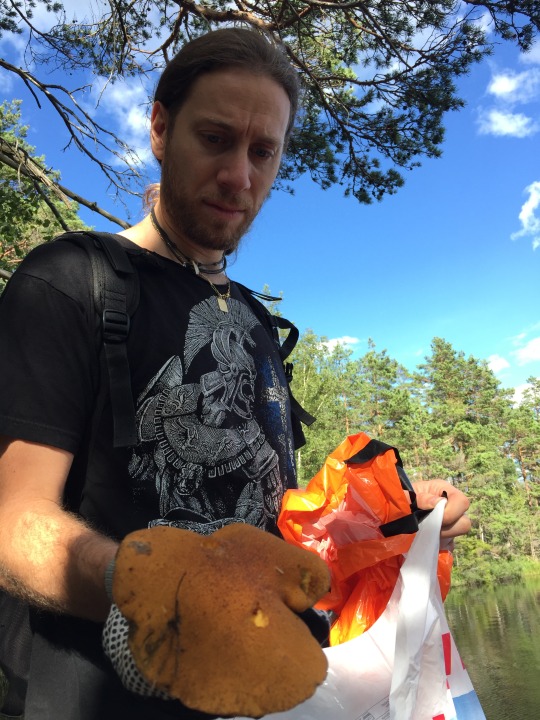 But we mostly find blueberries.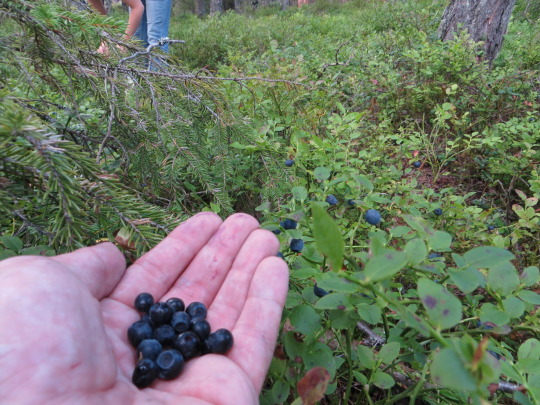 And we find new buses with phone chargers.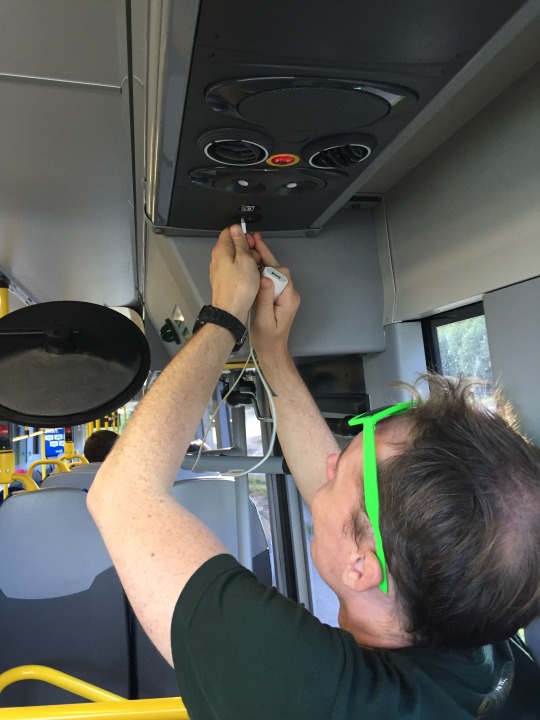 Then I find city cats on leashes tied to picnic tables.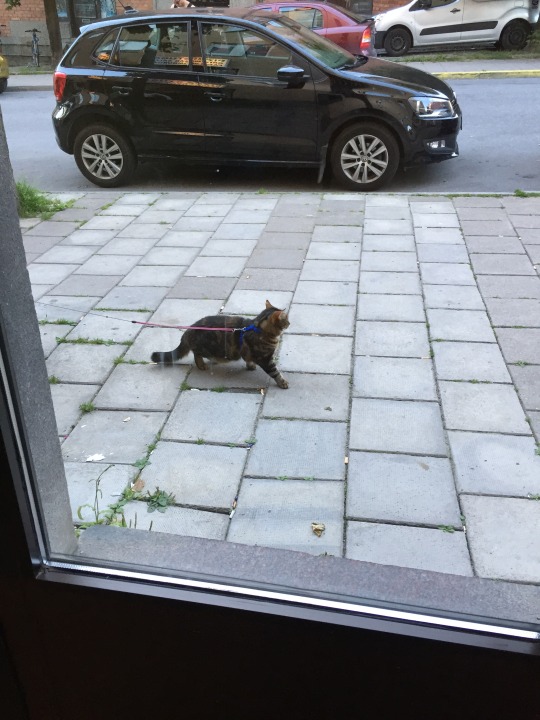 Then I make mango lassi.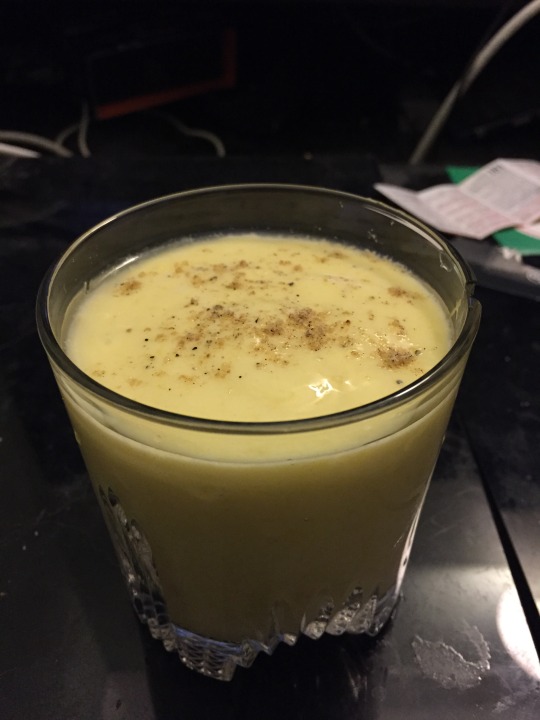 Then I make white russians.  He was one of us. He was a man who loved the outdoors… and bowling.