Gamla Stan in the spring: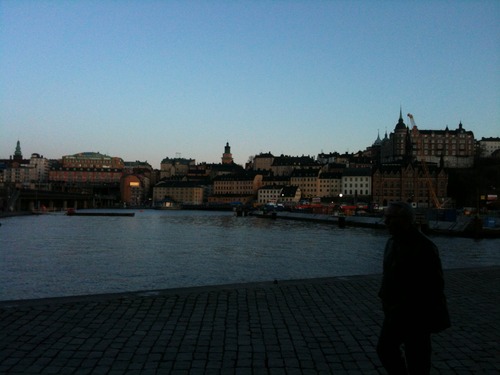 April 30th is 'Walpurgis Night'.  The Swedes set large bonfires in every neighborhood, look at them for a few minutes, then go to a bar.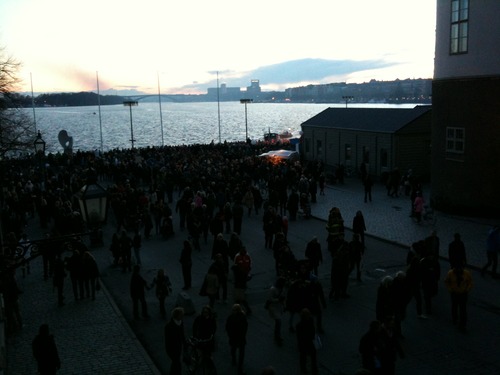 We walked past the bonfire, then went to find a bar.  Tried 'the world's hottest sausage' on the way: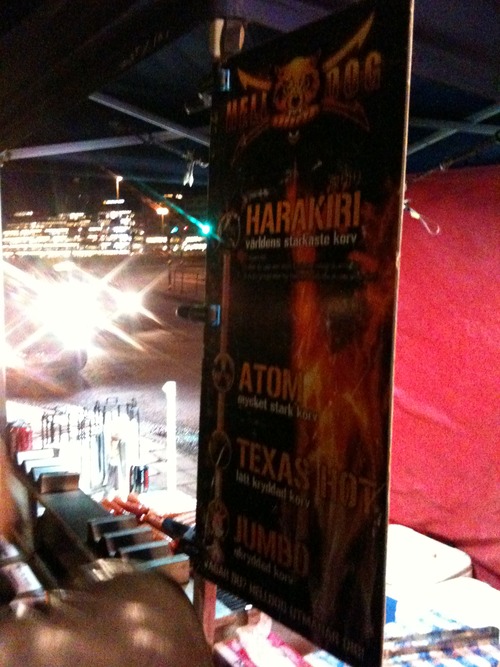 Then we had some beers: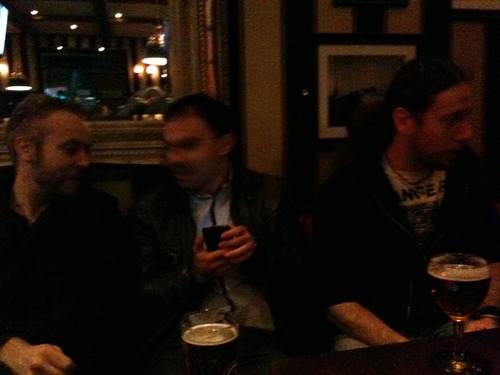 In the mean time, the sausage was dissolving my intestines.  One short ambulance ride later I found myself with a vein tap.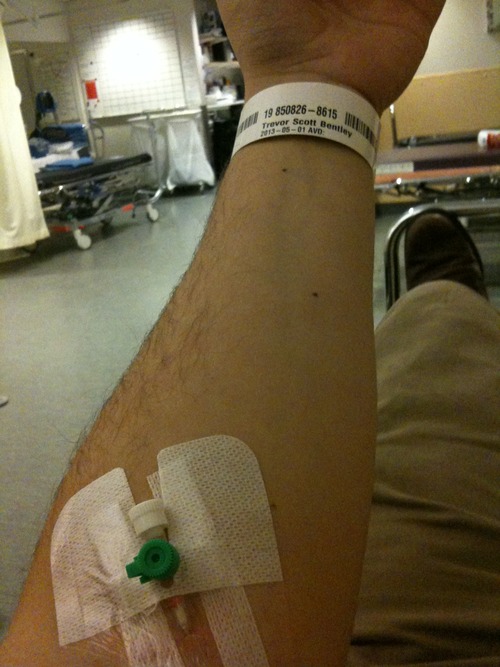 Doctor-ordered liquid diet for a week :(