The dishwasher mechanic finds the problem.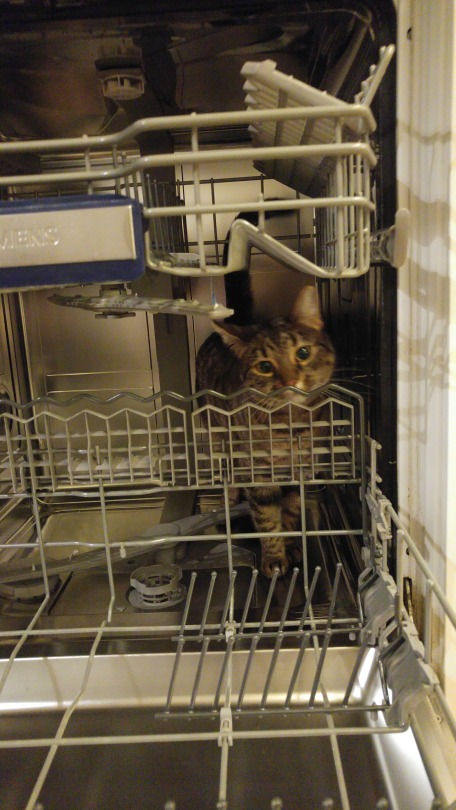 We provide her some refreshments.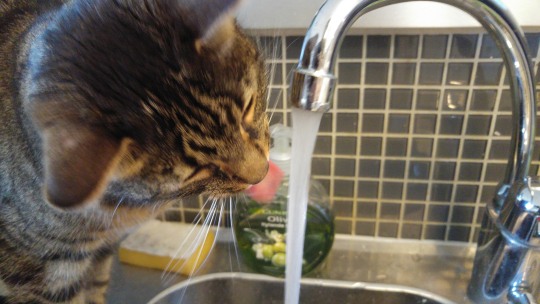 We pay her for her services.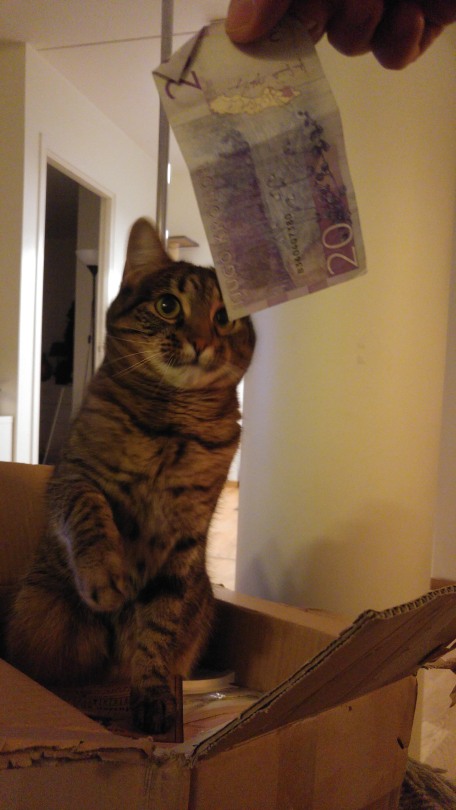 Then box her up and send her home.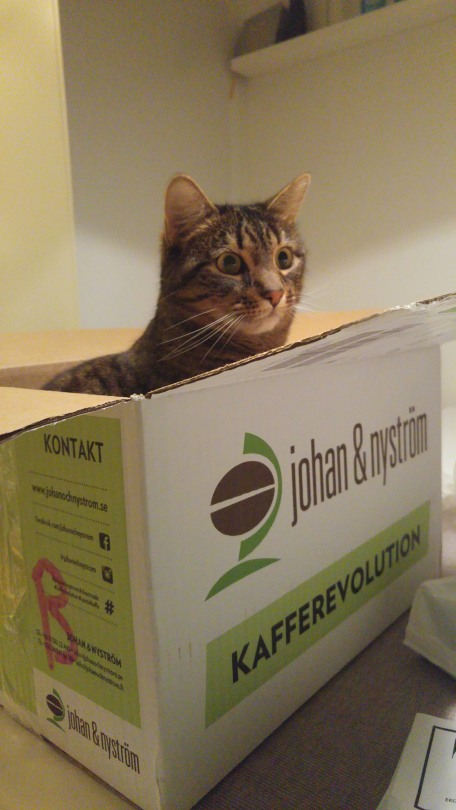 Once that's over, we are careful to avoid rövfiskar.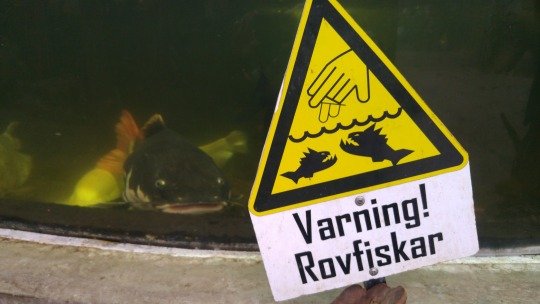 As we hunt rare butterflies.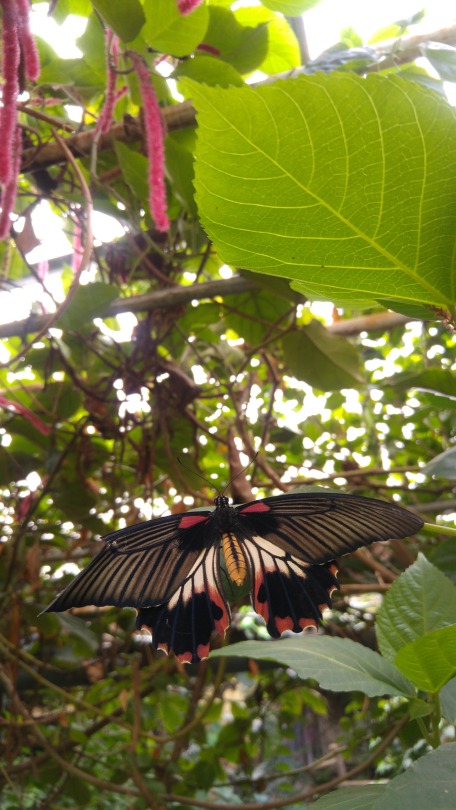 And quail.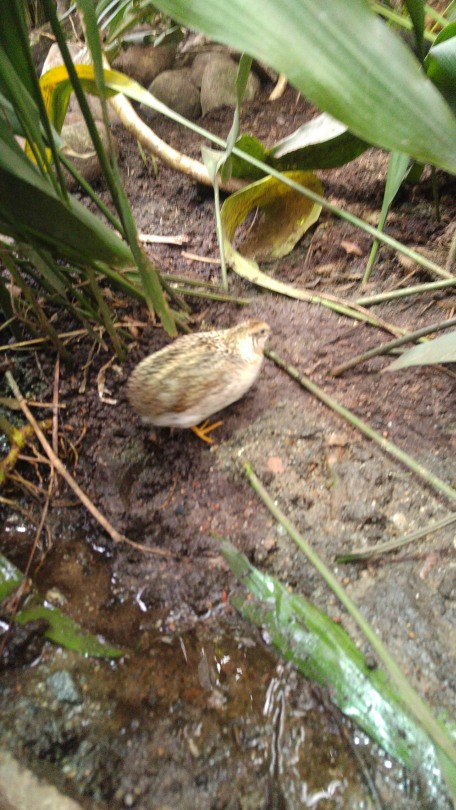 Then our defective friend visits from New York for a bit.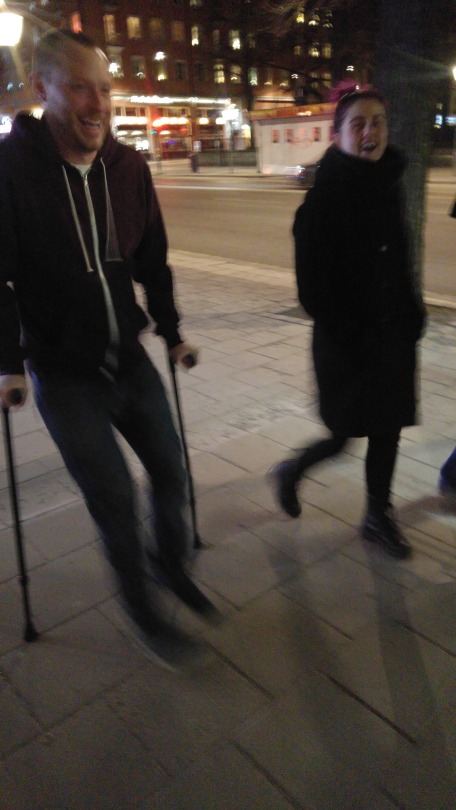 We don't share our spicy bananas with him.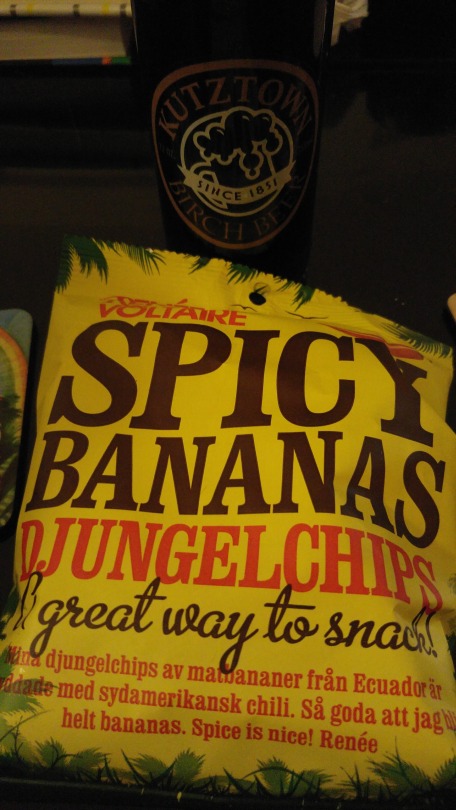 Nor do we get him skiis.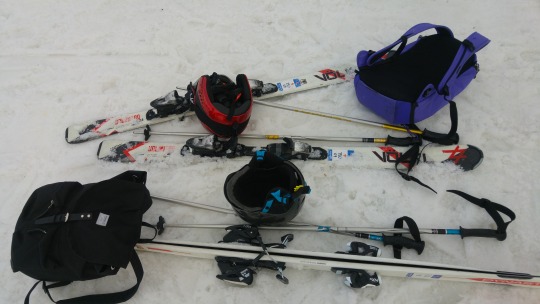 But we do get Isabelle skiis.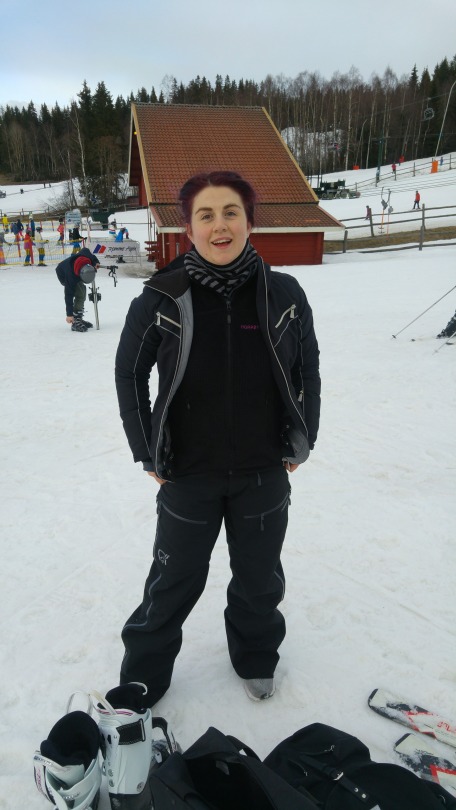 She "teaches" me to ski.  By some miracle, I survive.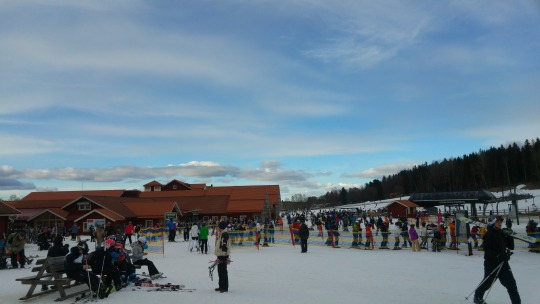 Then I protest against the deportation of my friends.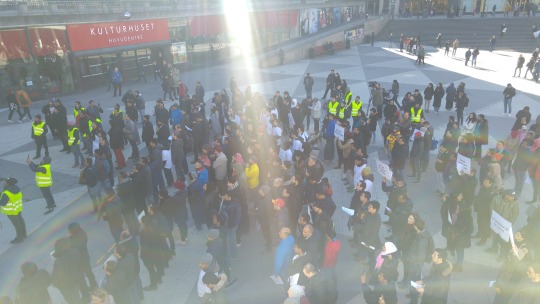 And make Eggs Waffledict.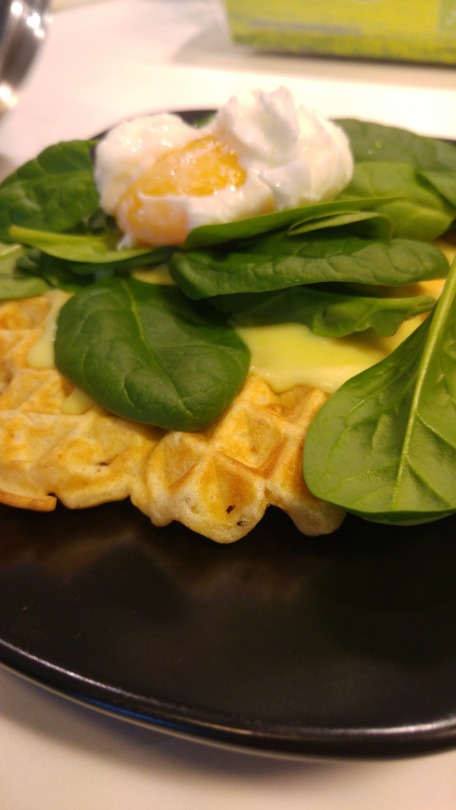 The animals keep to opposite sides of the bed.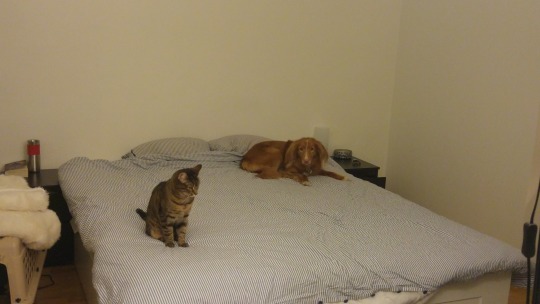 Not quite enemies, not yet friends.