Made it.  What you get here, you get nowhere.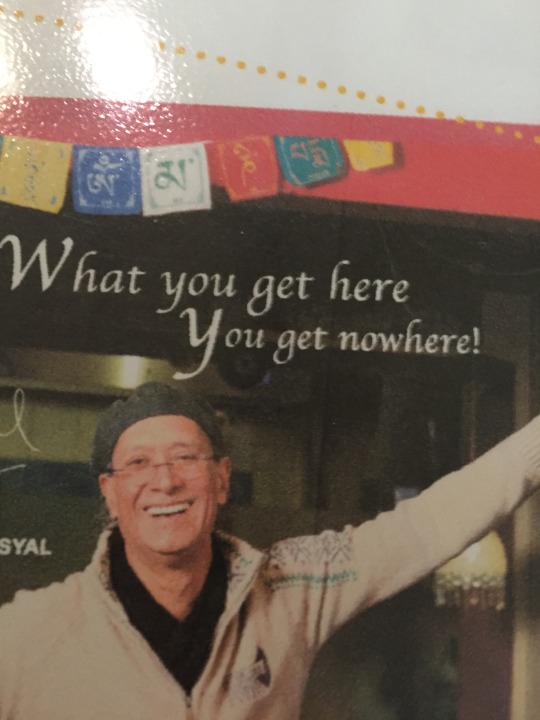 And what you get here is a delivery slide.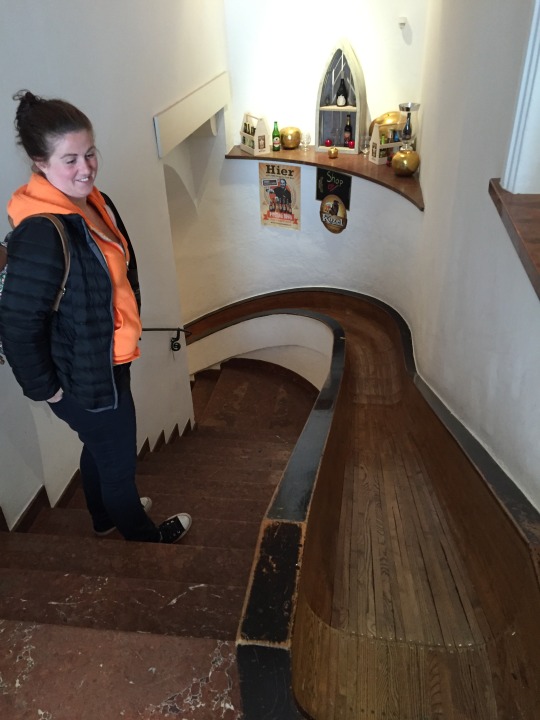 For delivering beer!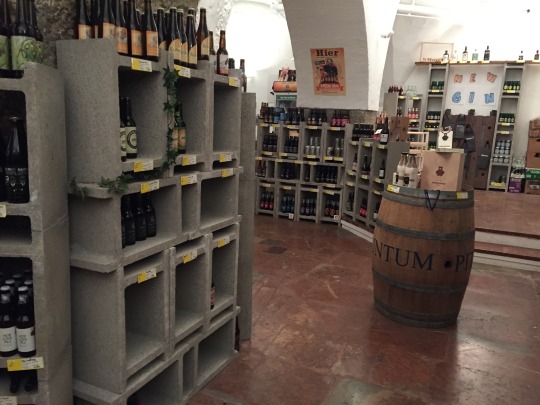 Here, of course, is a giant, raging river.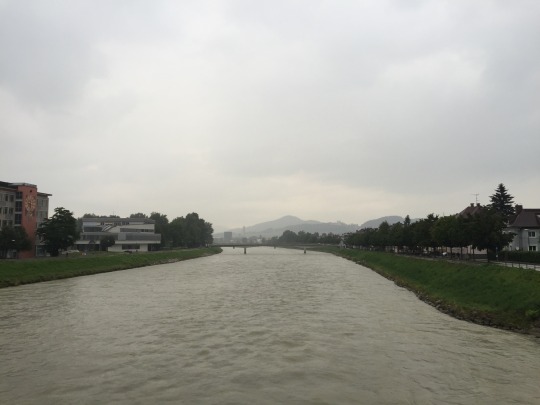 Here is Salzburg.
We get right out of Salzburg, and into Hellbrunn.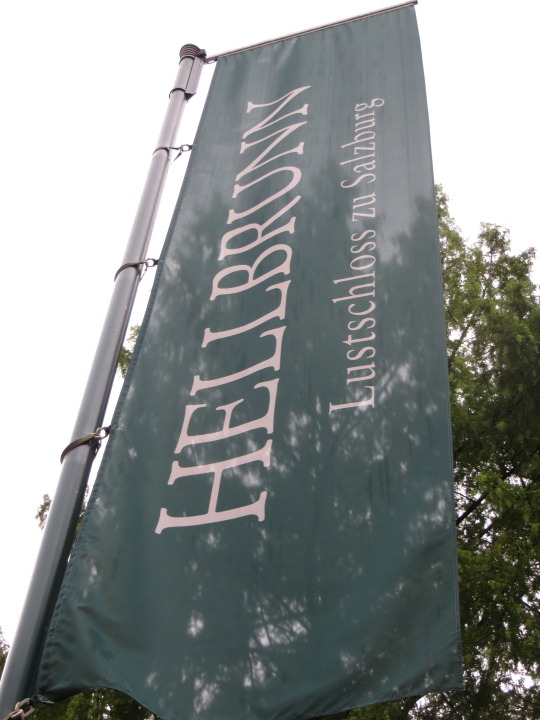 This was some rich guy's personal palace.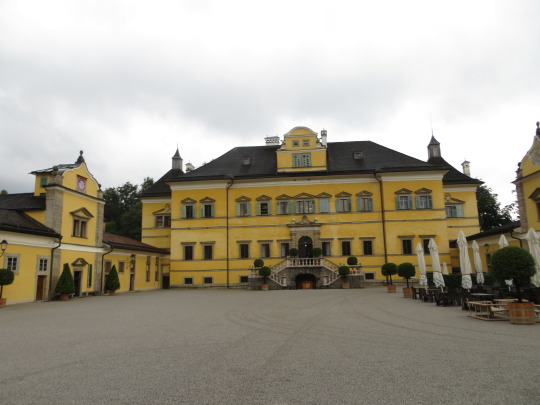 Coming here was a good idea.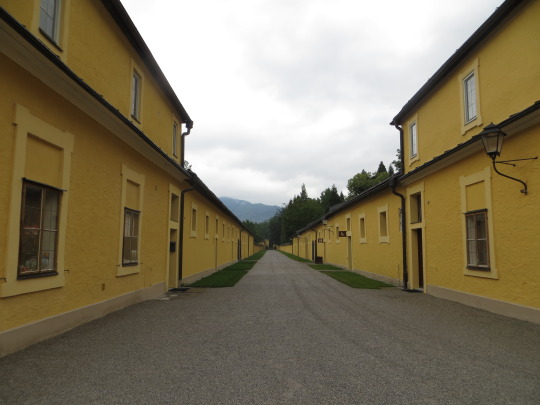 We are greeted by his dog.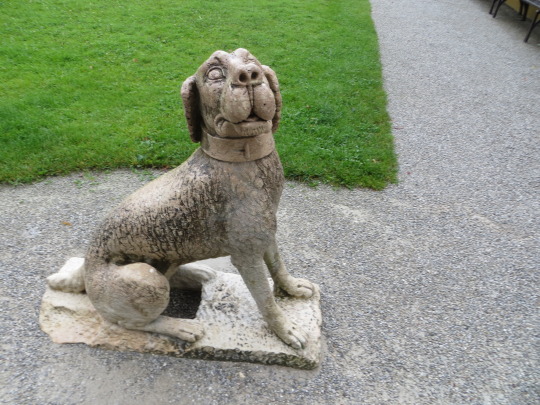 And welcomed to his beautiful gardens.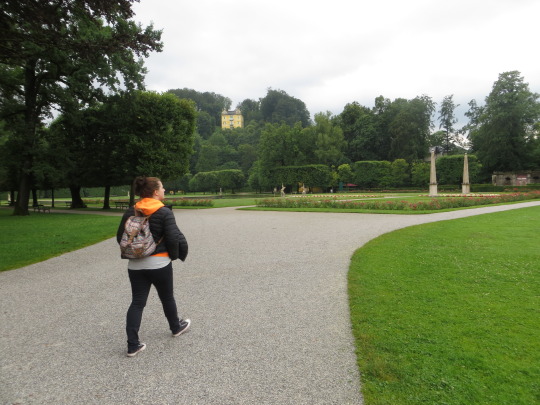 They have benches.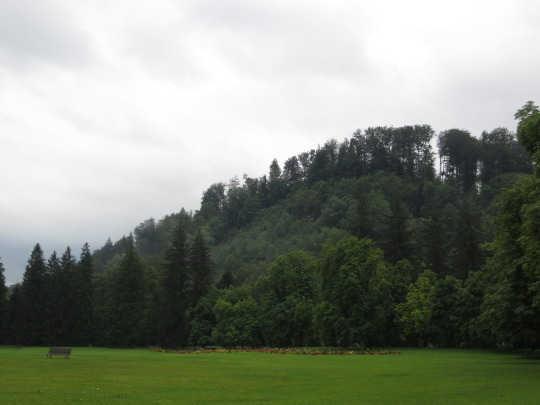 They have ponds.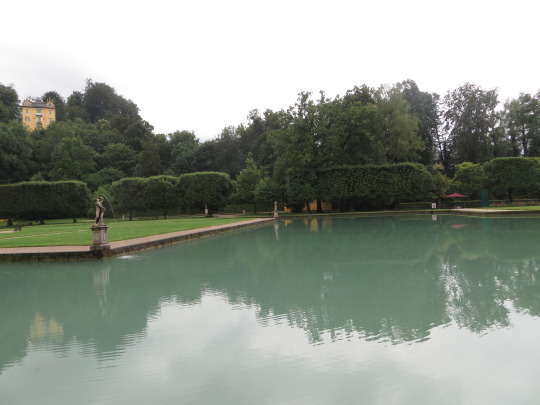 They have spilled flowers.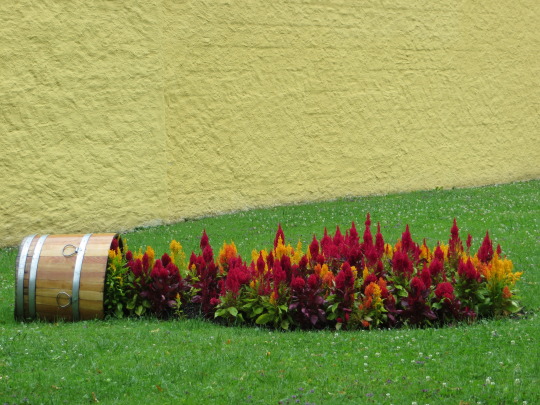 They have snake-molesting statues.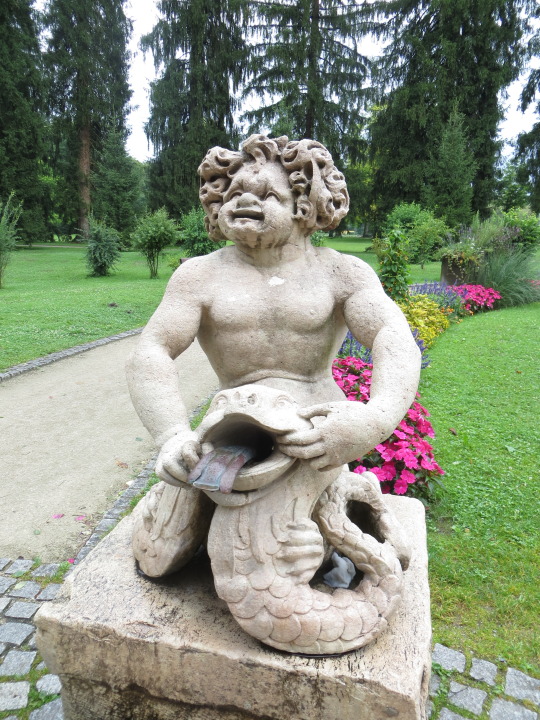 They have exercise equipment.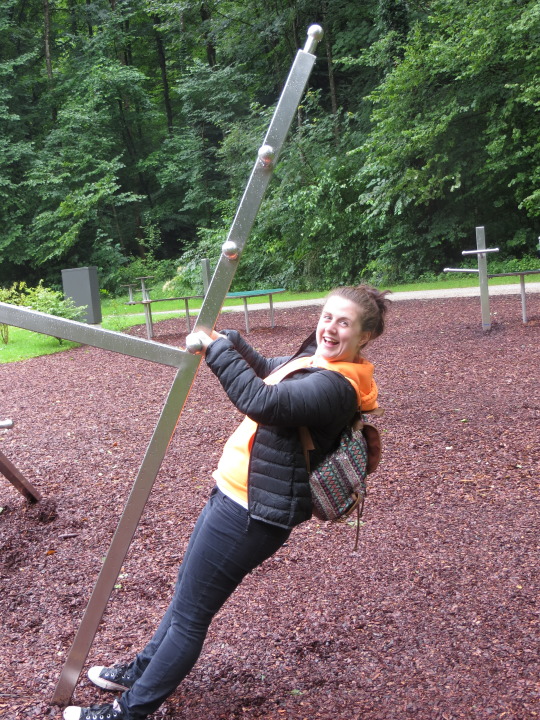 They have unicorns.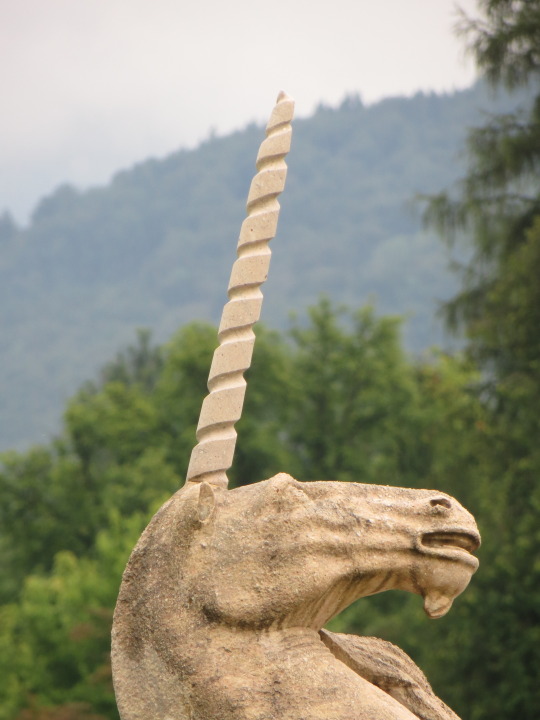 But then… they have the water games.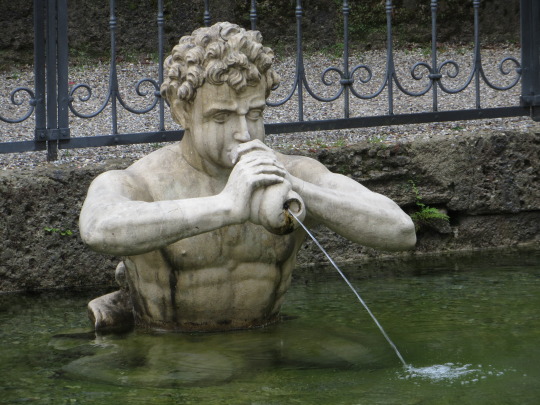 There are odd things inside rich dude's ornate pavilion.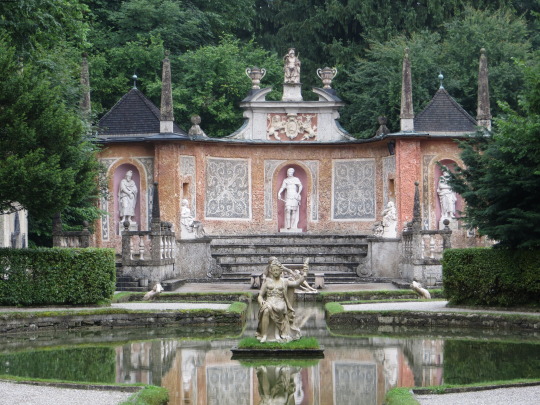 Like this dinner table for his friends.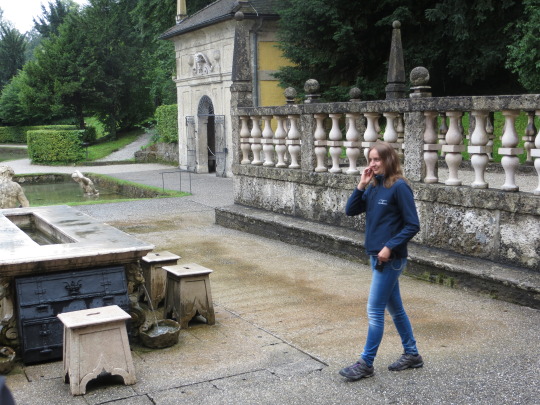 Which rapidly ends friendships.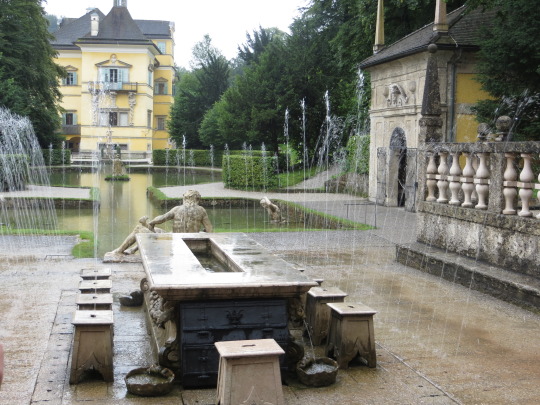 There are water-powered insulting animatronics.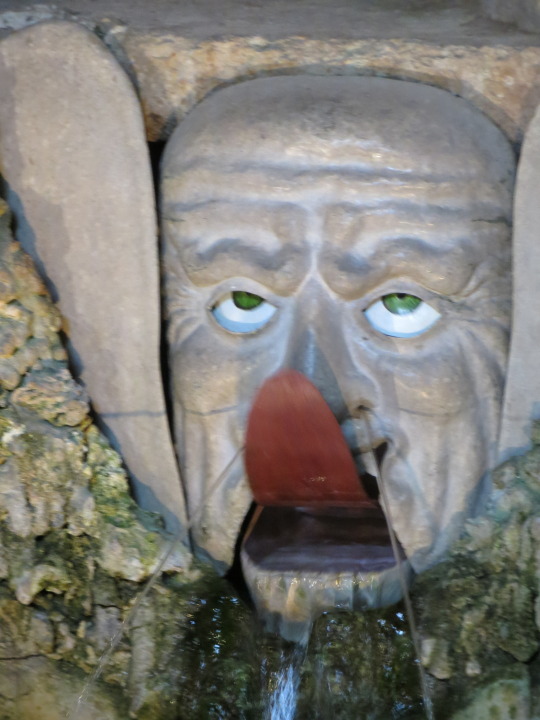 There are caves that sounds like birds… through water-powered hydraulics.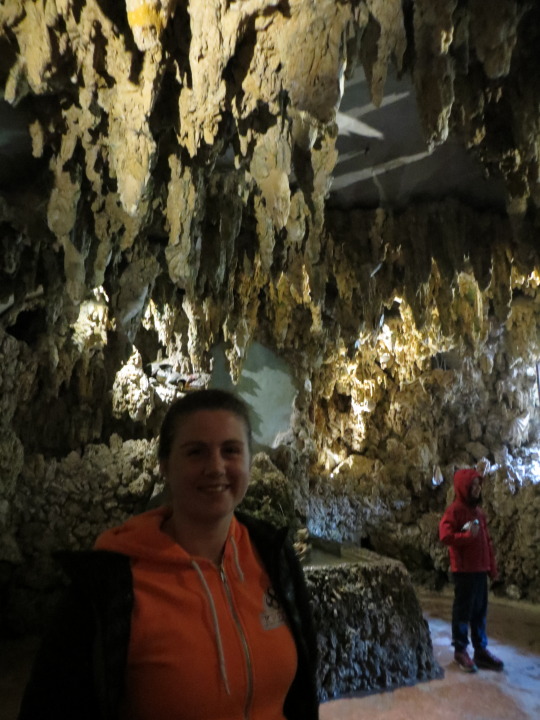 Water-powered deer heads.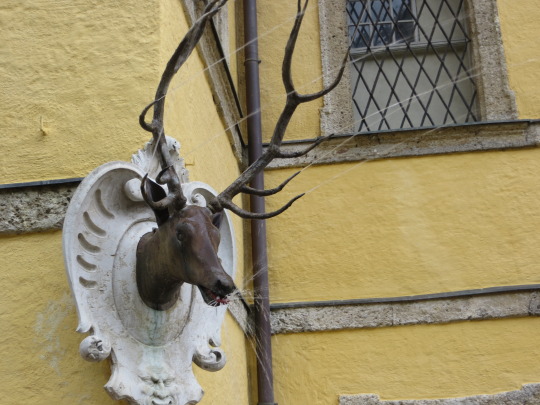 Giant water-powered wooden theater.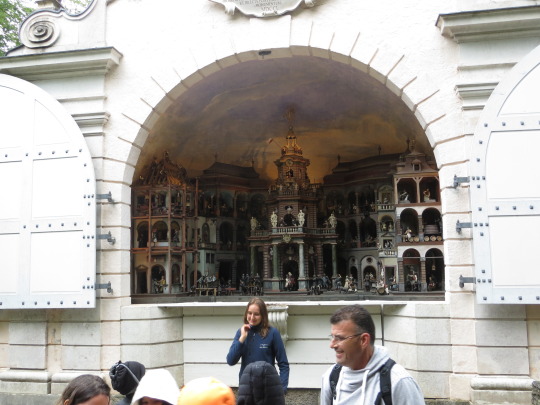 Which attacks you with water while you watch it.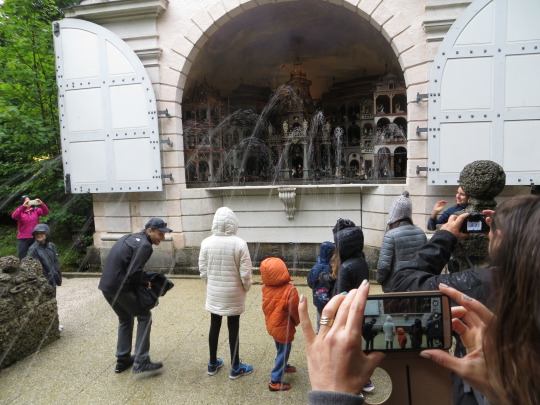 A water-top.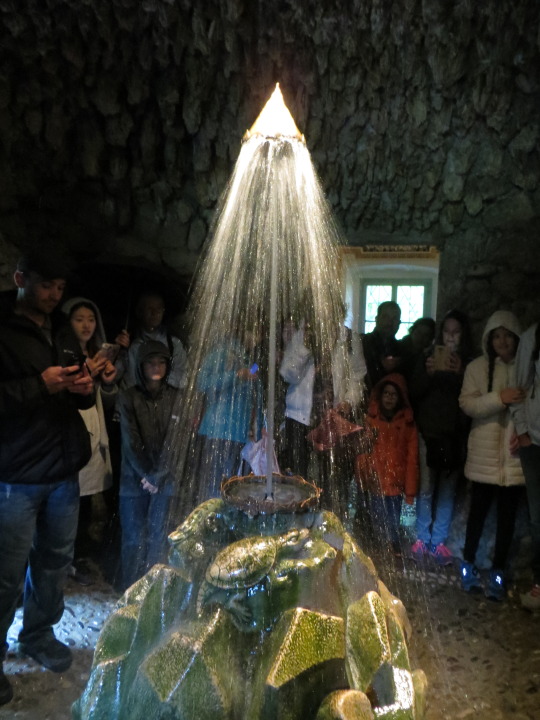 Some water deer and water dogs.
After you finish in the pavilion, you are definitely wet.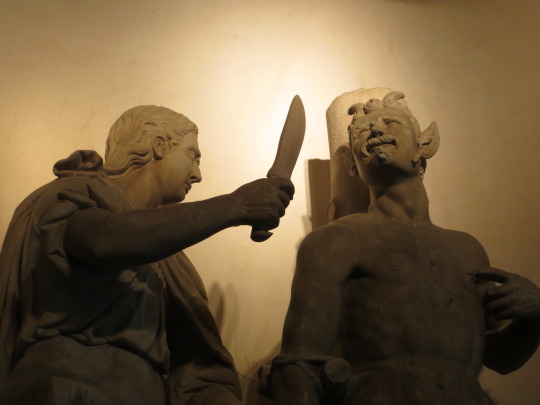 You can dry off while watching the sturgeon.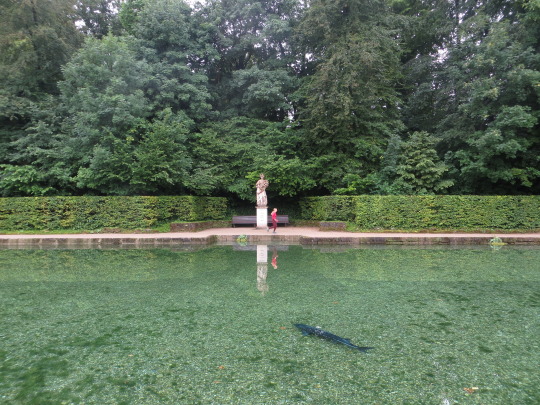 Or by going for a hike in the woods.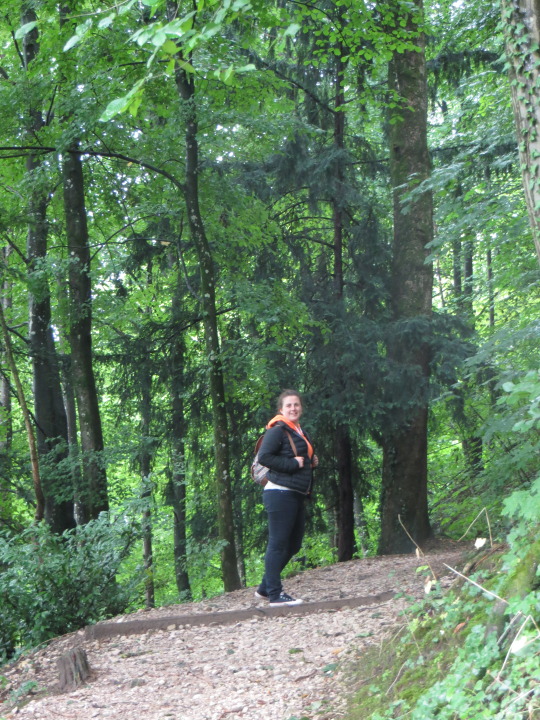 Where you will find a museum of things.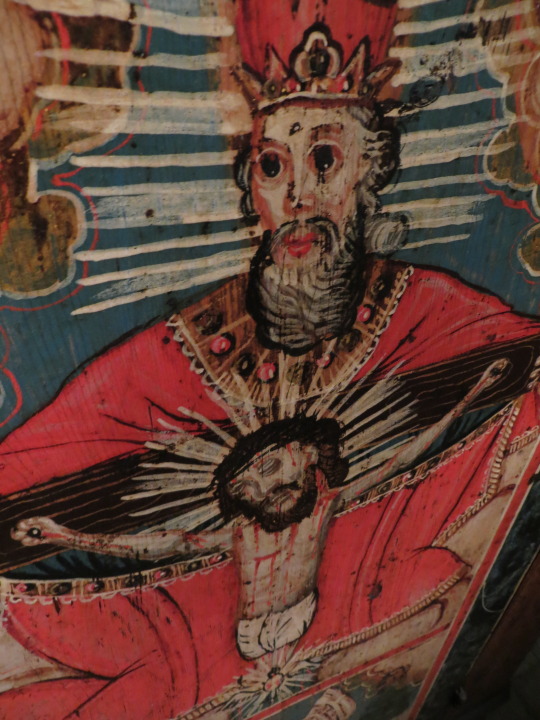 But you may not know what the things are.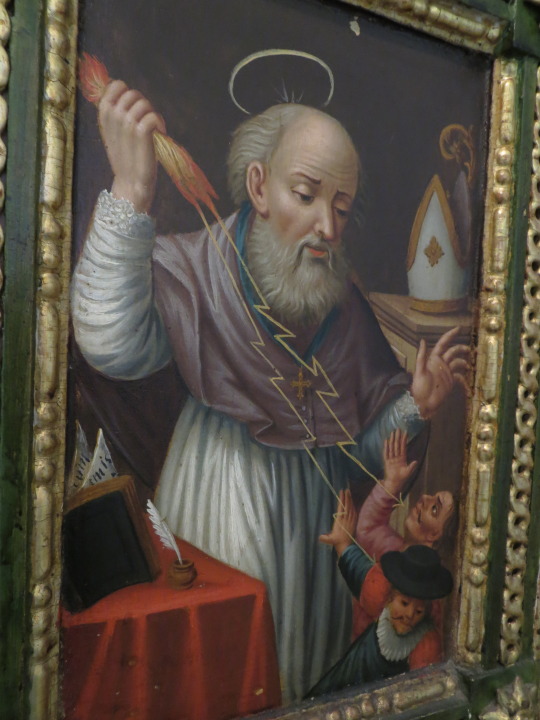 It shouldn't matter much, the things are good anyway.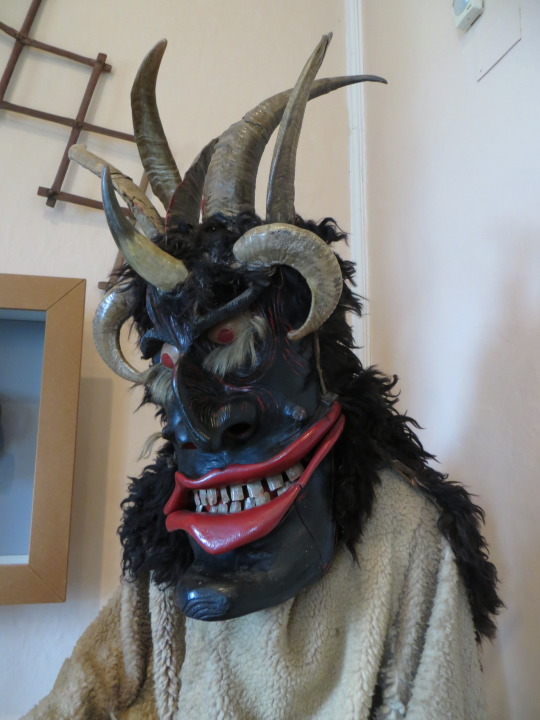 For instance, there is a room of hats.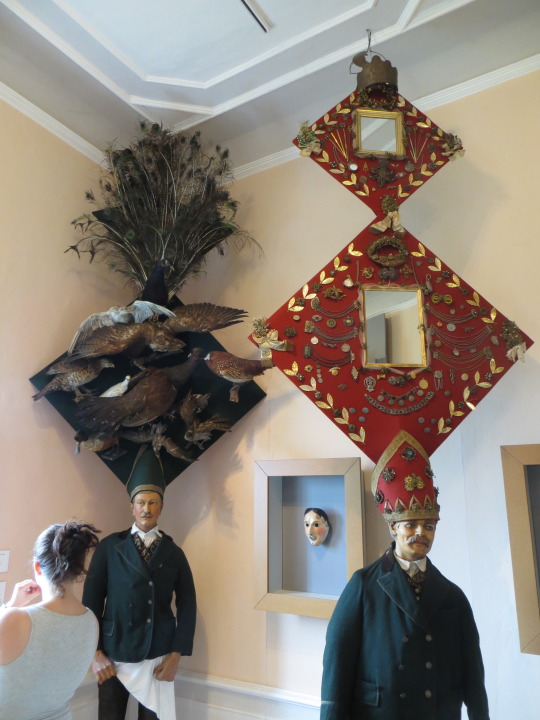 From the window of the museum, you can see the Salzburg castle.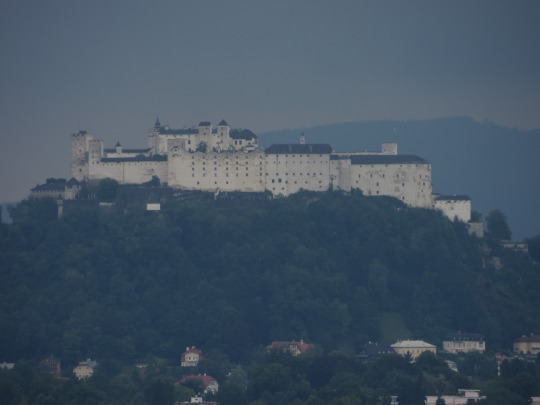 And the palace below.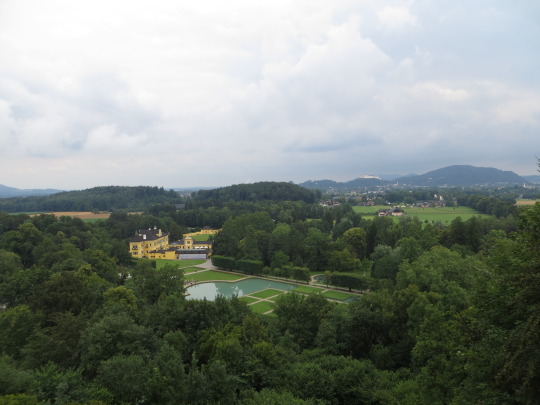 But you can also continue past the museum, deeper into the woods.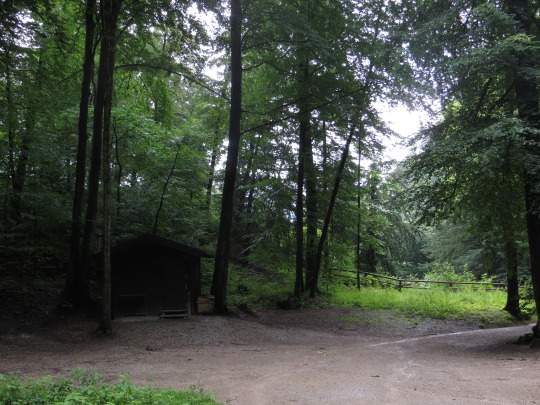 Where there is danger of life!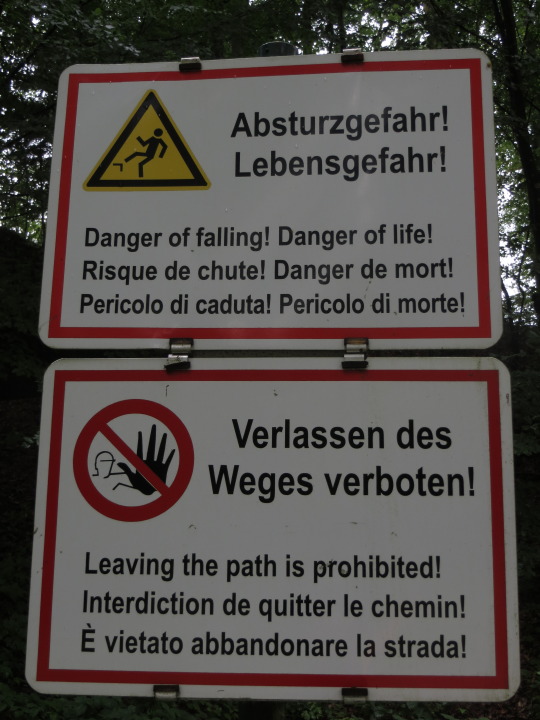 And a giant outdoor theater carved into the mountain.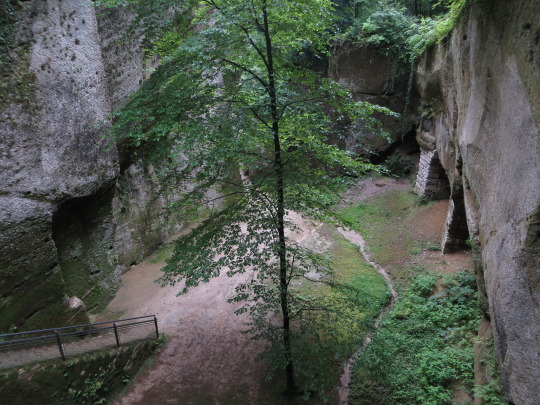 You can climb around dangerously in the theater.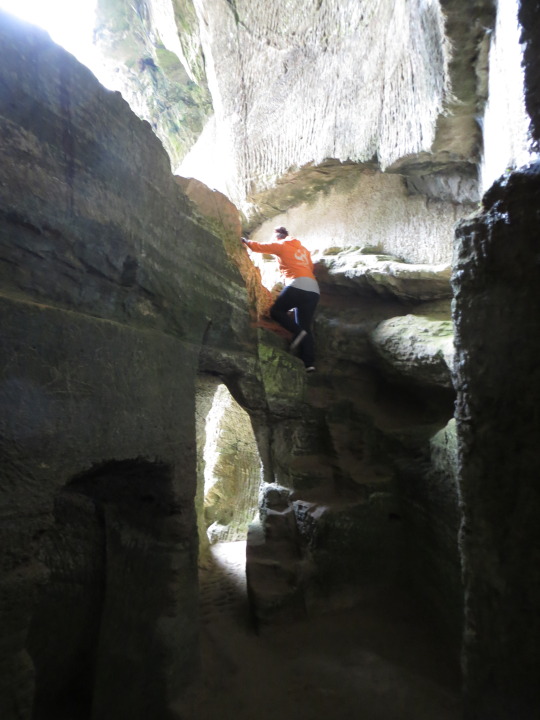 And you can wonder how actors ever performed on this without dying.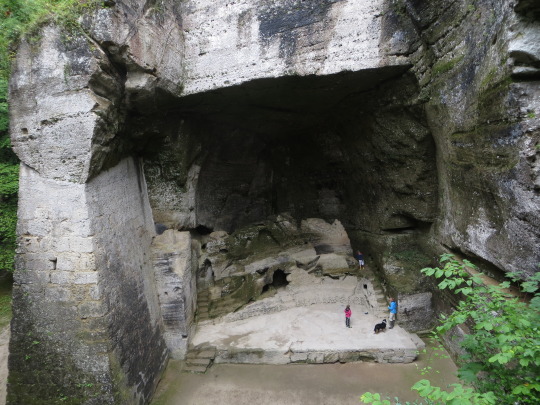 Then it's back to the palace to check out rich dude's art.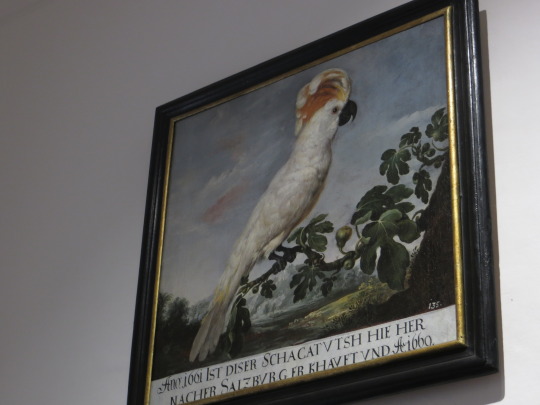 He seemed to like horned animals.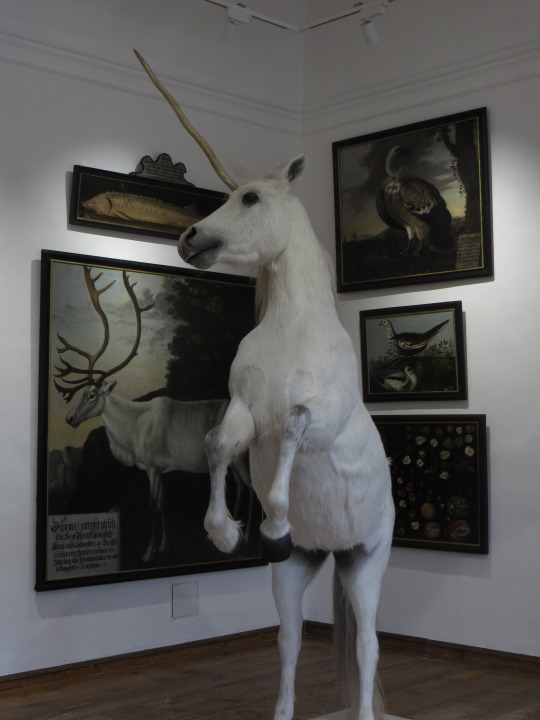 Then we skål to Salzburg.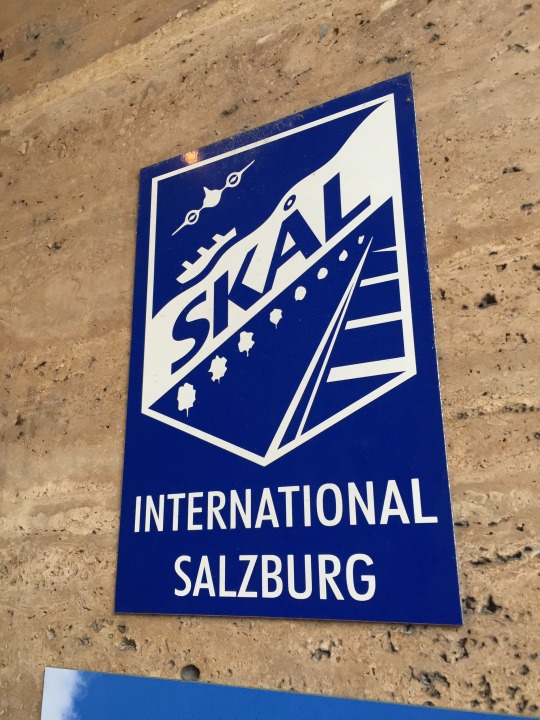 And grab a train.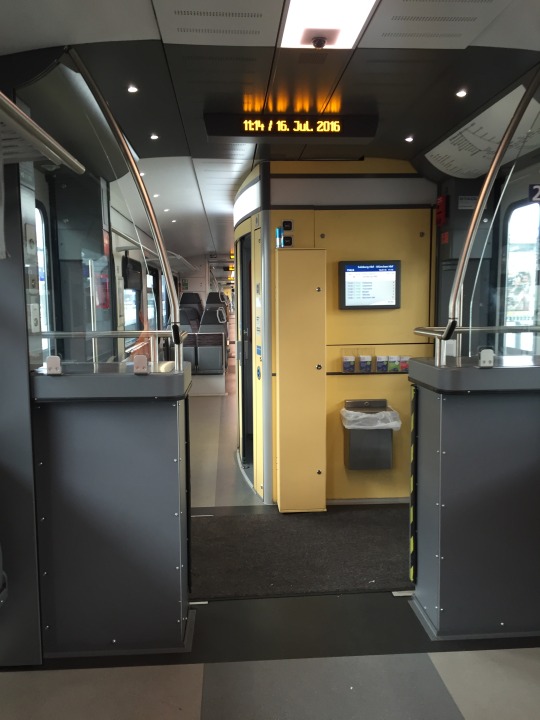 It's a long ride home.