24 hours later, we arrive in our first destination.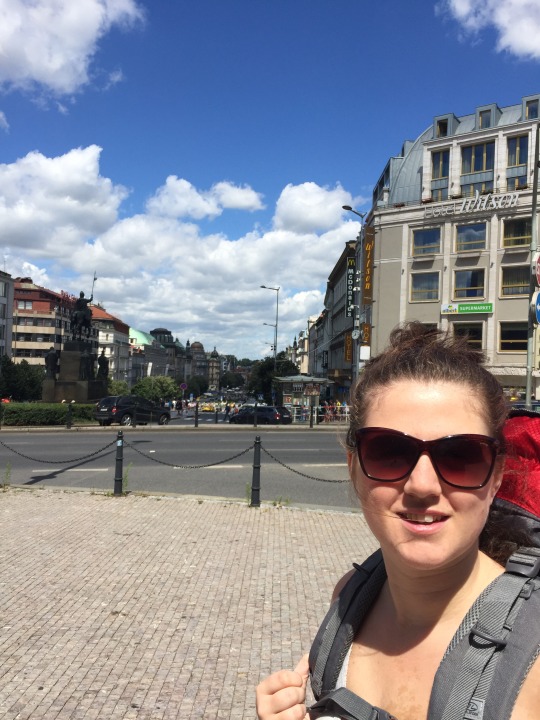 We begin with lunch.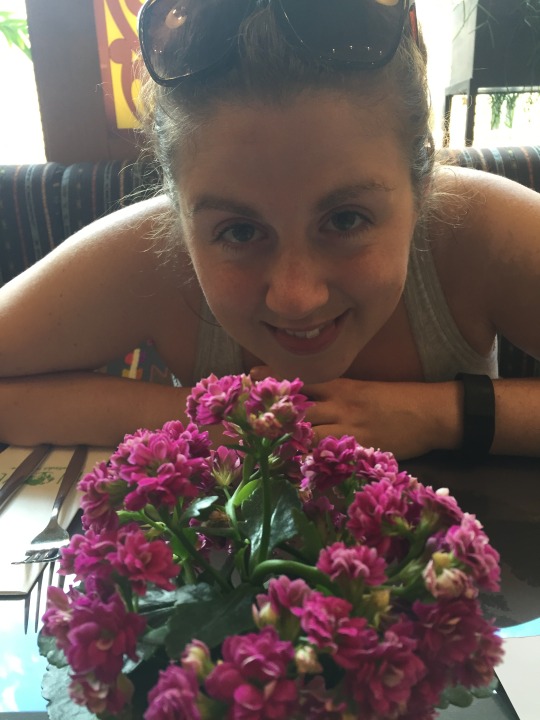 And drinks.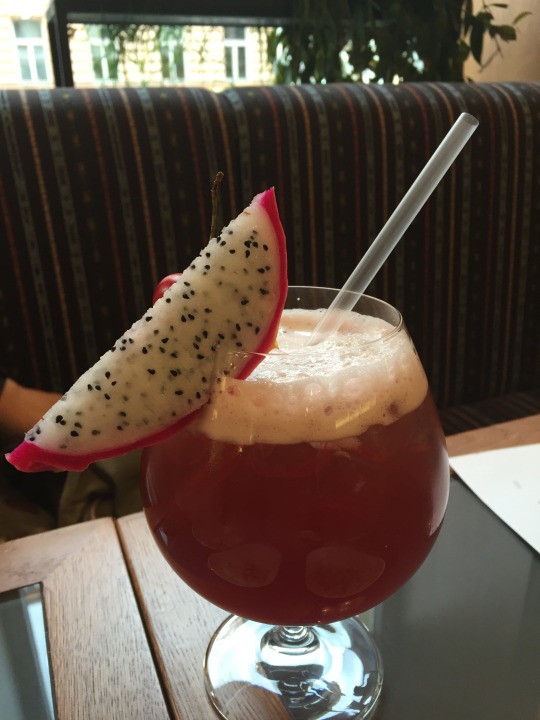 We check in to our hotel.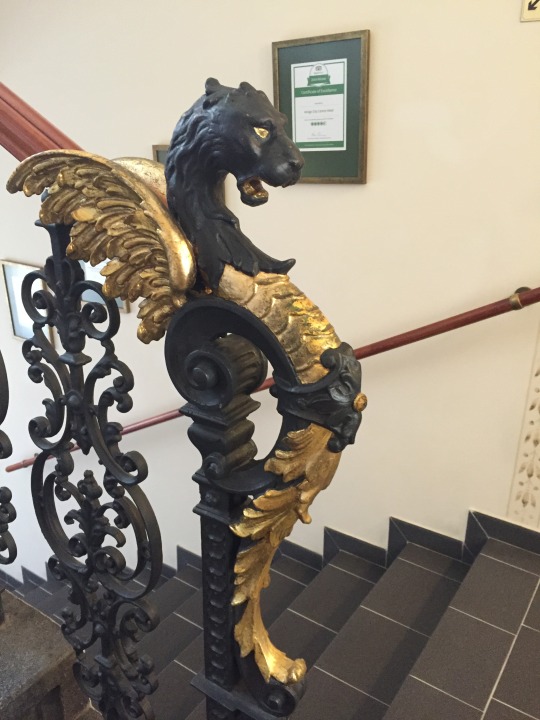 And then it's time to explore Prague!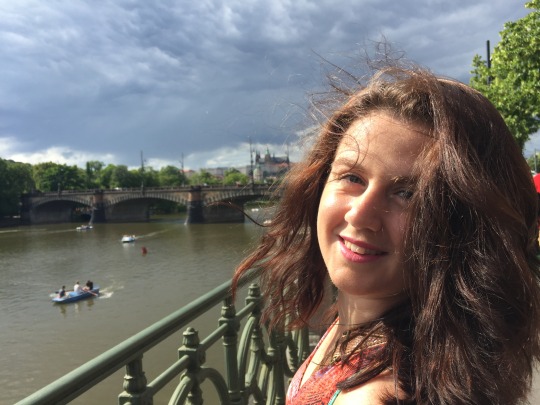 Prague has Pianos in the Park.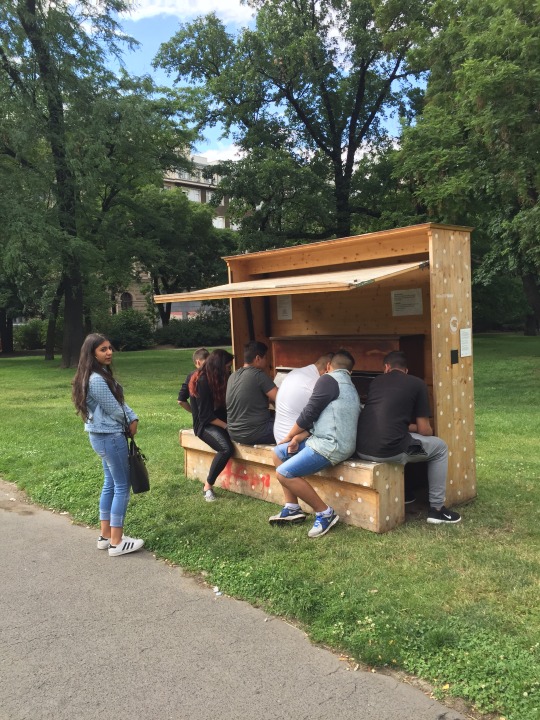 And Prague has Pozor.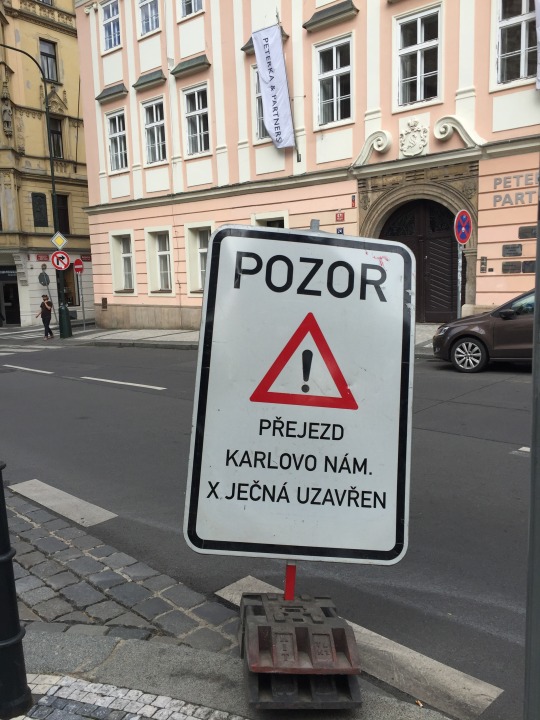 There are medieval streets.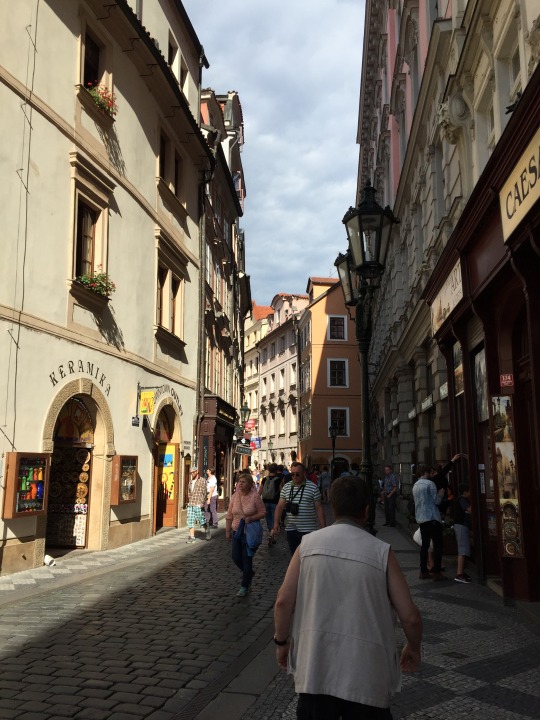 There are medieval statues.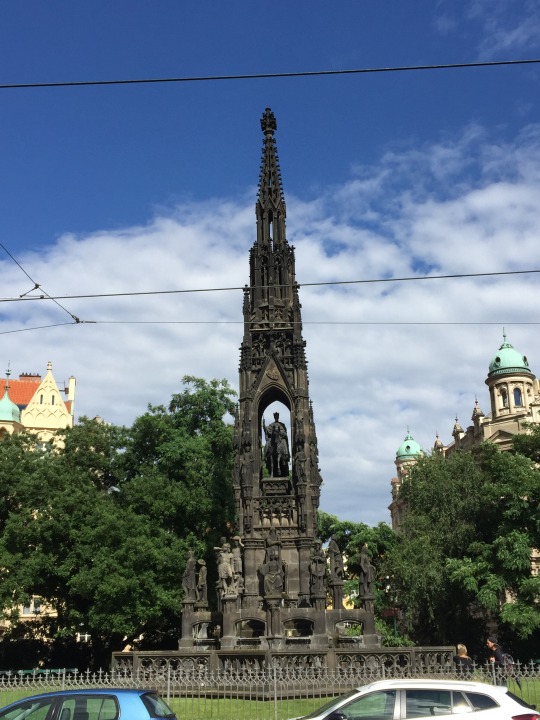 There are medieval cars.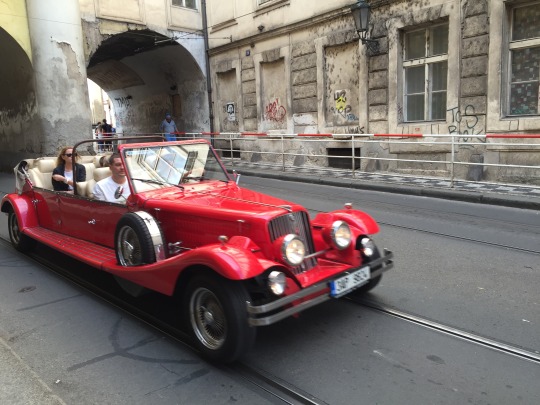 There are medieval computers.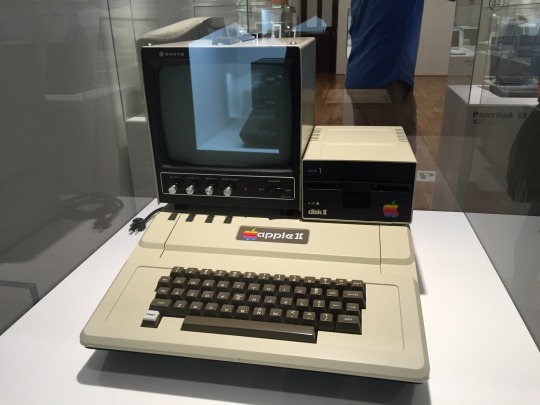 The Apple museum is quite interesting.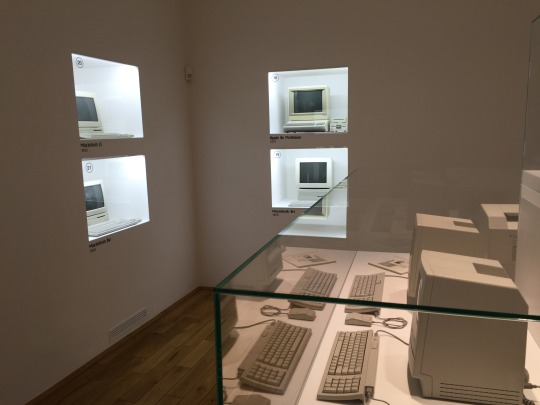 The strange art museum in its basement is more interesting.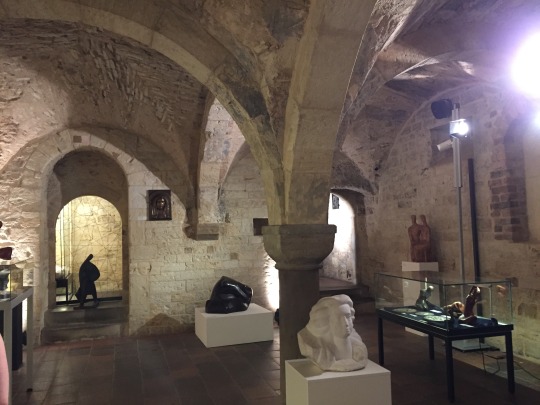 And well lit.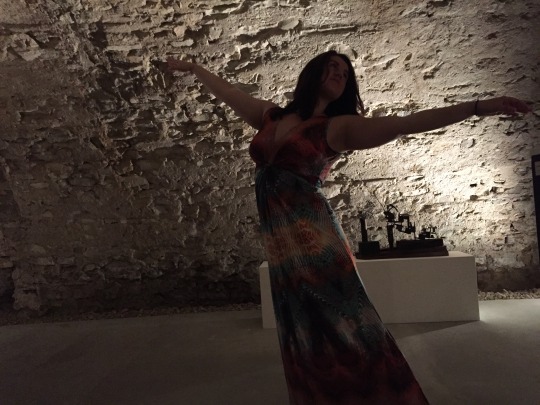 This is the home of the real Budweiser.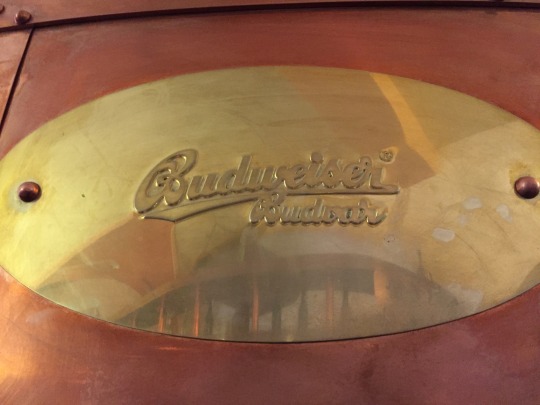 So we obviously hang out in its breweries.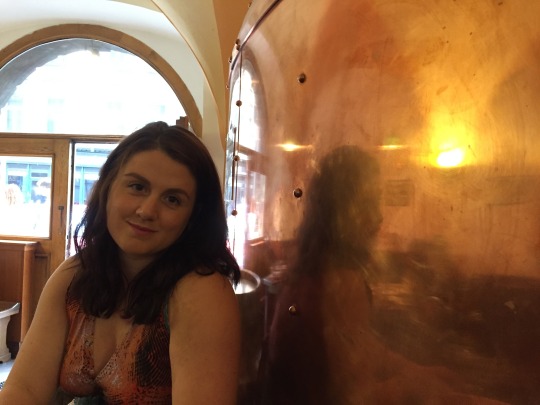 And we obviously do not drink Budweiser.
We have dinner in a medieval tavern.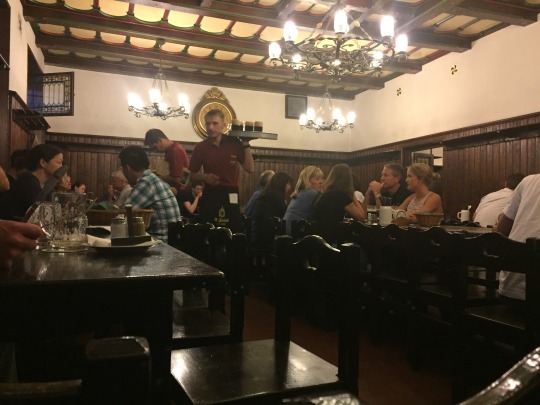 We drink beer and schnapps.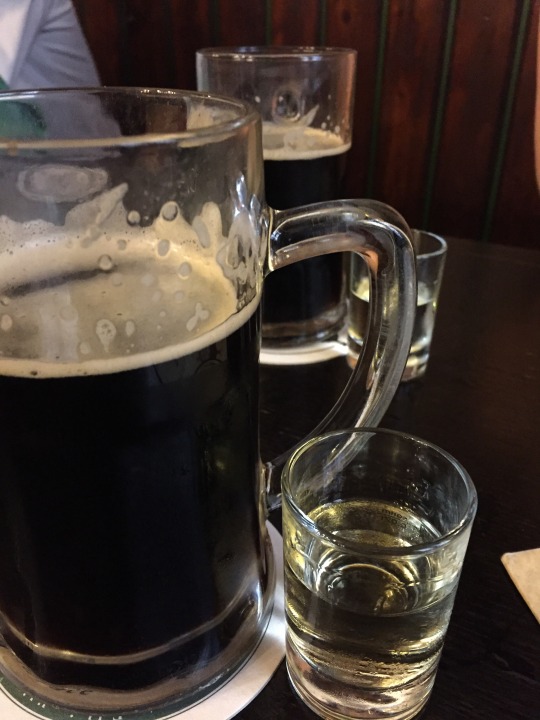 We eat duck and kraut.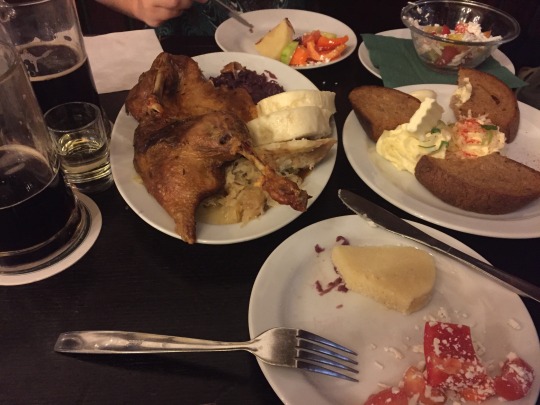 We are serenaded.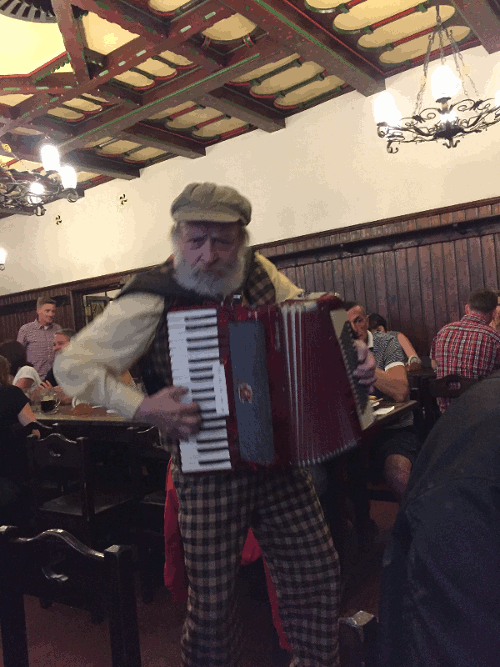 We have tons of fun.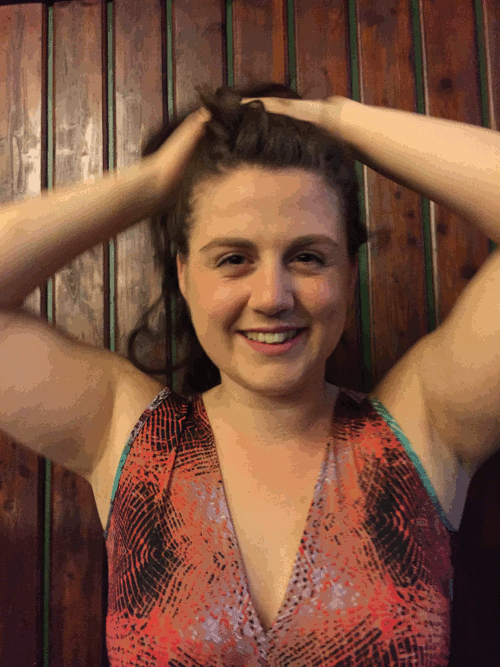 On the way home we stop for the train crossing and think "trains are good."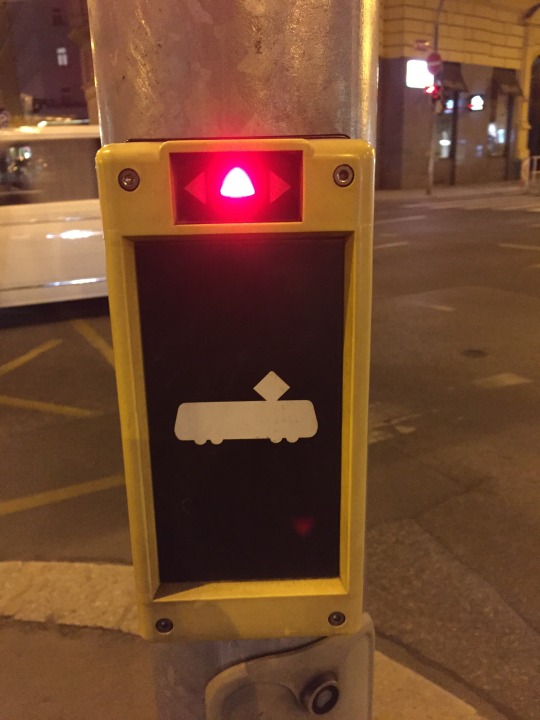 So, the next morning, we get a train.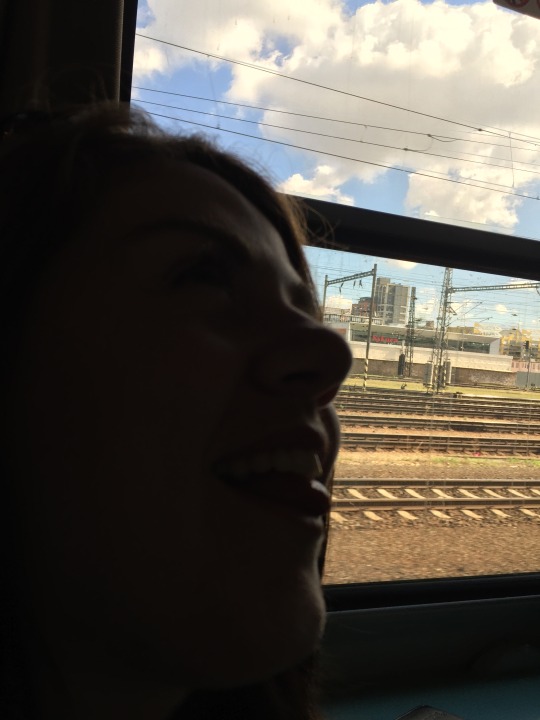 To queue for a church.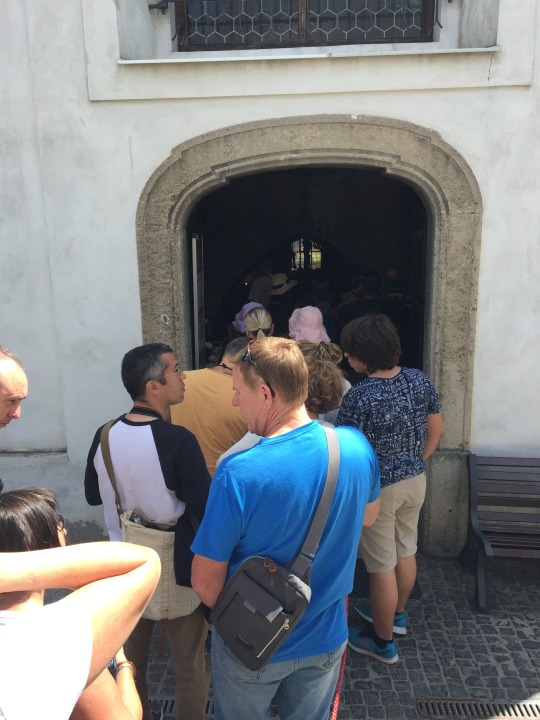 A church of human bones!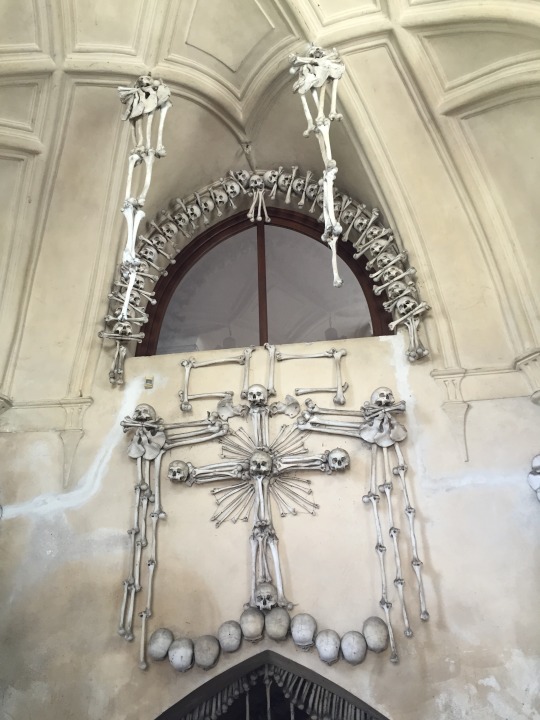 Belle is morally conflicted.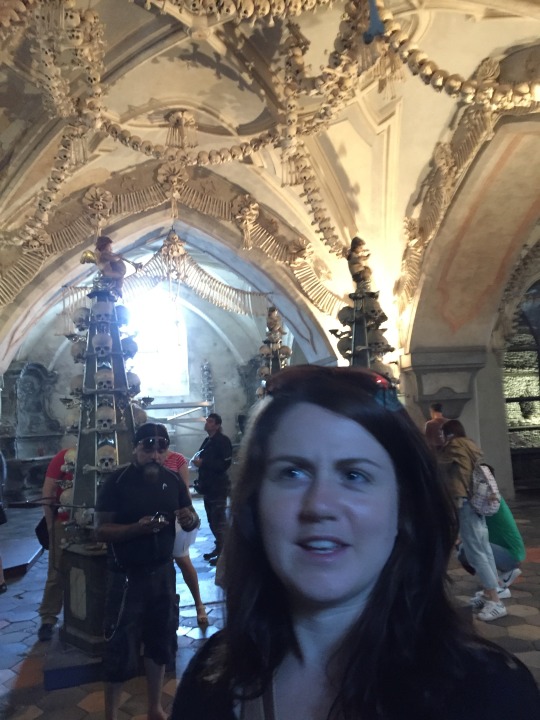 "Are human bones allowed to be… pretty?"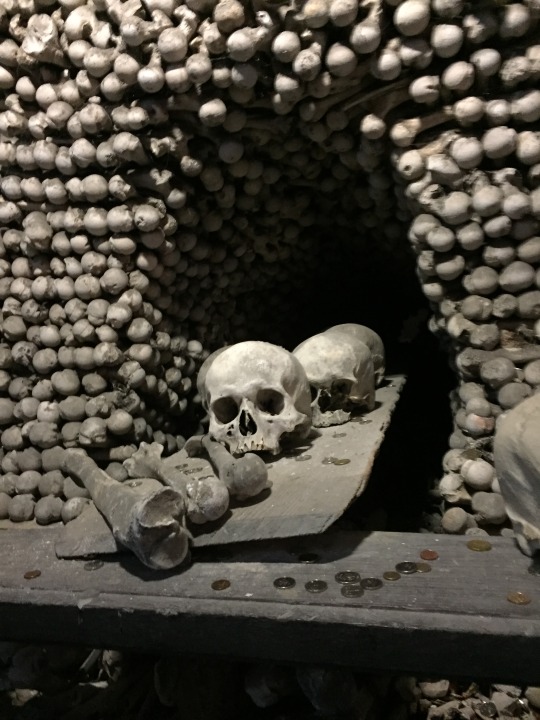 Of course they are.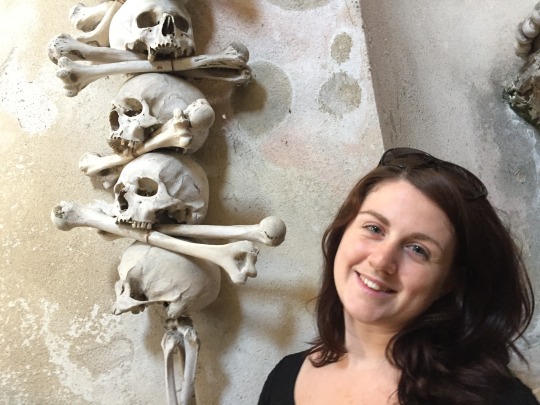 After the bone church we go to a non-bone church.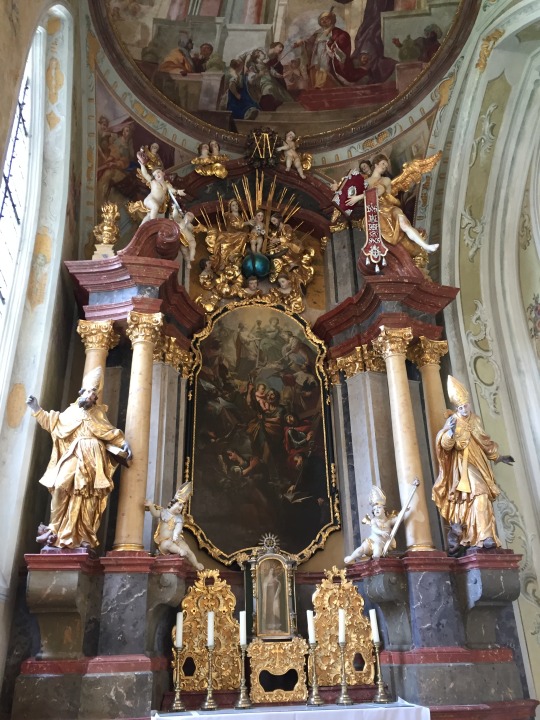 It's long.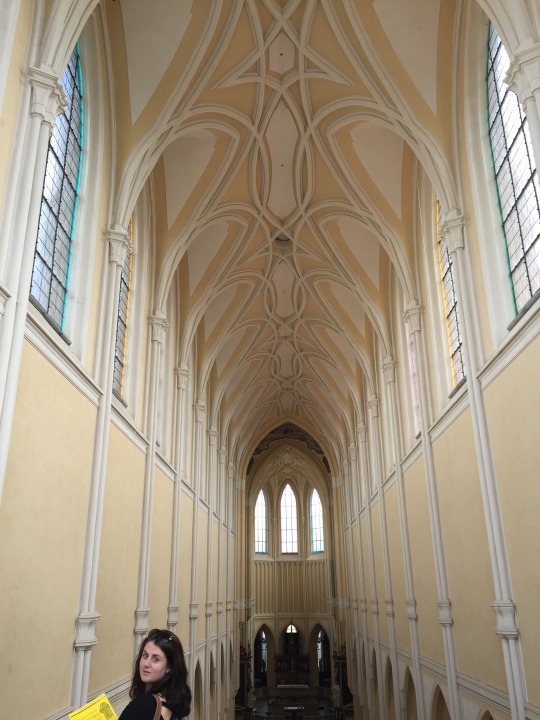 Then we explore the village of Kutná Hora.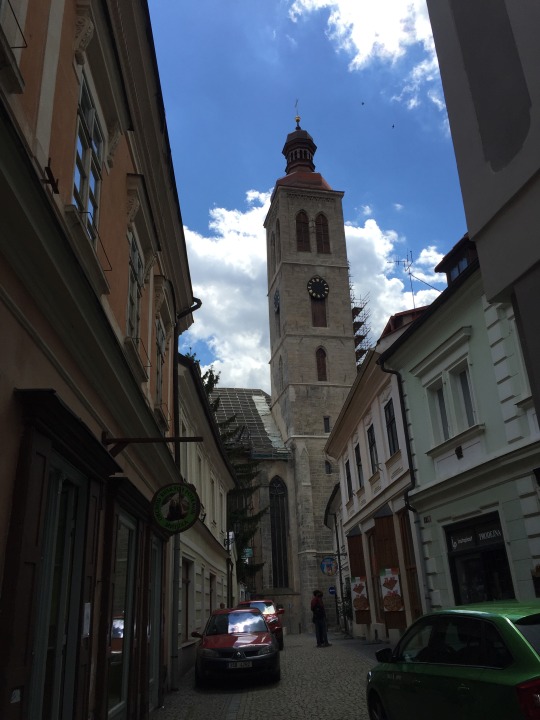 And eat a big plate of meat.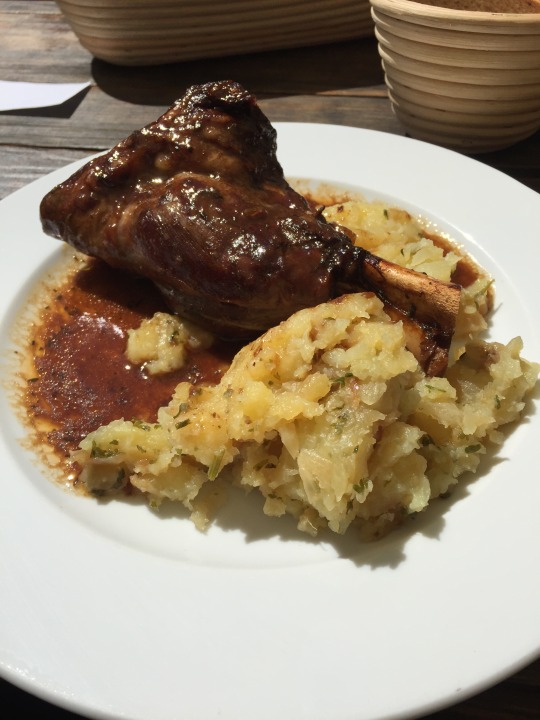 And a bigger plate of meat.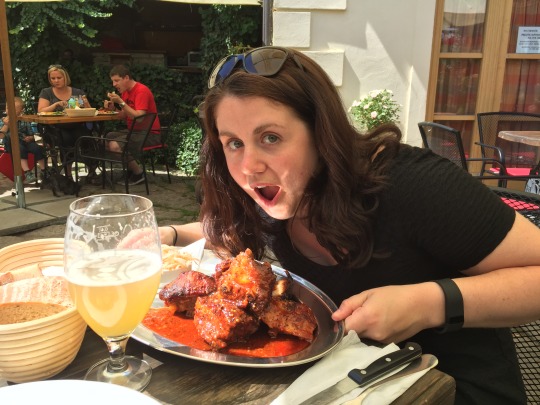 Then it's time to find something other than churches and meat.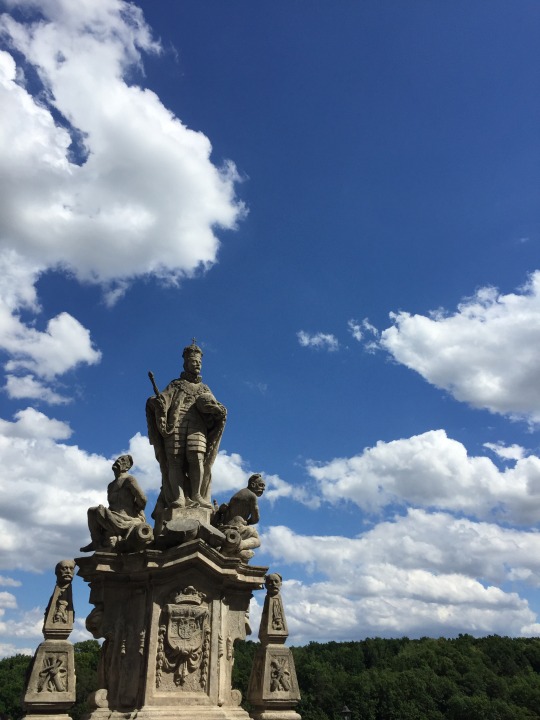 Like this!  Oh, it's a church.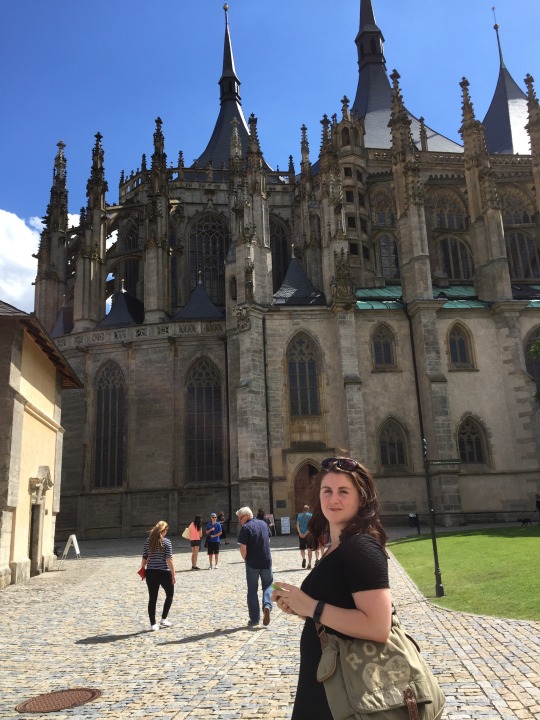 Wolves are forbidden in the church.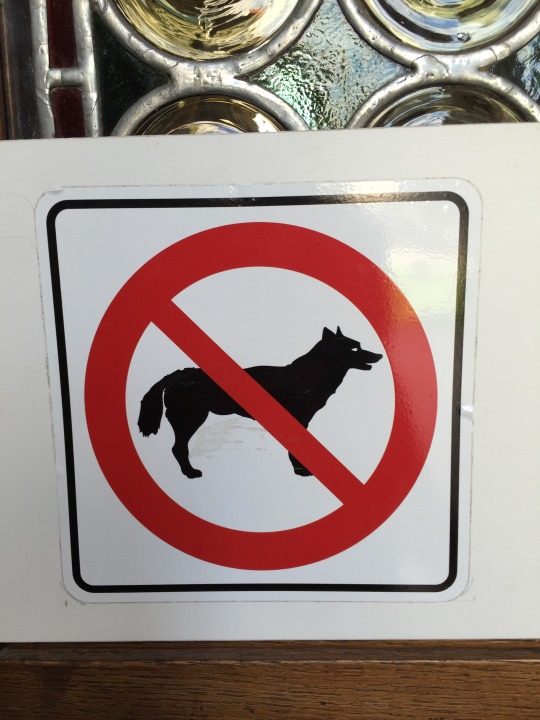 It is full of the most ornate things.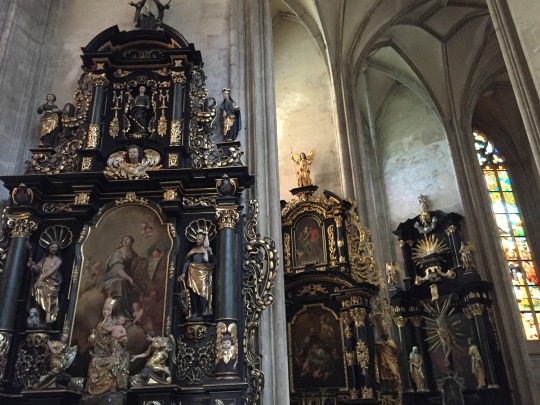 It is also depressing.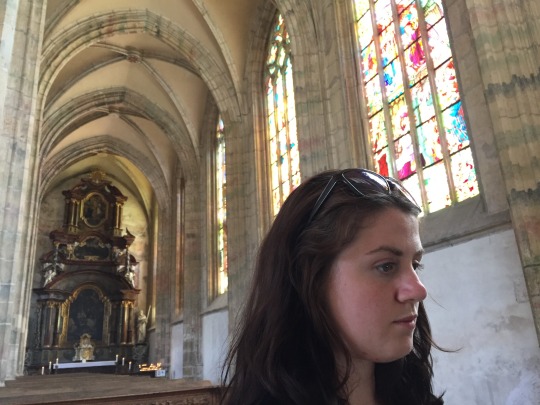 So we leave the churches and run down an unmarked trail instead.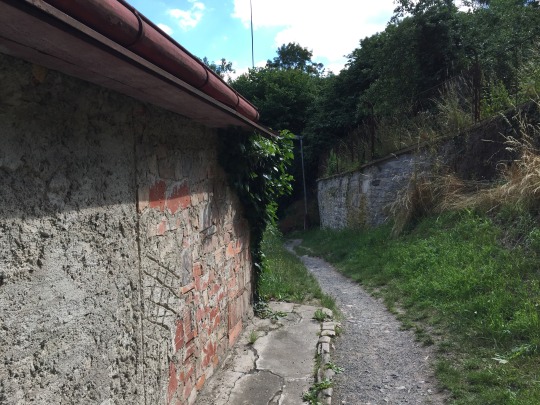 We find the nature.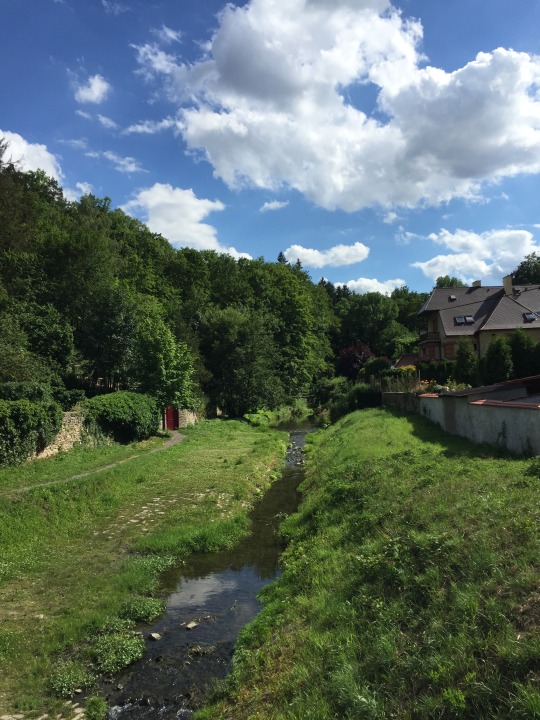 We find the ancient walkways through the nature.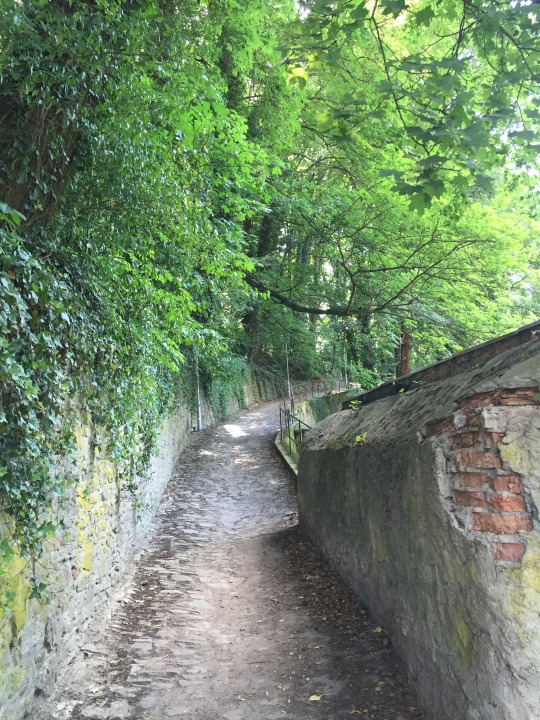 We cross the nature.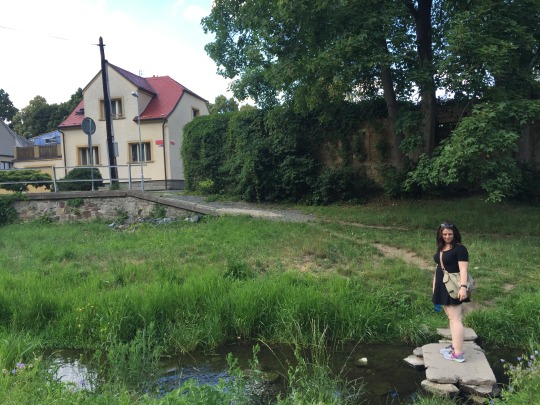 We cross the trains.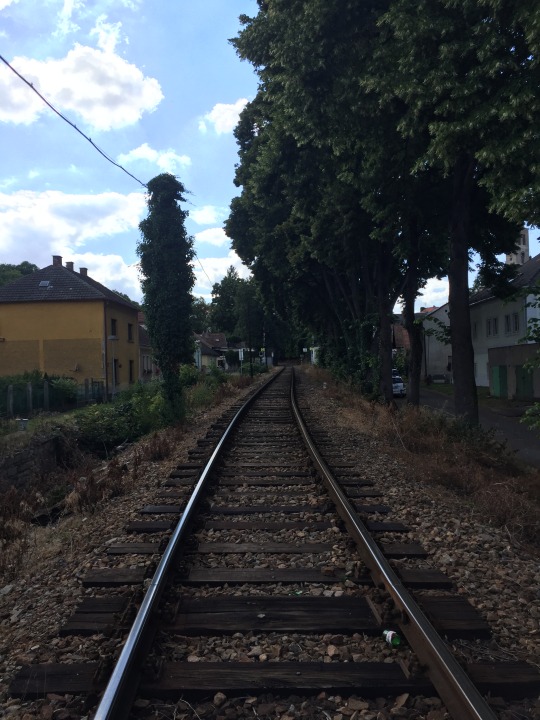 And get on a train.  Trains are our friends.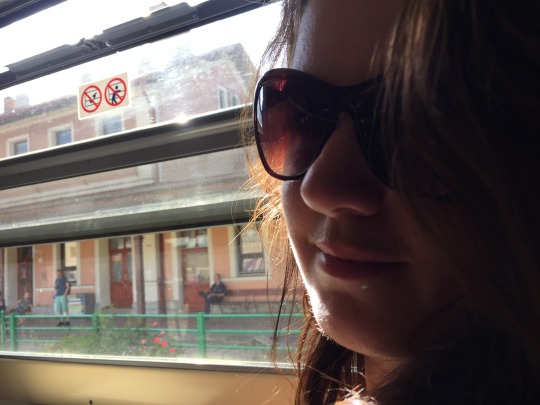 Back in Prague, we find the shop of creepy marionettes.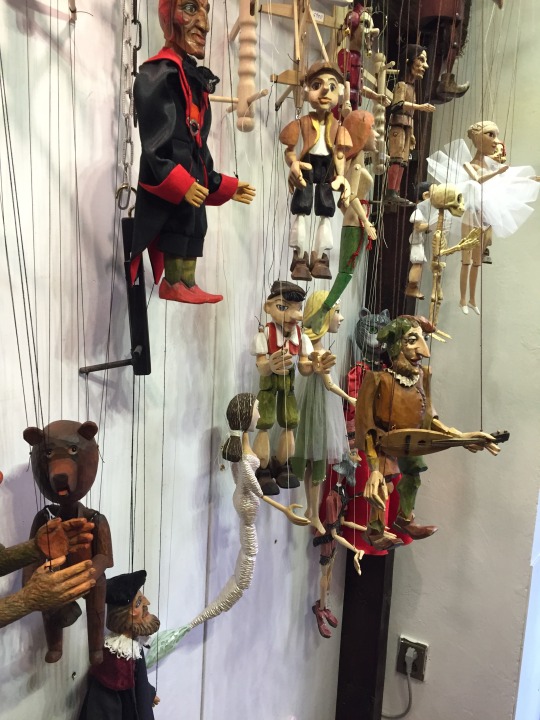 Somehow I resist the urge to buy one.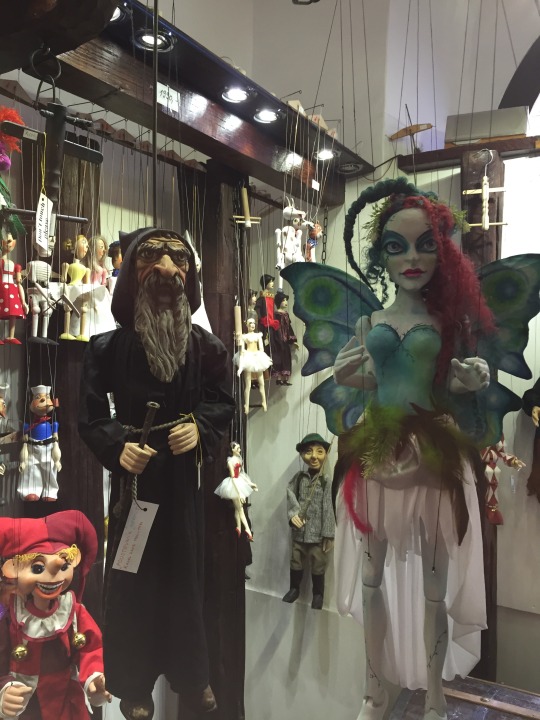 I don't resist the urge to buy whiskey in a gasoline can.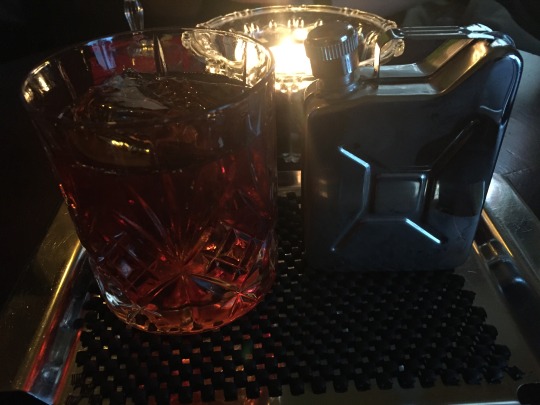 Belle buys a buttered popcorn drink.  That's all we'll say about that.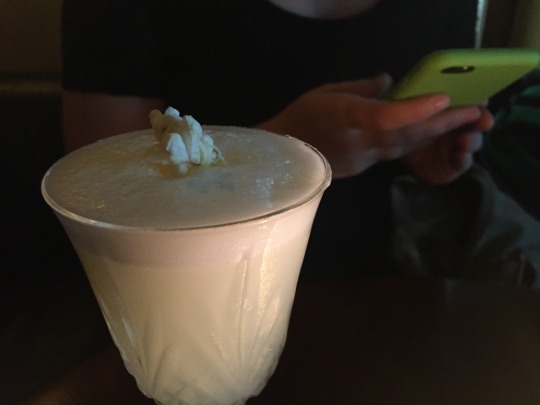 We are too exhausted for real dinner, so we buy hotel snack dinner from Tesco.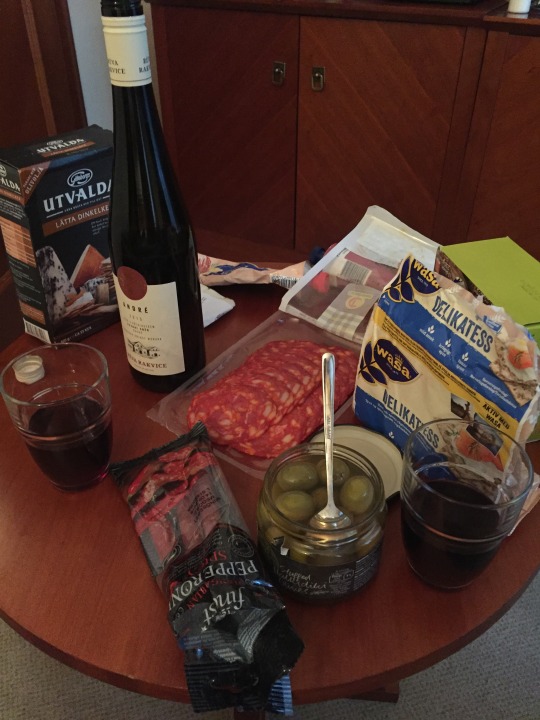 With hoisin duck crisps.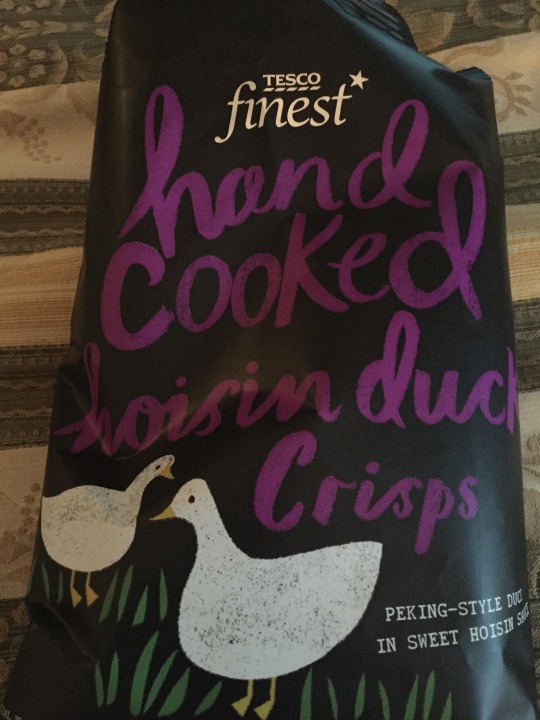 The next morning, we live with art.  It's good for us.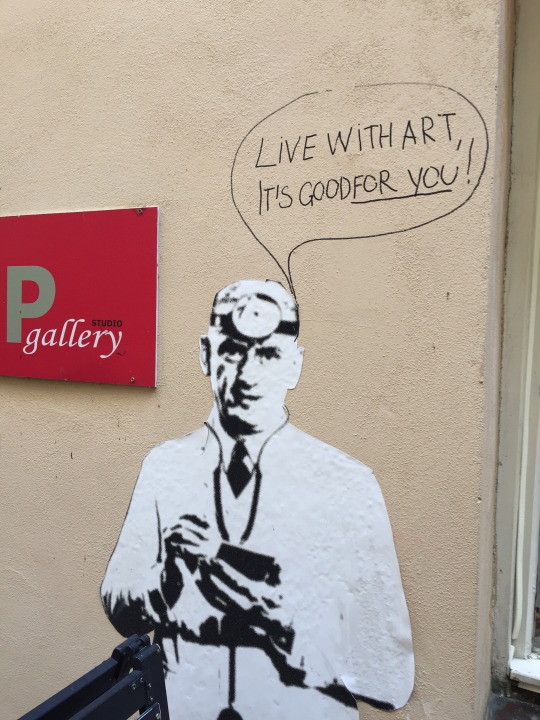 We will probably find art atop the mountain.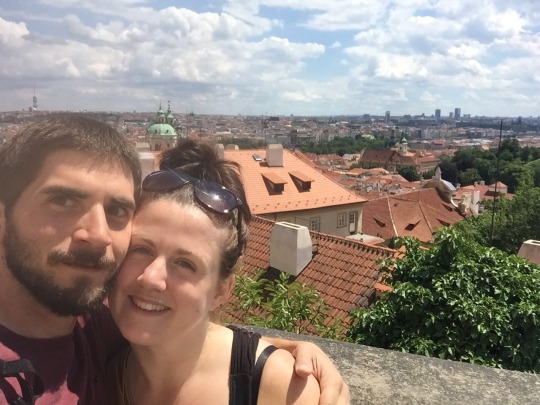 We find a church atop the mountain.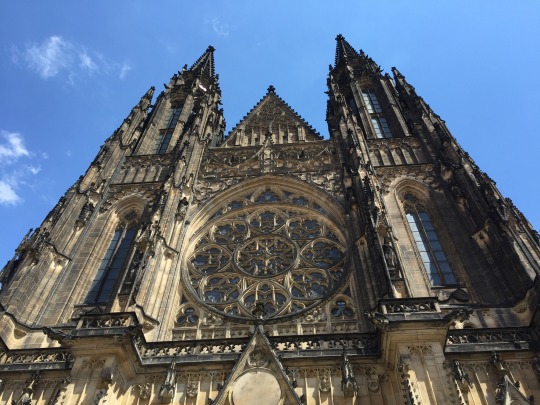 And giant fruit-shaped candies.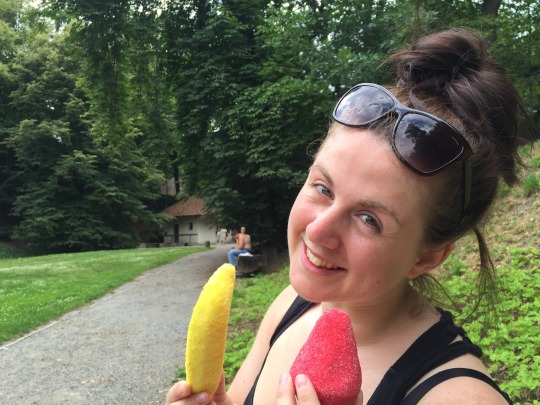 Which is, I suppose, a type of art.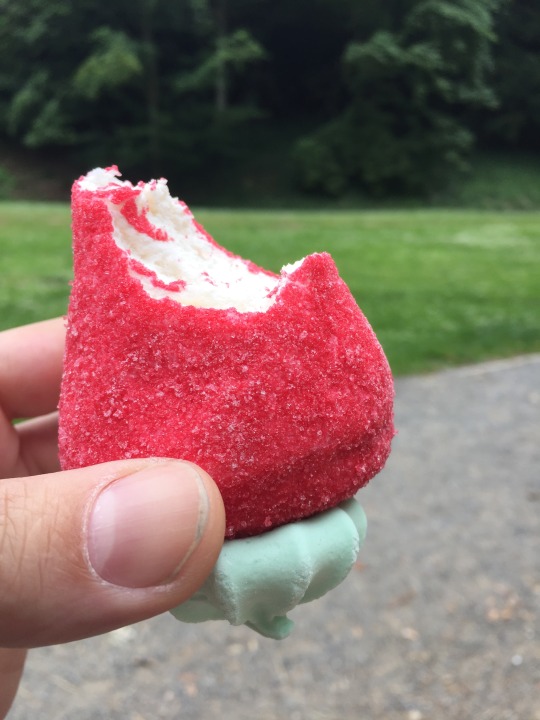 We find beer atop the mountain, which is certainly a type of art.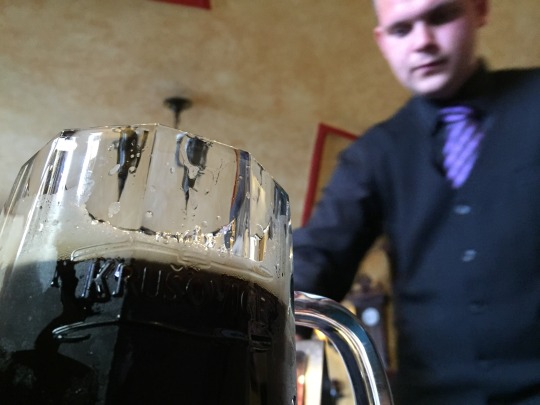 But then, what luck!  We find true art.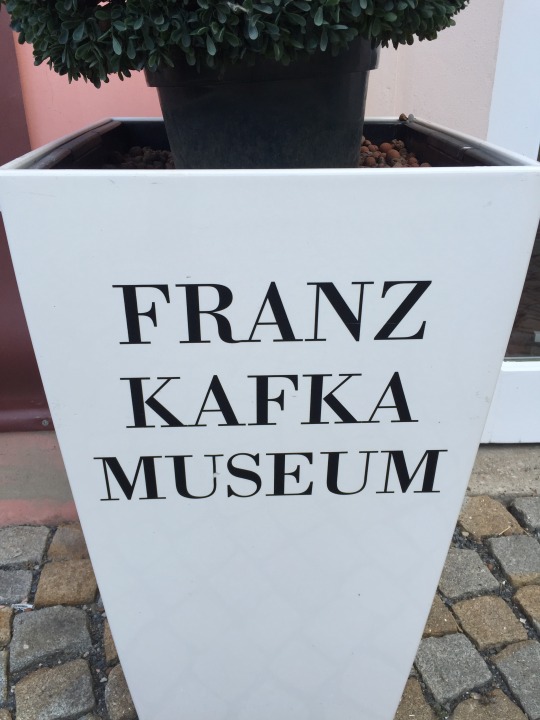 After Kafka, we click the button.
For a one-way walking alley.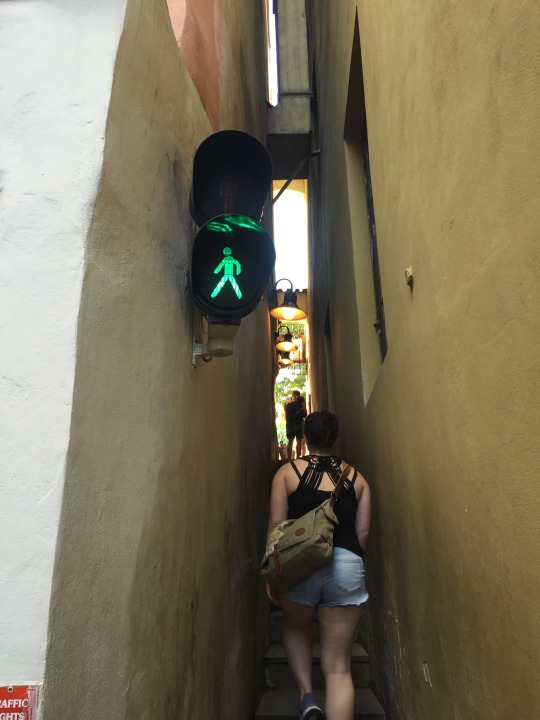 We play in the willows.
Then we climb higher.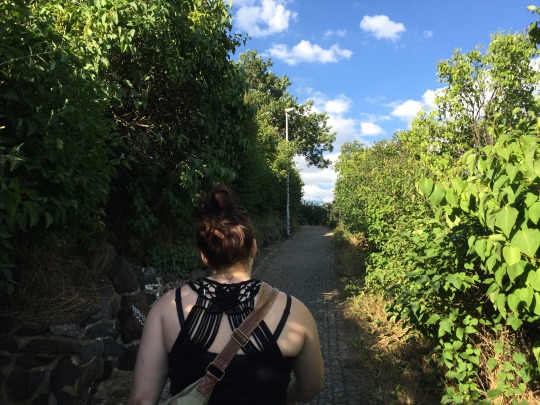 To the very top of Prague.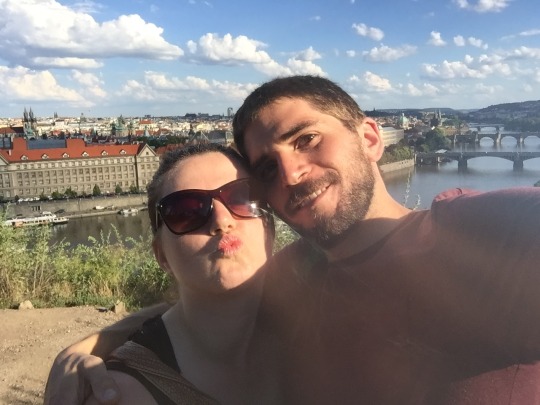 At the top of Prague, we watch an albino rat in a crowded rat nest.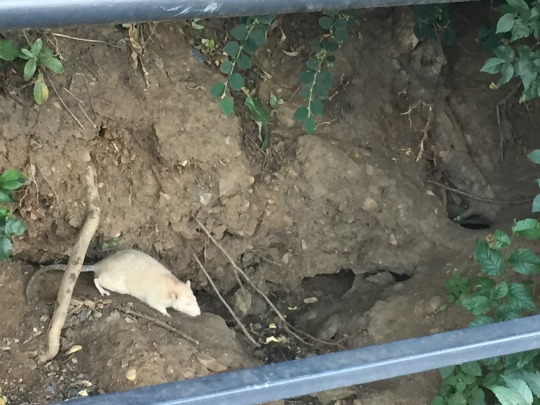 We watch the boats travel down the river that we shall soon know very well.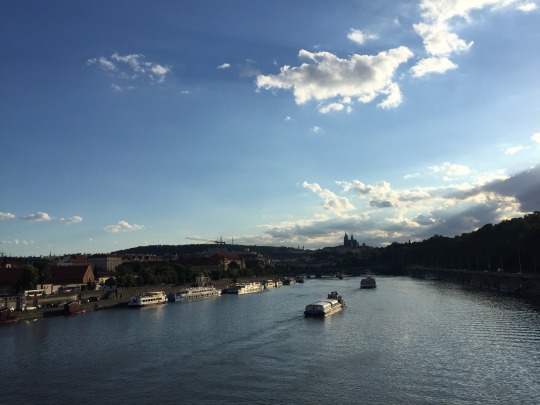 Prague ends with a pint.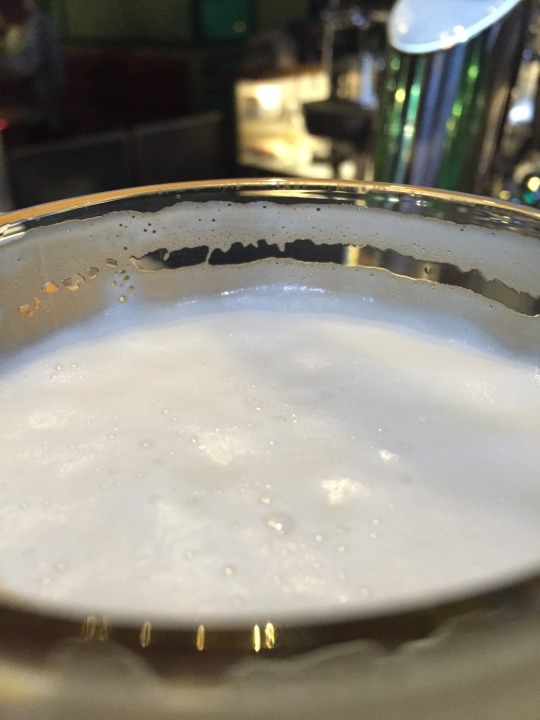 Then it's time for another train.