Flower is on a train.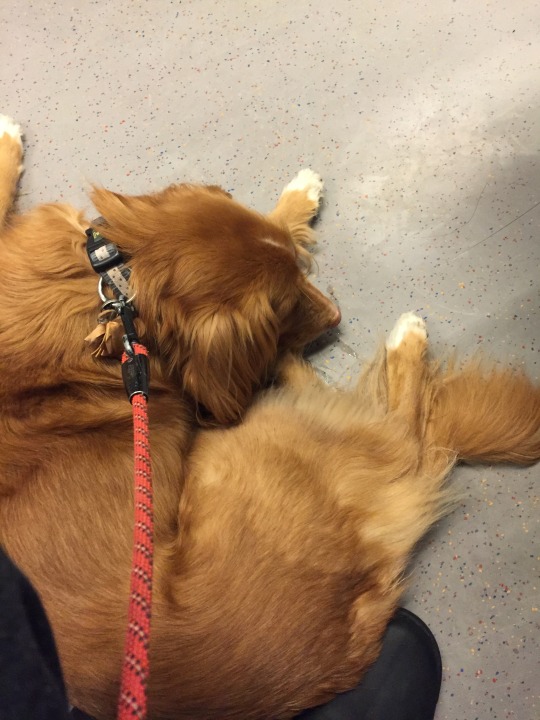 Isabelle is on the train.
Another trip to Tyresta.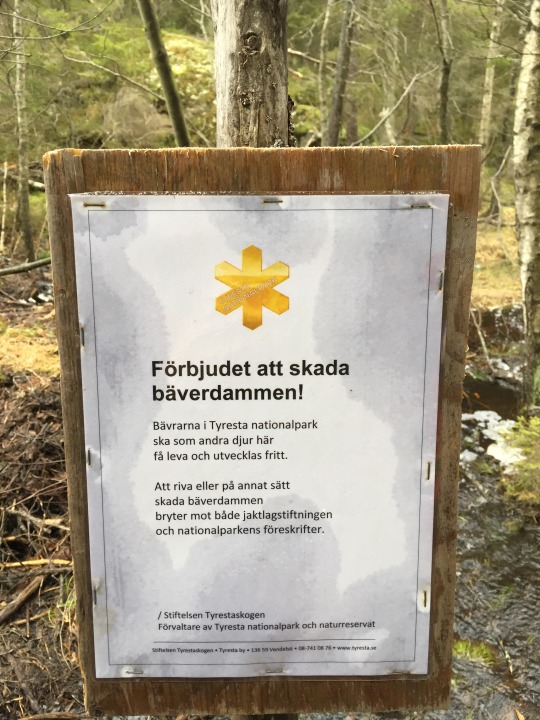 Where it is forbidden to damage beaver dams.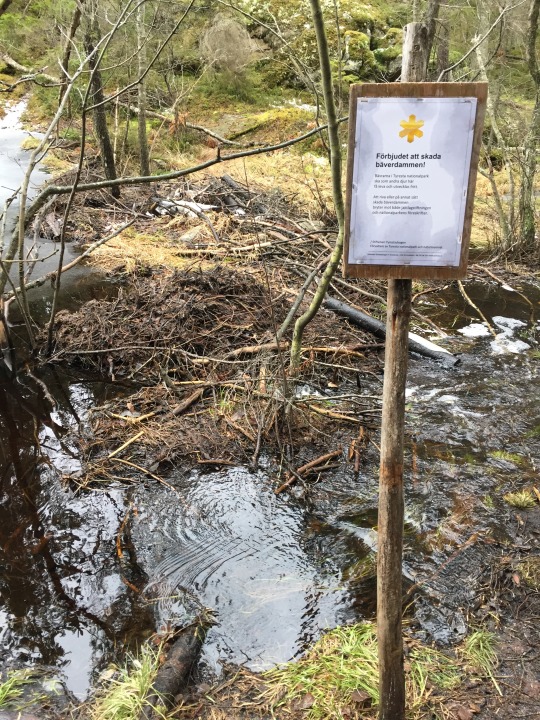 The first hike of "spring"!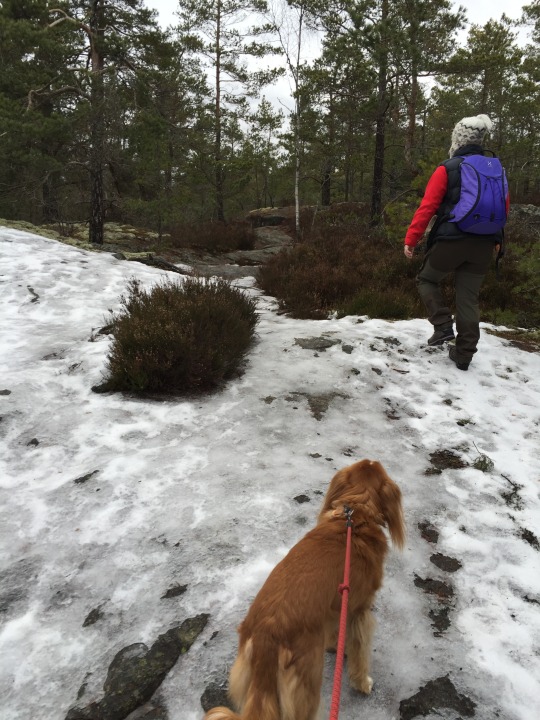 You can tell it's spring because some of the water is liquid.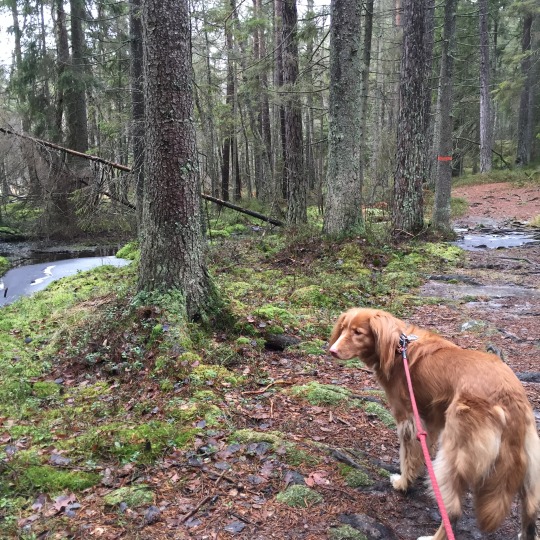 Some of it.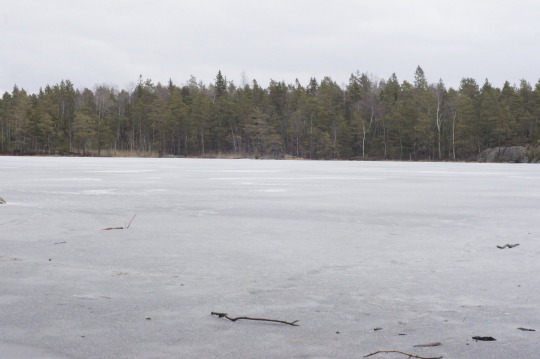 Isabelle fetches wood.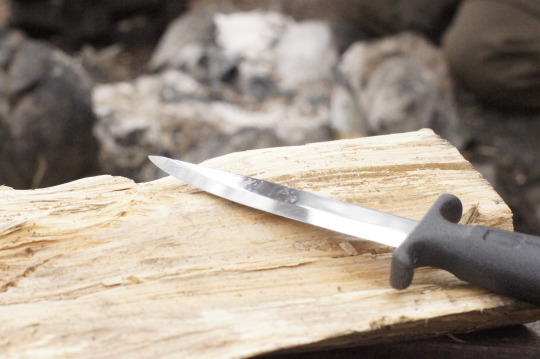 Flower fetches twigs.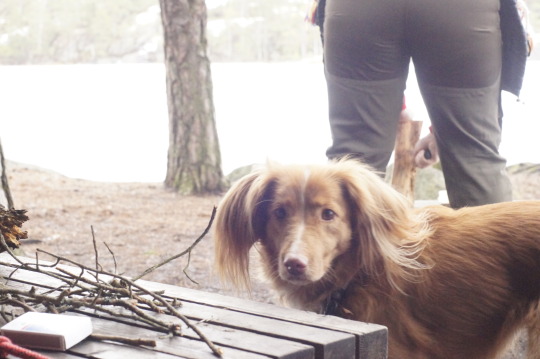 I fetch Doritos.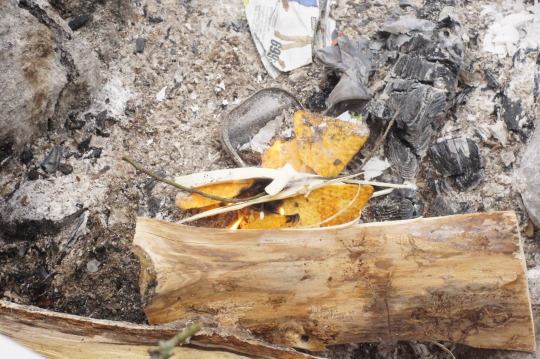 These three things can work together to form fire.
No joke: Doritos make good kindling.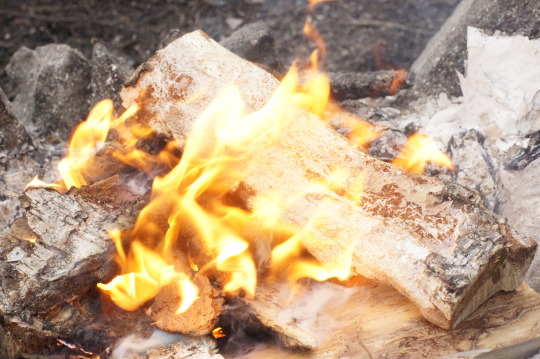 We drink some coffee while we wait for proper fire.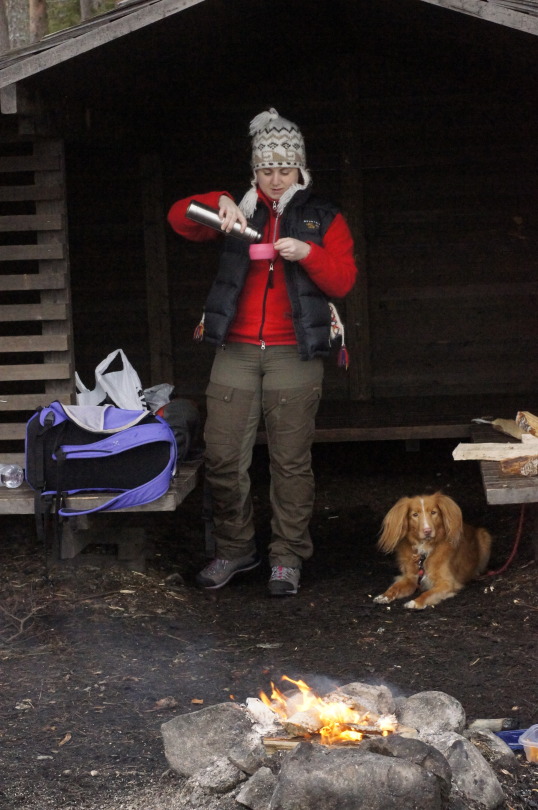 We warm our frozen hands.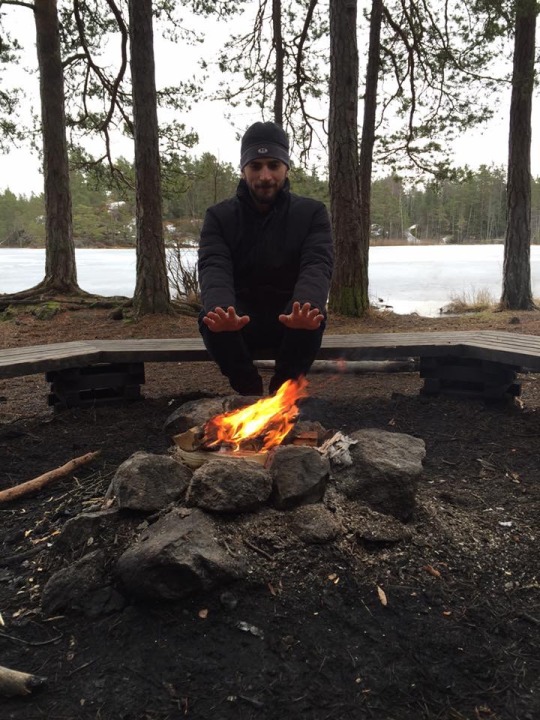 Flower practices her modelling career.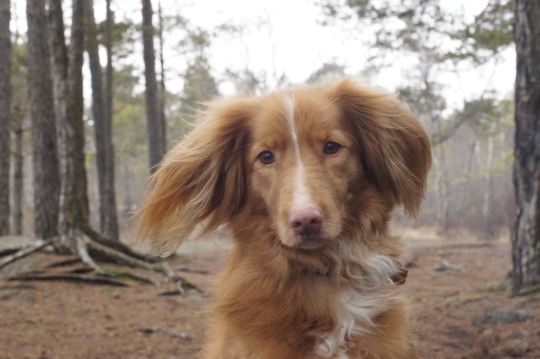 And then it's lunch time.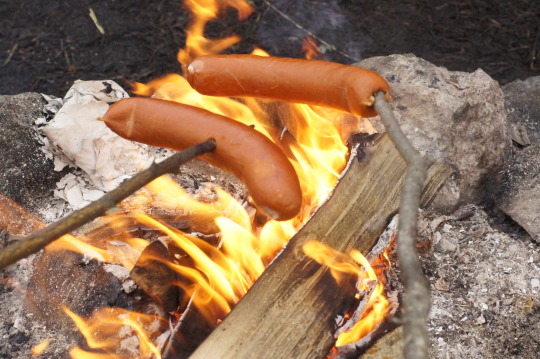 But Flower gets cold easily, so we have to keep moving.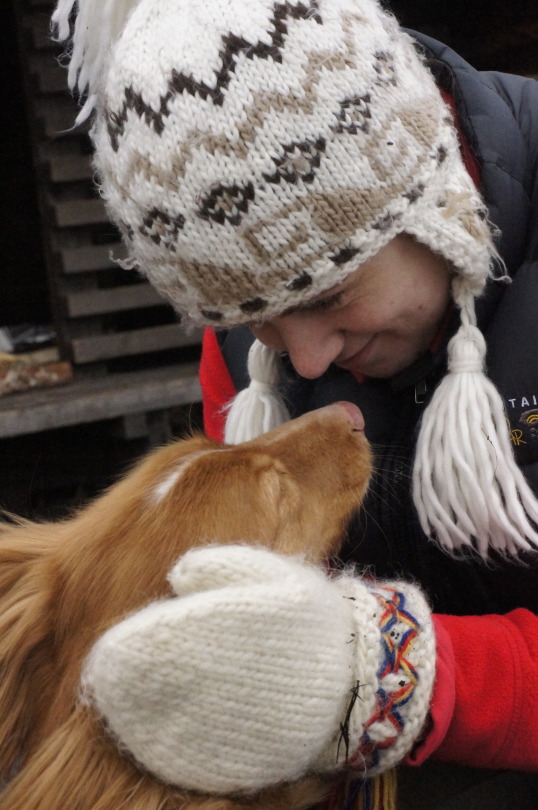 Back to the forest, where trees have holes.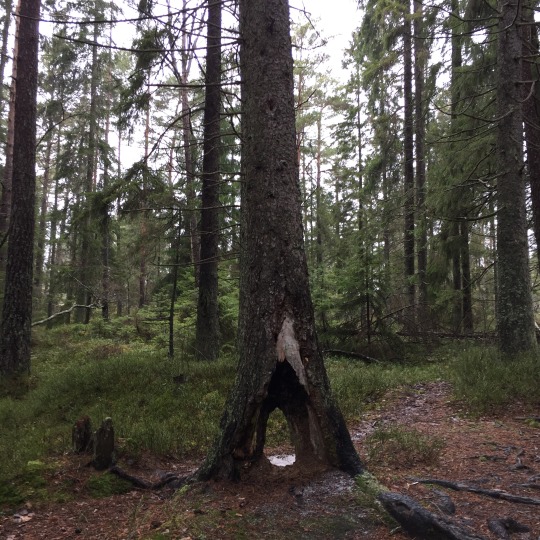 Flower is intrigued by tree holes.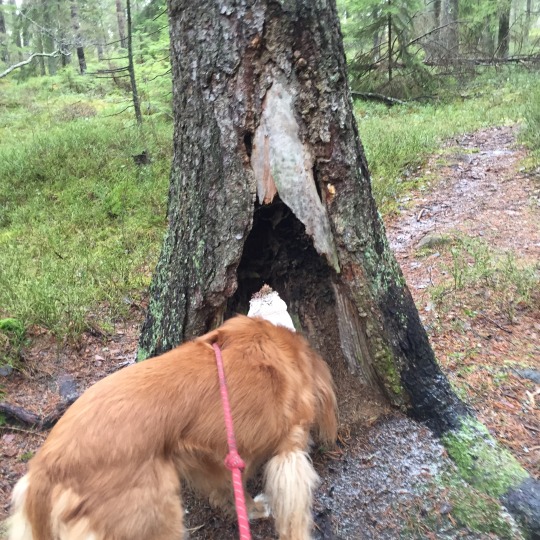 We travel through the icy grasslands.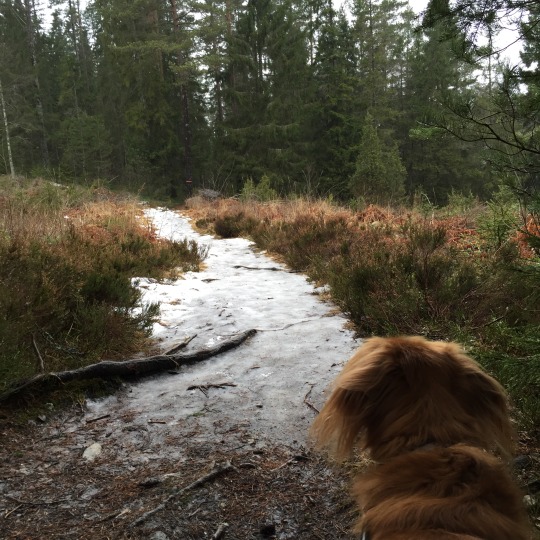 We stop occasionally for well water.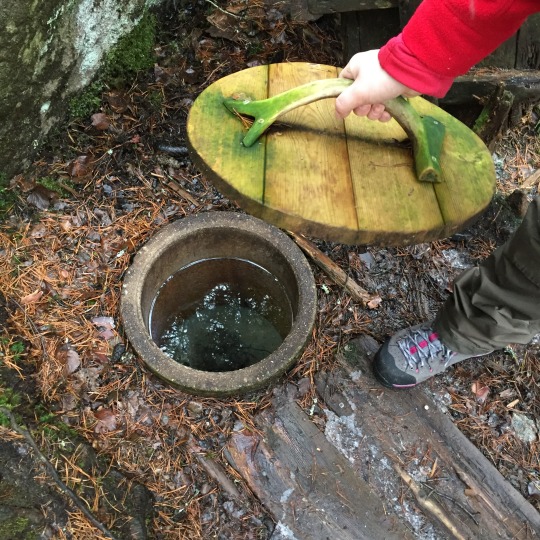 And then the spring snow comes.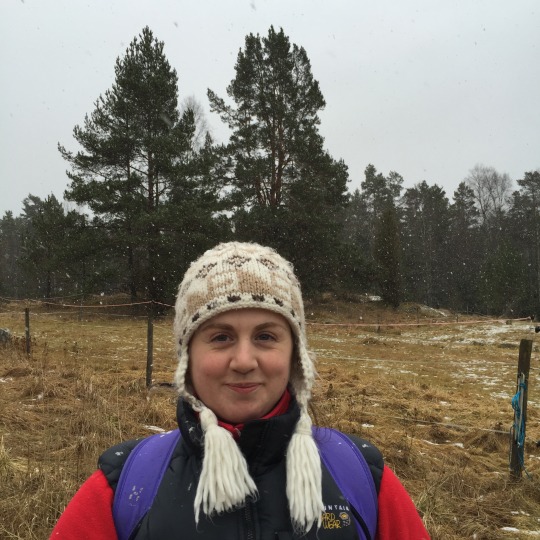 The snow falls on the grasslands.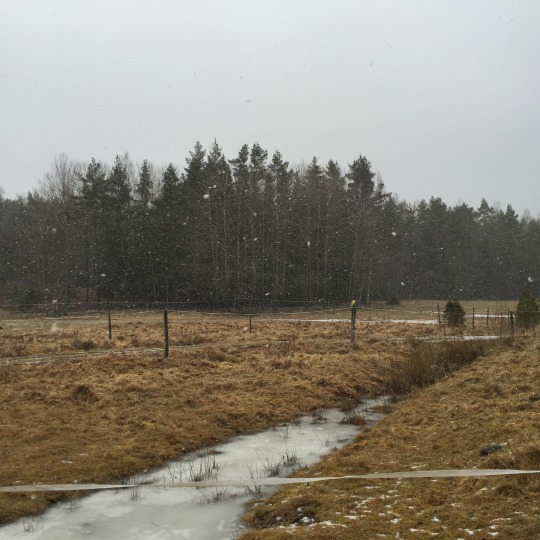 The snow falls on the Flower lands.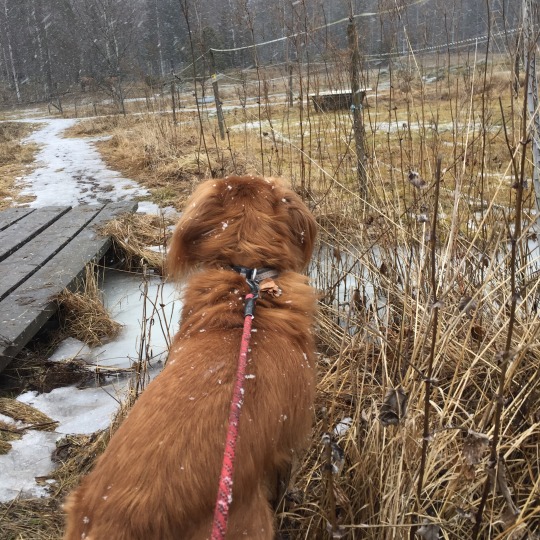 The snowy Flower finds horses.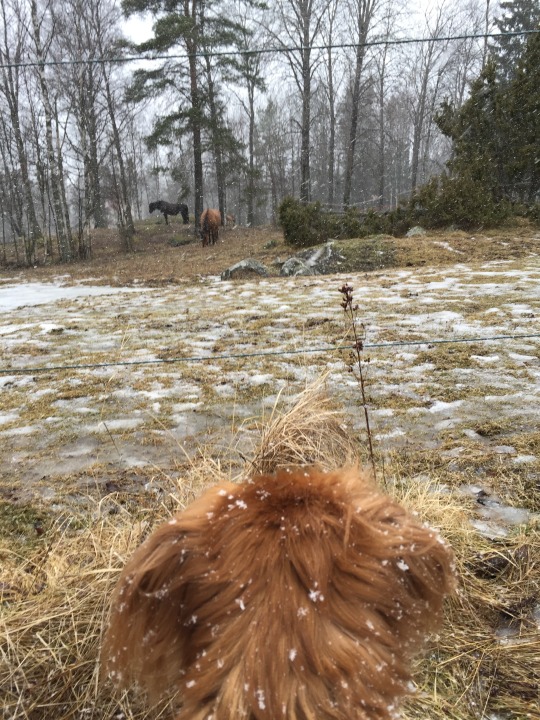 Then it's out of grasslands and up into ice forests.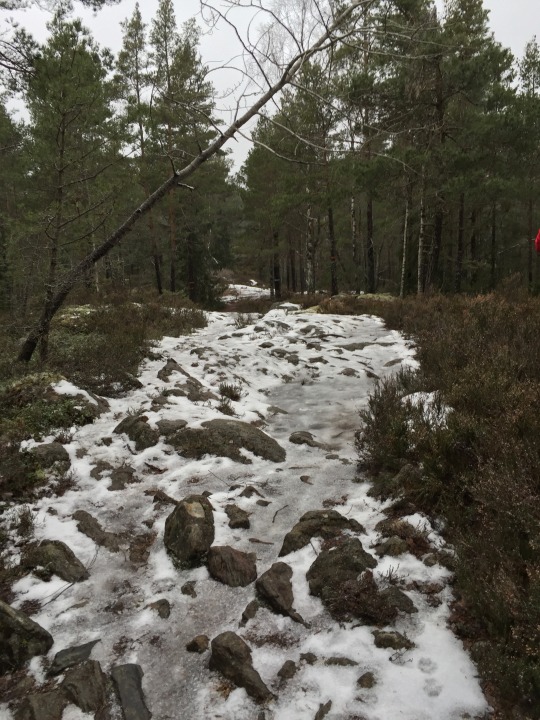 Then across icy roadways.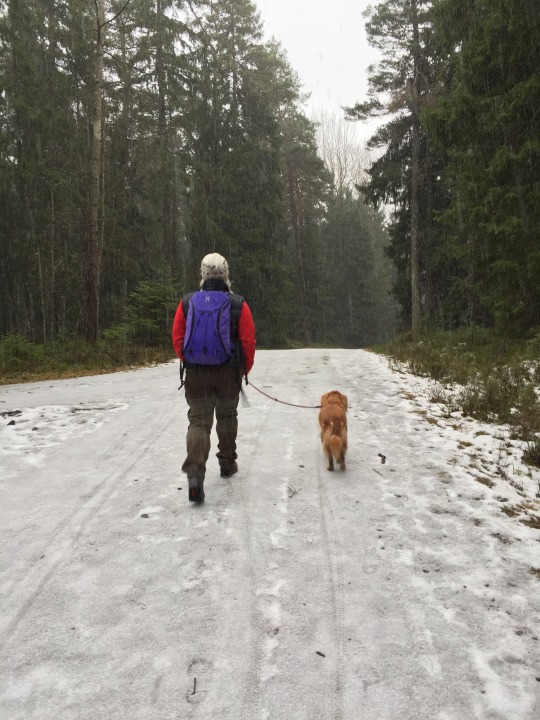 Then past more icy lakes.
Then across icy streams.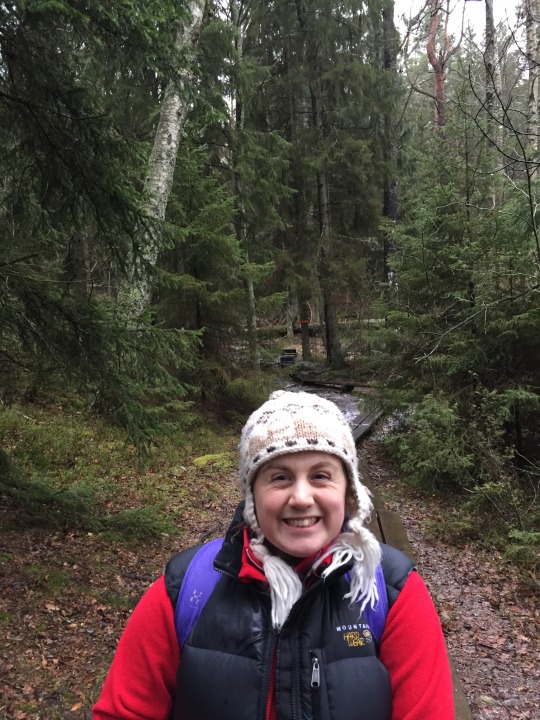 Then up the icy stream!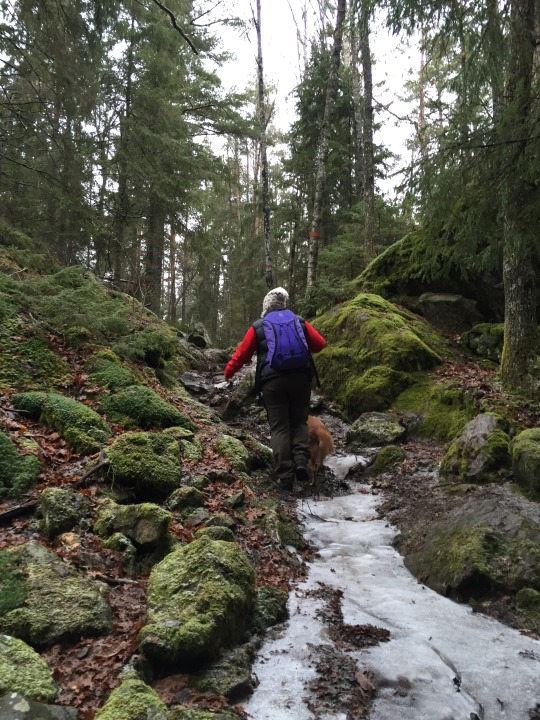 Finally the ice ends, and the ducks begin.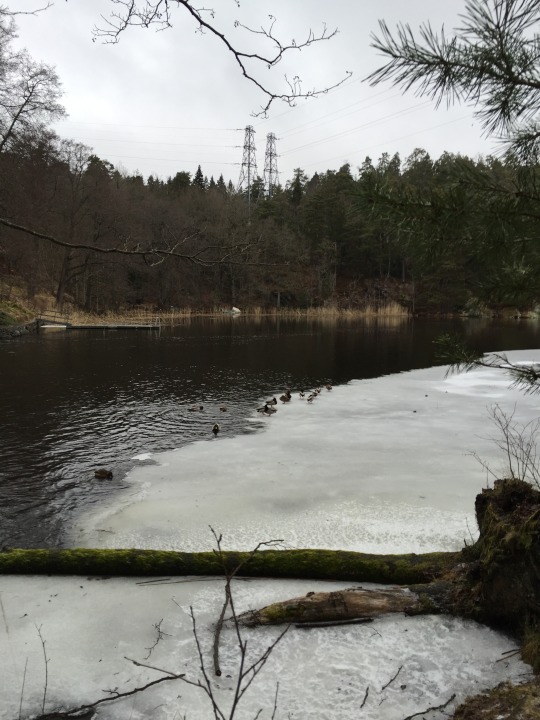 There's no ice in the rapids.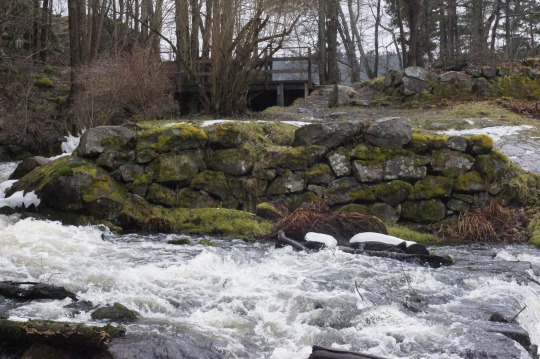 Just wooden bridges to traverse them.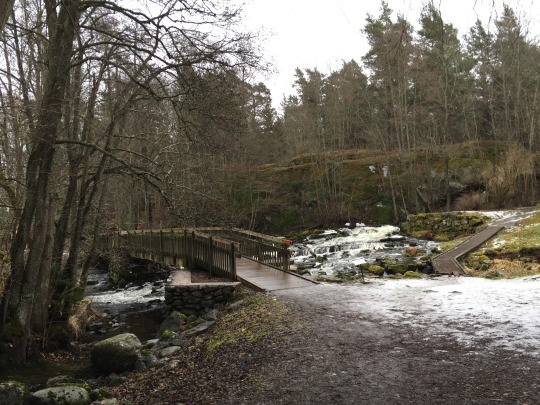 Multiple watermills once stood here, but none stand here now.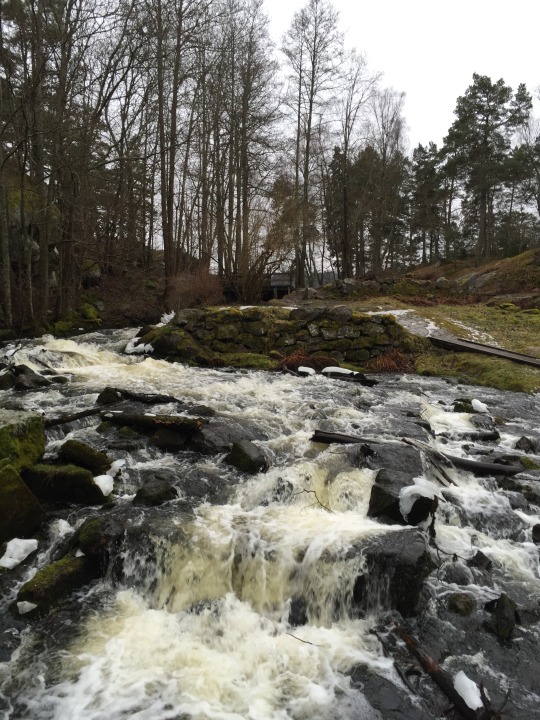 Then the trail ends.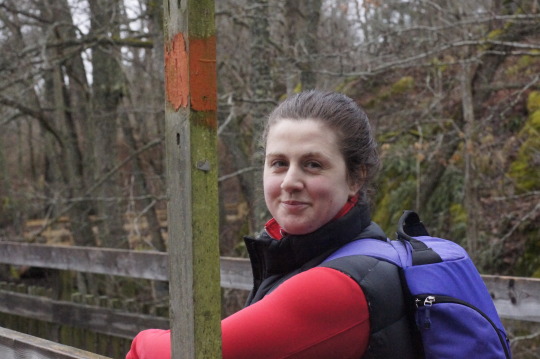 Then the dog bath begins.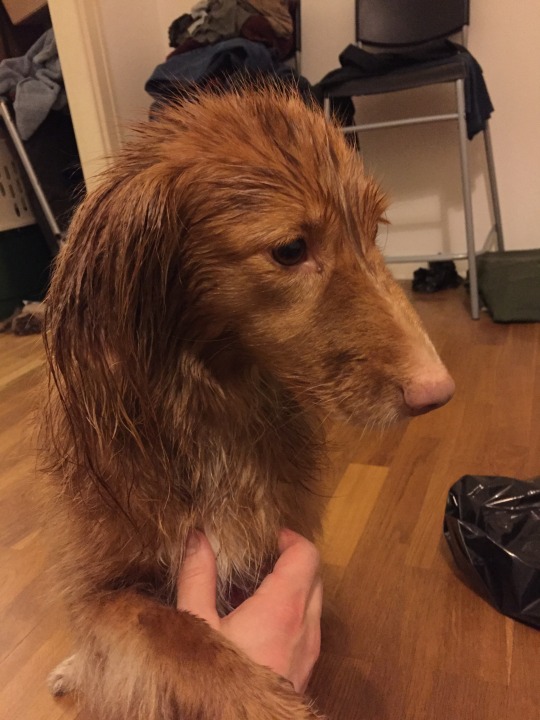 And Flower changes her mind about enjoying hiking.