We stayed overnight in Dingle.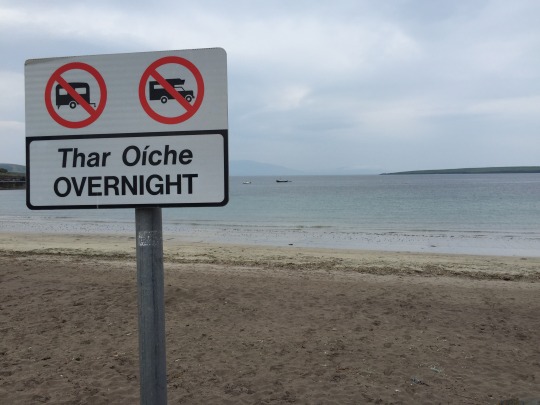 Then we went to the beach.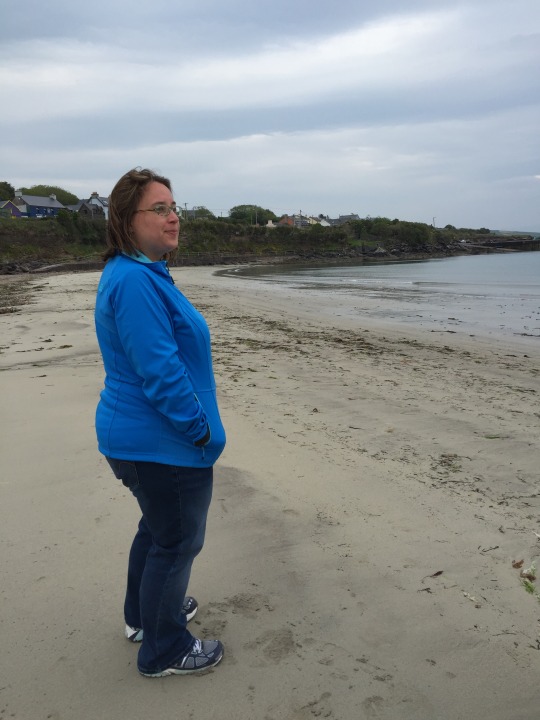 The beach has cold.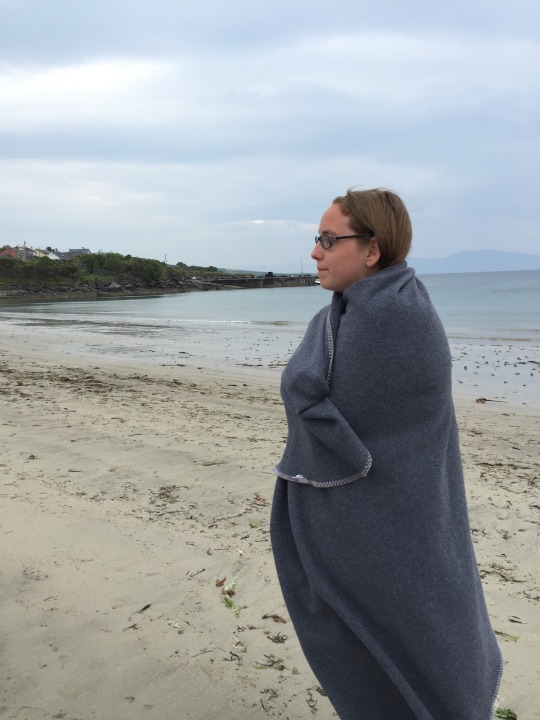 The beach has cell reception.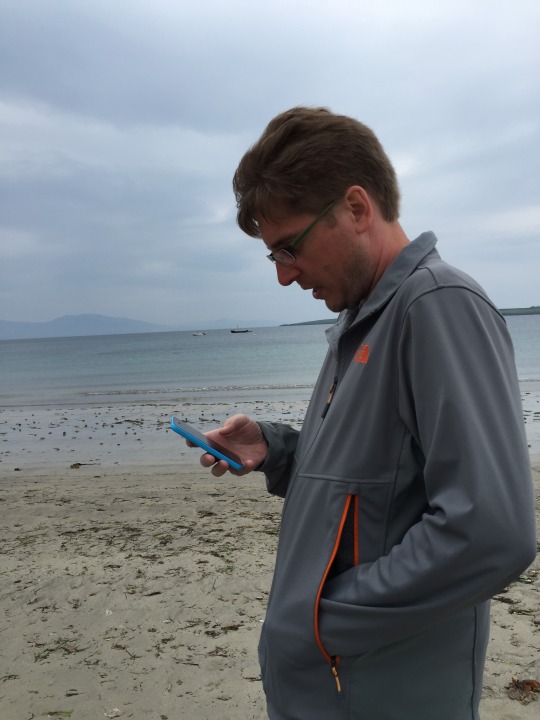 The beach has jellyfish.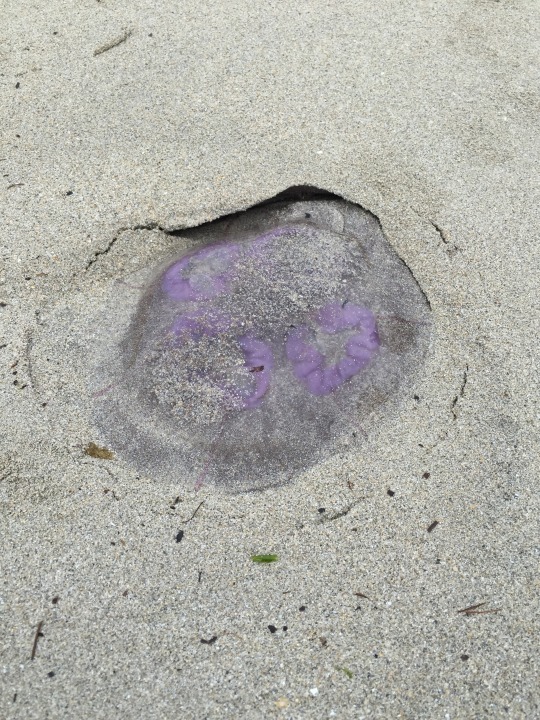 The beach has moss.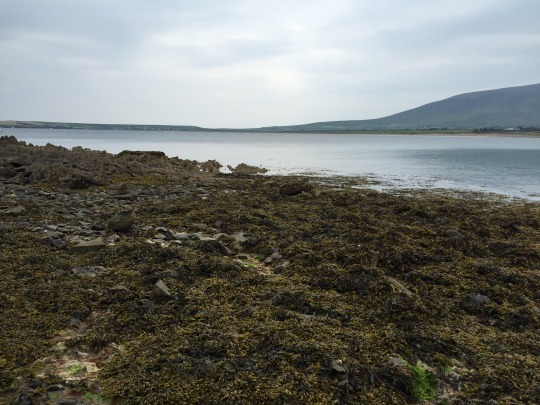 Seagull.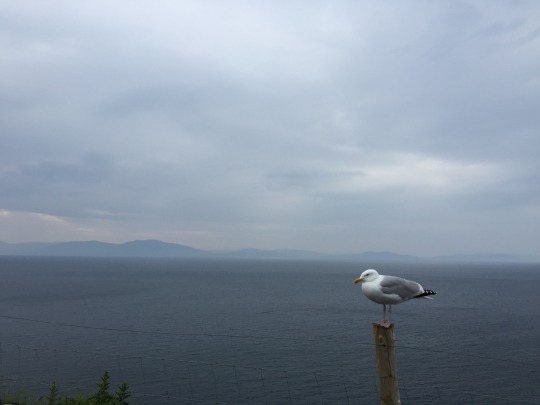 Then we drive on, to ancient sheep walls.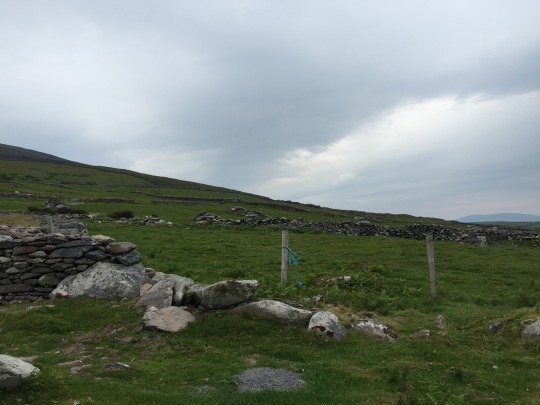 And ancient sheep farmer dwellings.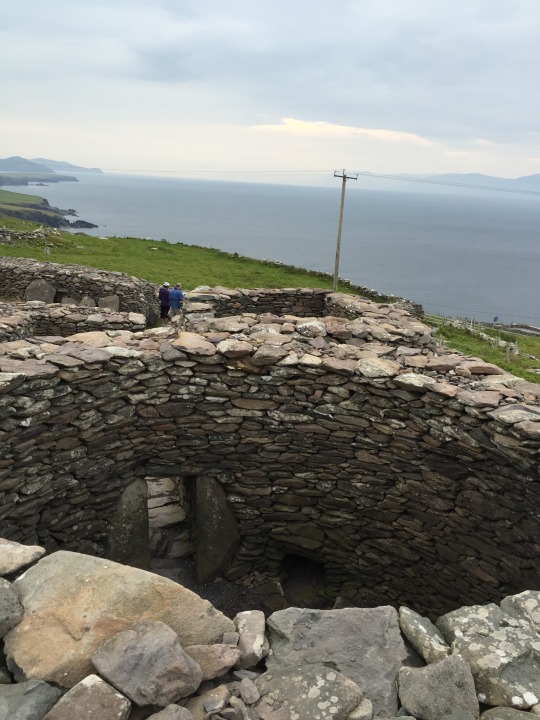 Brandon has to take photos.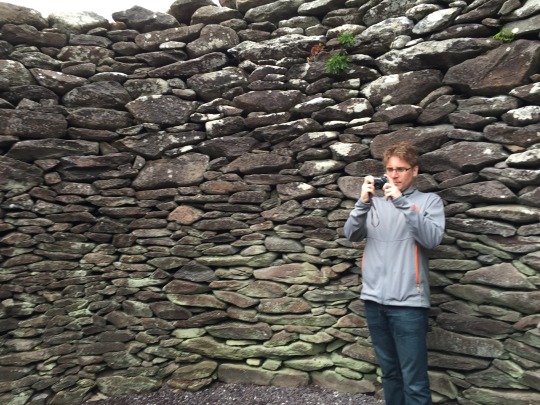 Of Katy.
While Maria wanders around in a cape.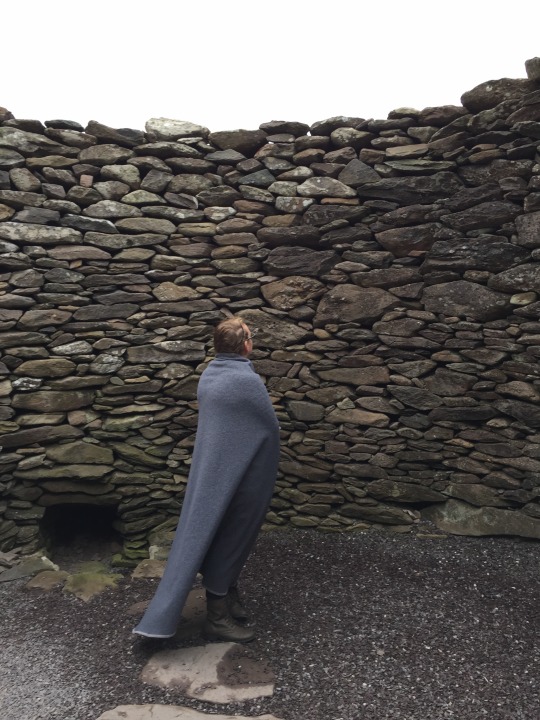 Then driving.  On narrow roads.  On the wrong side.  With stone walls.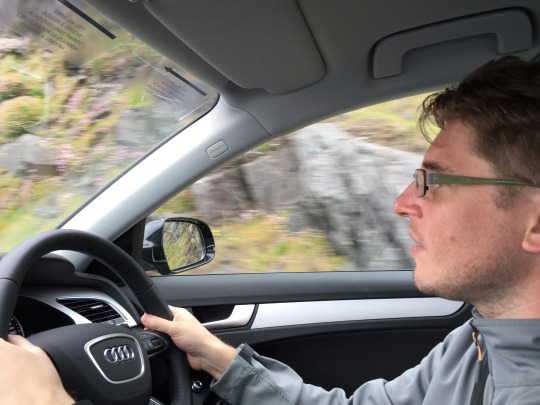 Narrow roads with Jesus.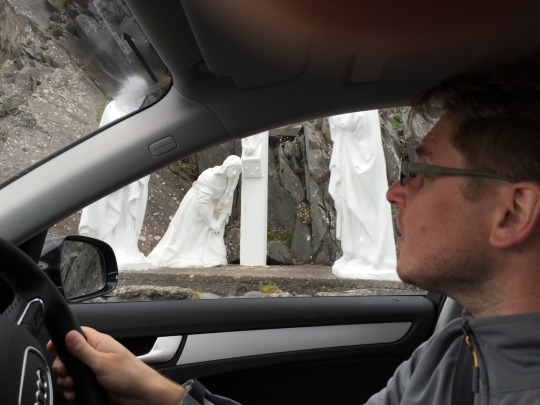 Seagull.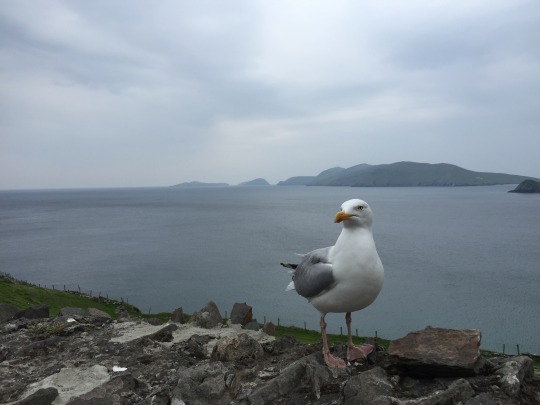 There are sheep farms the whole way.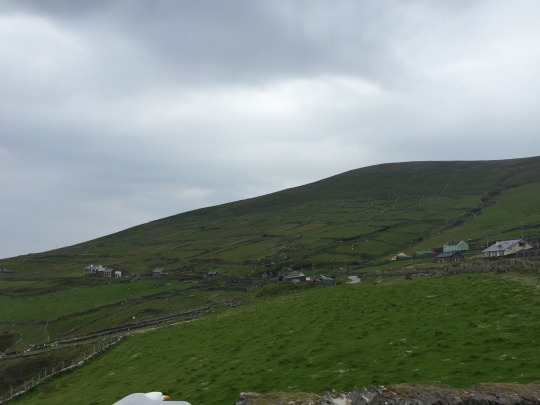 I am on this trip, too.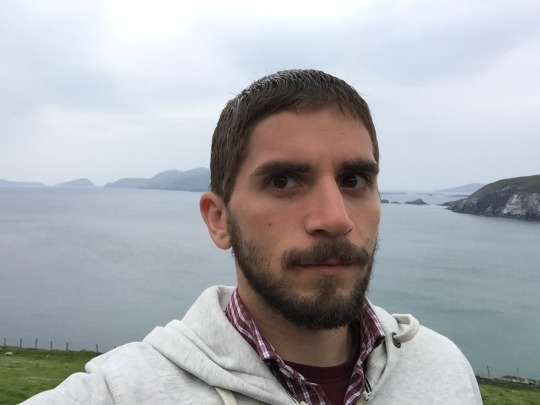 Oooh, another beach!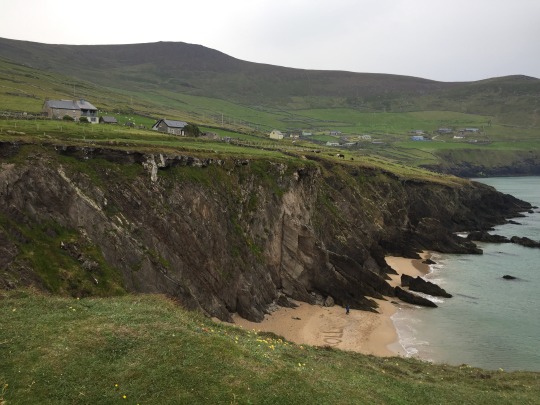 This one has dangers.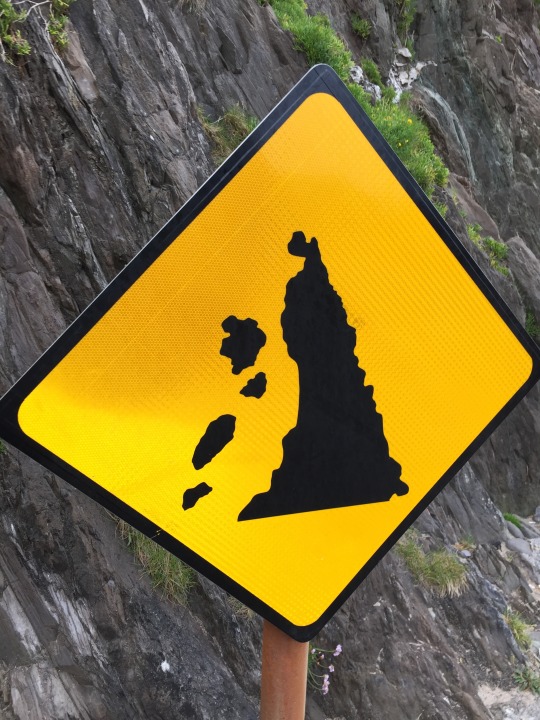 But it's very pretty.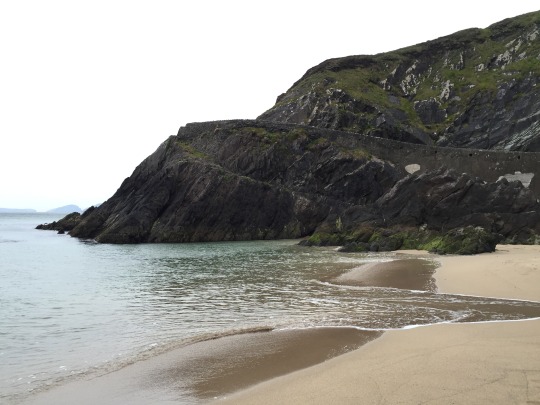 Katy appreciates the splendor of mother nature.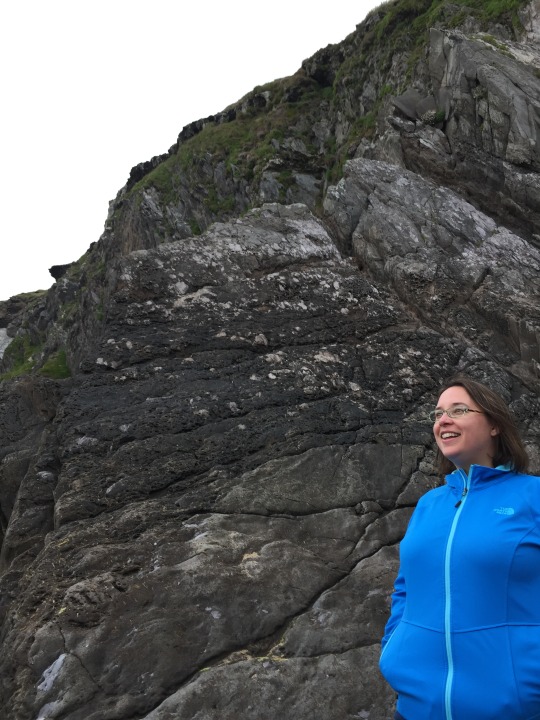 Farewell, beach, we must move on.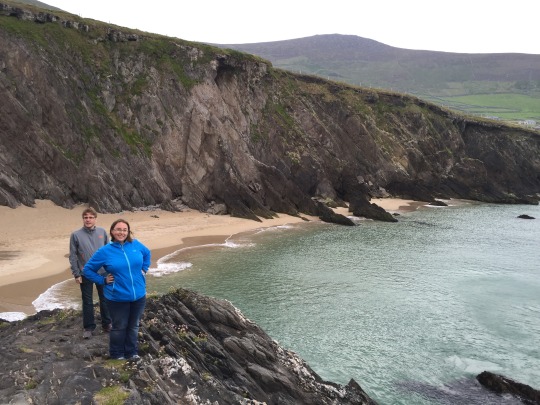 We move on to rocky hills.  They are very far west.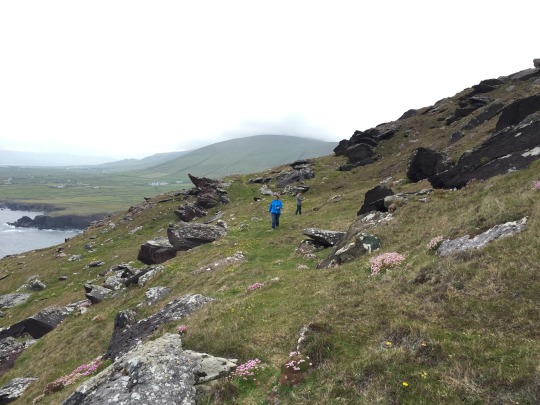 It's very windy.  We take cover behind this western rock.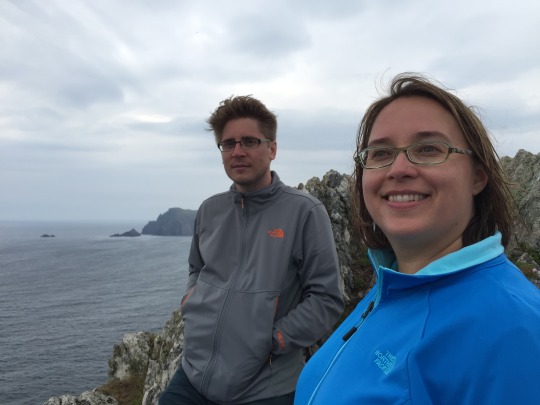 We take turns being the most westerly person in non-Iceland Europe.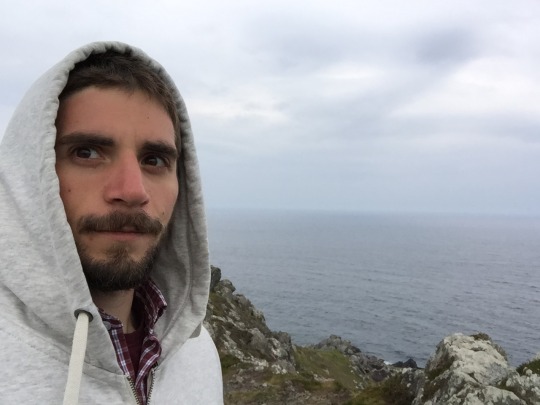 Then it's back to road trippin'.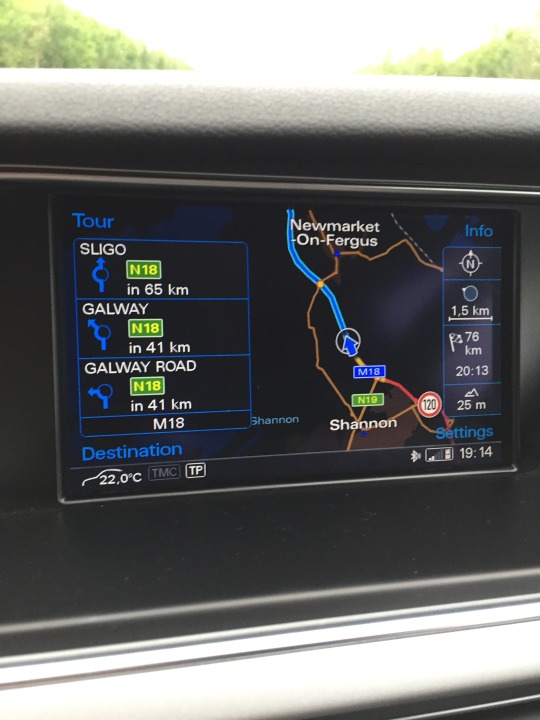 In our child-killer car.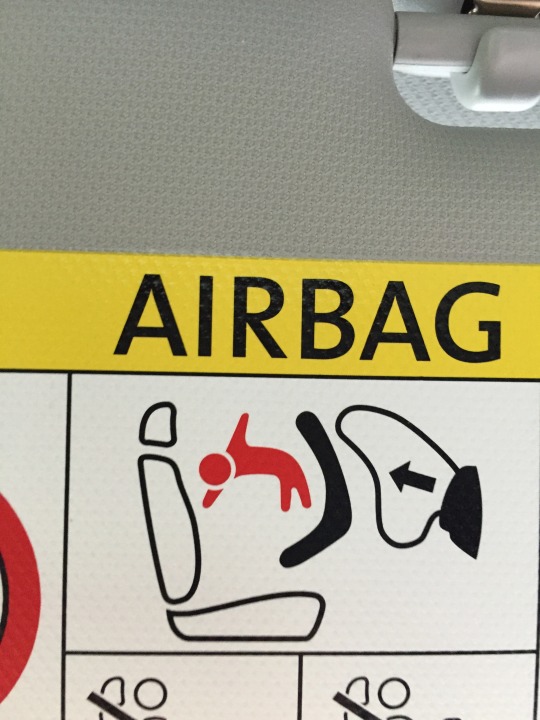 To try the pubs in Galway!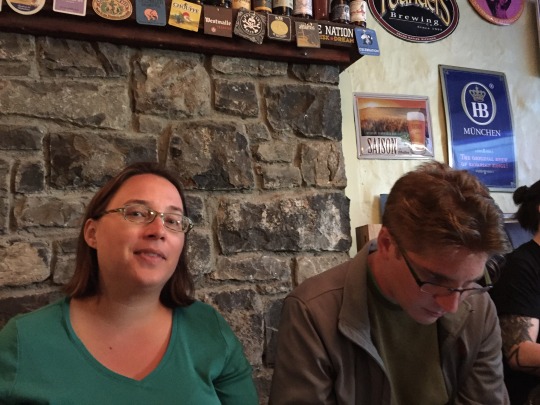 And watch Irish football.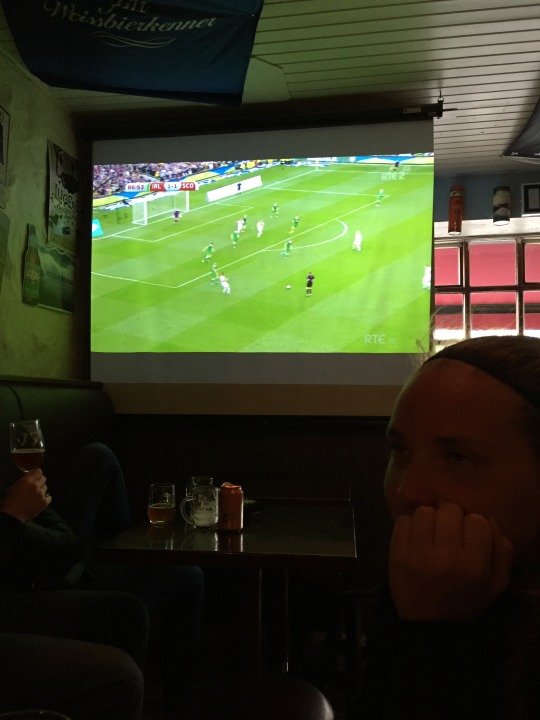 And visit more pubs.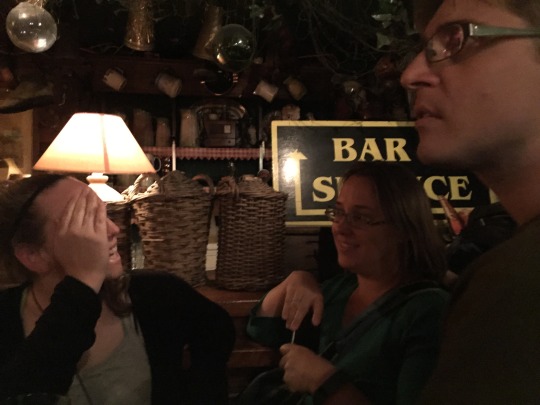 But there's more to Ireland than pubs.