Collard greens don't exist.  And they were sold out of pork shoulder.  So… kale and wine-braised lamb shank will have to do.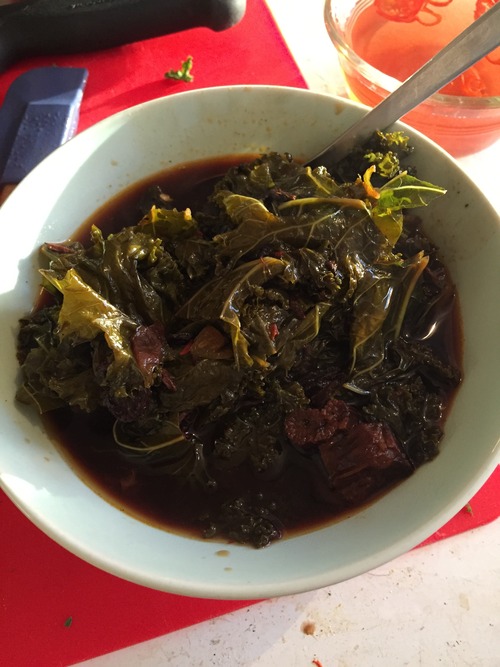 With ghost chile vinegar, of course.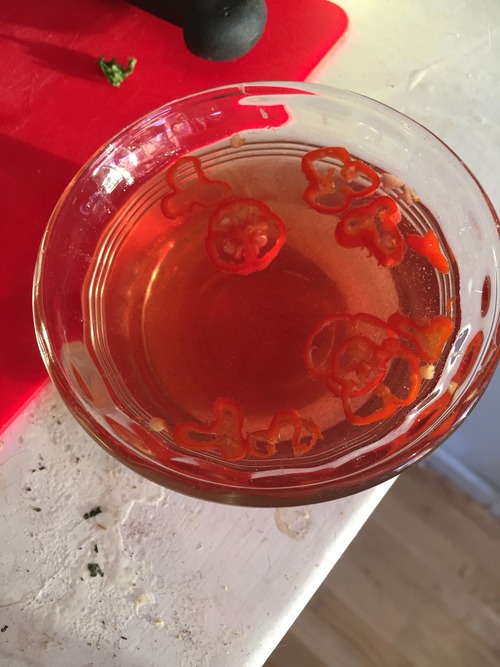 And a stupid haircut for Christmas.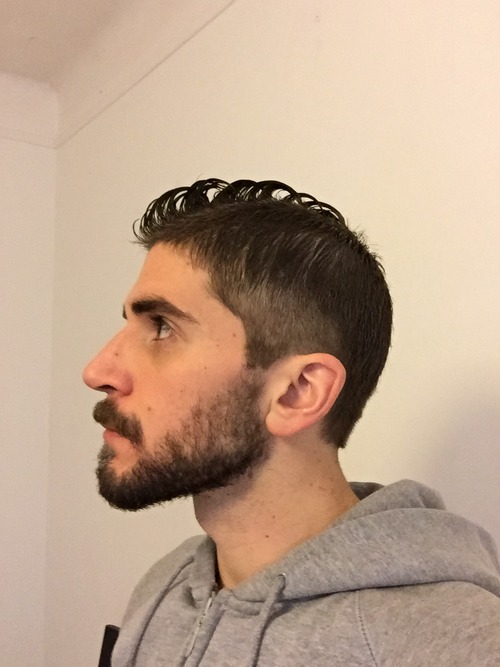 Here's Flower.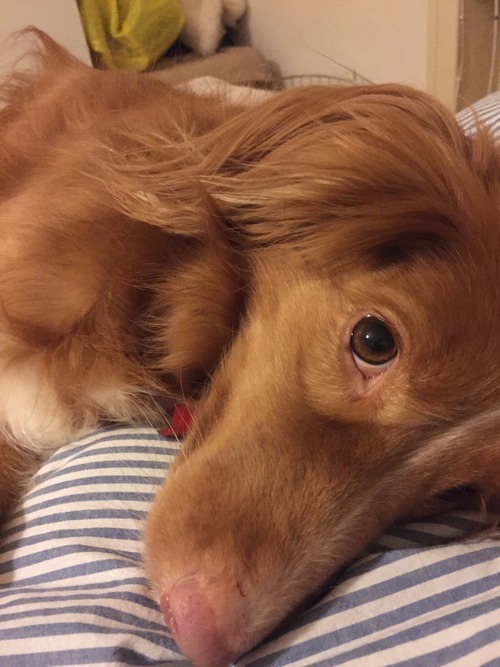 This is also Flower.  With empty beer bottles.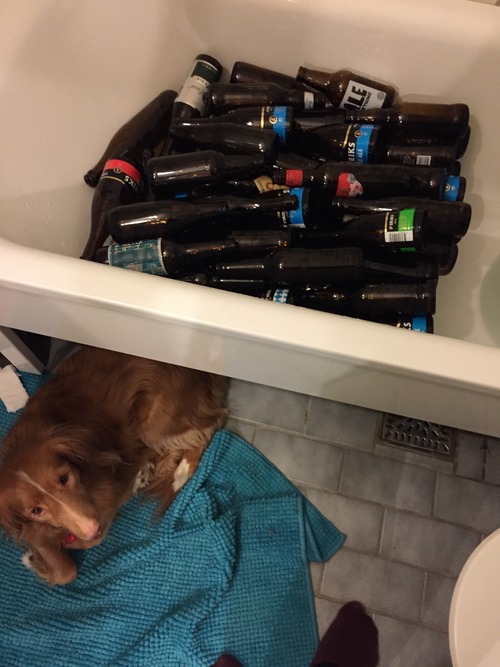 Time to rack this cherry ginger pale ale.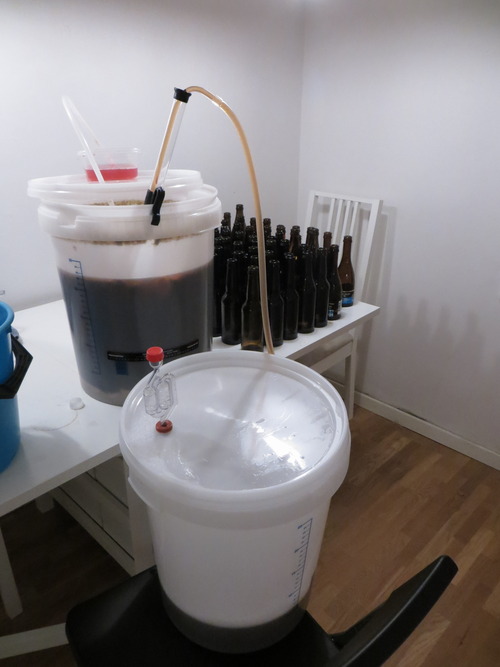 Over 23 liters of finished beer!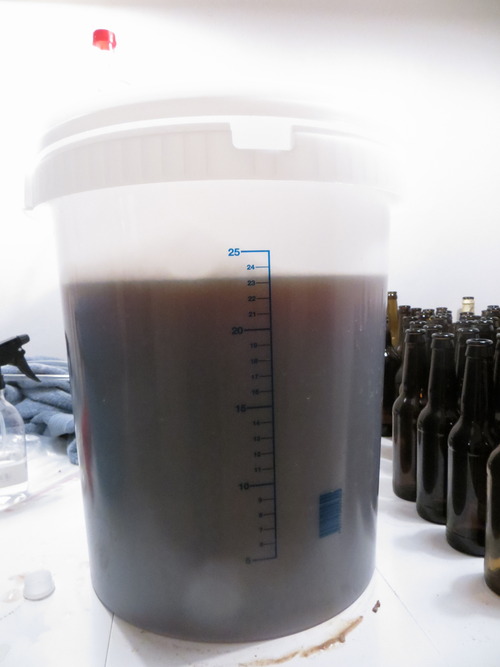 Leads to exactly 70 full bottles.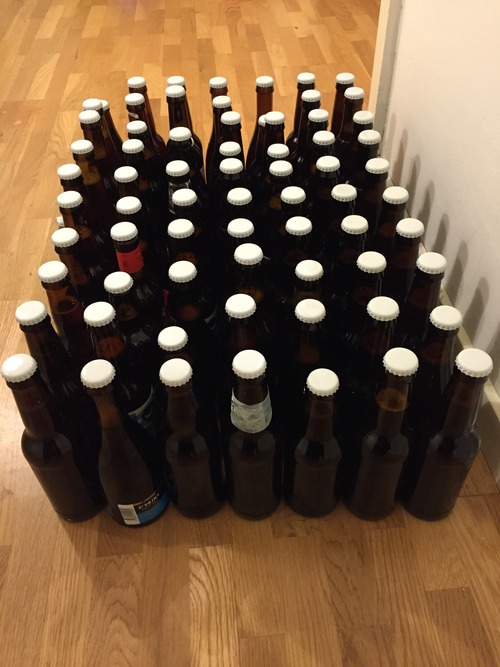 But something needs to fill that empty fermenter…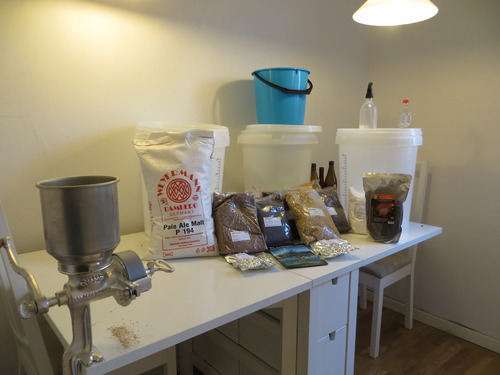 3 kilos crushed.  Moo-Hoo is coming.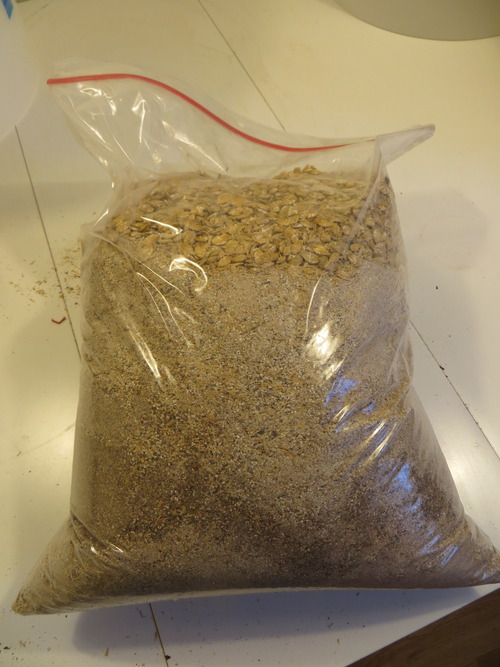 Well… not  exactly Moo-Hoo.