Blomma i Bromma.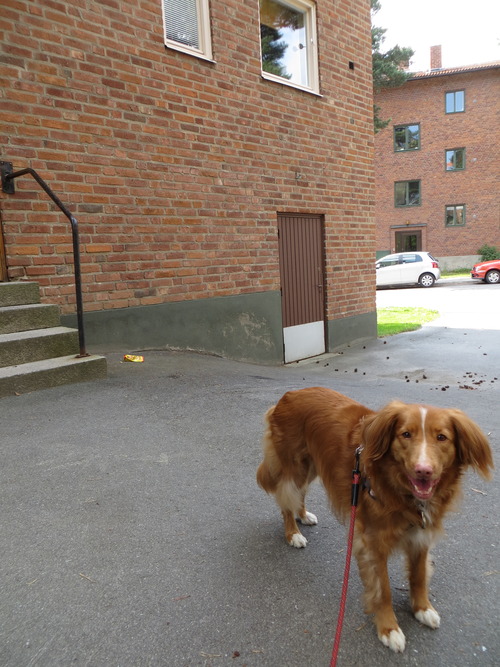 Flower came with me to pick up the parents.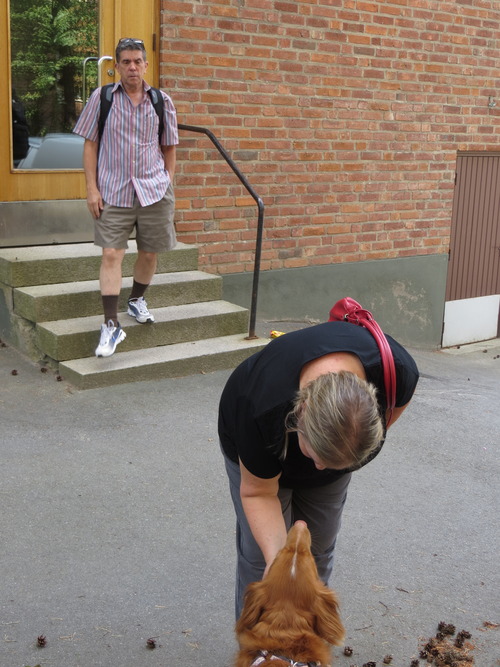 We go watch the windsurfers.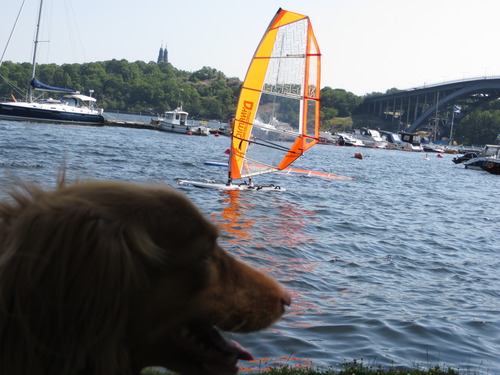 Then we watch people leap from bridges.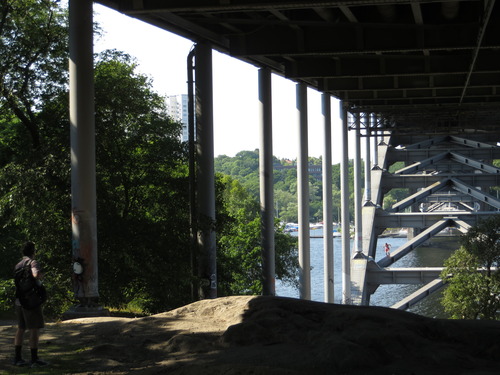 The island in central Stockholm has a nice view of the city.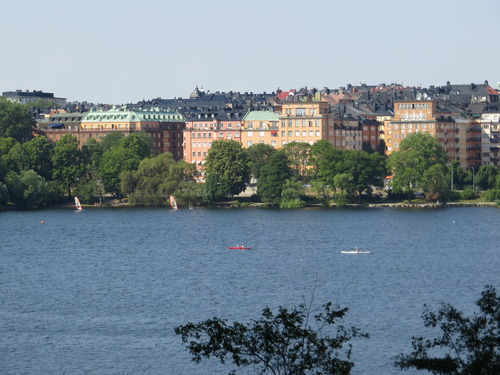 Flower tried to drink from the water, and was surprised when a wave hit her face.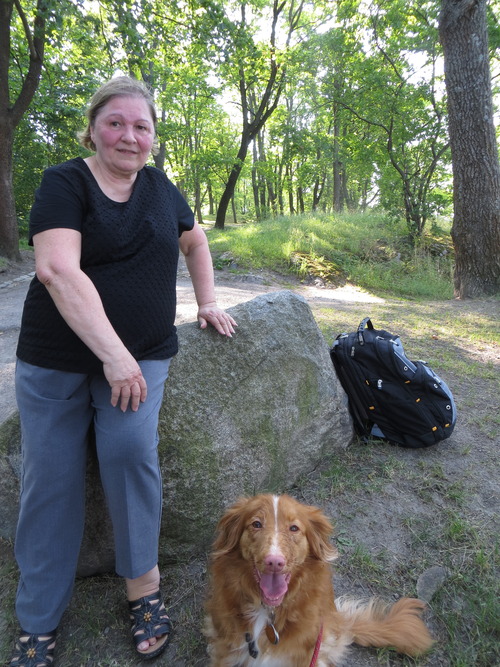 ---
On their final day, I take the parents back to the old town.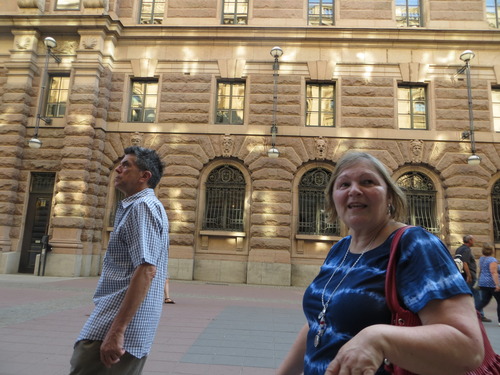 This is where they try to weaken the currency, since Sweden is too successful.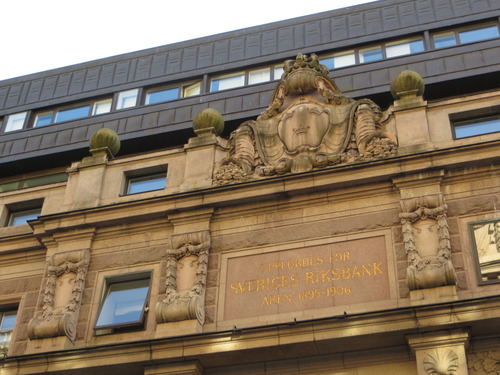 This is the terror regimen.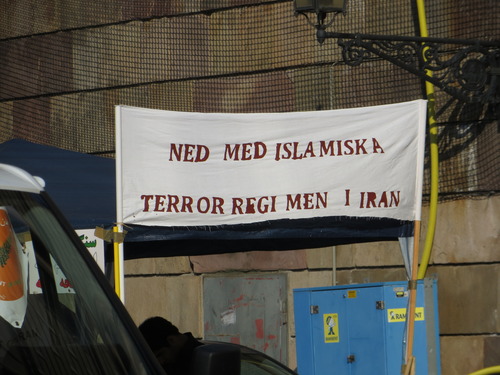 As usual, mom is more drawn to flowers than ancient architecture.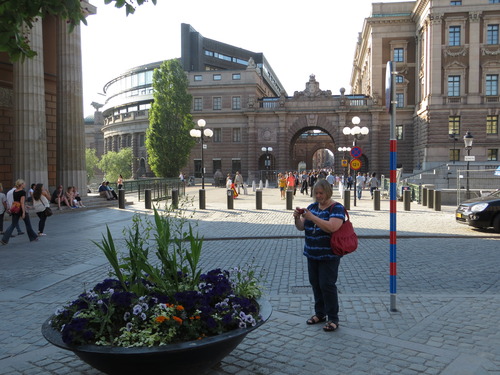 Here's an alley.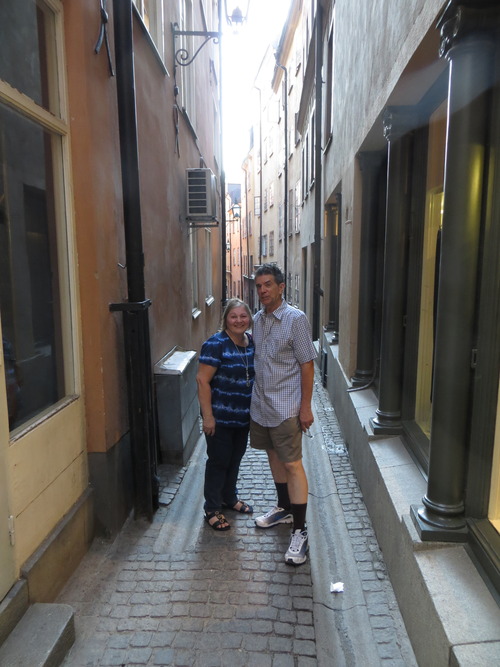 Then Corsican food, then they go home.  Ta-ta!