Parents are back in Stockholm!  They live in the suburbs.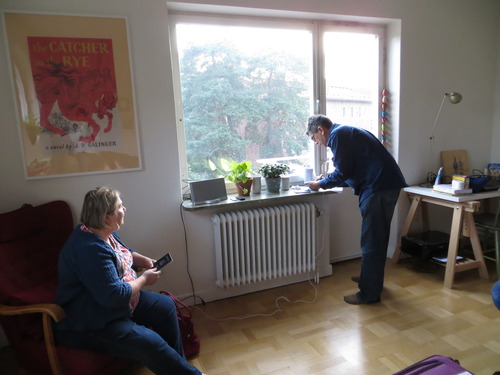 We bus to distant shores.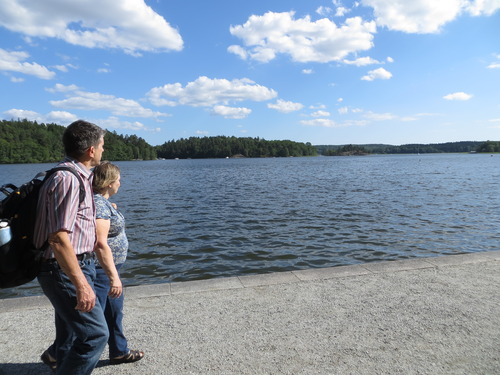 To find a royal palace.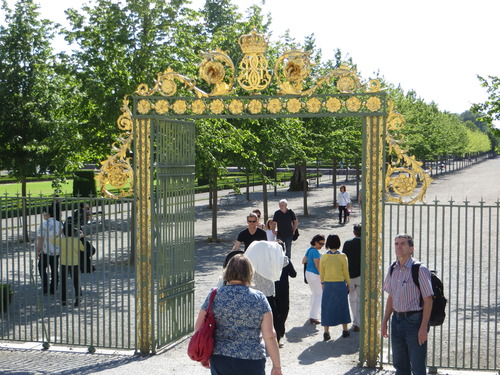 The king and queen live in this modest house.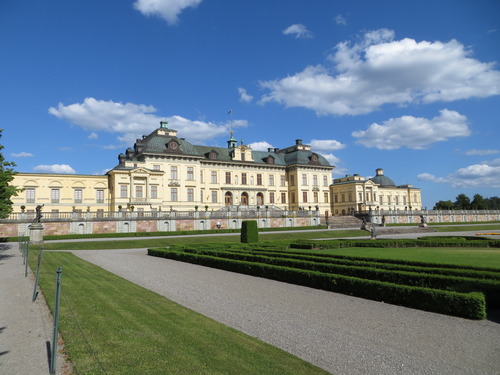 But the real attraction is their quaint little garden.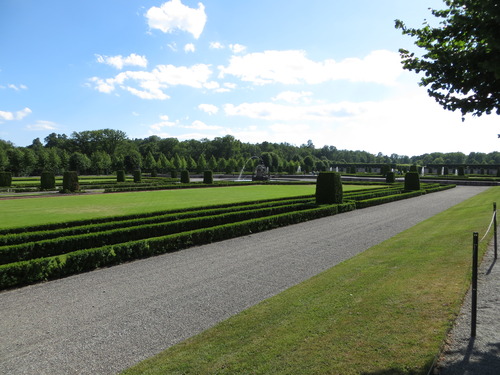 It has quaint little statues of quaint little men beating quaint little dragons with quaint little clubs.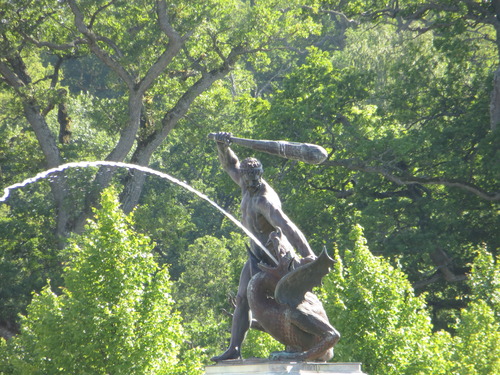 And a seagull.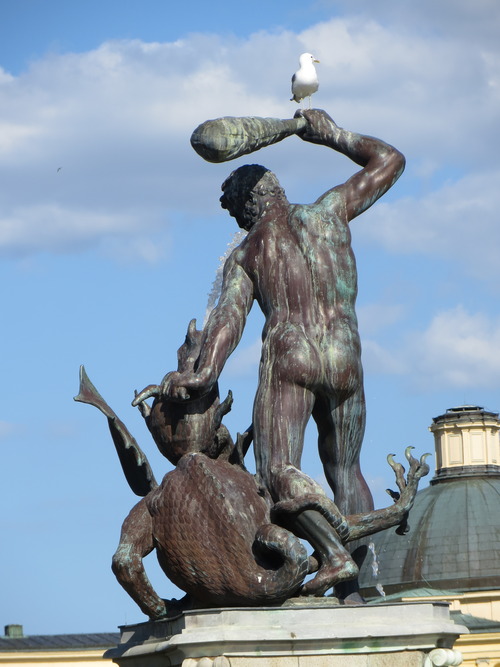 It's not so special.  You should see my apartment.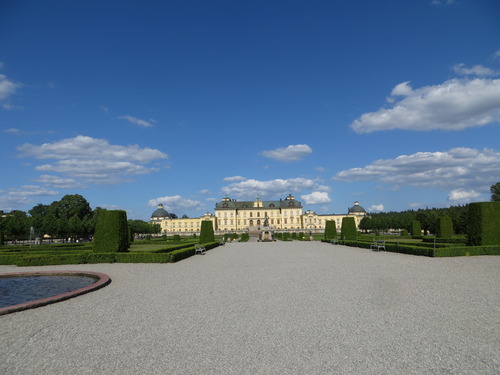 The parents sit on benches.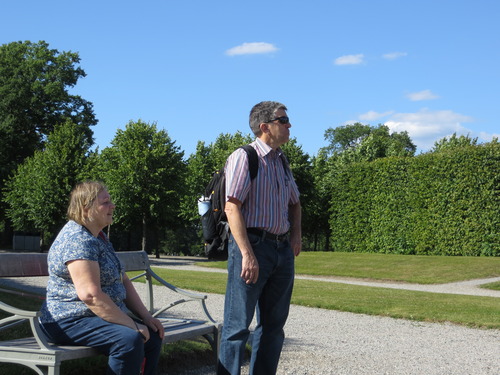 The parents sit on trees.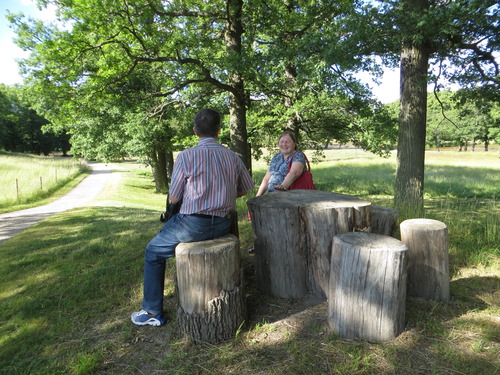 There is a moat where ducks munch on algae.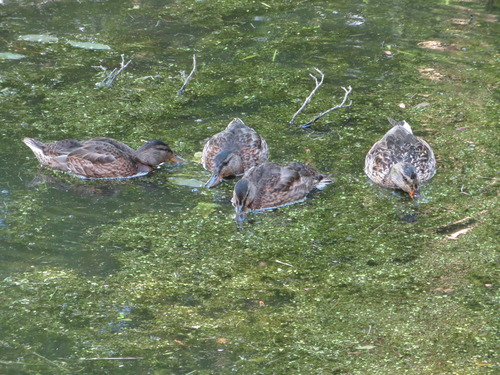 The moat (and ducks) protect the island where sighthounds run free.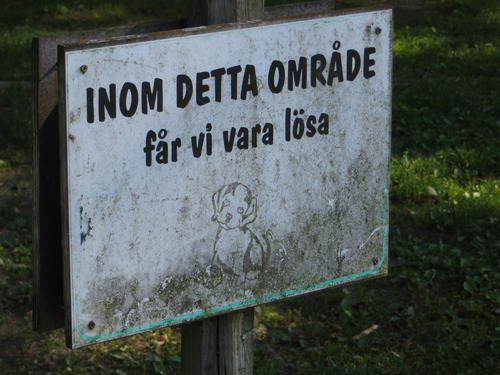 "Did you see these flowers!?"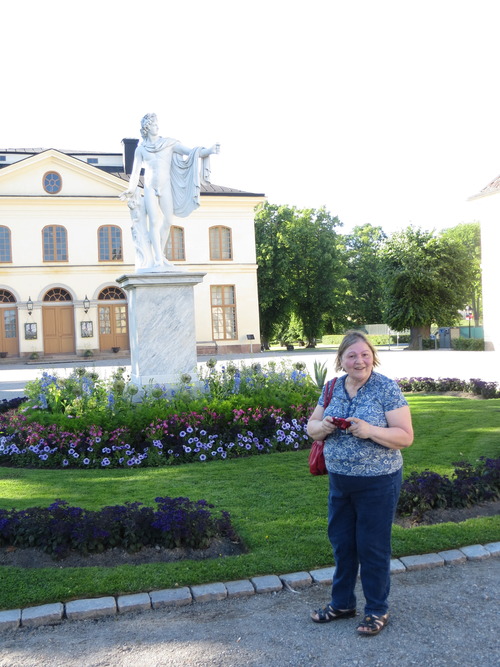 Eventually she notices there is also a statue.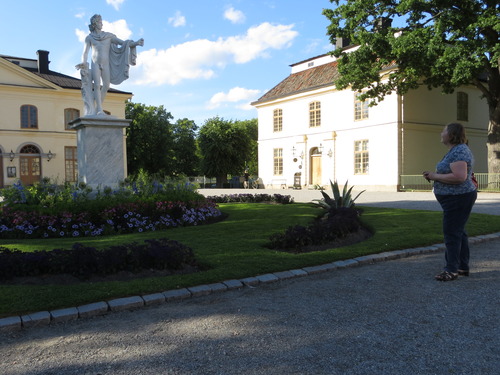 Outside the palace there is swans and there is baby swan.
On the left, dad complains about the Swedish heat.  On the right, guards in silly outfits stare at a cannon.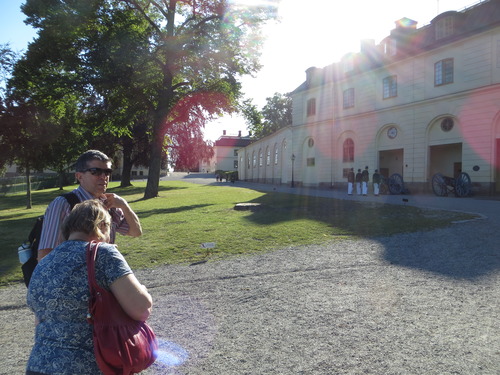 It is strangely hot this week.