I went to a bar with Freddie and Joakim.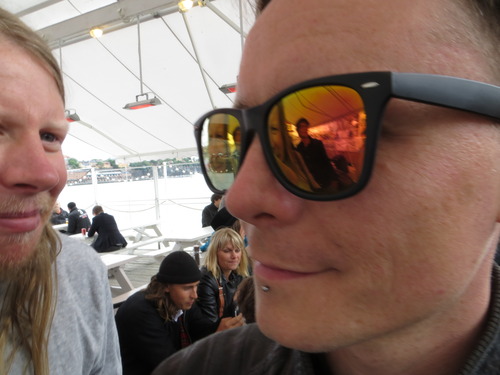 The bar has a nice view of Stockholm.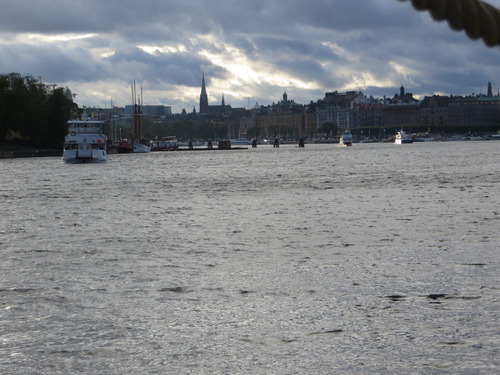 It also has: The Arcade Fire!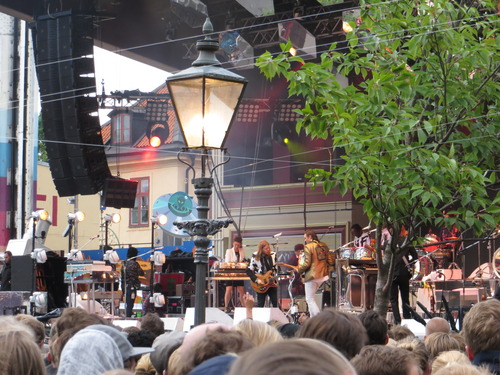 The best thing about the Arcade Fire is the crazy girl with the accordion.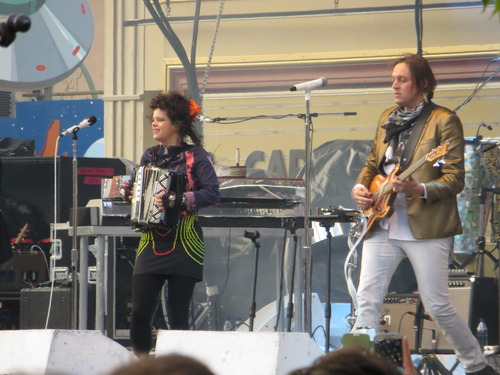 I should mention that this is actually in an amusement park.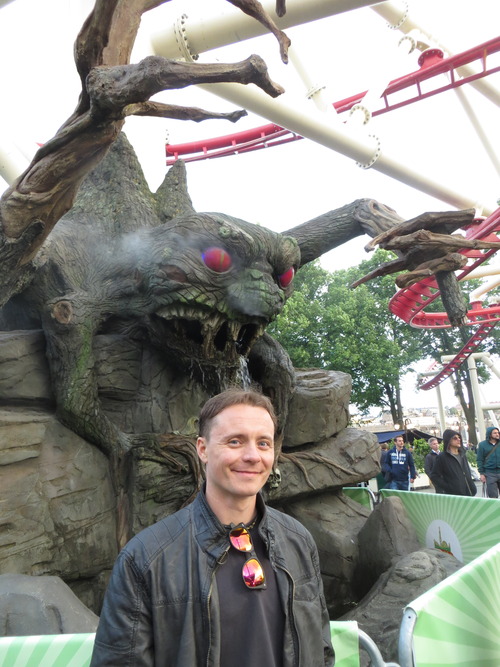 So the stage is under roller coasters.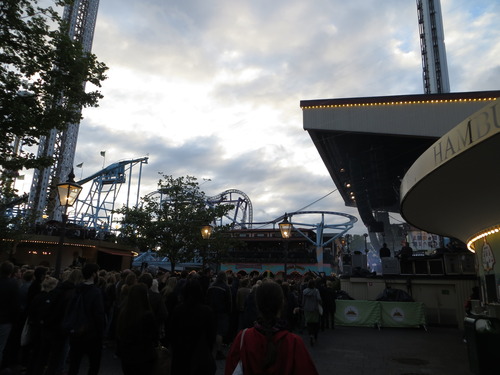 We stuck around for a few songs.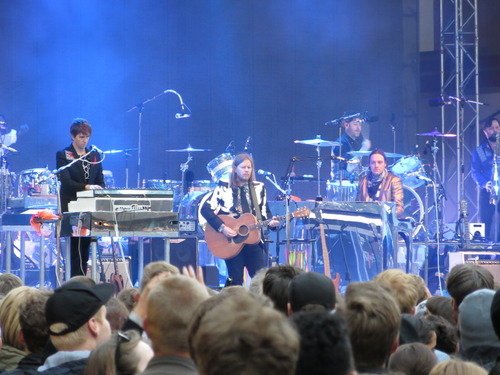 But we know a place where no cars go.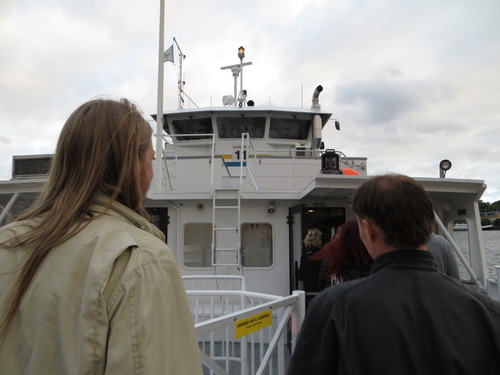 The ferry through the inner harbor.  Free with a bus pass!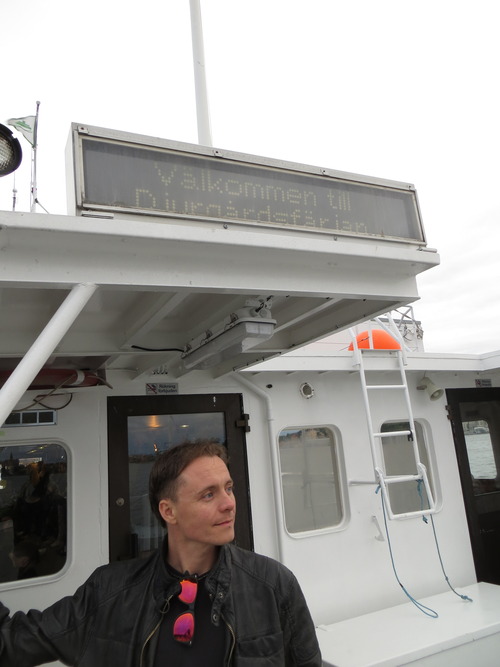 Roller coasters behind us, the haunting sounds of Arcade Fire still lingering in the air.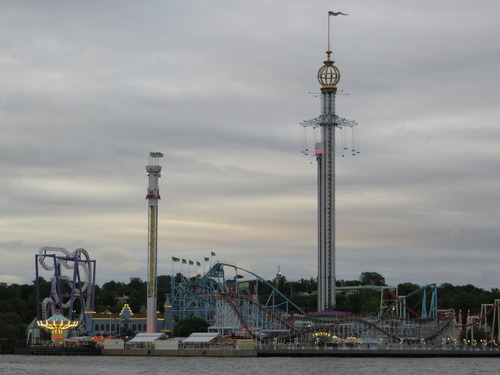 But ahead of us is the Spotify summer beach party!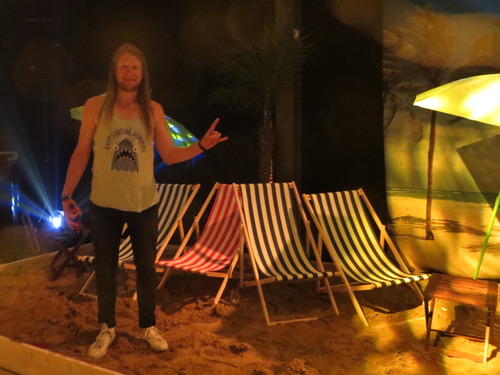 With free drinks.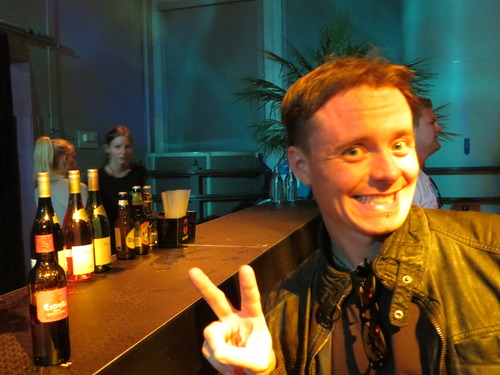 And free The Hives.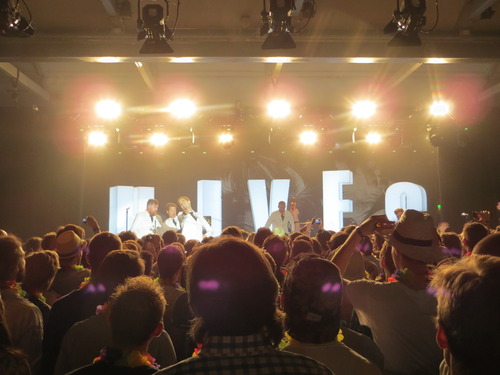 After the party, Freddie sees something he likes!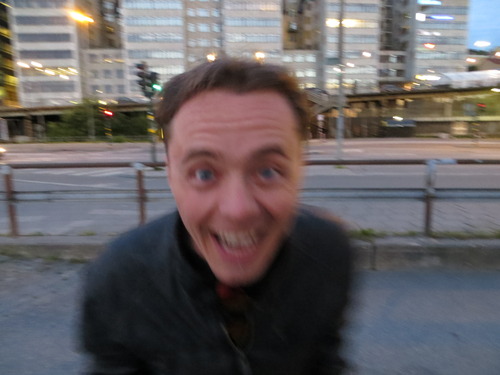 It's drag queen clowns.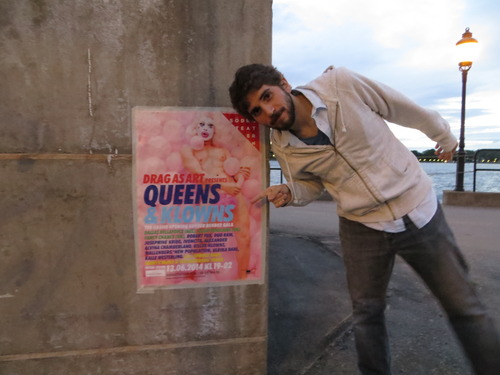 Gianni wants nothing to do with it.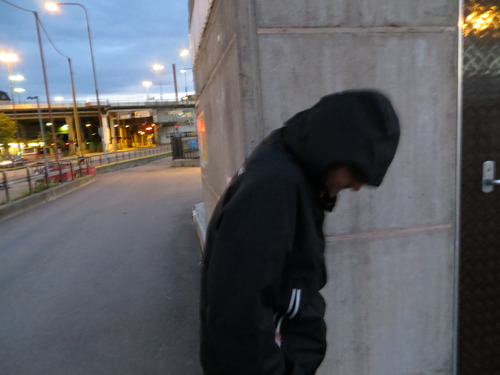 So we go to a secret abandoned warehouse after-party.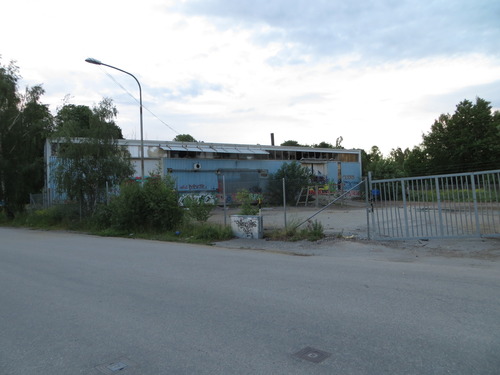 It's warehousey.