Sorry, Dolly!  No more bread!  Here are some geese: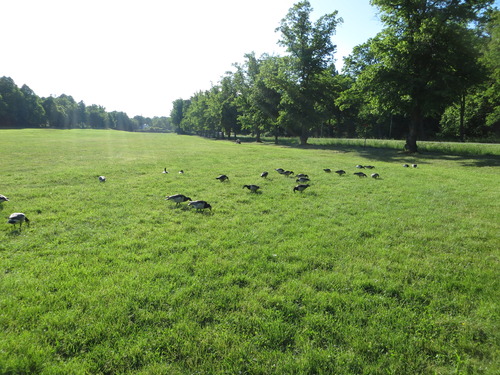 I was going to the Pixies concert with Freddie, but we decided to get ice cream instead.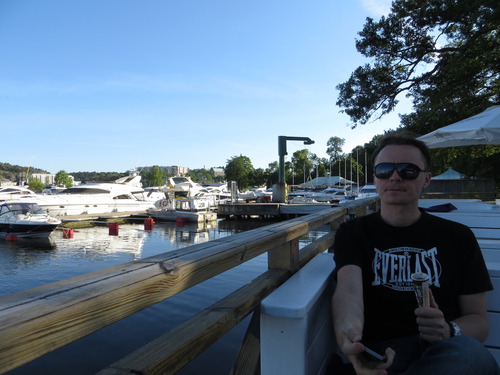 Ice cream is on the river that the Stockholm<–>Finland cruise boats travel.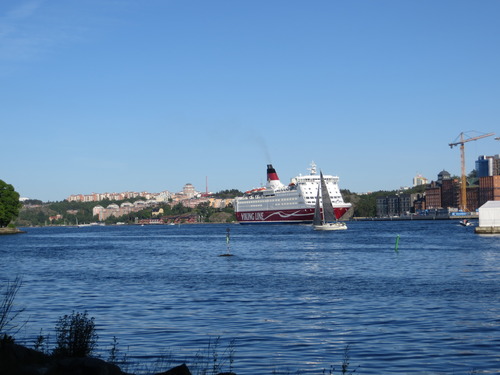 Magnificent tall ships also travel.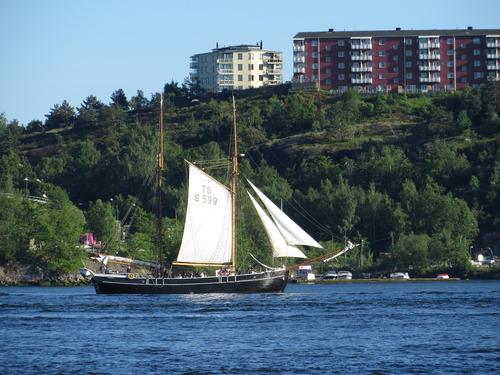 It was basically the first real summer day, so we walked around the park.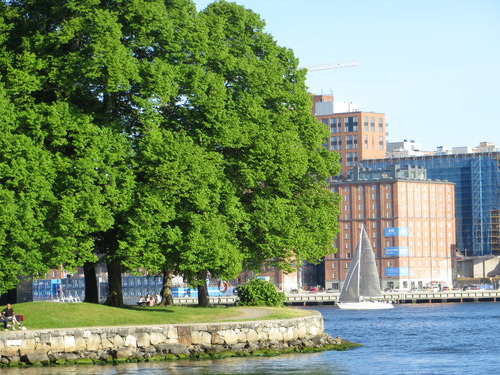 The park is on the Baltic Sea side of Stockholm.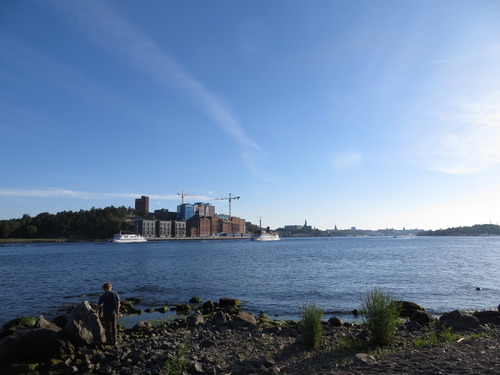 The park contains art.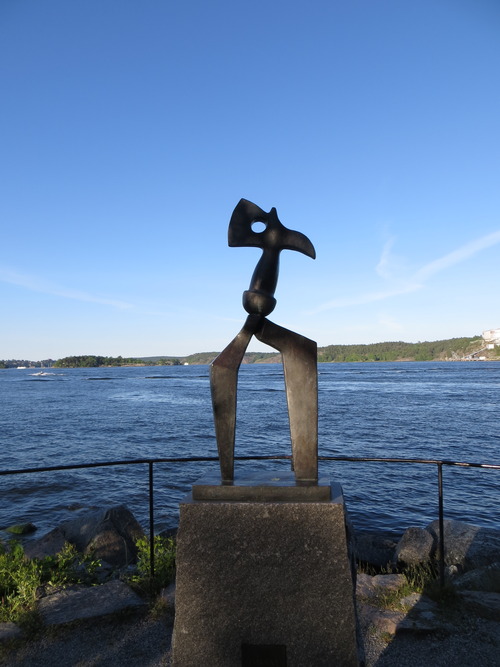 The other side of the park is a narrow channel for smaller boats.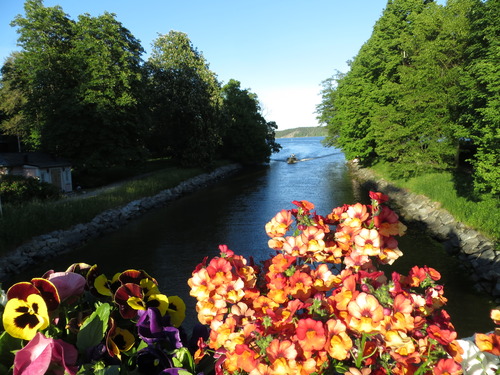 Anchoring is forbidden, and the ice is weak.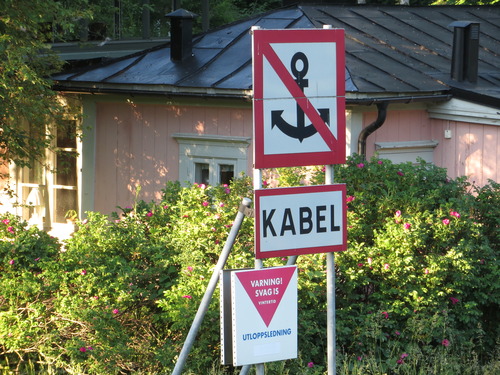 But herons are not forbidden.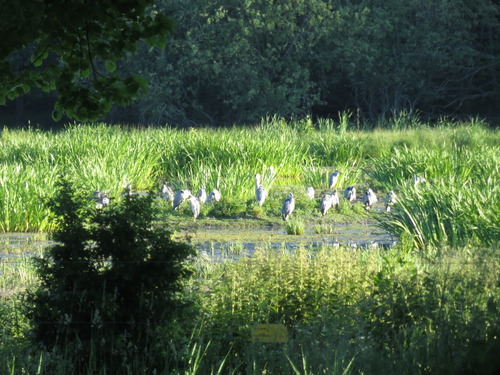 Nor are bulls!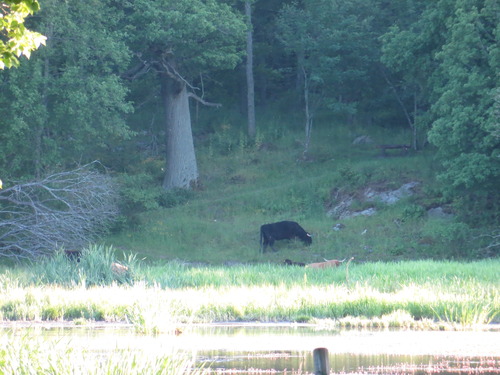 A film crew was filming a movie.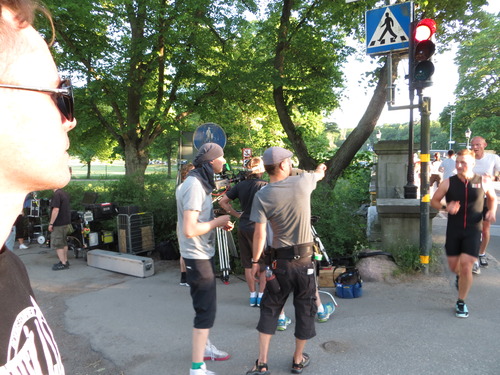 The movie involves a professorial man selling books on a bridge.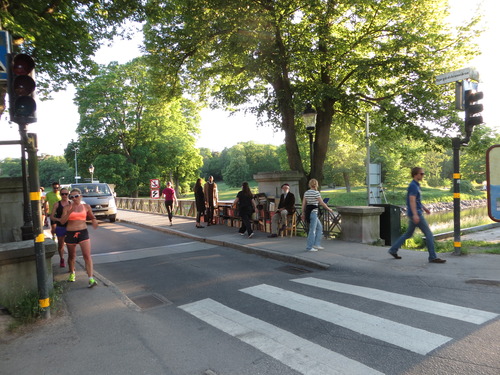 We walk and walk, until we find low-flying helicopter warnings.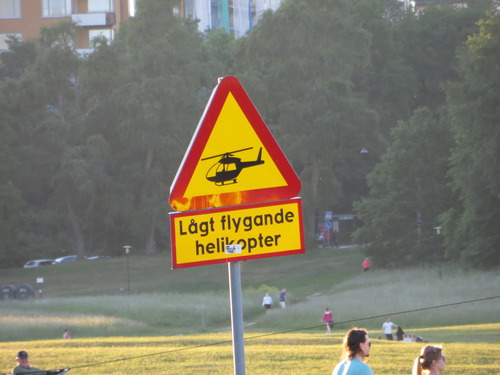 But these are the only low-flying things around: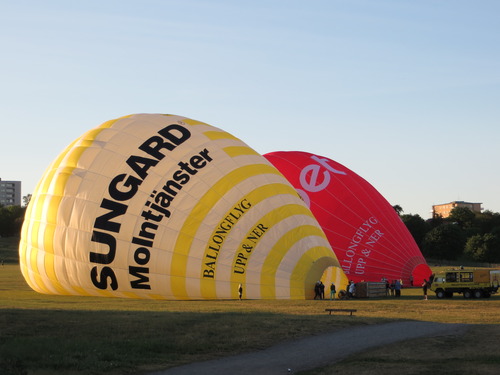 Flame on!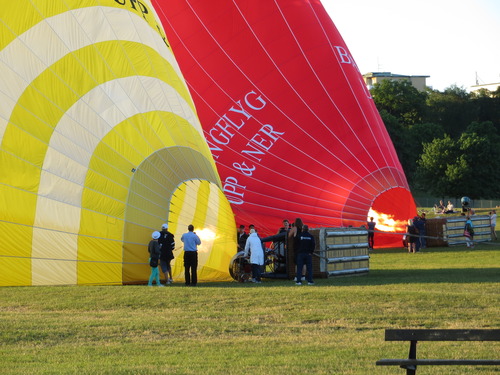 They tilt into place.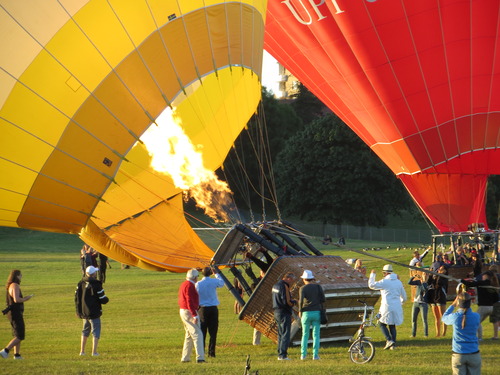 Wait.  A sighthound walks by.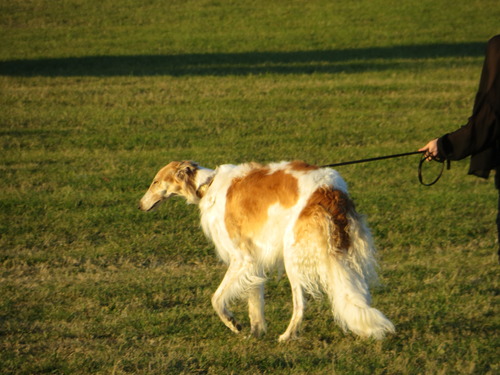 Ok, back to the balloons.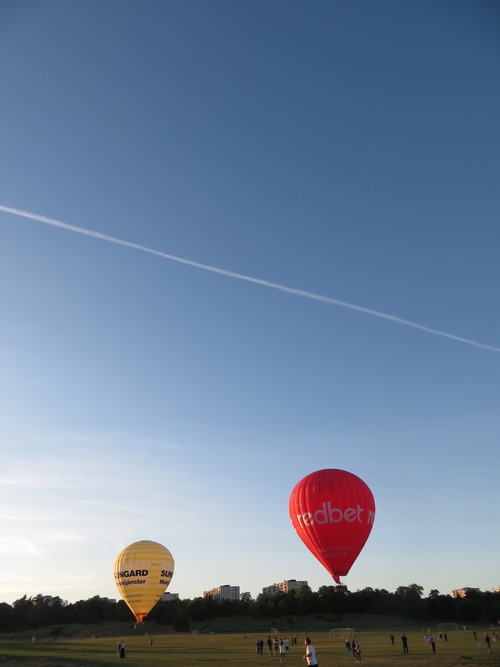 Sweden is nice.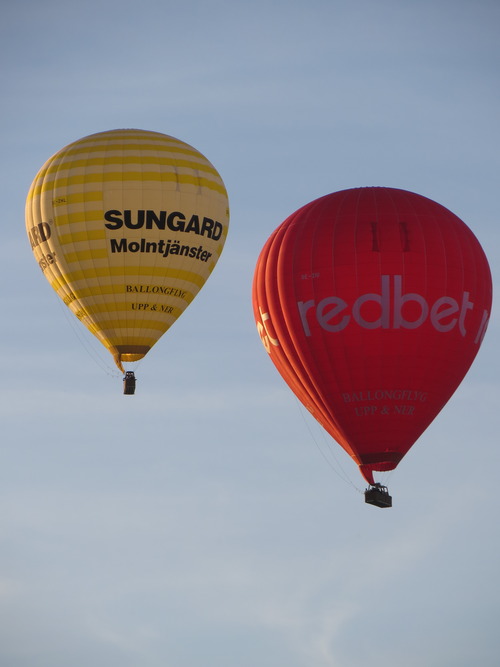 We walk home.