Oslo is no expedition.  In the morning, it's back to the airport.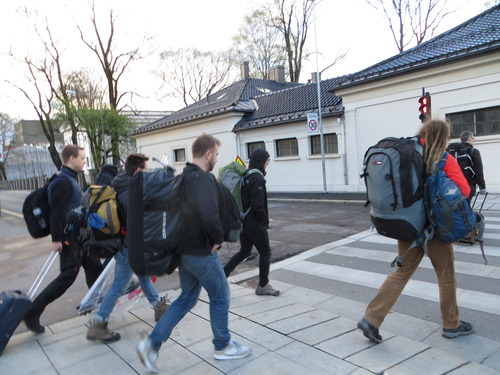 By train.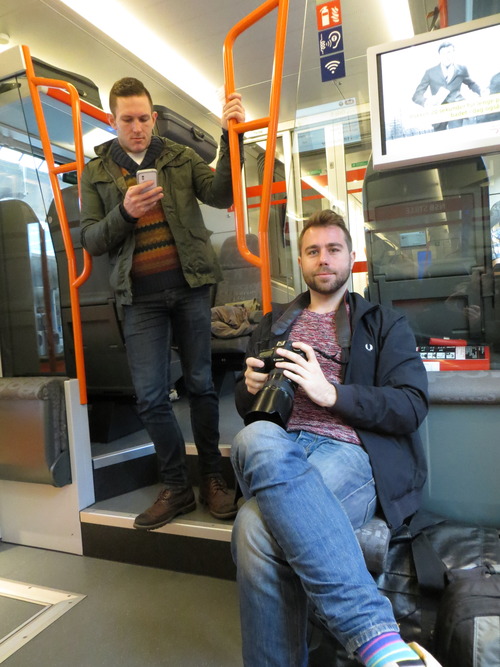 Now  it's looking like an expedition.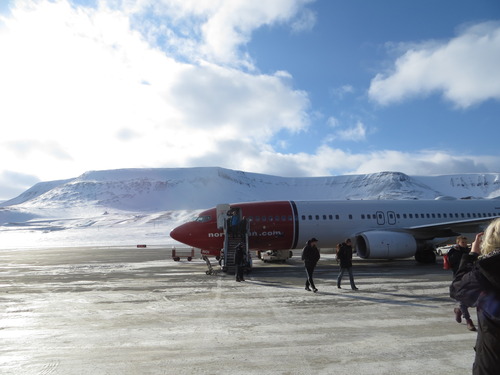 A land with more polar bears than citizens!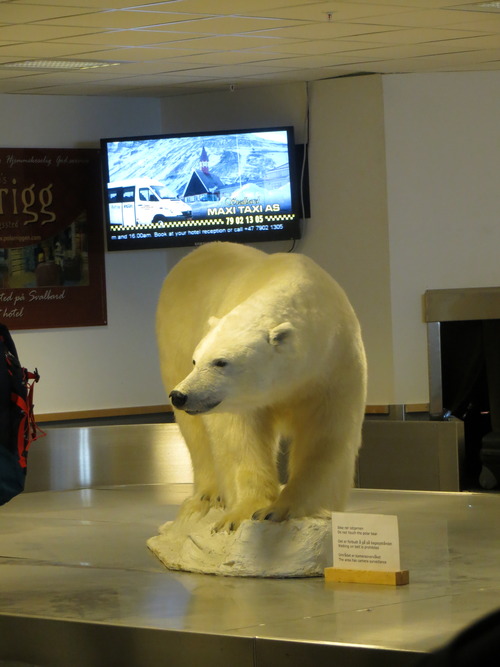 Welcome to Svalbard: far from everywhere.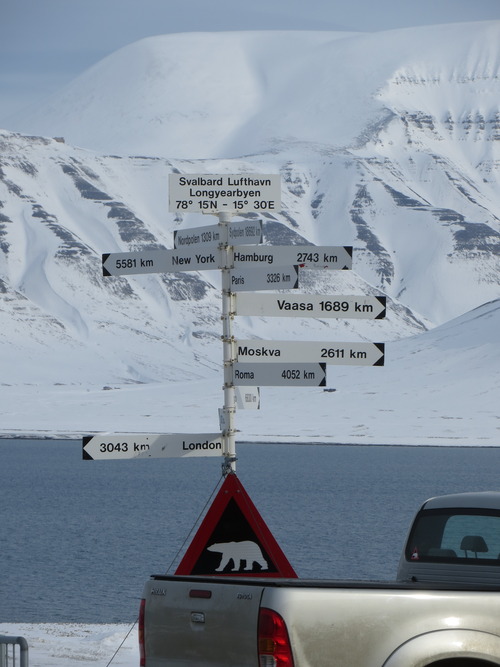 Bus from the airport to our splendid Italian tour company.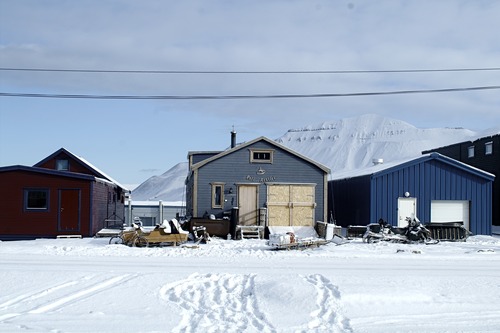 "Gear up, and leave your bags behind, we'll come back for them tomorrow."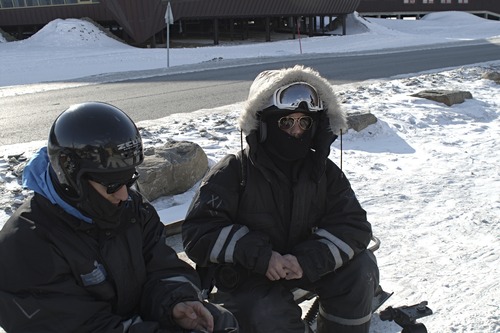 Tour guide introduces us to our transportation.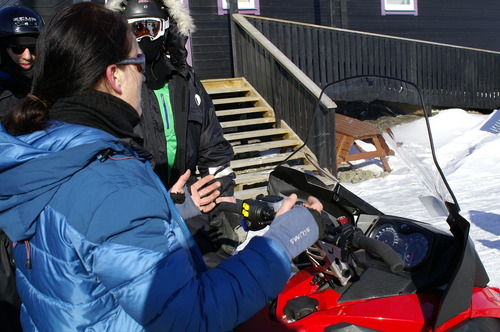 And we're off into the wintery paradise!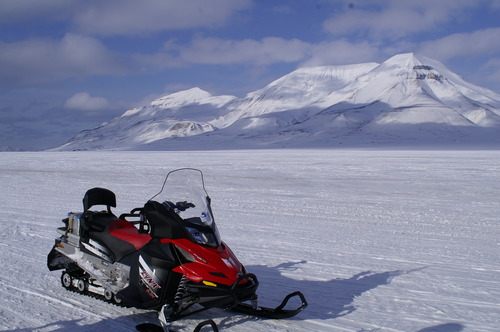 Onto the snow highway to the end of the world.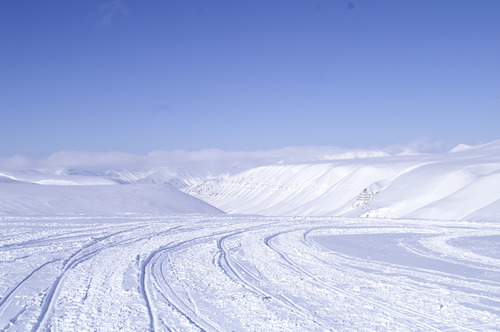 The whole place looks like this.  Seriously.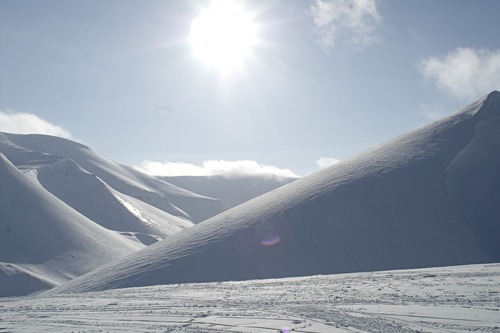 An early stop for lunch.  The guide shows us how to rehydrate our astronaut food.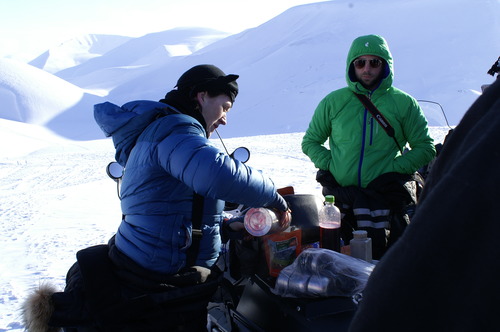 Mine is kebab!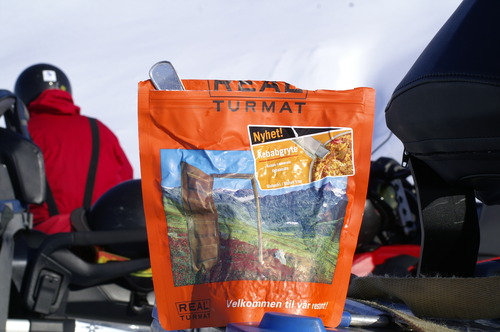 We're still near the town, so people still exist.  Here are some local punk teenagers doing local punk things.
Pontus surveys for photographic opportunities.  They are hard to find here.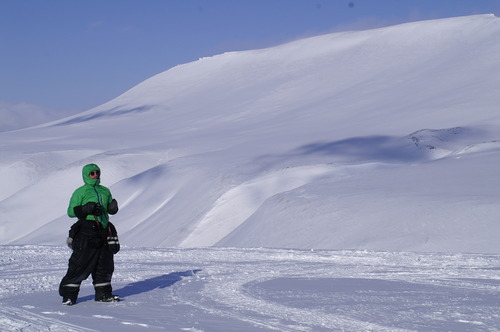 We drive on!  To new landscapes.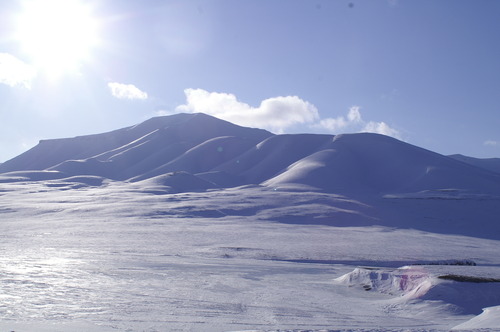 And our first wildlife encounter.  This is an emergency cabin for people caught in blizzards or polar bears.  Behind it are two wild reindeer.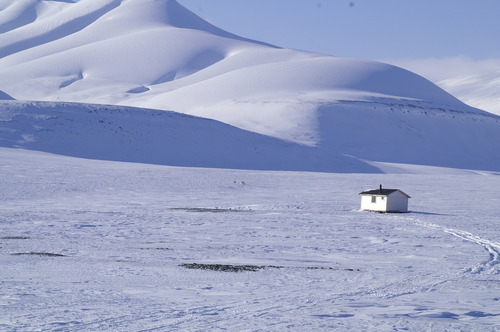 I'm an excellent wildlife photographer.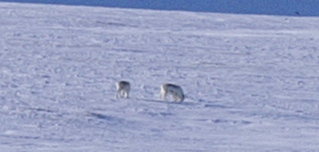 We've reached a frozen fjord, and the edge of humanity.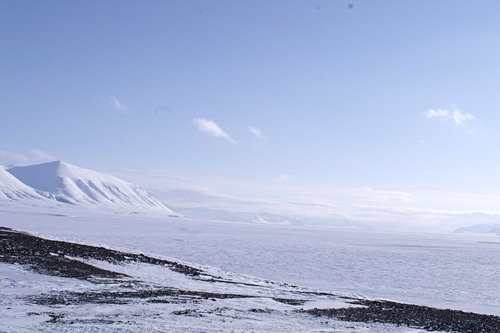 Proof.
A different group of expeditioners makes camp here.  These will be the last humans we see for a while.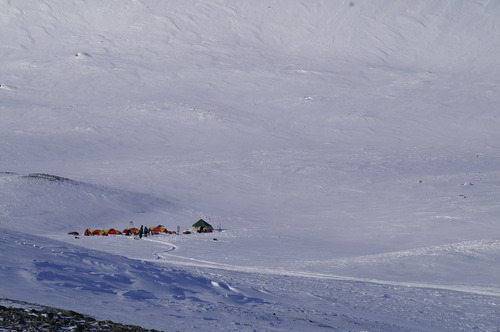 A large herd of reindeer approached their camp.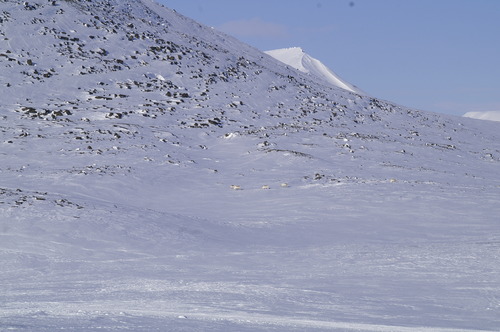 Maybe I should have brought a telephoto lens.

Time to move on.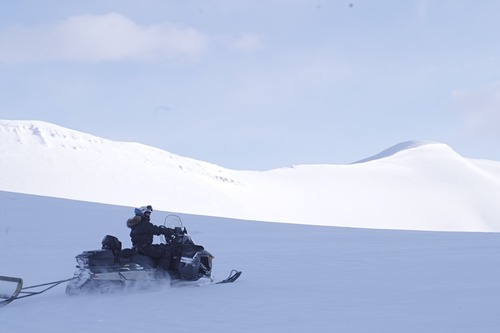 To the top of a glacier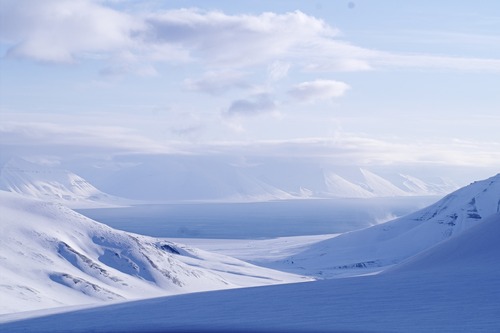 Where we relaxed a bit in the deep snow.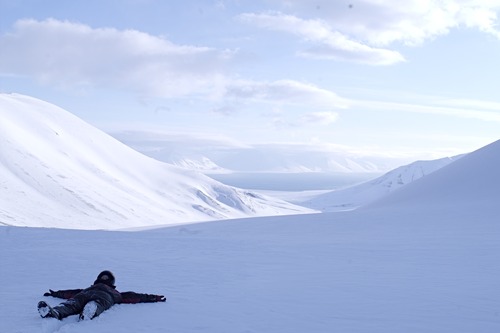 After 66km, a few hours of riding, we reach our home for the night.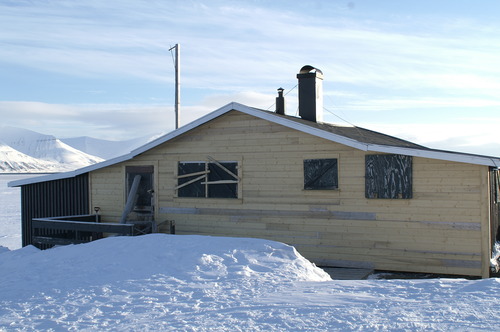 Our cabin lies at the base of a mountain range, on the shore of a frozen fjord.  There are two other cabins visible, both empty tonight.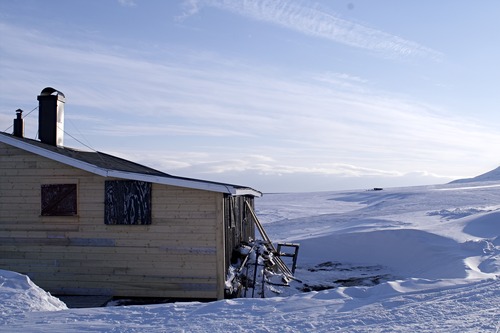 Not quite ready to stop yet, our guide let's us ride to the end of the fjord ice.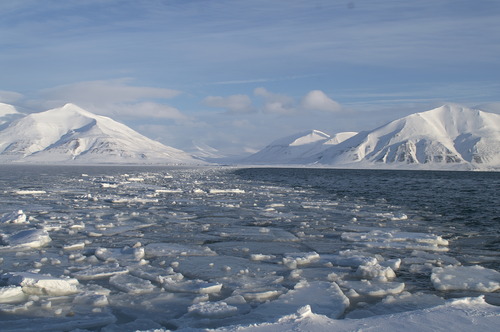 On one side: pancake ice, drifting slightly in the waves.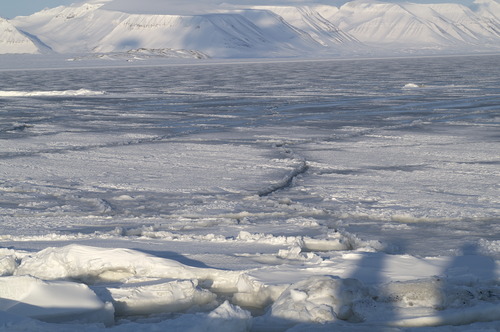 And the other side: the open water.  Whales.  Probably.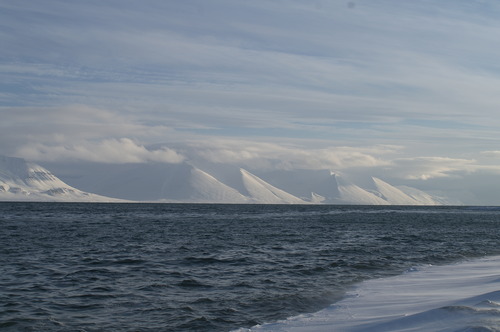 We play on the mountain of giant ice sheets.  Guide explains: "the wind blew them here."  This does not make sense.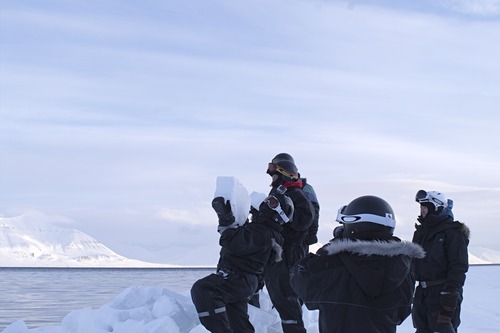 Wind did not "blow" these.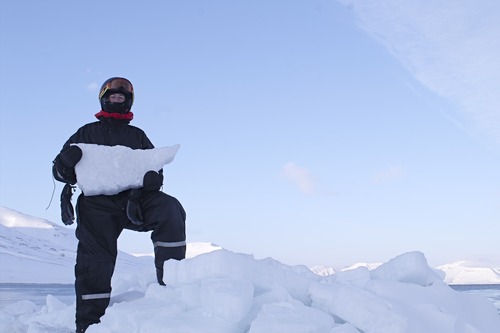 José begins constructing an emergency shelter.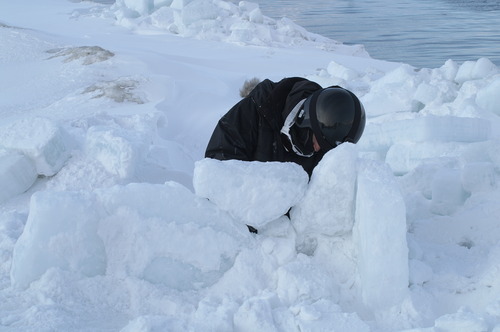 We spot more wildlife.  Look, a relative of the puffin!  It's the black dot.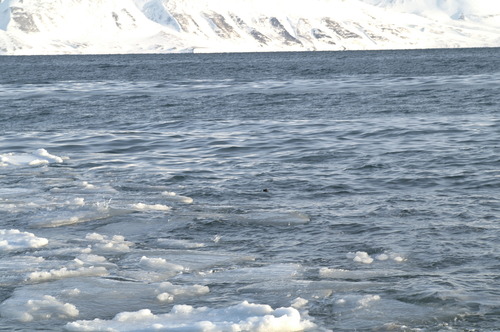 Look, a seal!  It's the black line.  National Geographic should hire me.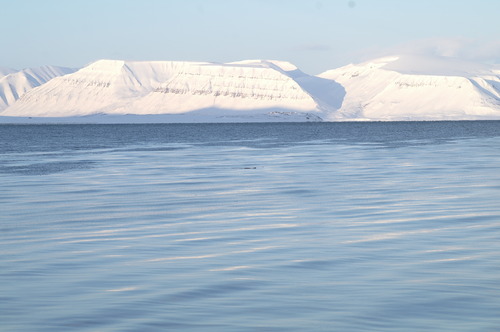 Back to the cabin, where the guide removes the anti-bear logs, the anti-bear boards, the anti-bear nails, the anti-bear razor wire.  "I stopped counting after the 20th break-in."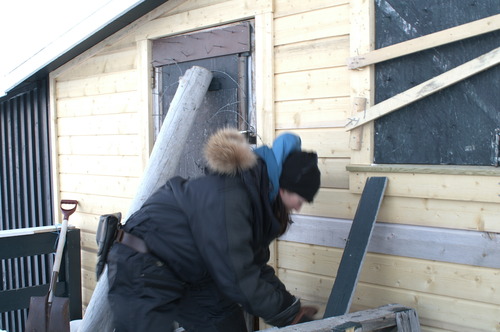 The bathroom is outside.  It is a stick.  "If you are attacked by a bear while using the pee stick, please make a lot of noise, jump on a snow mobile, and drive away if it comes towards you.  Always look for bears  before approaching the pee stick."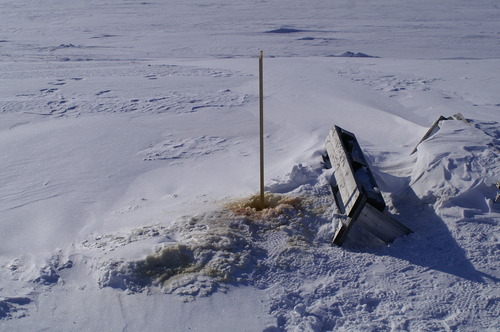 The cabin is dark, blurry, and cold.  We eat pasta.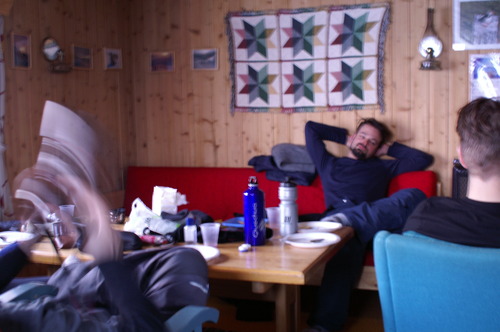 The cabin has an acceptable view.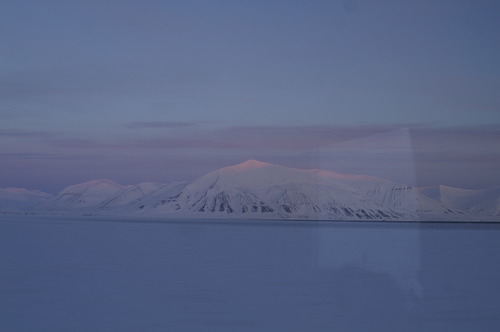 The sun does not go down tonight.