Day 2.  Saturday.
A mild winter morning.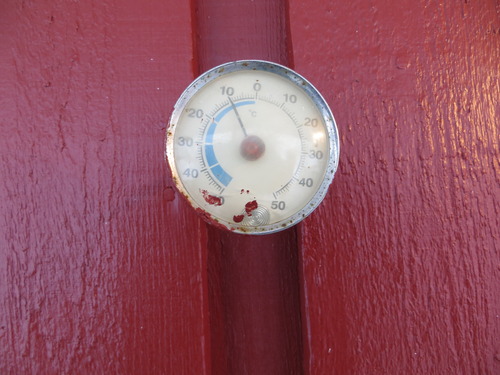 And our first daytime view from our cabin door.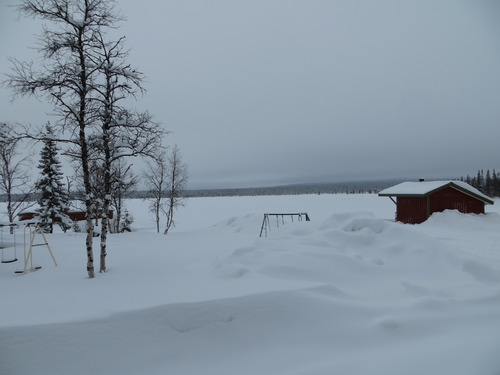 Not looking too bad, despite a notable lack of sleep.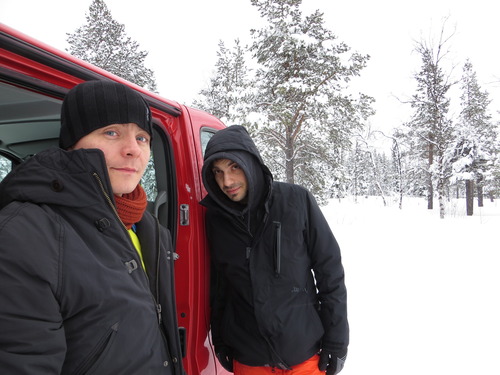 Into the van!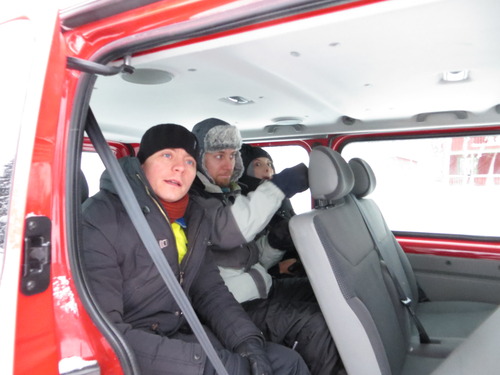 No photo of the van almost hitting a reindeer.
The van takes us into the forest.  There are dogs here.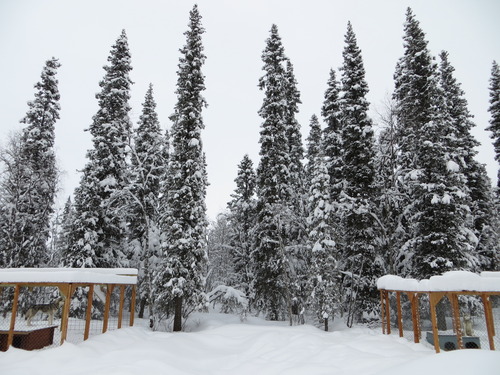 Dogs with ropes, and harnesses.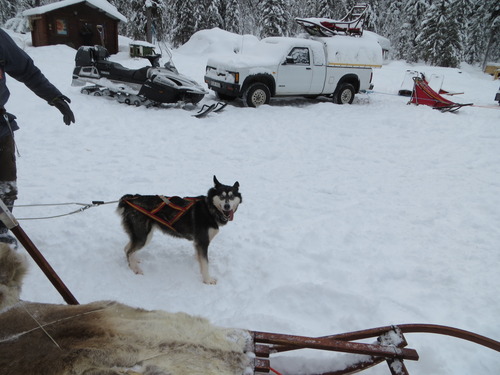 Many dogs with ropes and harnesses.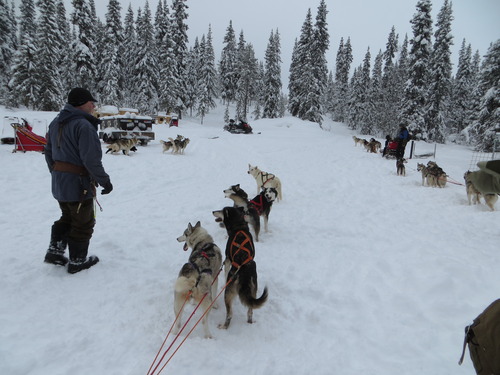 And sleds.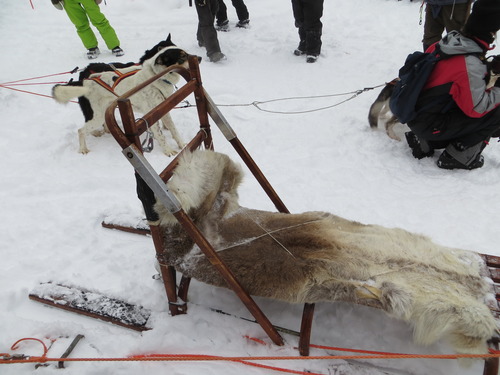 Mush!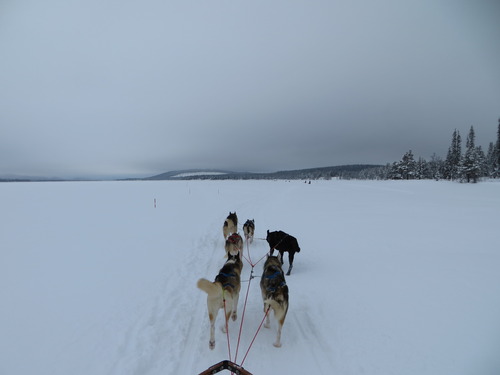 Into the great white nothingness.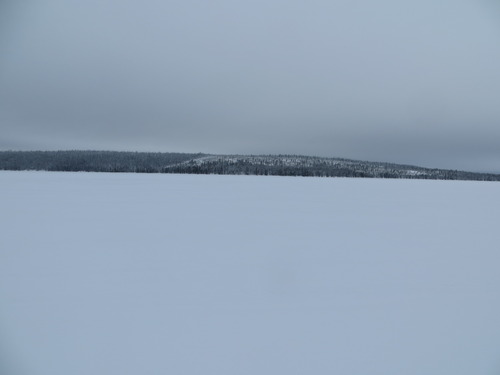 Don't fall off, or you'll be left behind.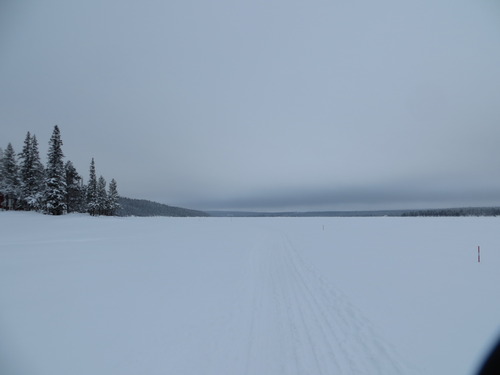 Guiding a parade of wild dogs through the wilderness requires a large team of professionally trained drivers.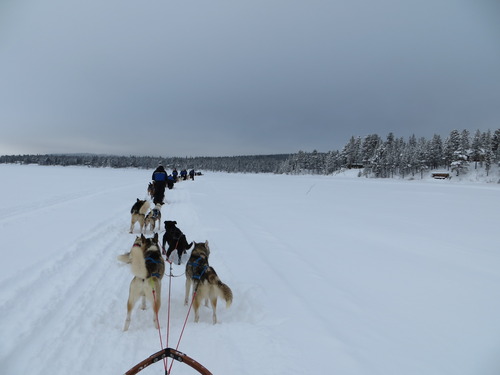 My sled's professional driver: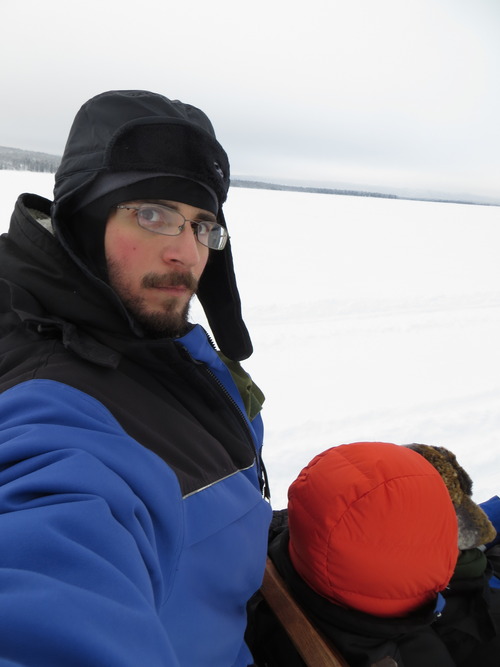 And my view for the next hour: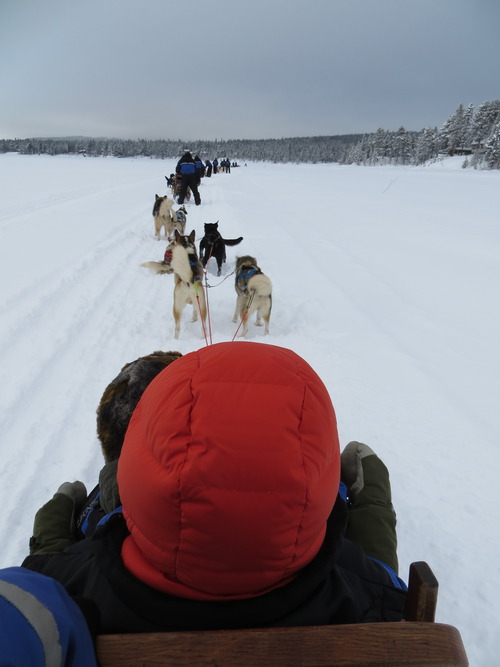 Eventually we reached a cabin, where dogs can rest and people can eat.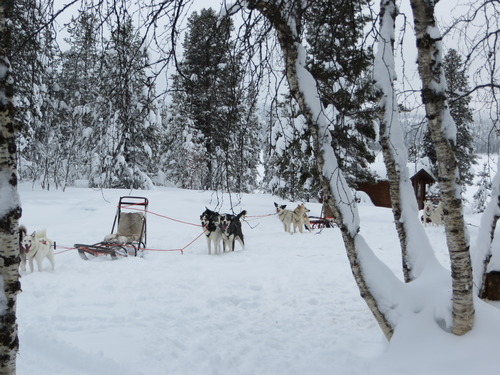 The dogs are vicious work animals, and don't like people at all.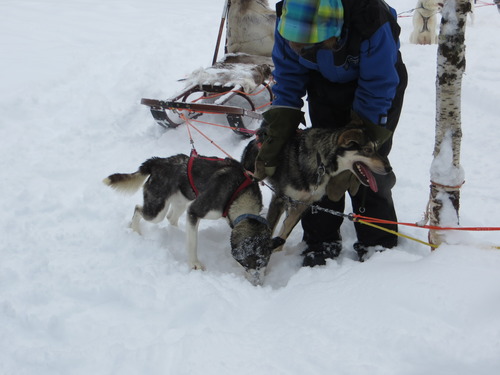 For longer trips, the dogs have homes here.  But not today.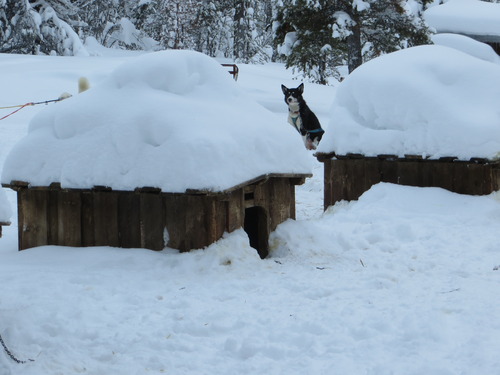 The dogs wait patiently while we enjoy delicious mushroom soup.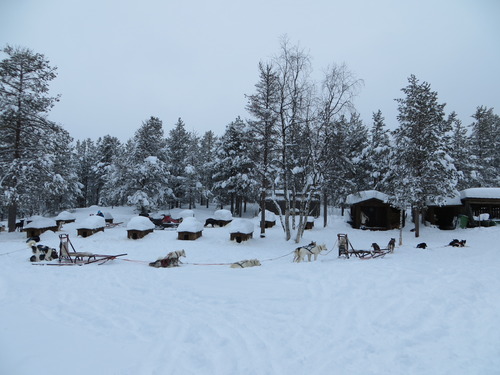 And then we're back on the trail.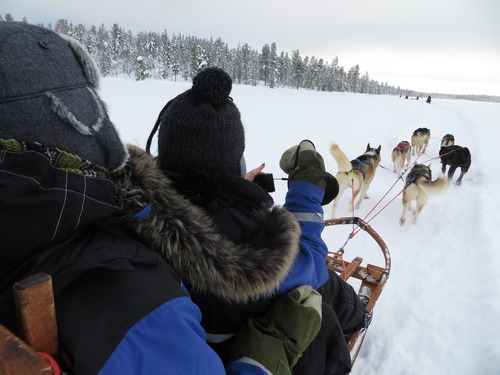 With Alessandro at the reigns.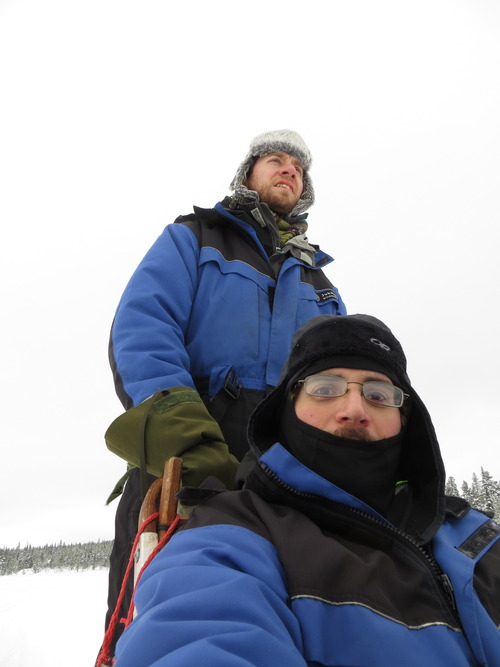 Through the woods!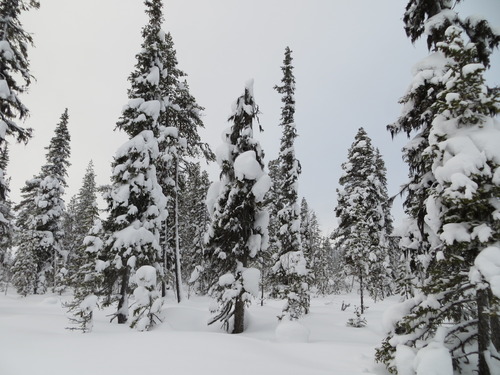 The never-ending woods!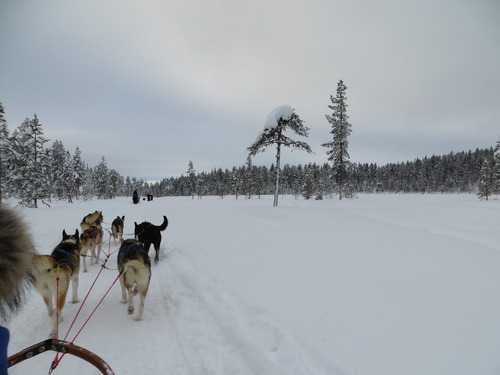 Then back out into the tranquil nothingness.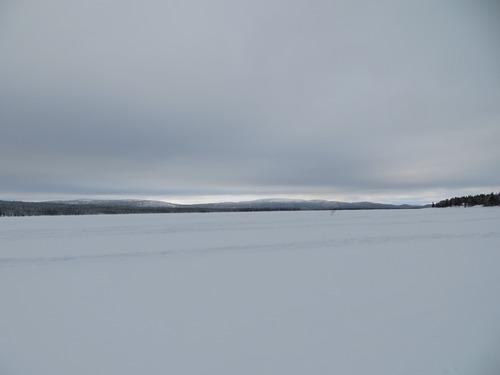 The vast, vast nothingness.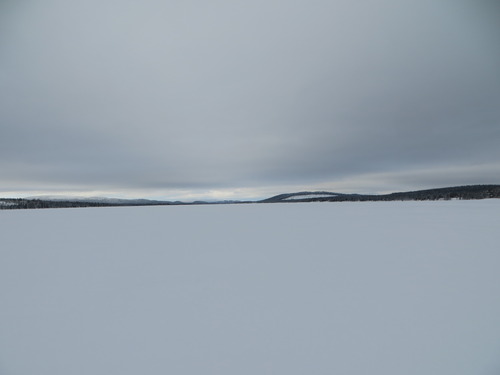 We finally arrive back in the cabin after half a day on the sleds.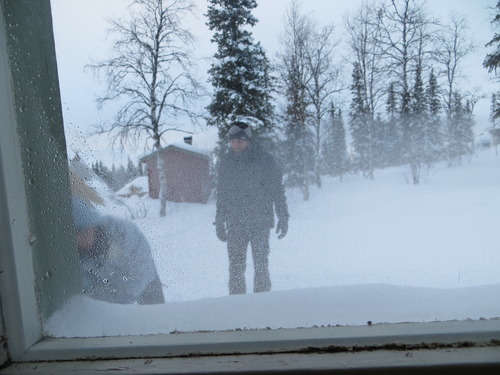 Freddie and I relax on the swings.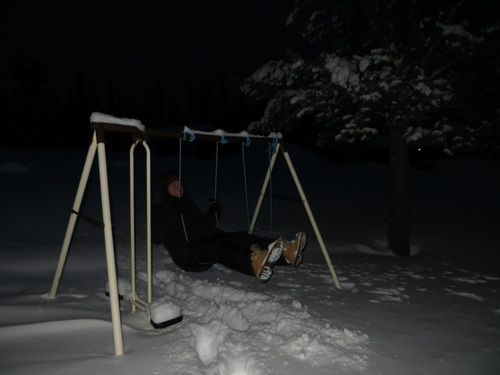 And then, under cover of darkness, we wander out onto a frozen lake.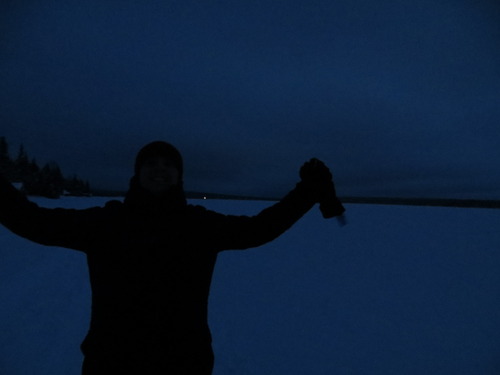 For typical frozen lake activities.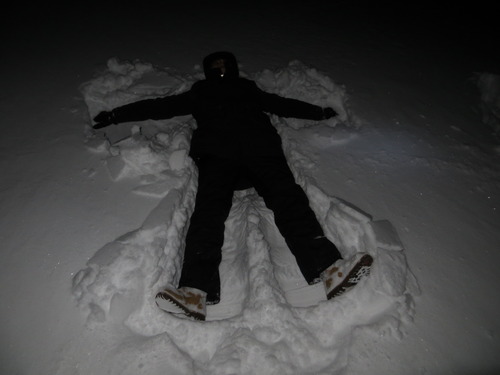 And general tomfoolery.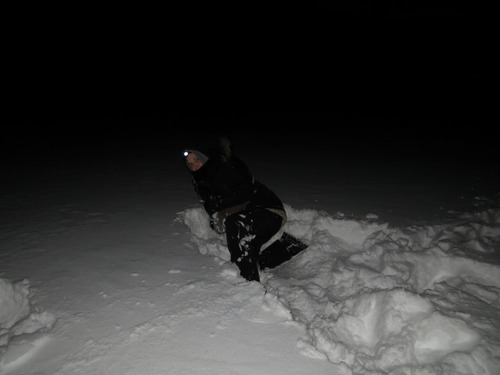 The full darkness sets in.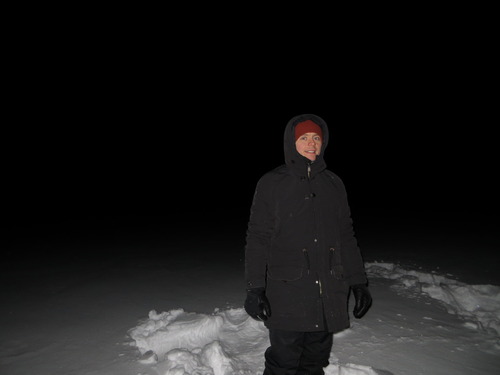 So we head back to warm up in the cabin.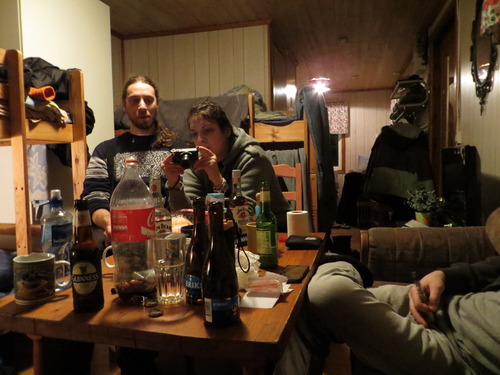 Valé vapes.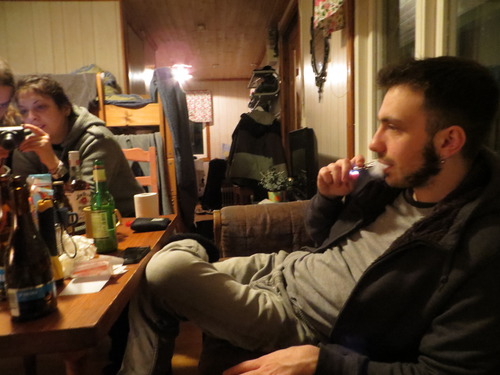 And Freddie goes  Full Swede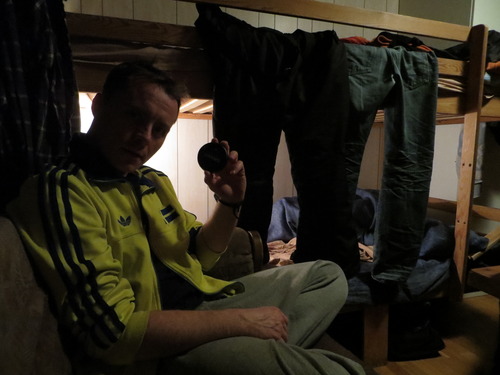 And then, again, the camera does not join us in the sauna.