Day 1.  Friday.
I landed in an airport somewhere north of the arctic circle.  The parking situation was unusual.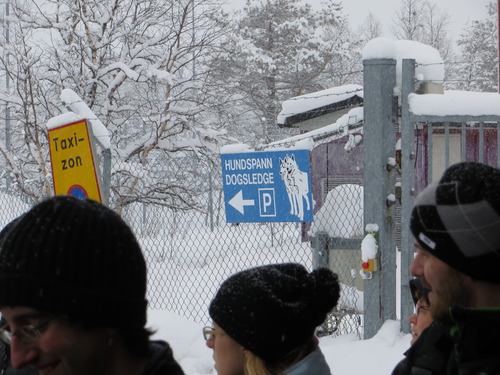 The bus transported me to the town center.  Just your average town.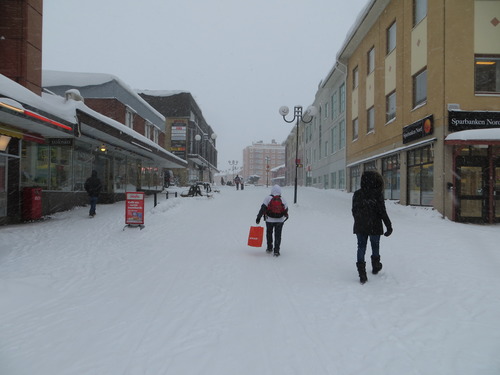 I was joined by Italians.  They were pleased to be back in their native weather.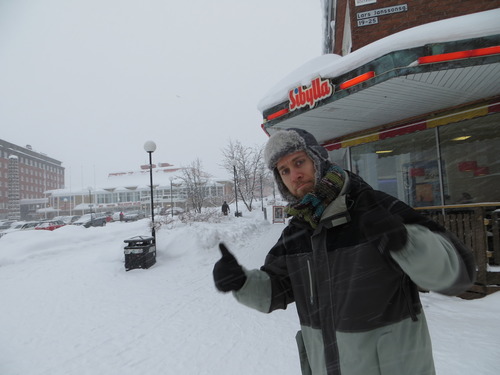 And so, we took our first stop for the traditional food of the native Lapplander: pizza.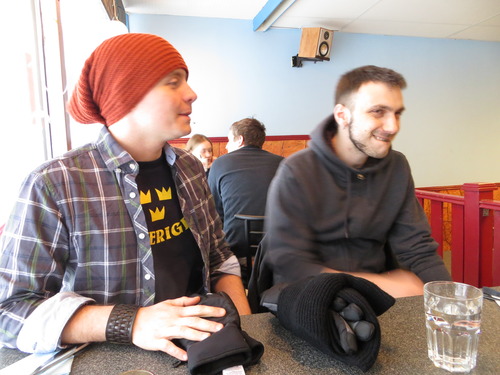 After pizza, we bought a weekend's worth of groceries.  It was toppen .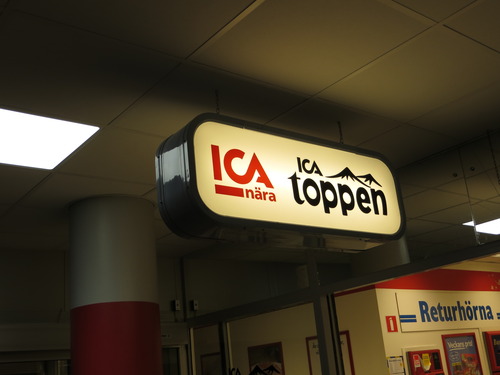 Then we waited for the bus.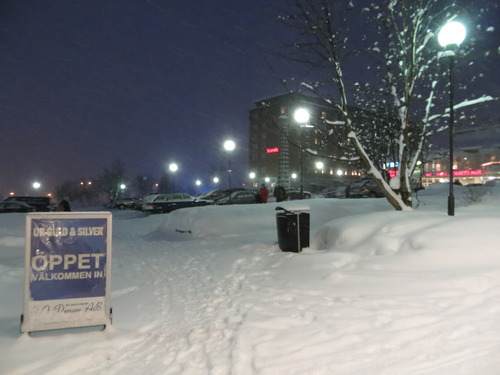 … and waited for the bus.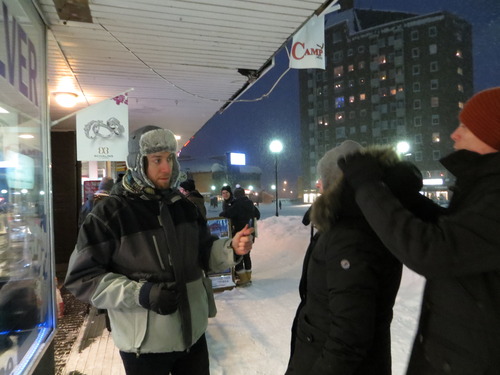 … and waited for the bus.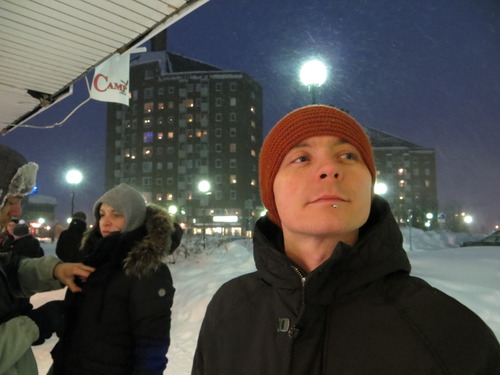 Finally, it arrived.  And we had our first glimpse of "the northern lights."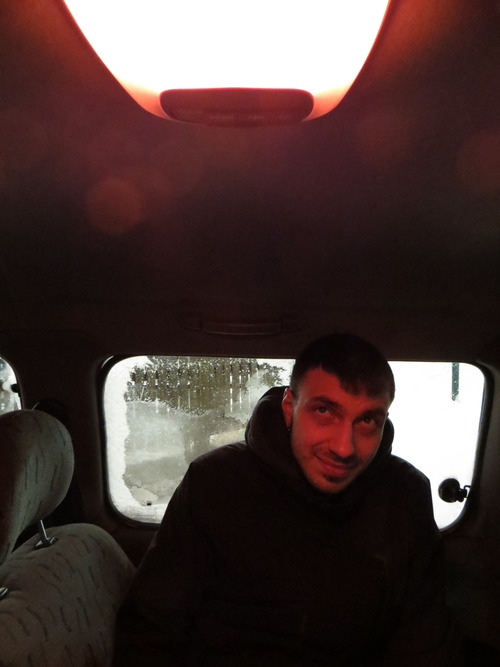 The bus took us to our cabin, and Freddie wasted no time in raising our flag.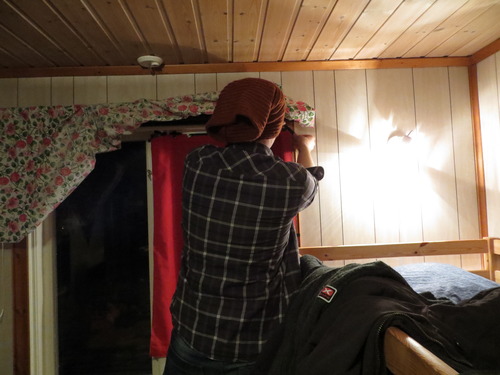 The flag of The People's Republic of Cabin 5.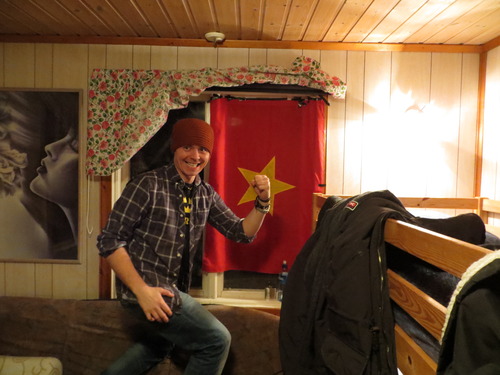 Then off to a group event with our fellow travellers.  For burgers!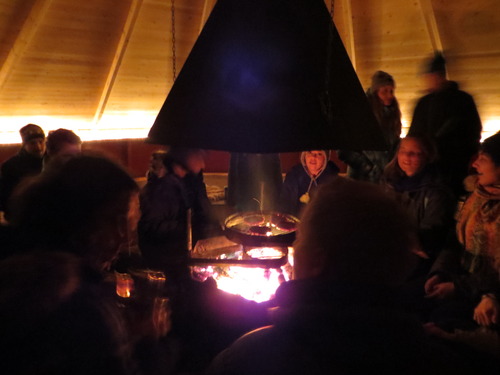 The burgers were a failure.  Hungry, cold, and cut off from the civilized world, we headed back to The People's Republic for emergency sustenance.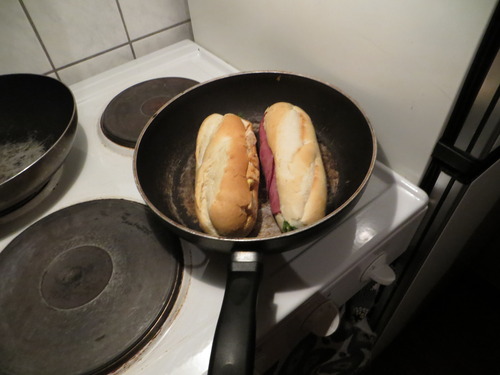 One person in our group has a problem.  His problem is that he does not eat meat.  There was alternative sustenance for him.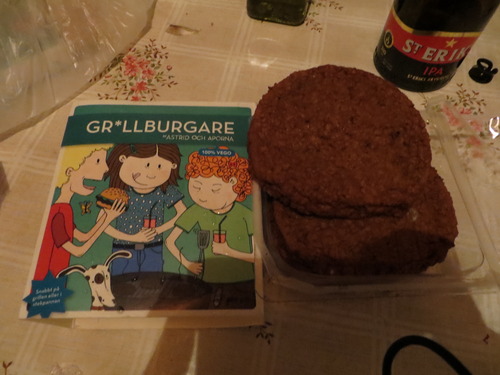 Freddie chiseled some fresh icicles for a little round of dinner whiskey.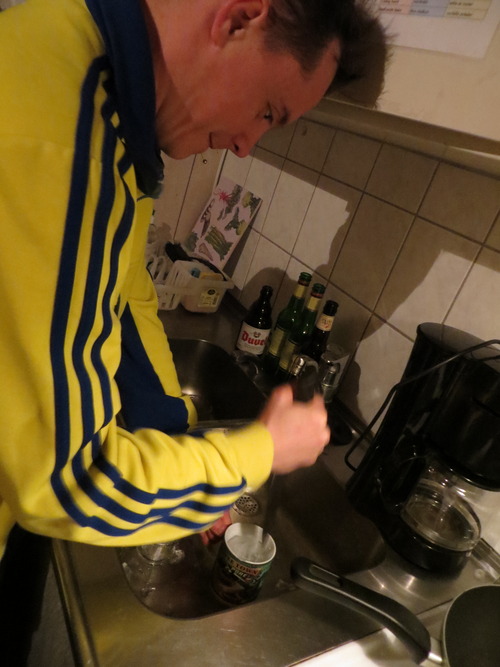 And we compared outfits.  Freddie went for national pride :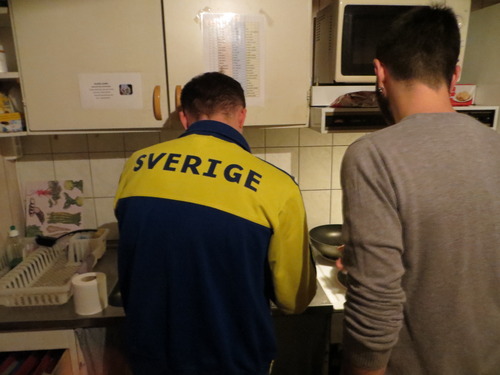 Alessandro prefers the lumberjack  (and dance):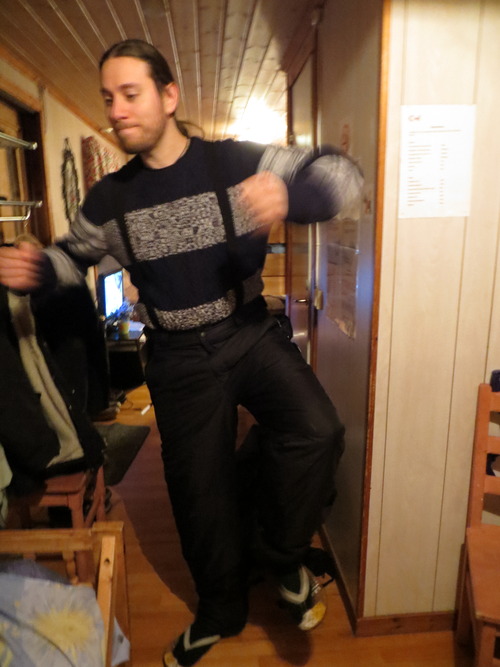 I embraced the arctic ninja :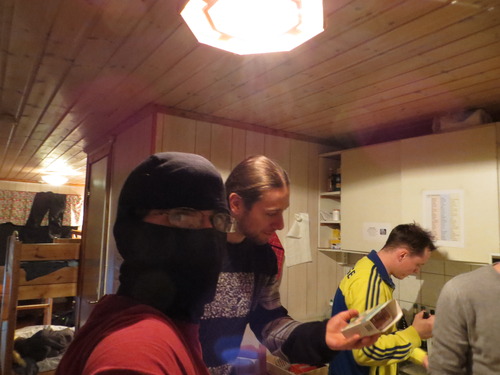 Valerio and Daniela stuck with  normal :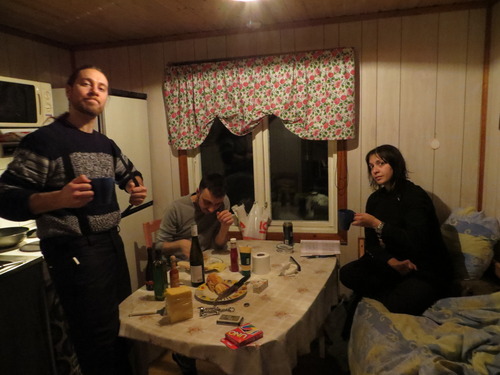 A few more refugees from the Failed State of BBQ joined us for drinks and games.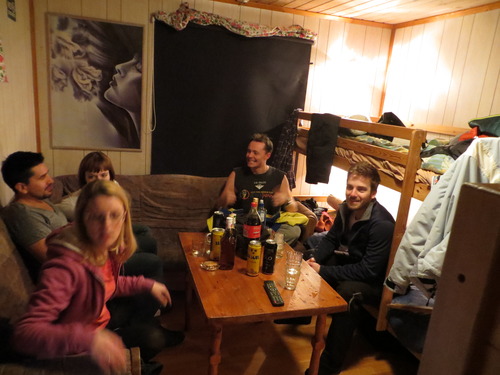 After this, the camera was left at a safe distance while the festivities moved on to:
1) Starting large fires
2) Sweltering in saunas
3) Swimming in a frozen lake