Älvdalen – Chapter 5 – Vattenfall
The church of Ore, in Furudal.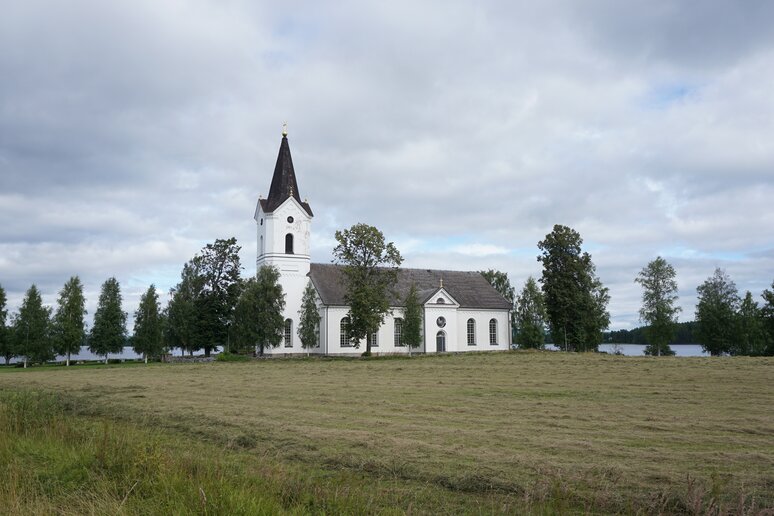 By volume, it is mostly cemetery.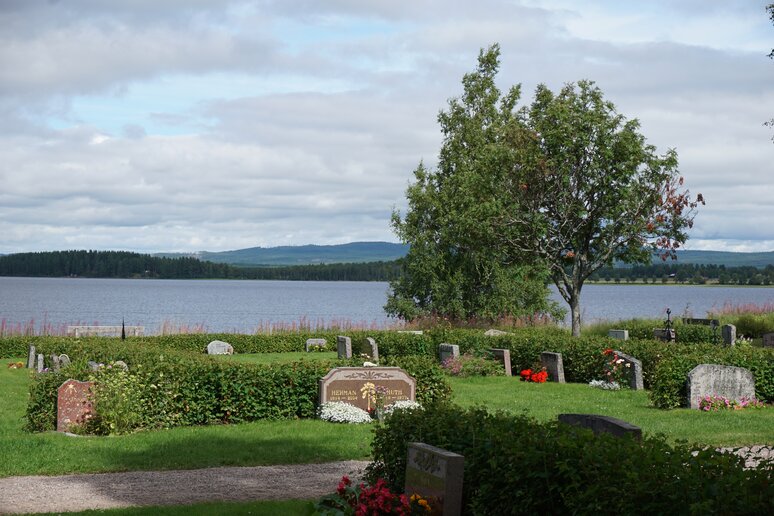 Dating back to when Swedes took Latin names.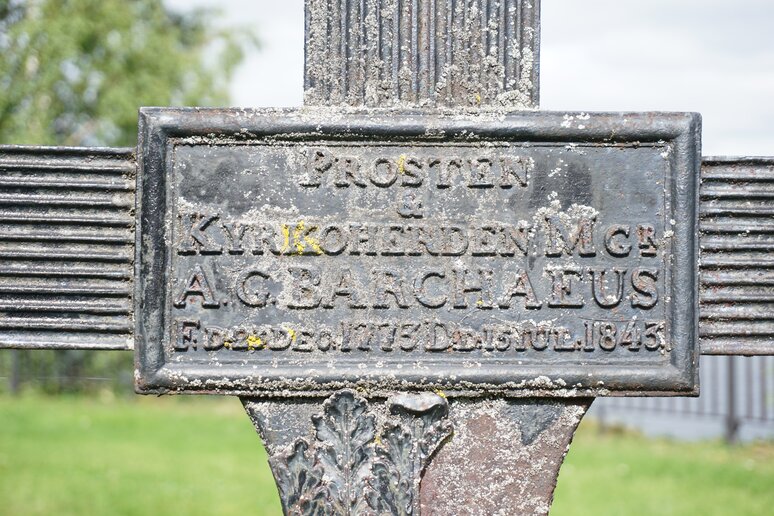 Isabelle's relatives rest here.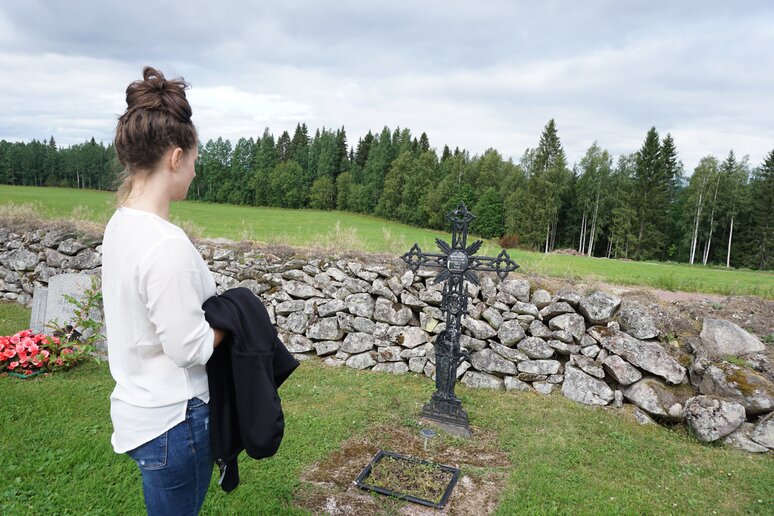 Halmar and Enny Forslund.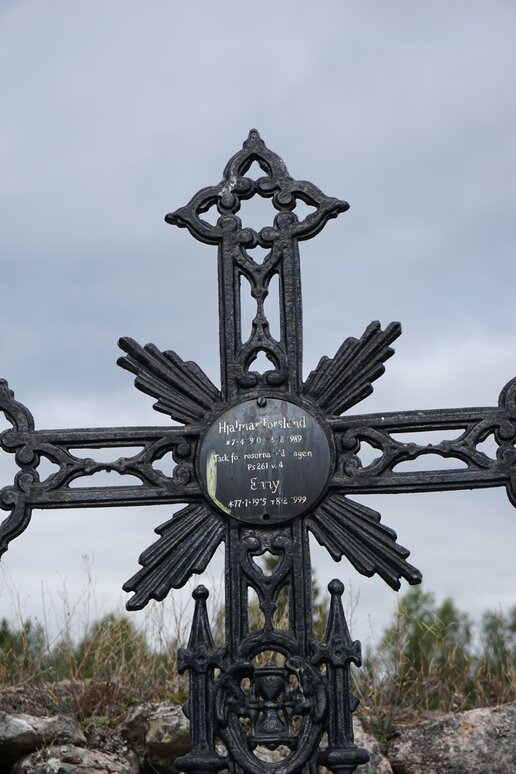 Inside, a little museum to the construction of the church.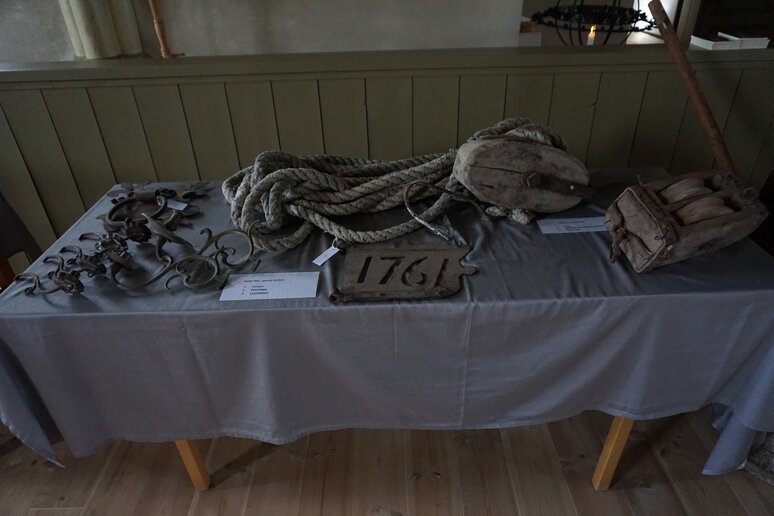 Some saved boards from its original construction.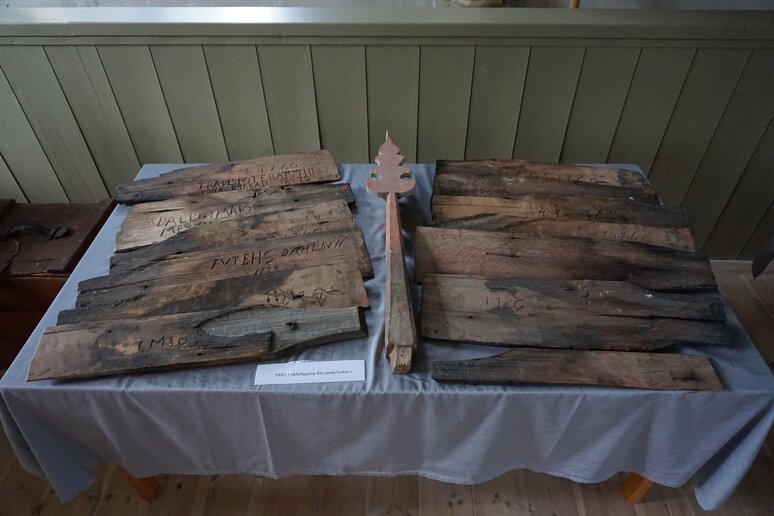 Viking film projectors.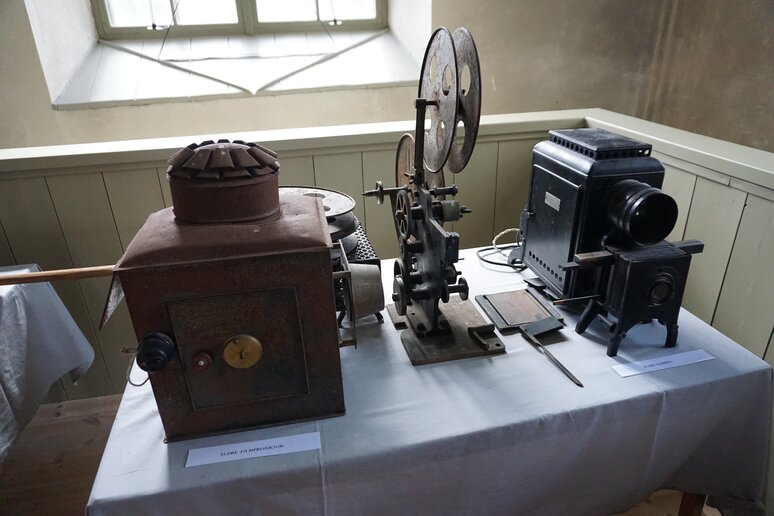 Photos of the builders.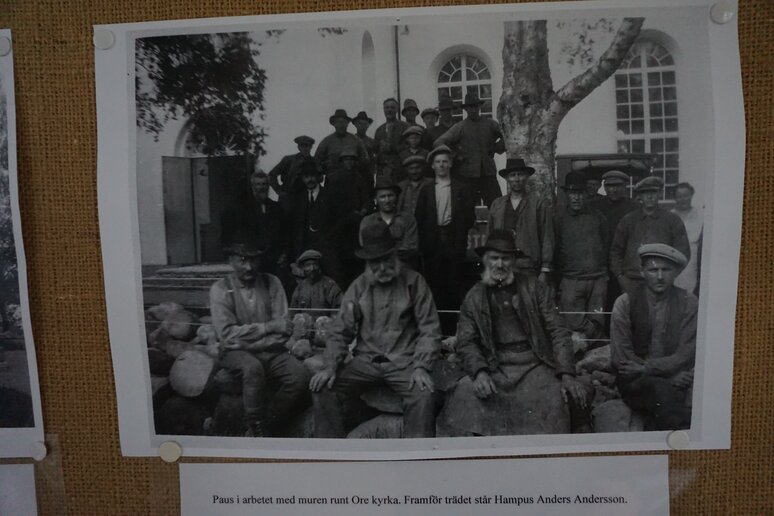 They did a decent job.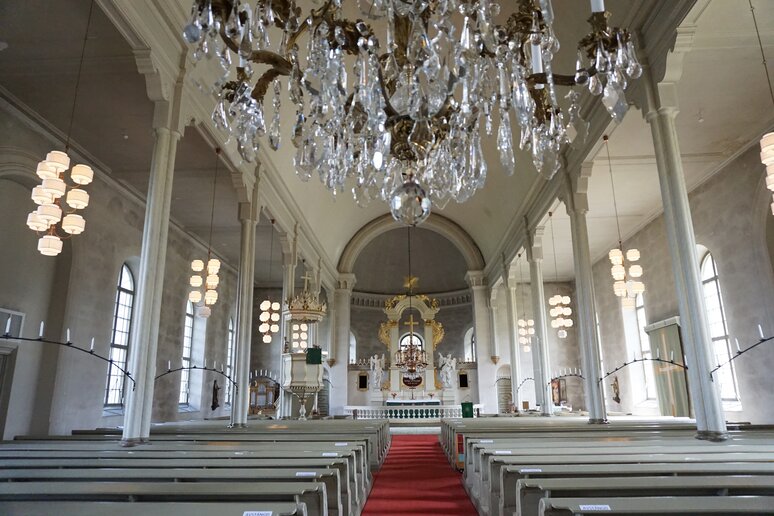 Every other row is closed, for plague purposes.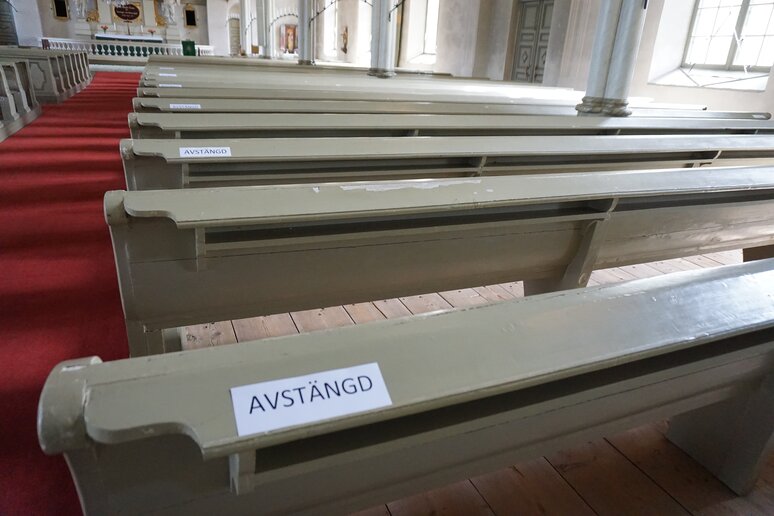 They track their history back to 1570.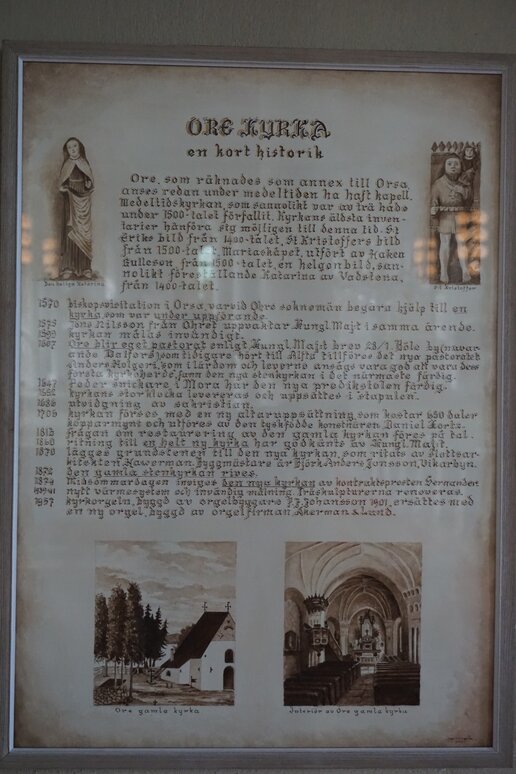 Back to Älvdalen, where we visit a little stream.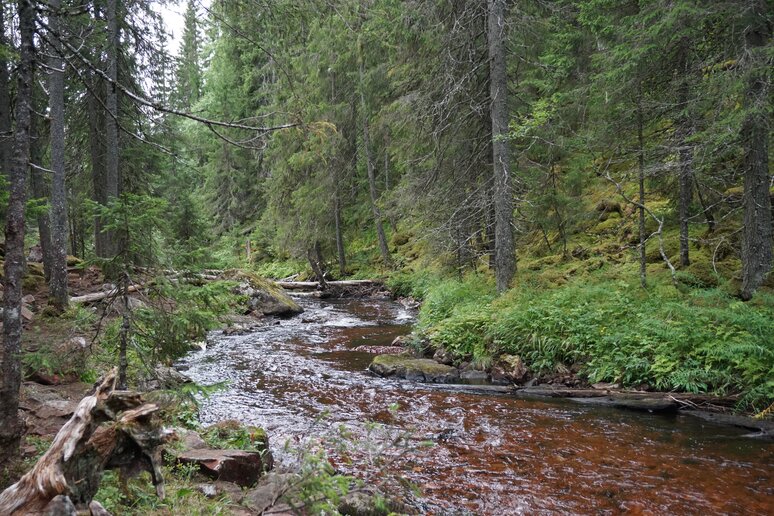 Fed by a miniature waterfall, Stopfallet.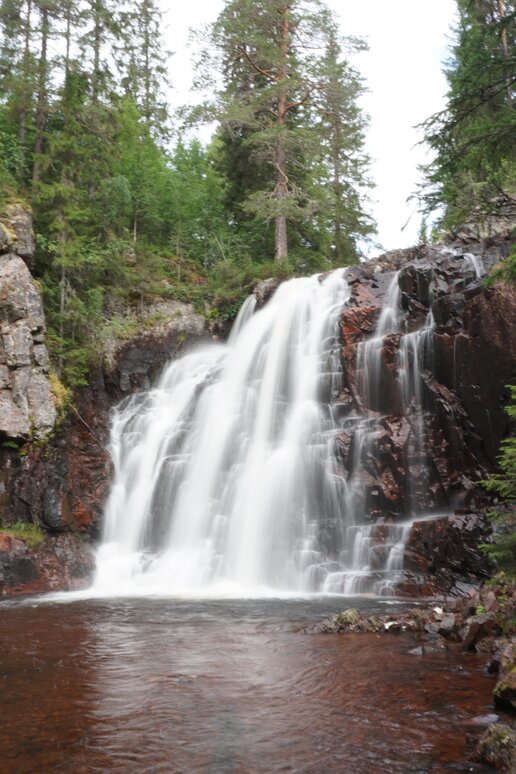 Flower keeps an eye out for bears.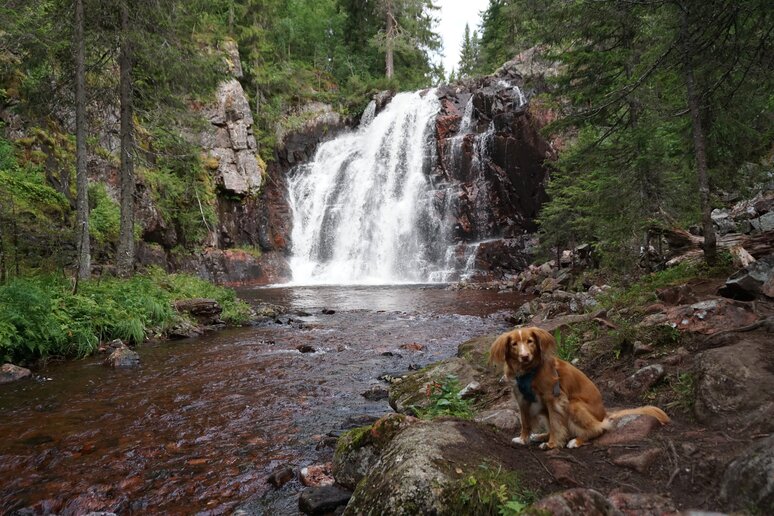 Further down the road, Hykjeberget nature reserve.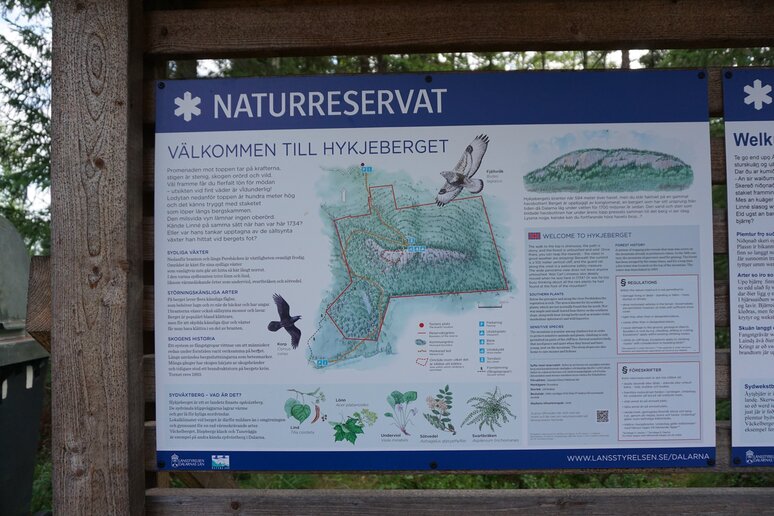 Information also available in Älvdalska.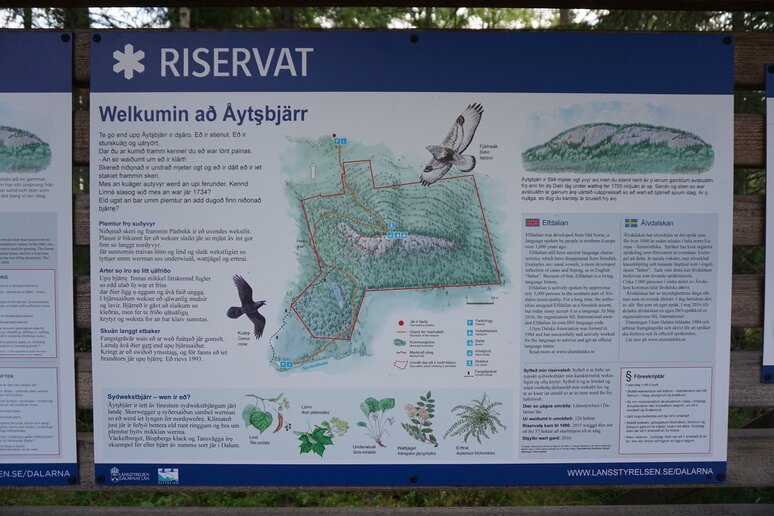 Look out for roots and stones in nature.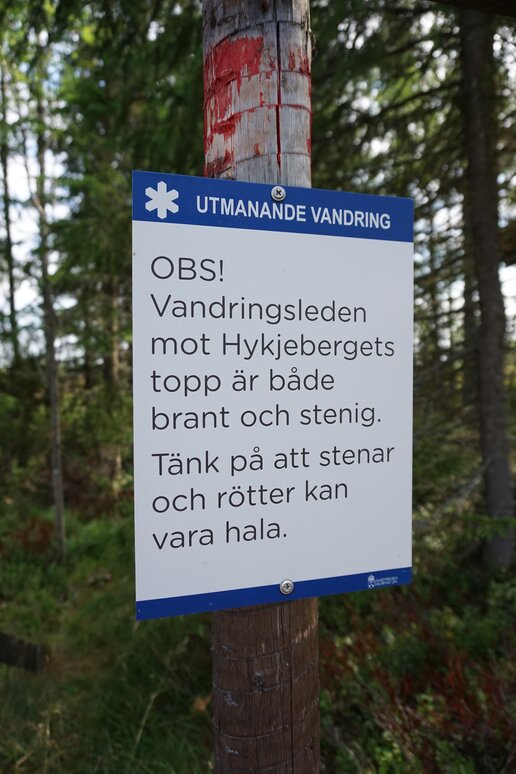 We find roots and stones.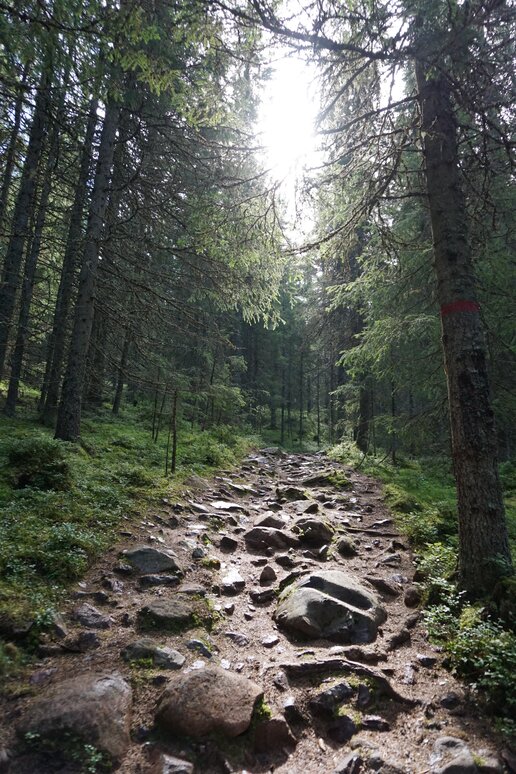 And a bench made of porphyry, gifted to the royal family.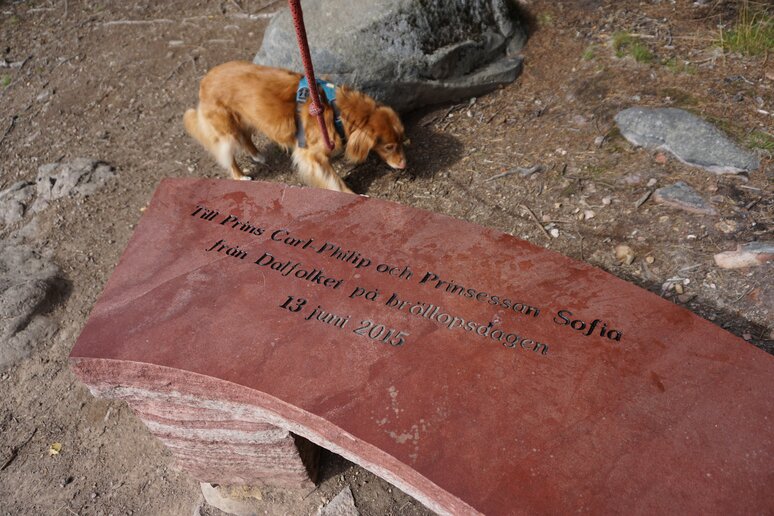 And a mountain over the river valley.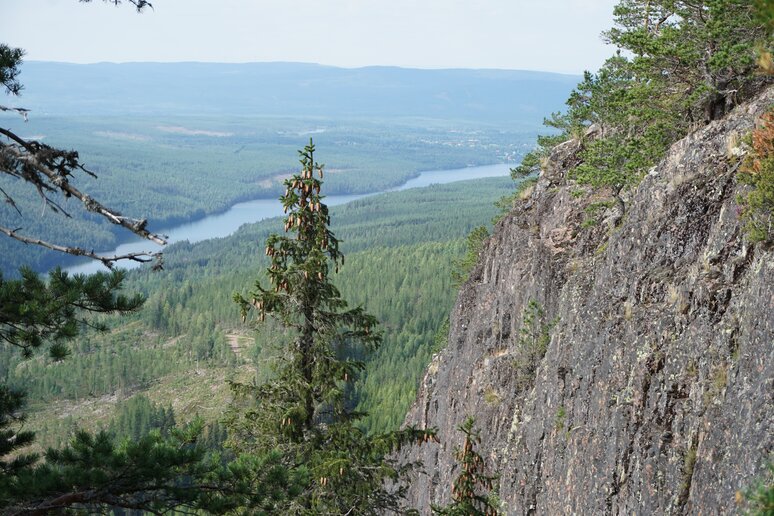 Fences protect us from plummeting.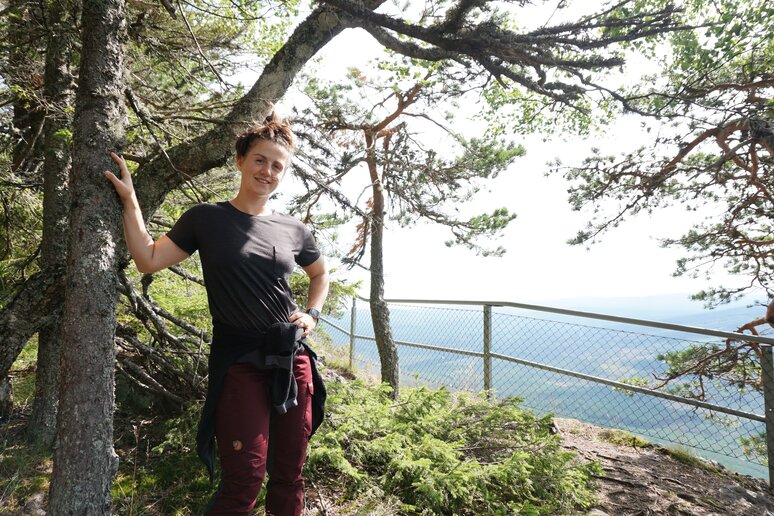 Flower doesn't think she needs protection.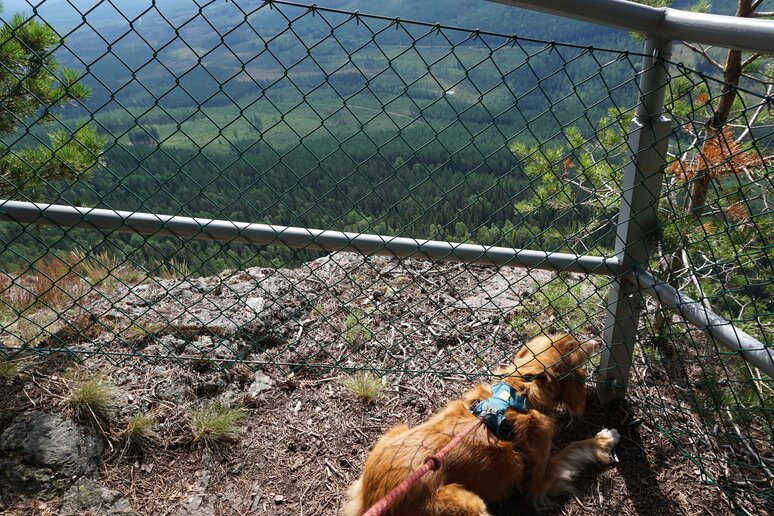 The trees will keep her safe.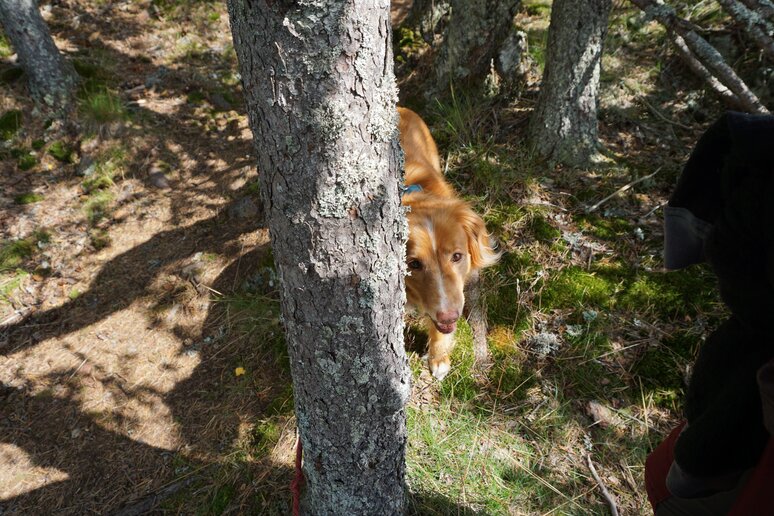 She nibbles on the bushes.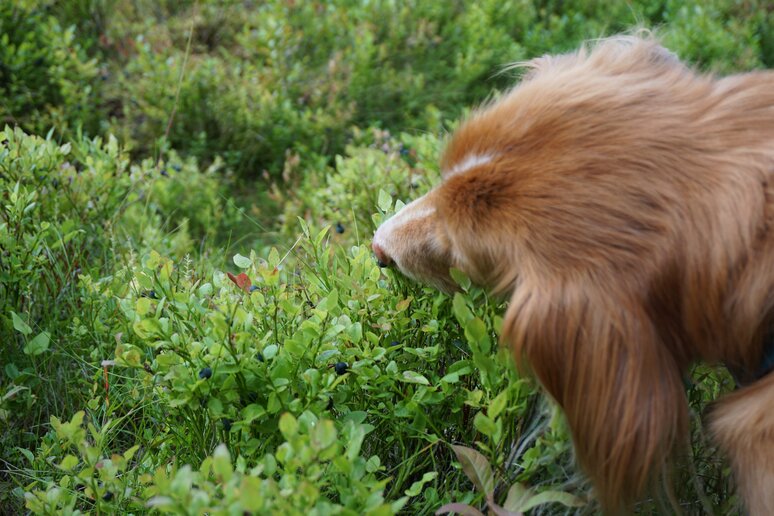 While Isabelle wanders off into the shrubberies.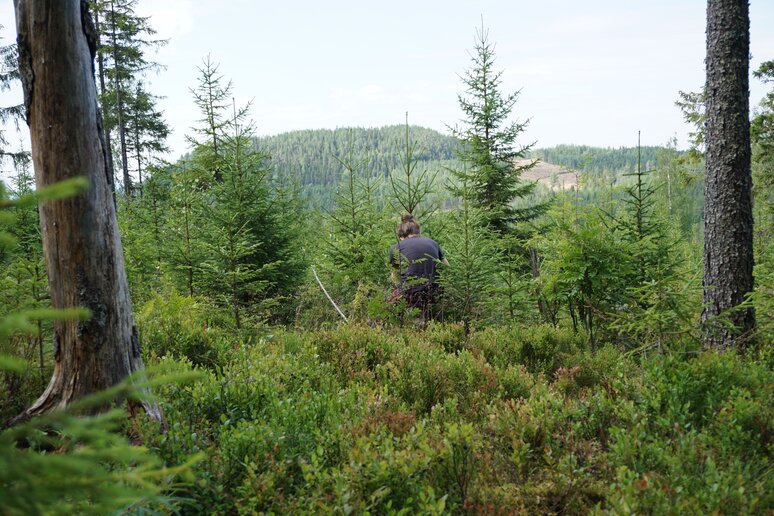 She finds us all snacks.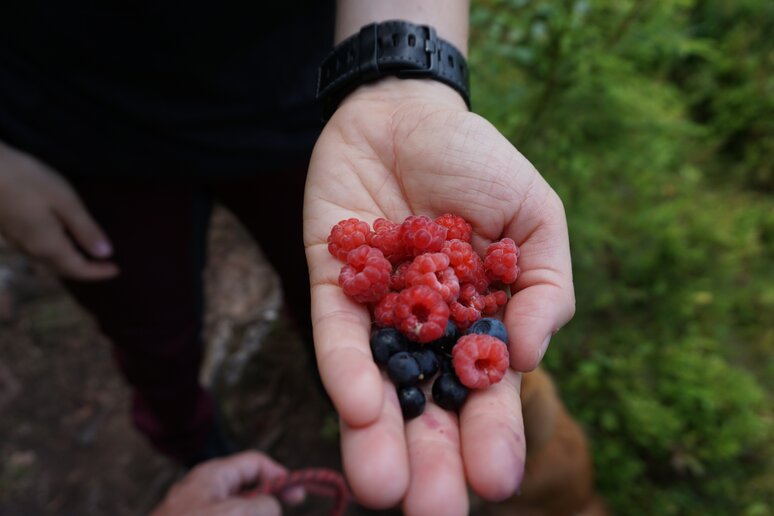 Rotensugnet.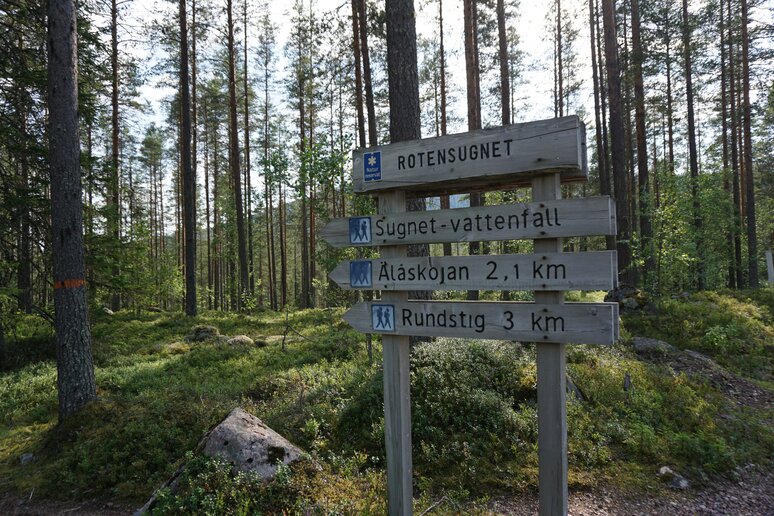 There's Isabelle in Rotensugnet.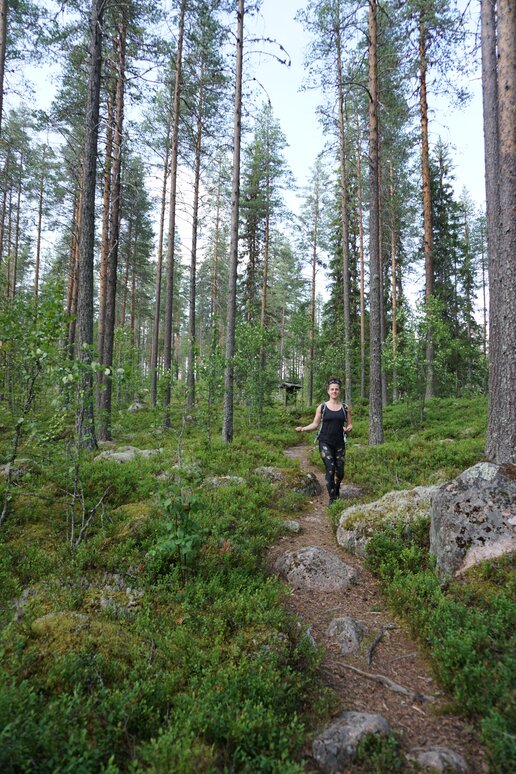 She has been foraging again.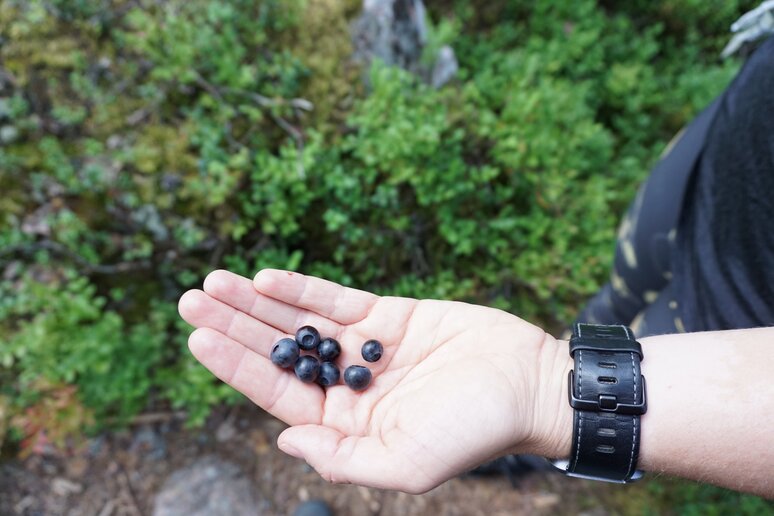 Ah, lookie there, a waterfall.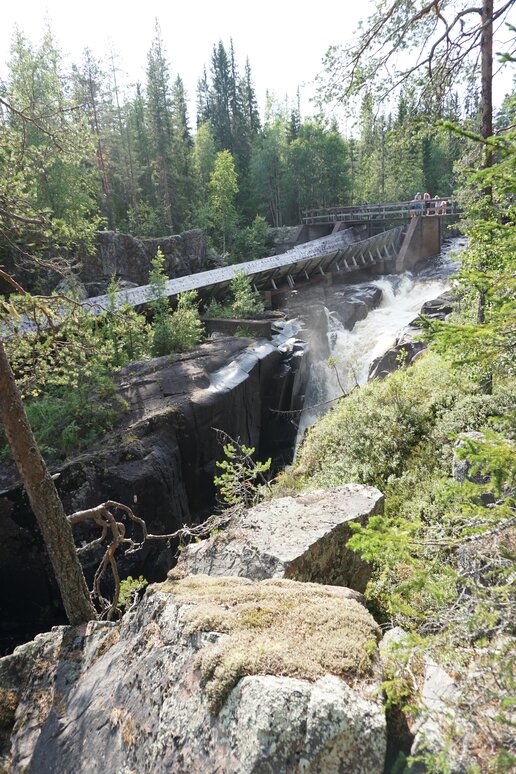 This one crashes down into a miniature gorge.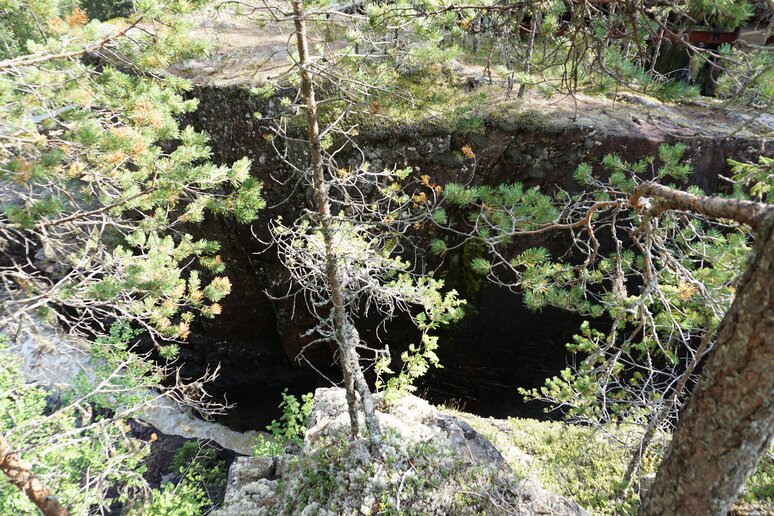 Flower observes the violent turbulence.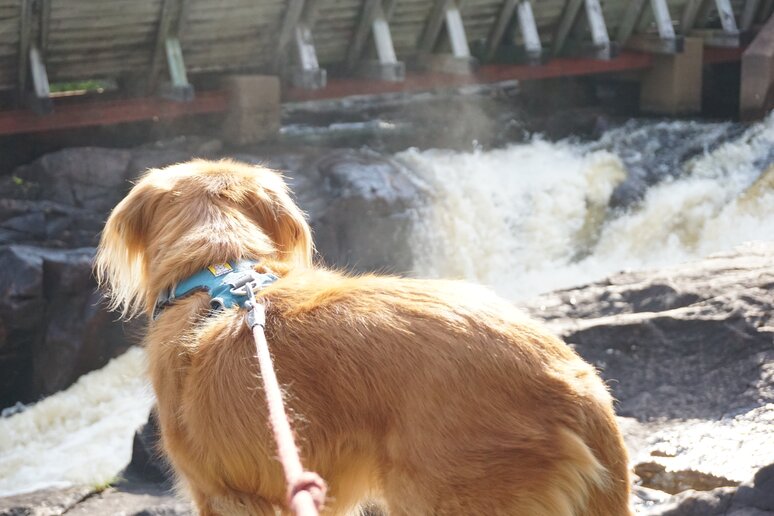 And splashes right into it.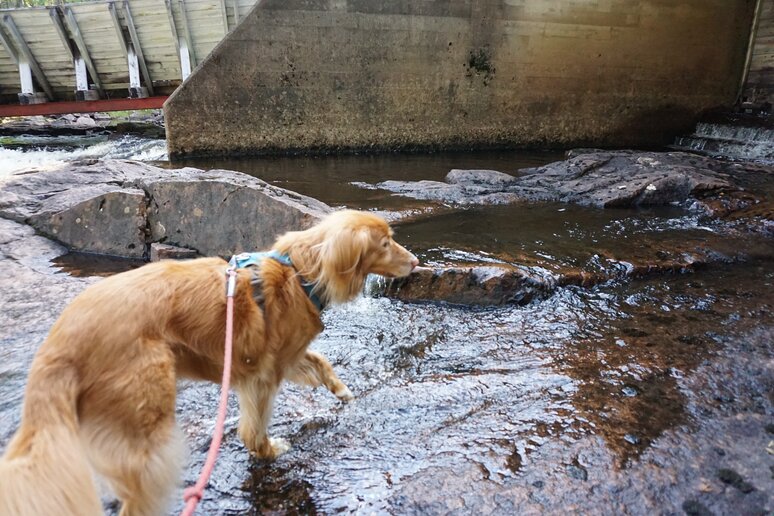 Dogs don't know.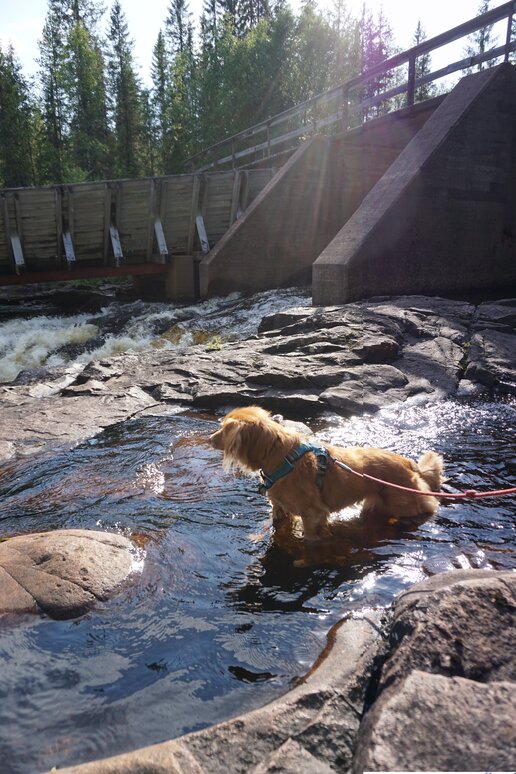 The wooden chute next to the fall is for sending logs downstream.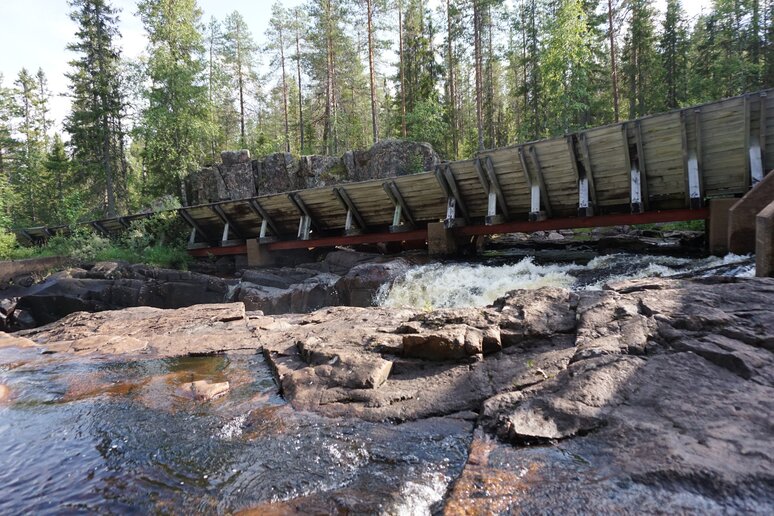 It looks like a fun ride.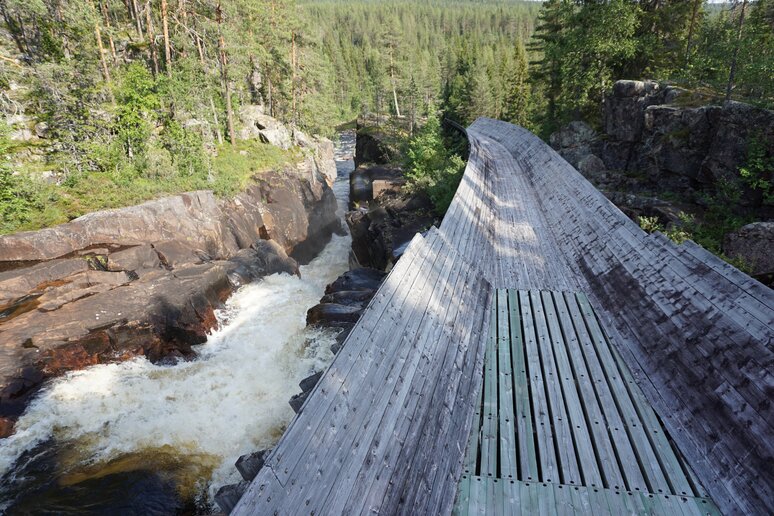 Isabelle wants to test the chute.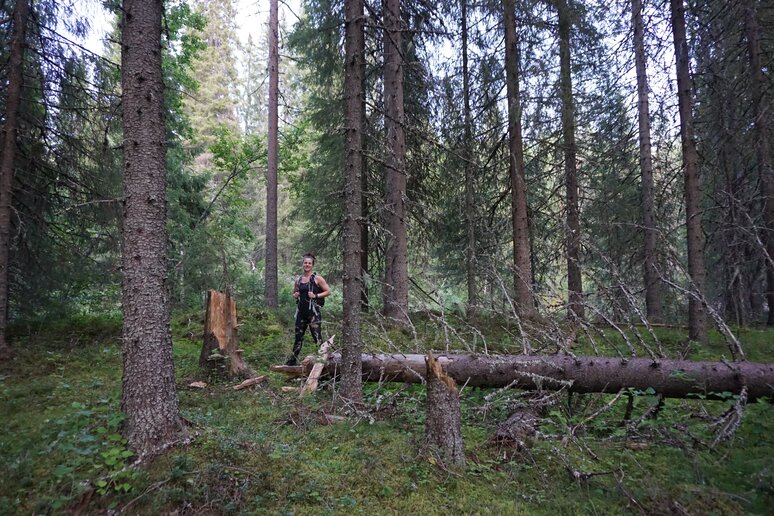 But we decide against it.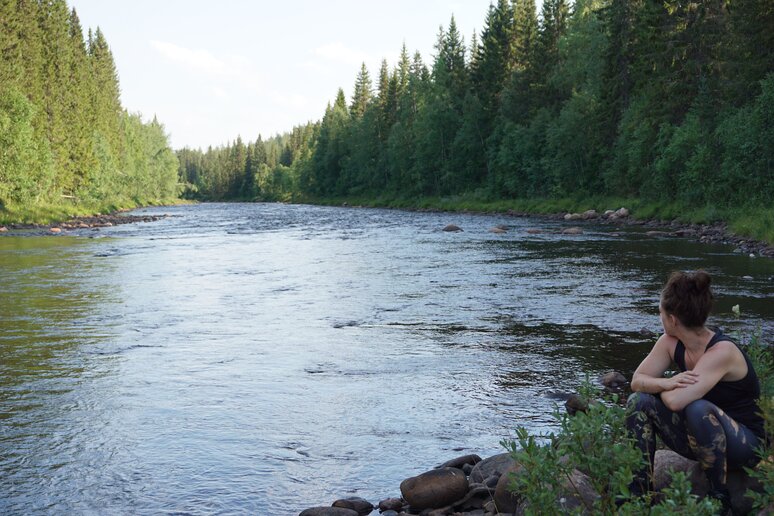 No cloudberries, though.