We arrive stupid early in the morning, tired and hungry.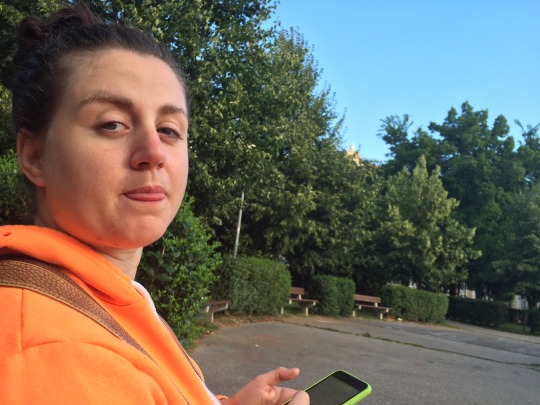 So we start the day with an awful sandwich in an unparseable language.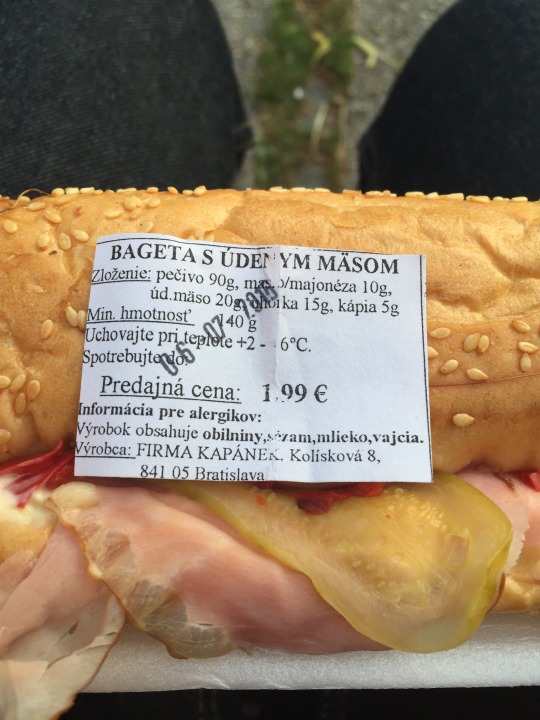 DJ Shadow and Gogol Bordello are here, so it must be an alright place.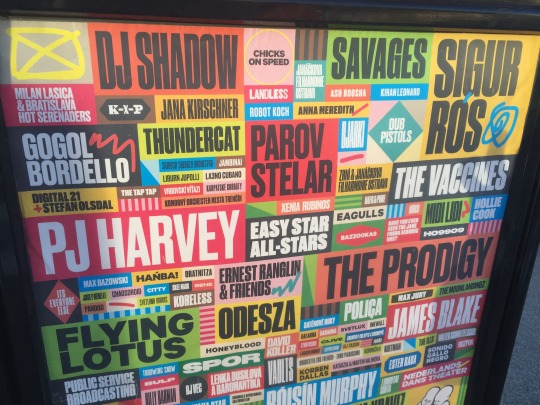 We are in Slovenskej Republiky!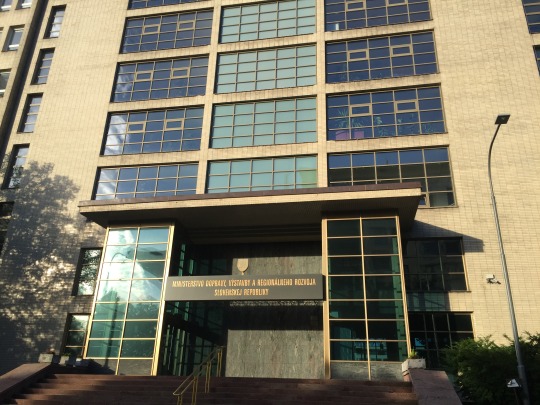 Also known as Slovakia.  They're known for not paying their teachers.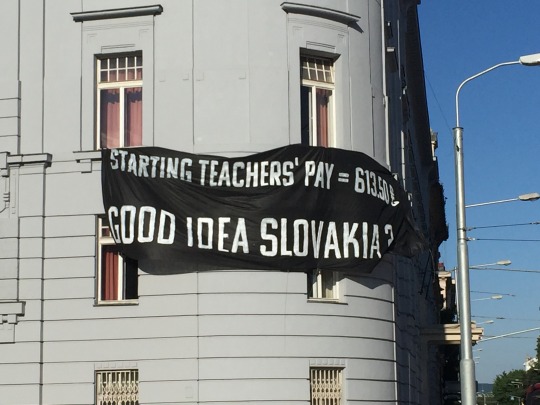 Nothing is open this early in the morning, so we have a beer in the park.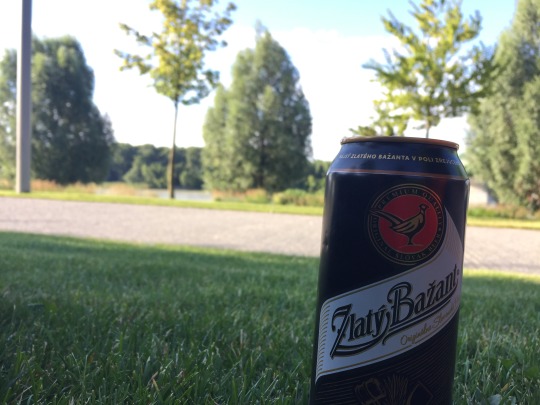 The park gives us an important lesson about the nature of nazis.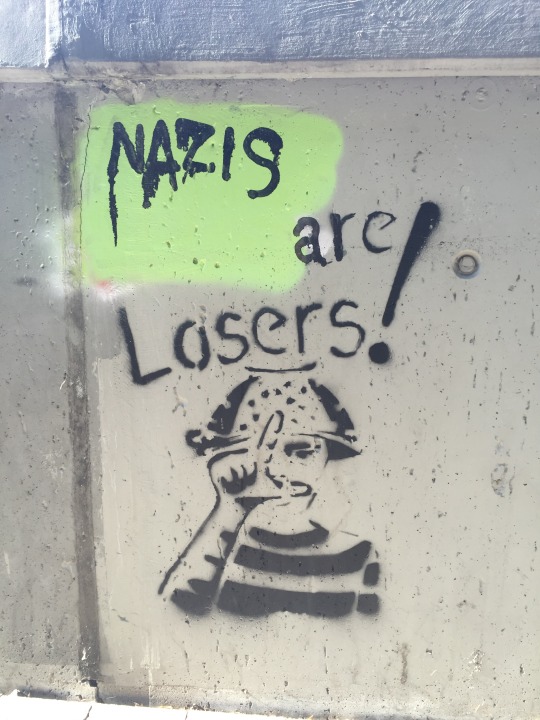 Bratislava looks a little rough.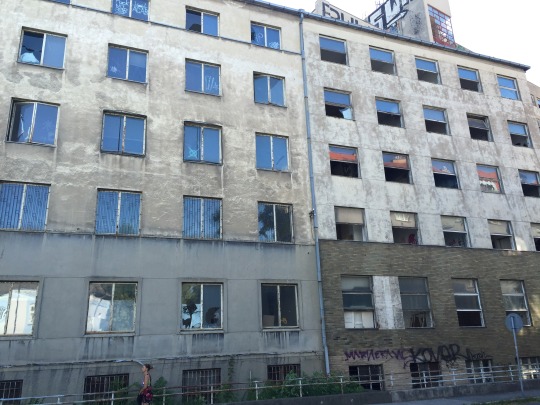 But then, just across the street, a cute blue church.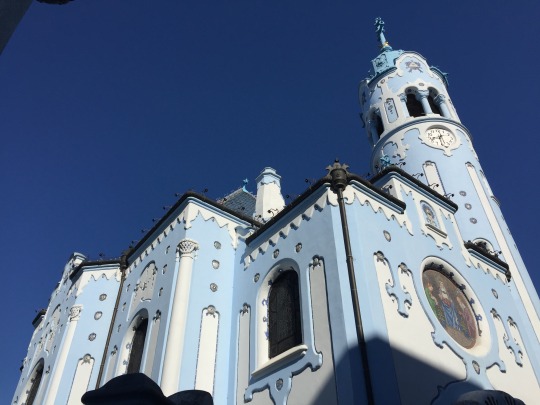 It is also blue inside.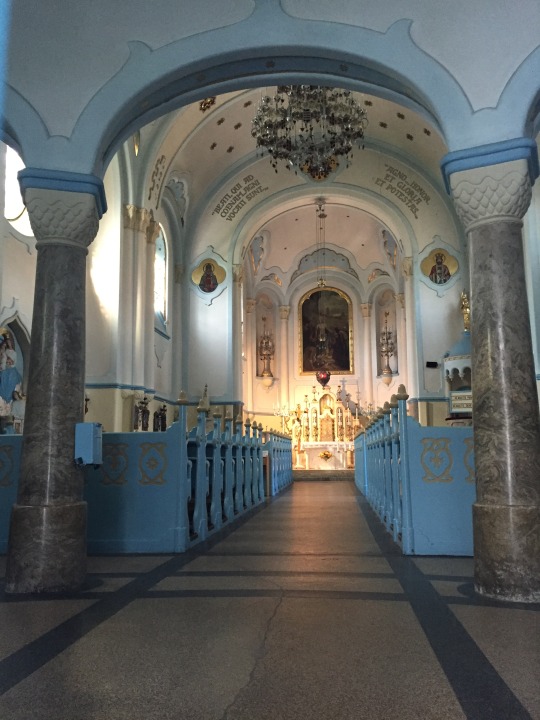 Bratislava is a bit contrasty.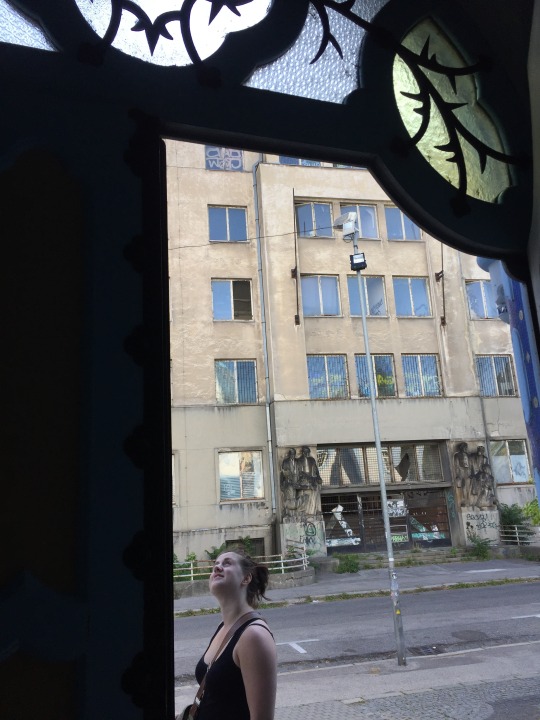 It's still too early to check-in, so we use Google Translate to get some coffees…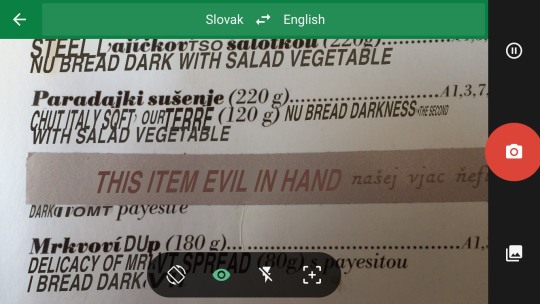 After our evil items and bread darkness, it's still to early.  Huh, a boat.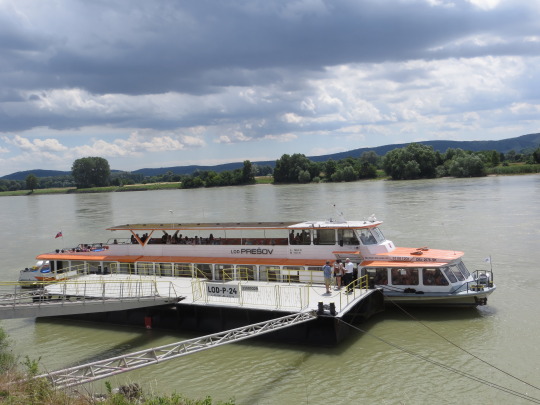 So we get on a boat.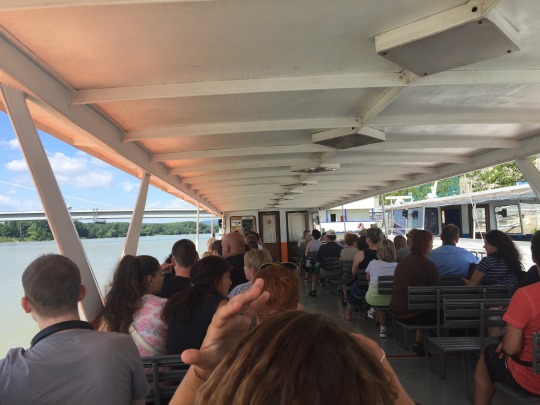 It's our first time on the Danube.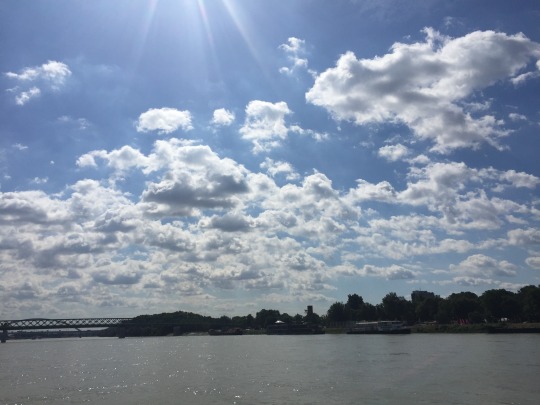 Obviously, there's beer for the journey.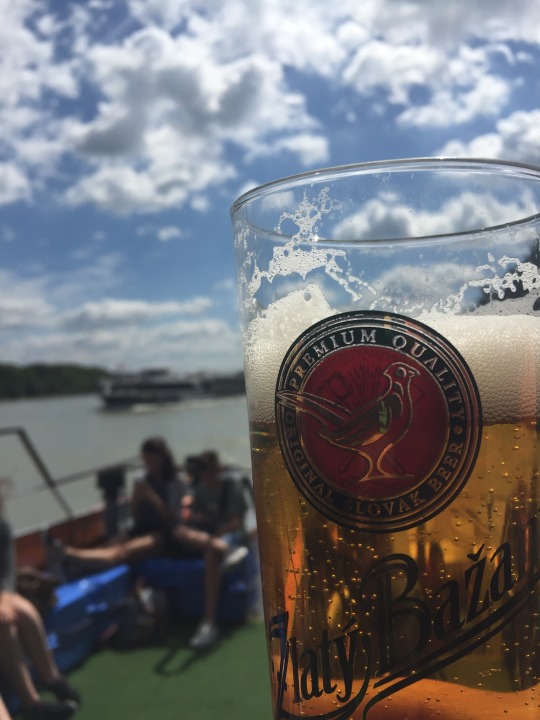 We pass under the UFO bridge.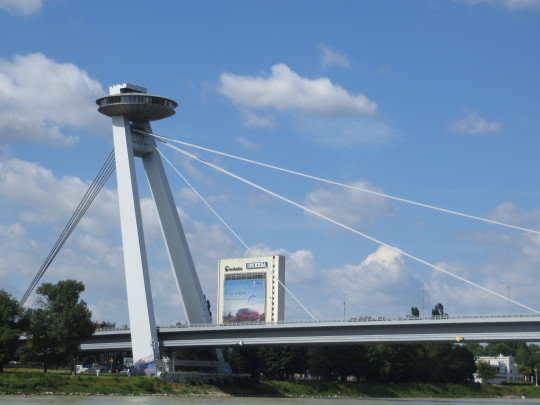 We pass by the Bratislava castle.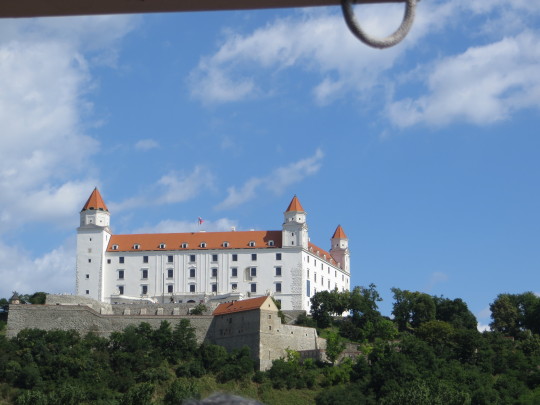 And we end at another castle that was conquered by Napoleon.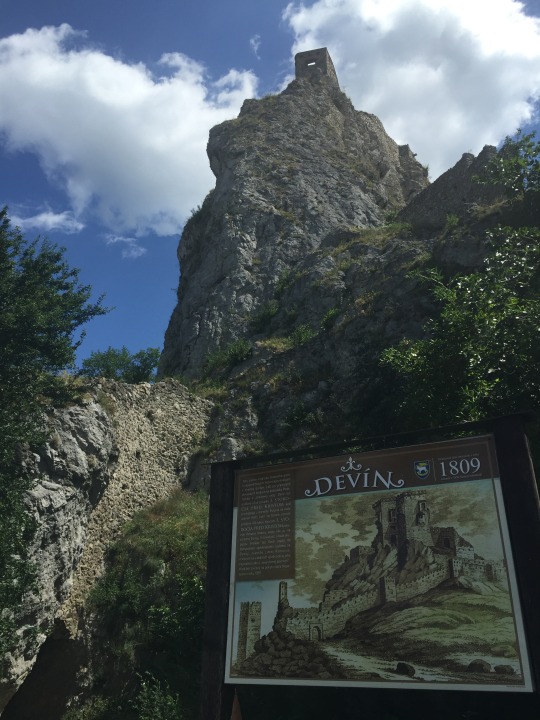 The area is guarded by the dog.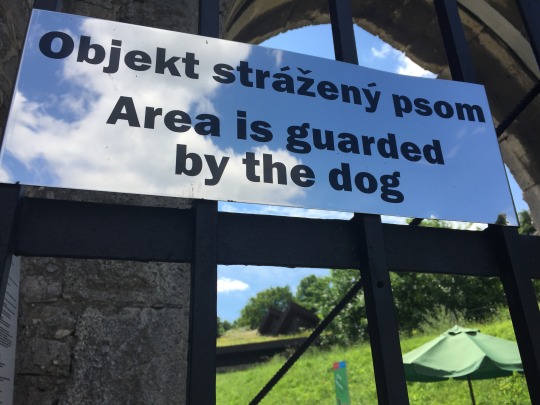 The castle is on top of this giant rock, but Napoleon still managed to destroy it.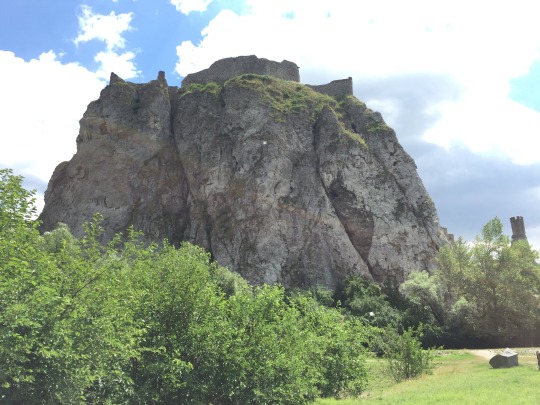 But he did not destroy the delicious Bryndzové Halušky.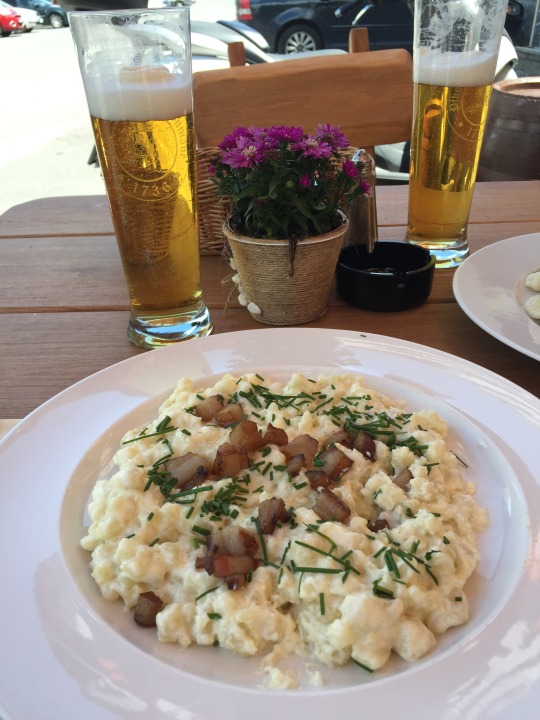 Around the castle is swamps.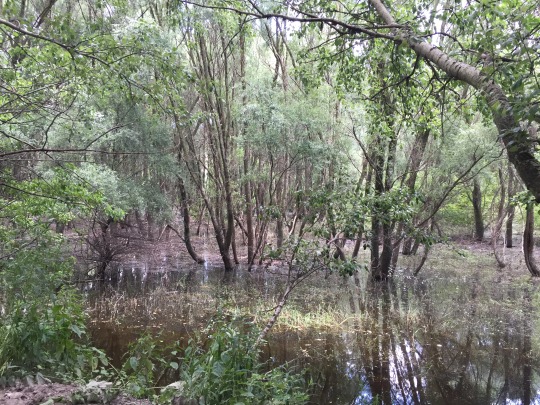 Around the swamps is snails.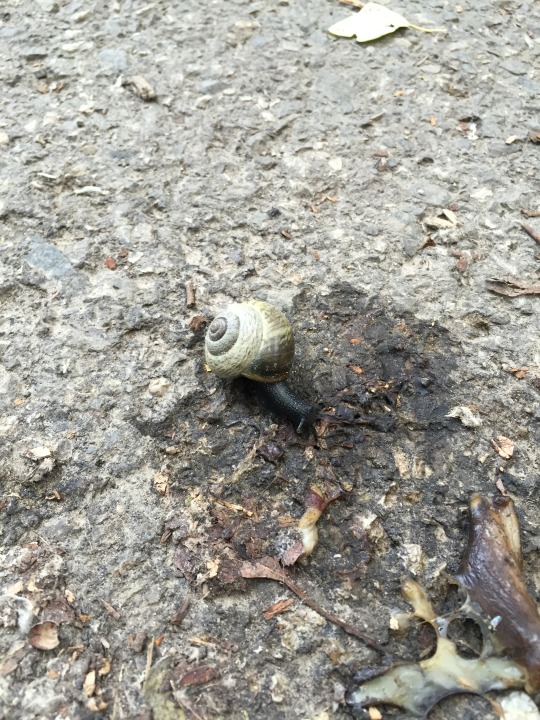 Swamps hide swans.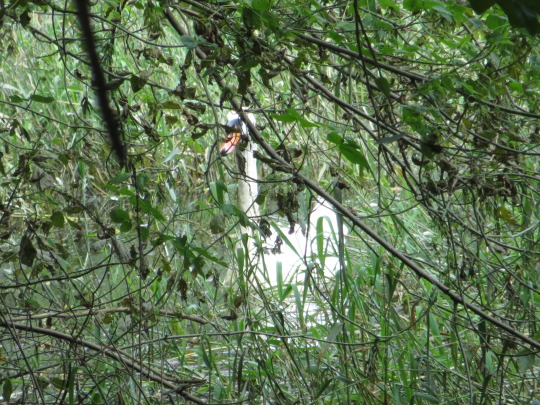 And swamps hide cranes.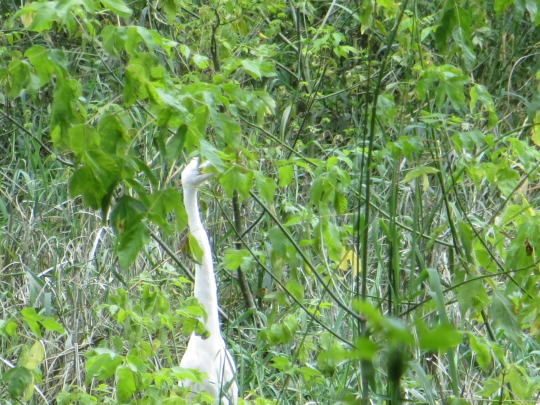 And swamps hide the majesty of nature.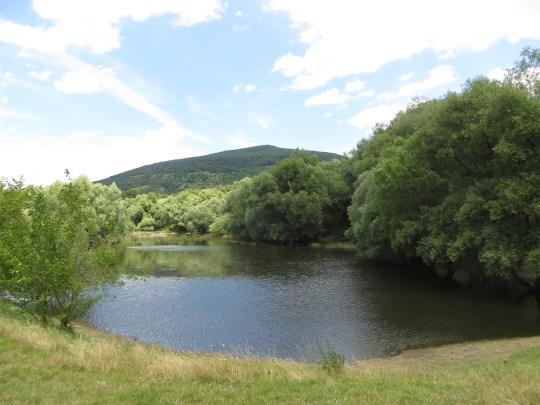 Our boat is leaving, so we leave the ancient ruins behind.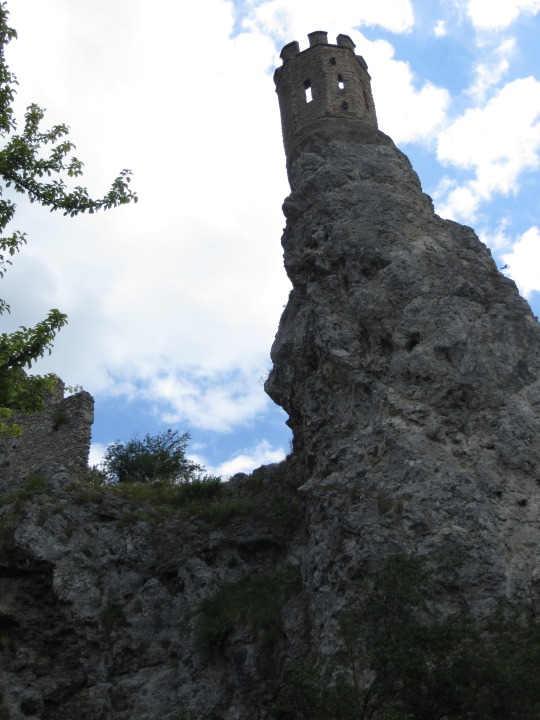 And we leave the modern ruins behind.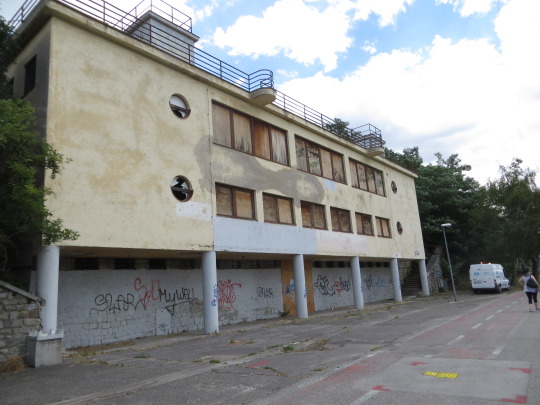 Back to Bratislava!  This time we find the nice parts.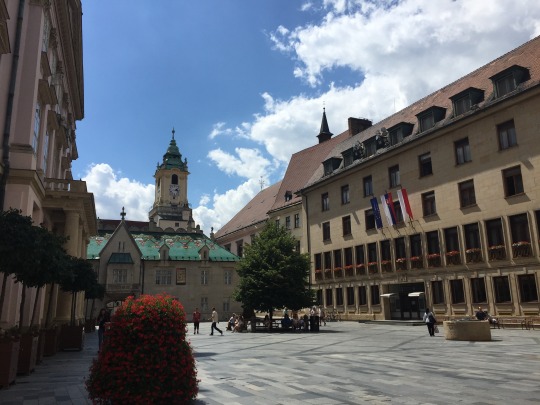 What's that in the distance?  Another castle?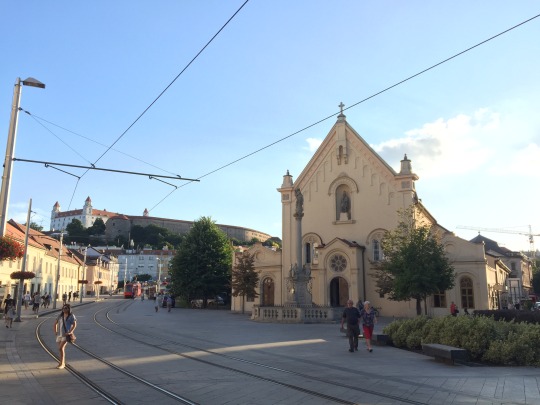 This one is a bit less ruin-y.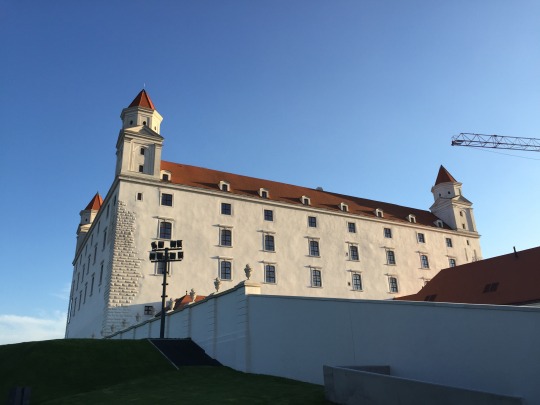 This one has much cooler lighting effects.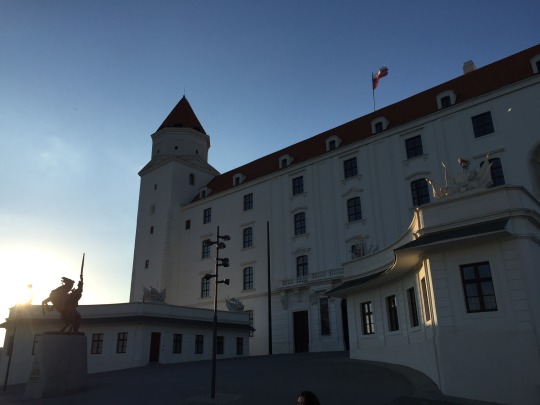 The sun is setting, so we grab the last few tourist photos.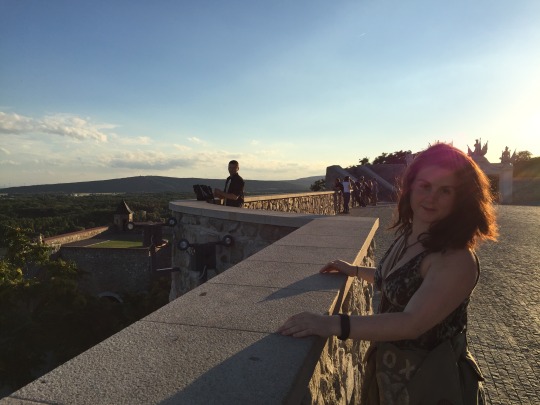 Of statues!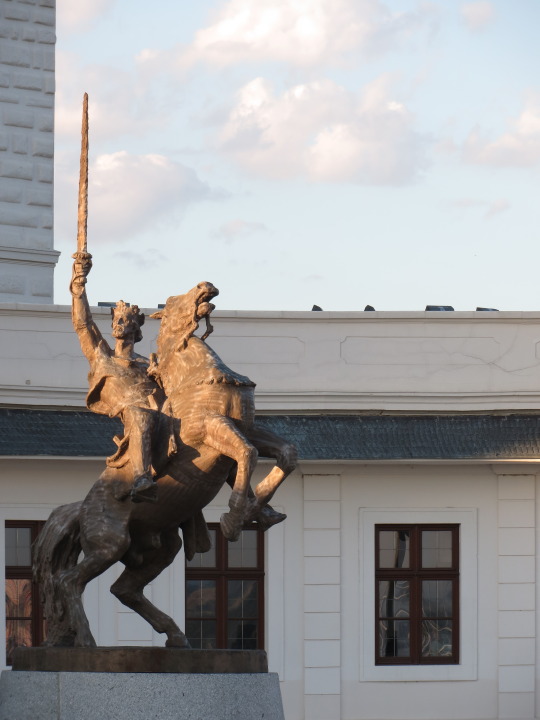 Of flags!
Of Bratislava!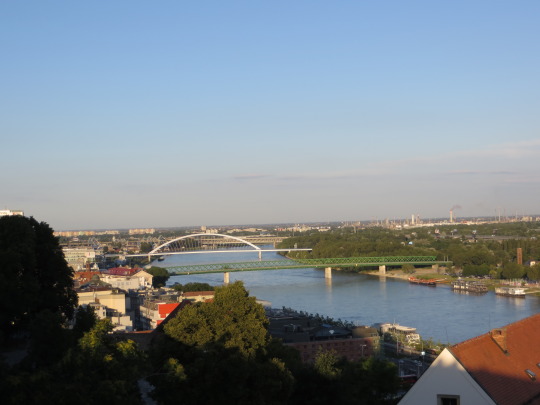 Of UFO bridge!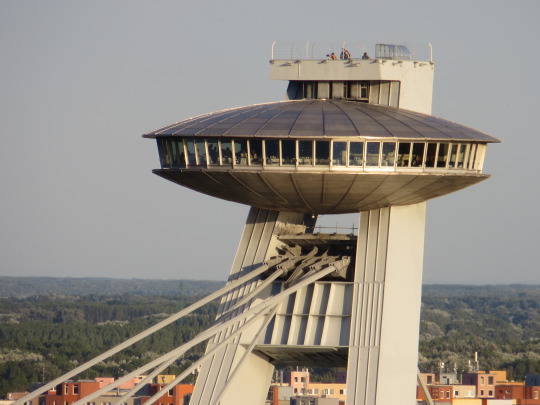 We've collected enough photo suveníry.
Now it's time for a tiny dinner.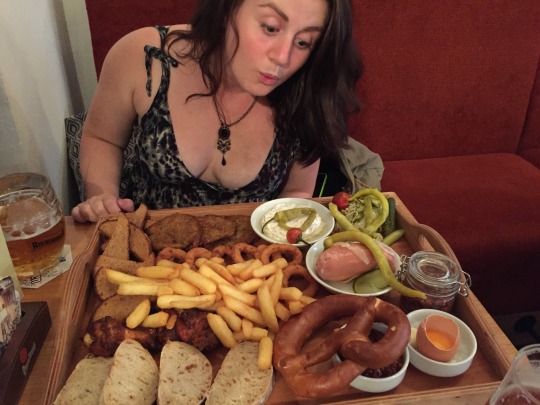 Every meal in Slovakia comes with a wheel of cheese.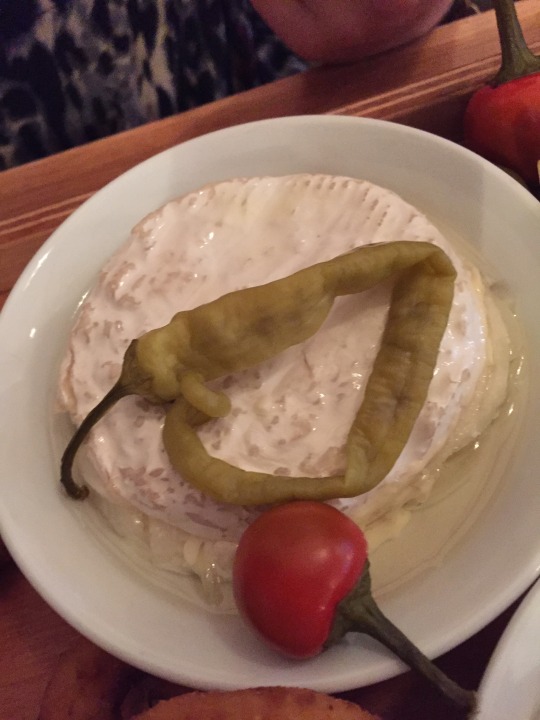 After dinner, the castle is casting its glow across the town.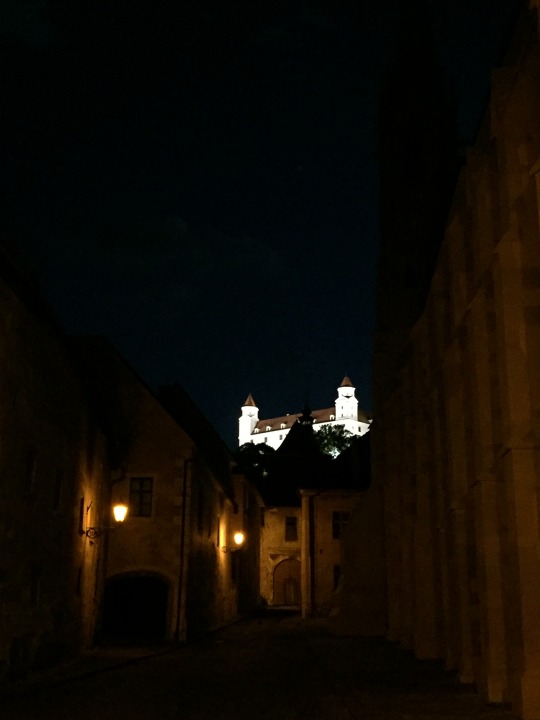 And we finish off the night with some fancy local wine.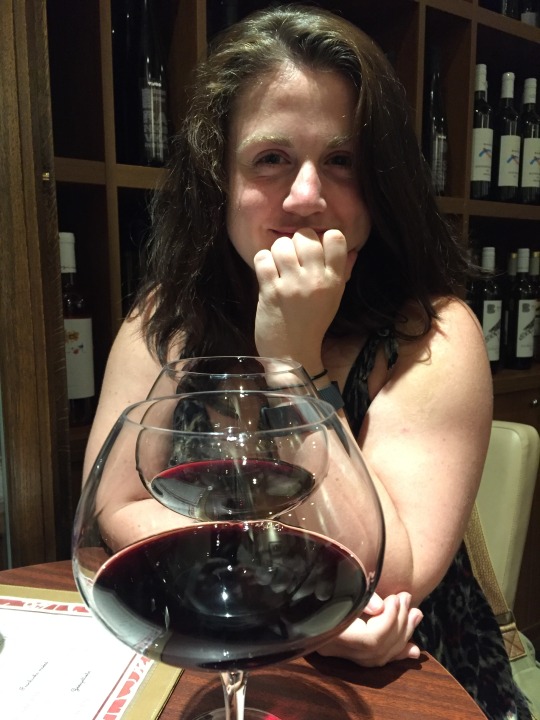 The next morning, a very complicated attempt to buy bus tickets!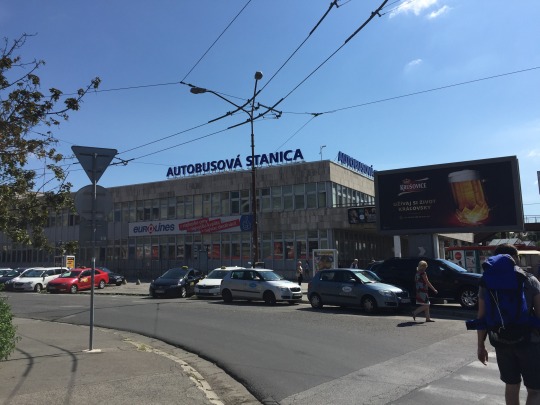 It is ultimately successful.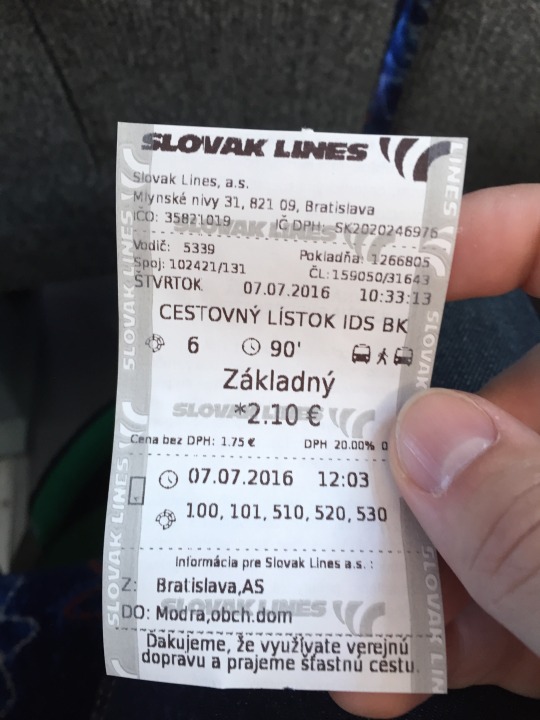 And we ultimately find ourselves in the village of Modra.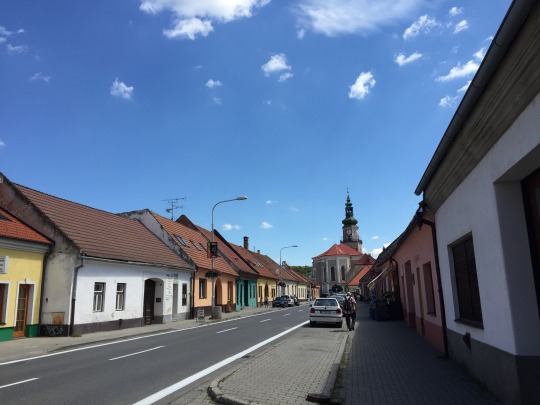 We came here to find local wine.  There are wineries nearby.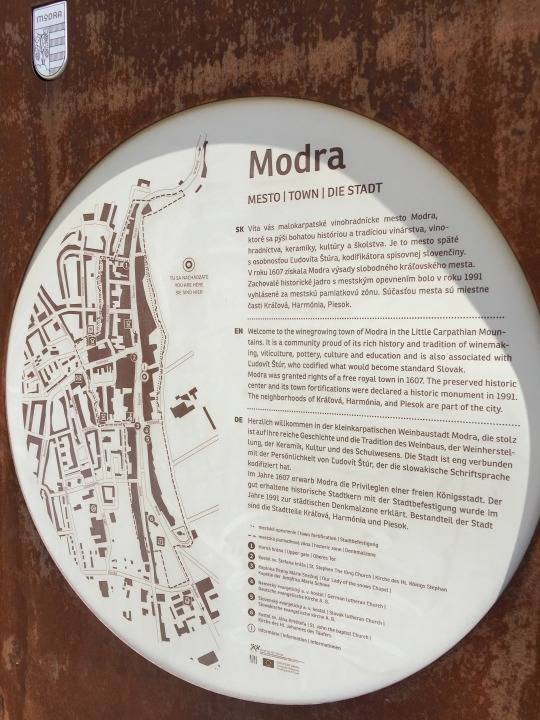 We find a penzion first.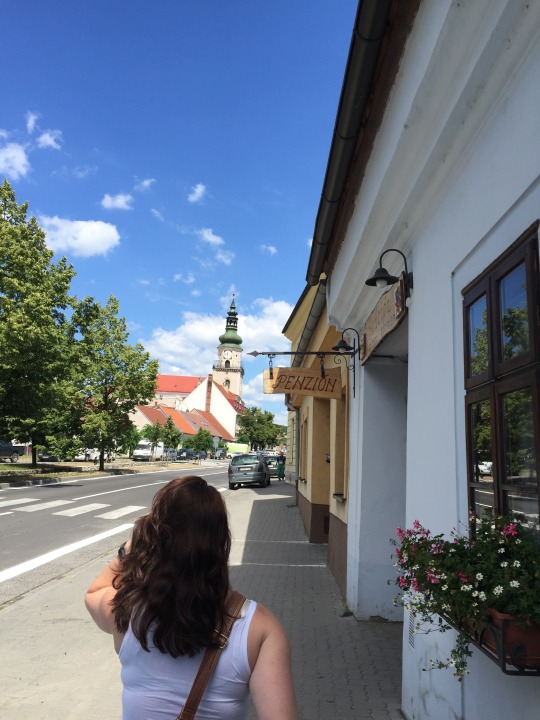 We beware of the dog.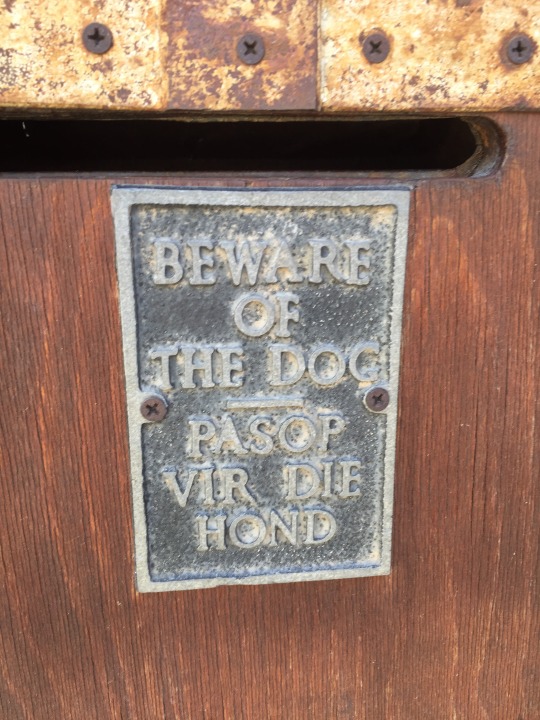 We beware of this place.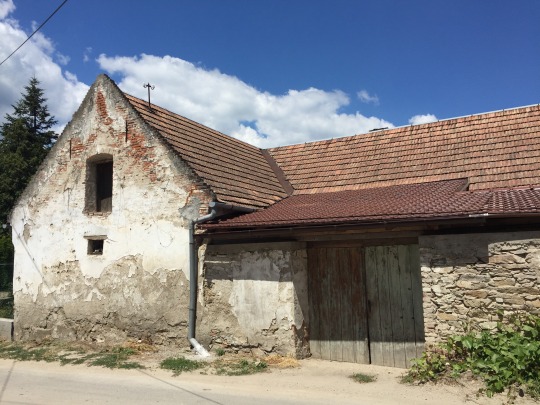 We beware of banany.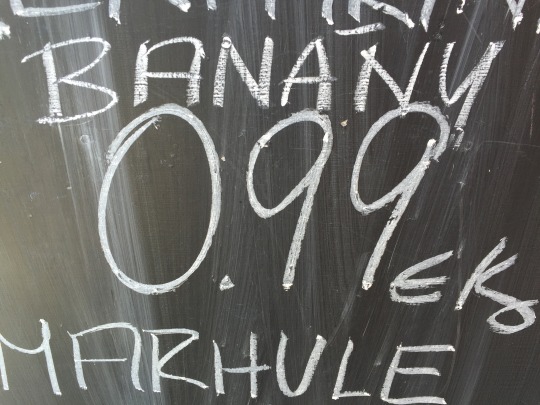 But this place looks nice, we don't beware of it.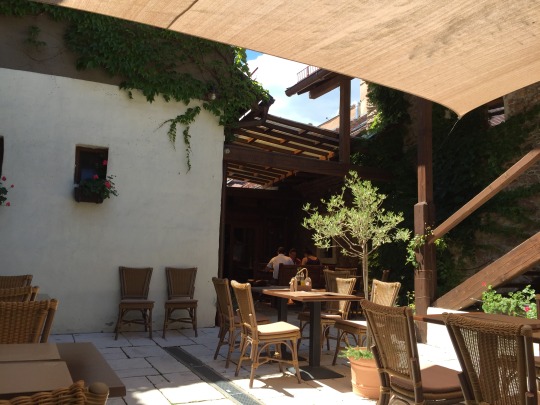 We just fancy Slovak wine for a while.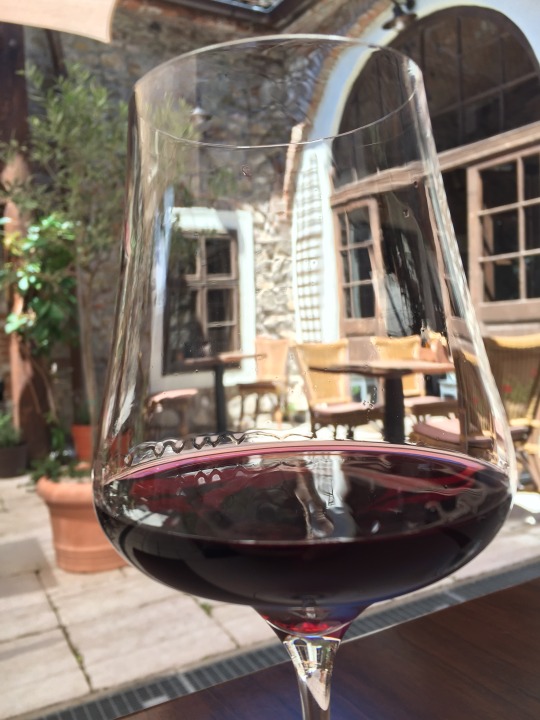 Then we take the bus back to town.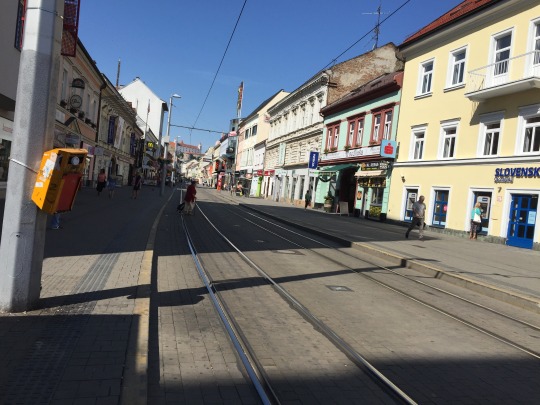 Town has nuns.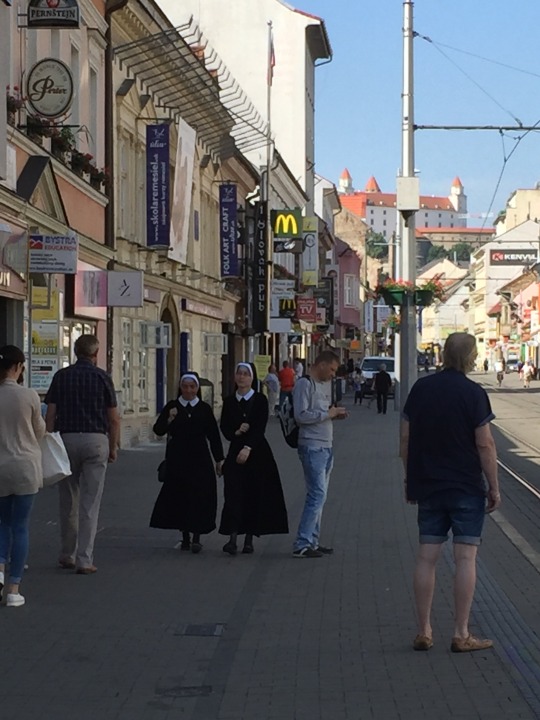 Diabolsky nuns.
Dinner is Slovak wine, meat, cheese, capers, and pickled fishes.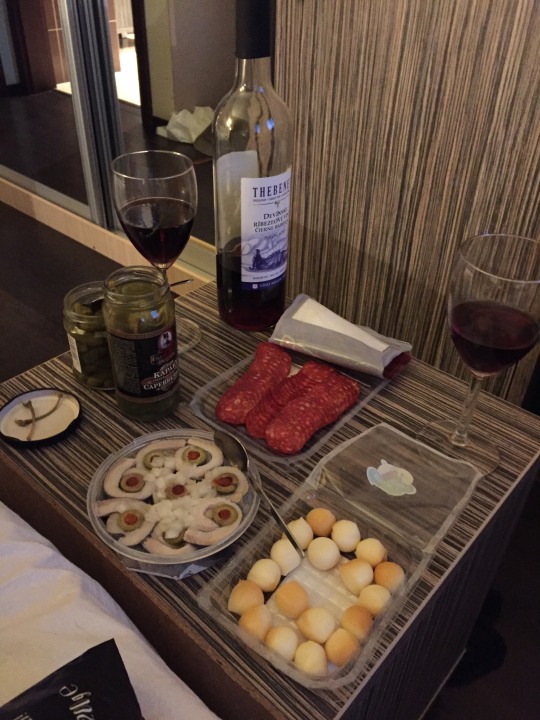 Then it's morning.  The bags are back on.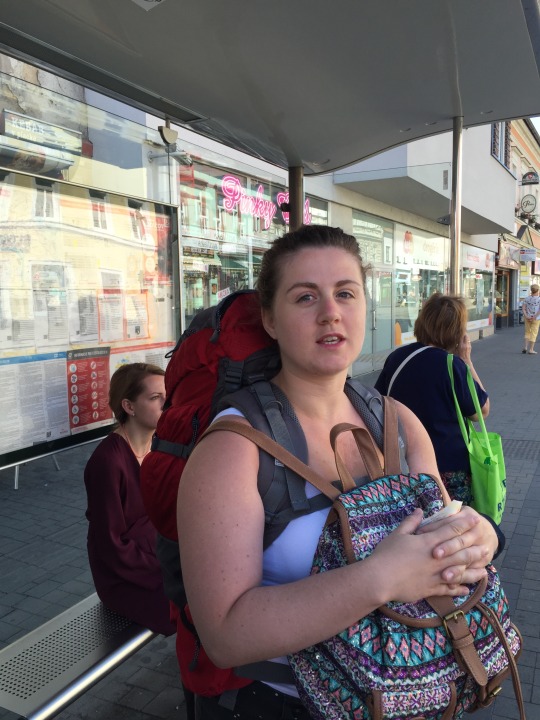 A train station!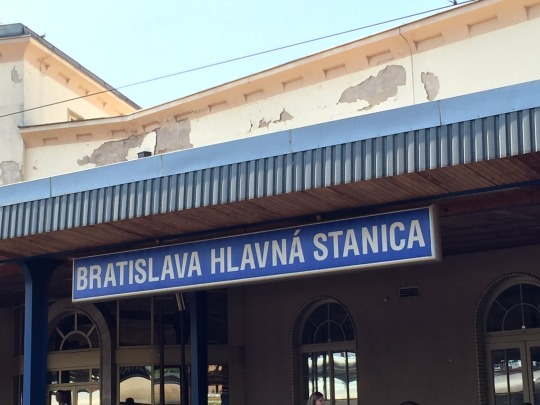 Let's take a train.