I arrived in Sweden!  Took a bus from the airport.  It was pretty l337.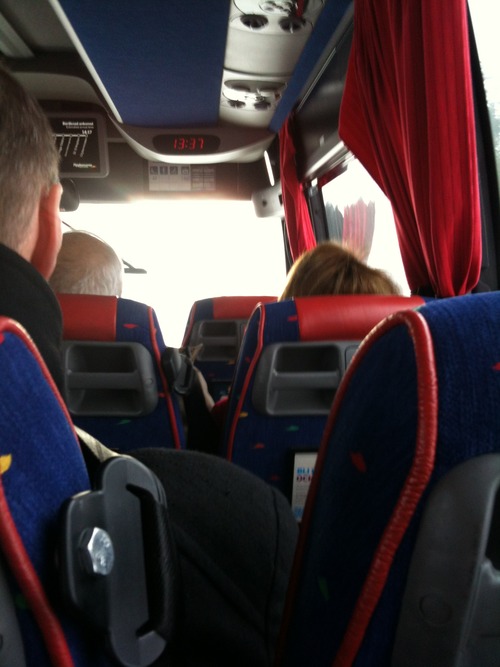 Yup, that looks about right.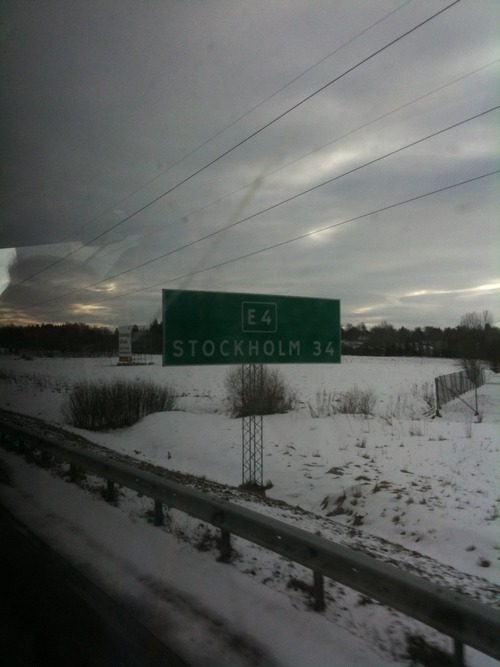 It was snowing by the time I checked into my temporary apartment.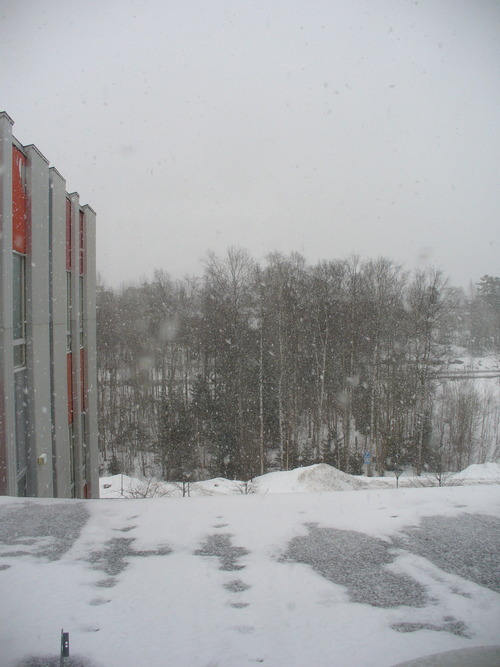 The entryway/living room/Skiing channel: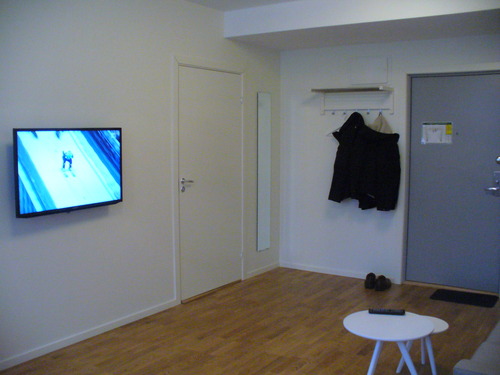 The living room/closet: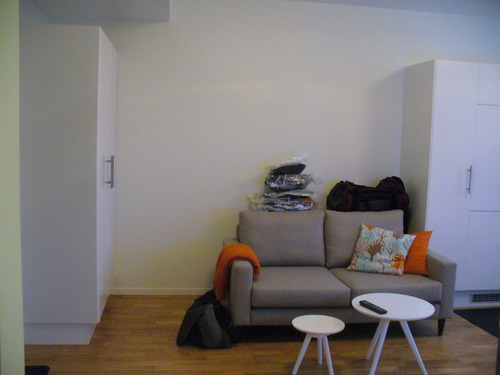 The kitchen: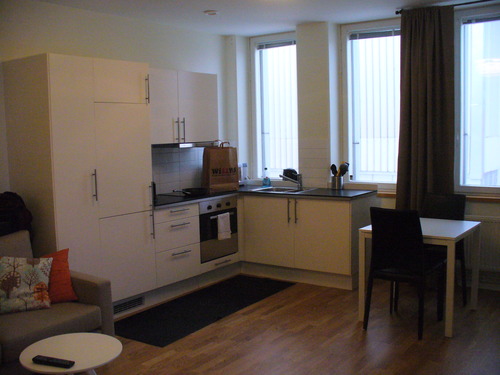 The bedroom: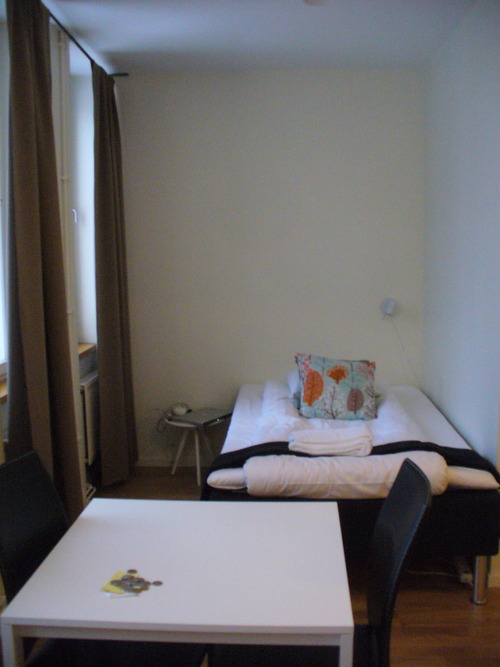 The bathroom sink: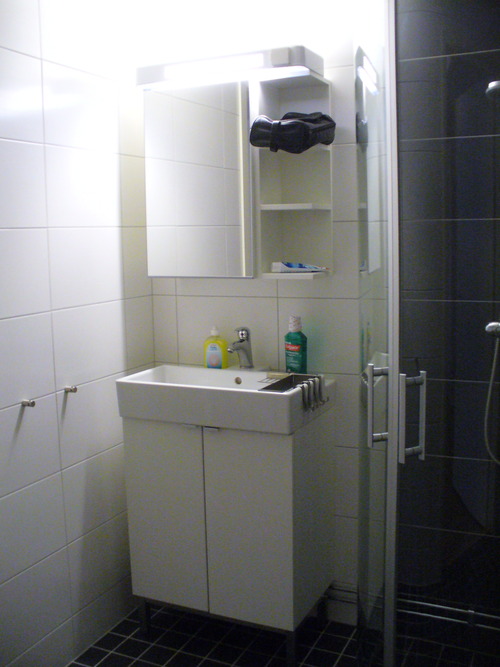 The shower:
Most of the apartment is this huge bathroom: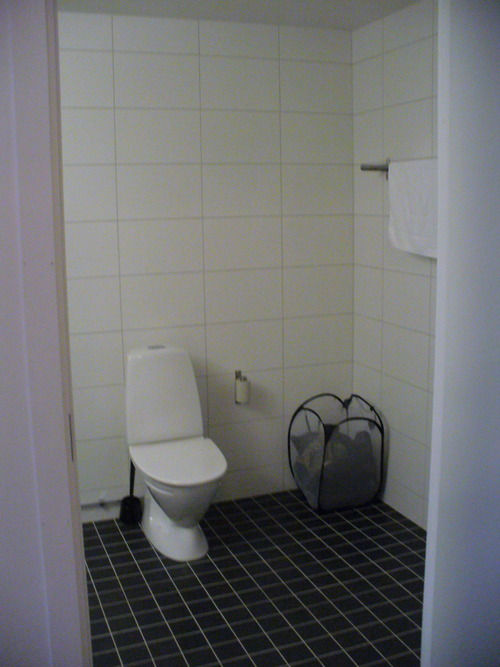 Went to the mall, but everything closes at 3pm… so went to "WiLLY:S".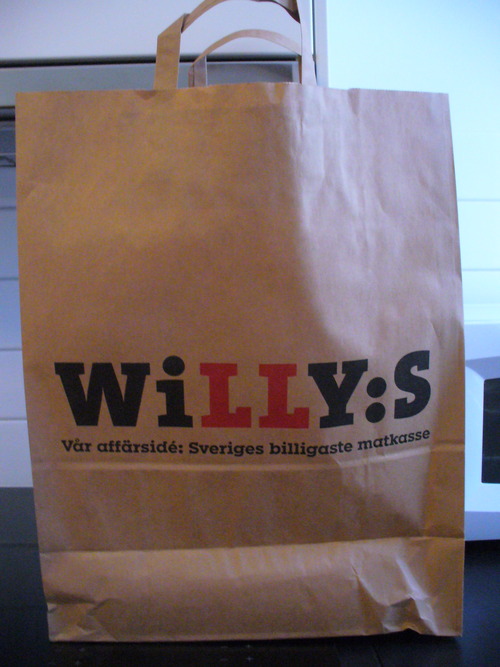 And bought the necessary Fanta Limón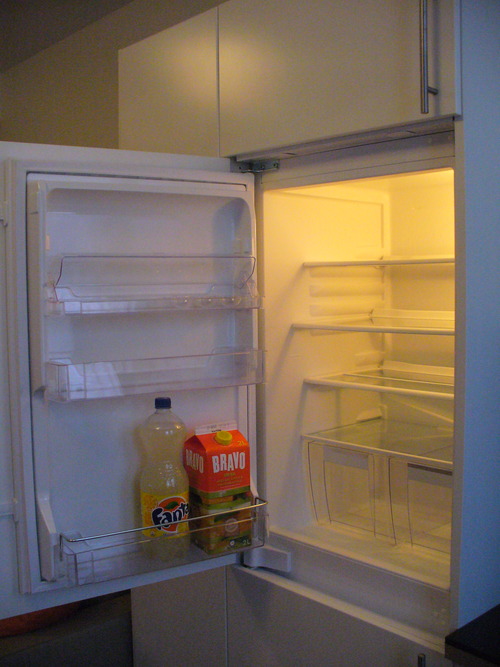 And, of course, Skum Bananas!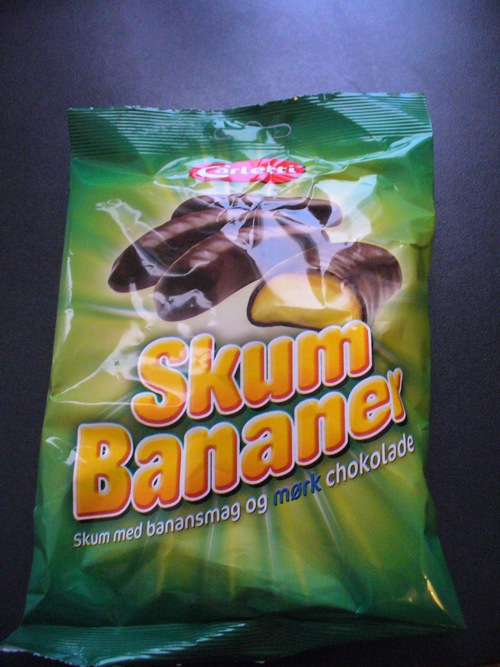 I'm not sure how my *5* radiators work…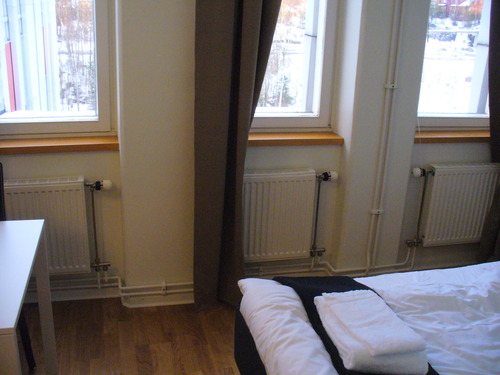 I think this thing might control them?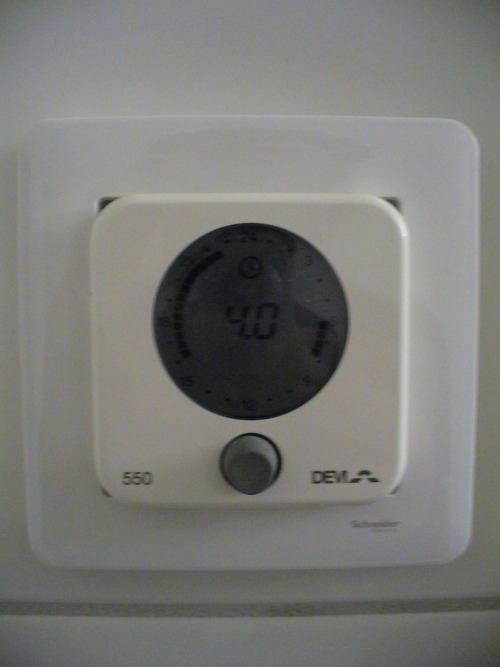 It's 5PM, and pitch black.