We made black bean burgers with guacamole and red pepper sauce.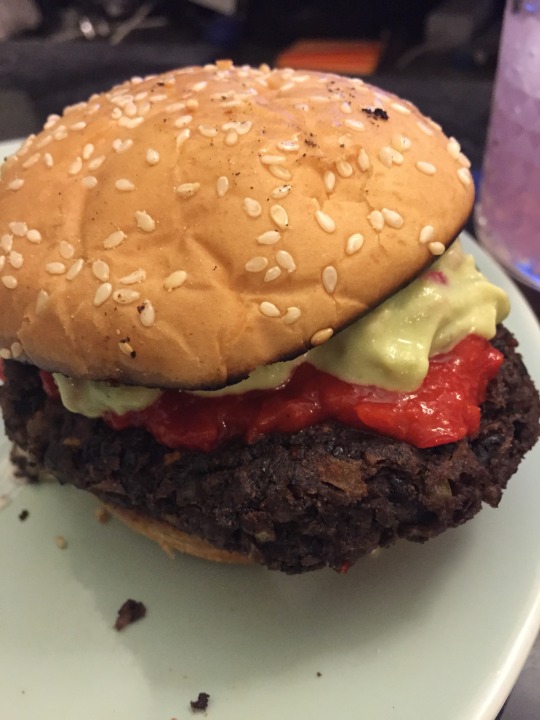 And then the sky turned an ominous purple.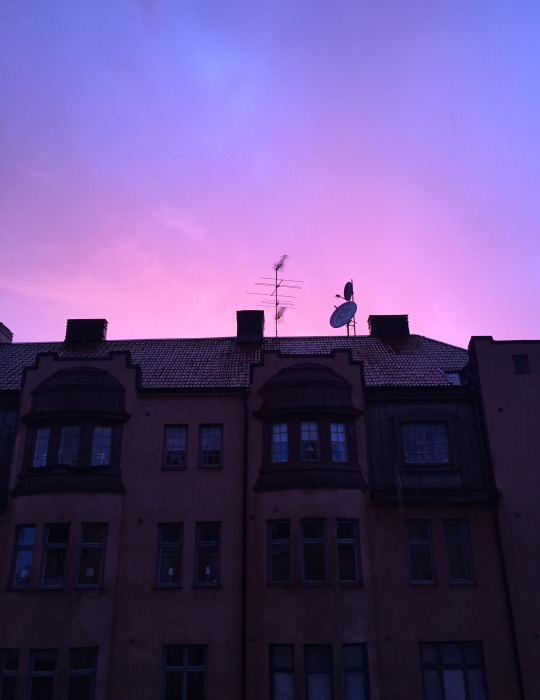 There was no choice but to flee.  Flee to non-purple lands.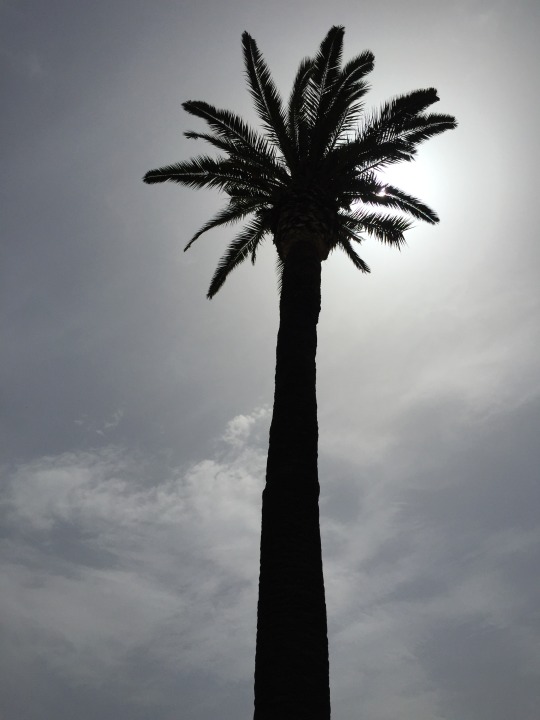 Barcelona!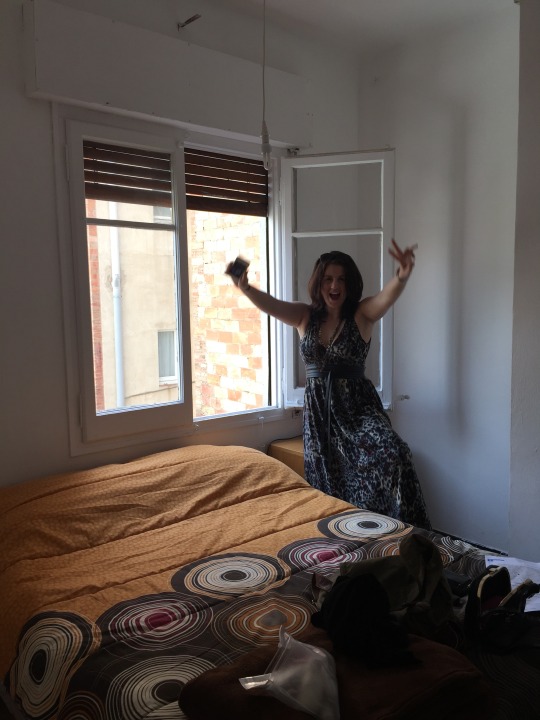 The land of buildings like this.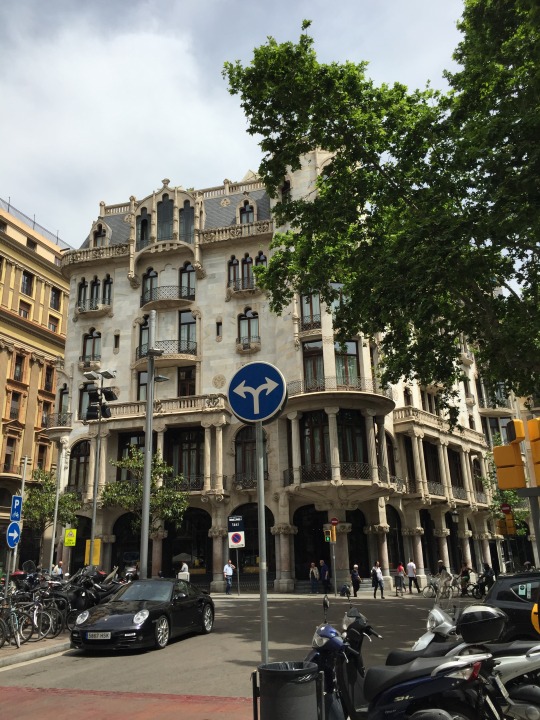 And like this.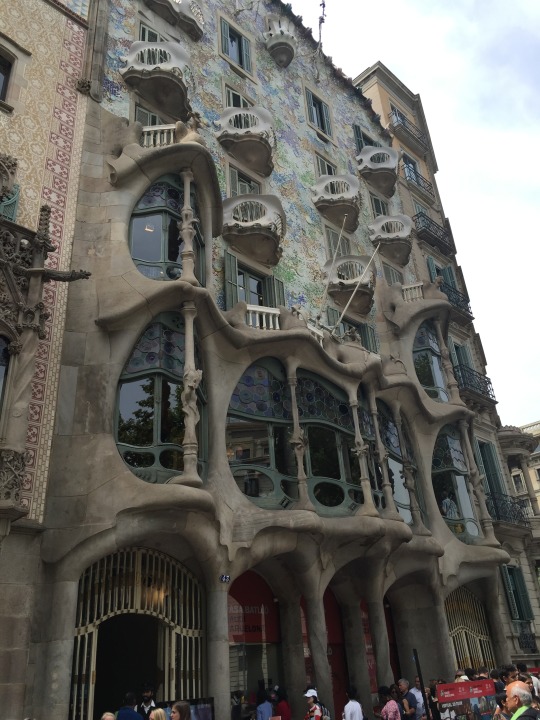 And like this.
The land of ham like this.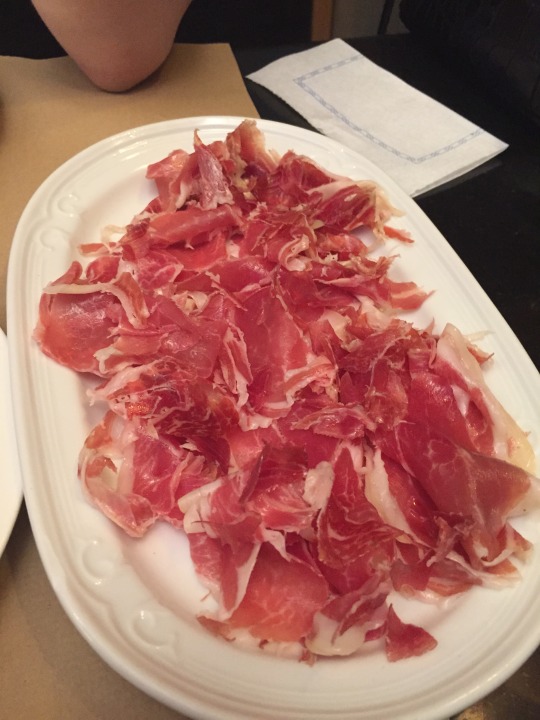 Jamón Iberico, the Jamón of Happiness.
Jamón can be served with mustard ice cream and cheese.  Yes.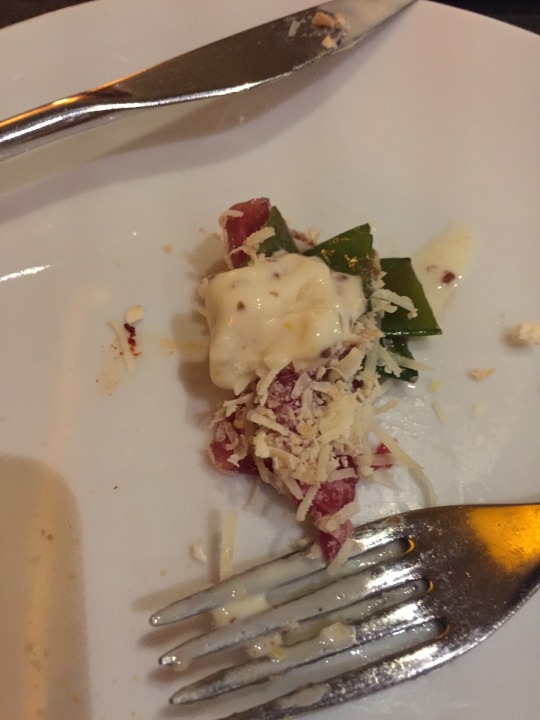 It is the most important thing.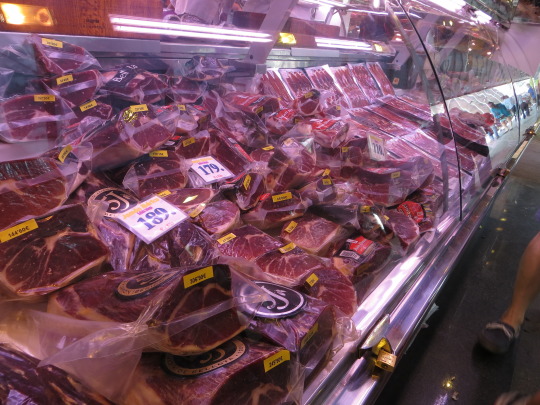 Well, the second most important thing.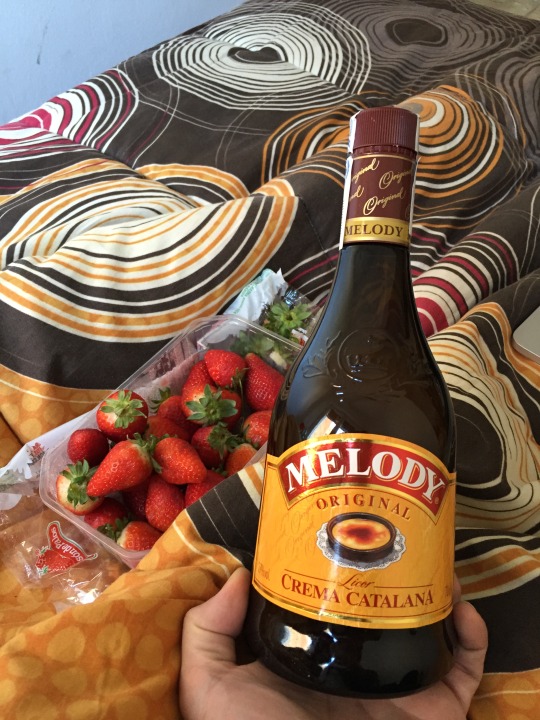 But there is also cheese.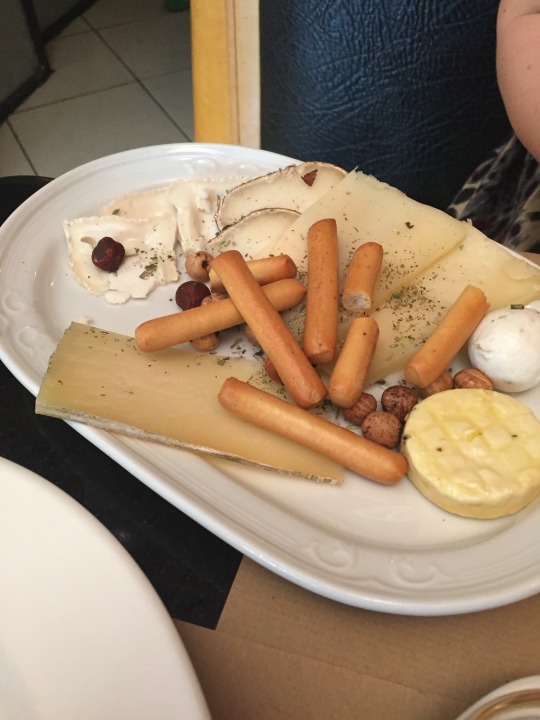 And also horse steaks.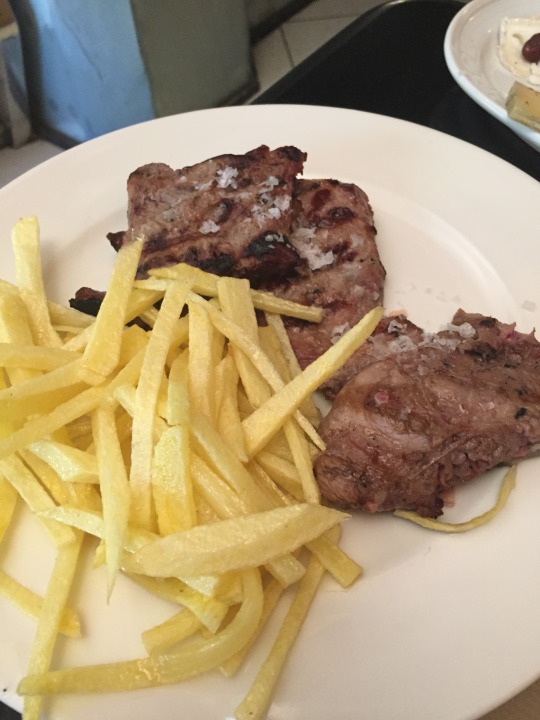 And also pinchos.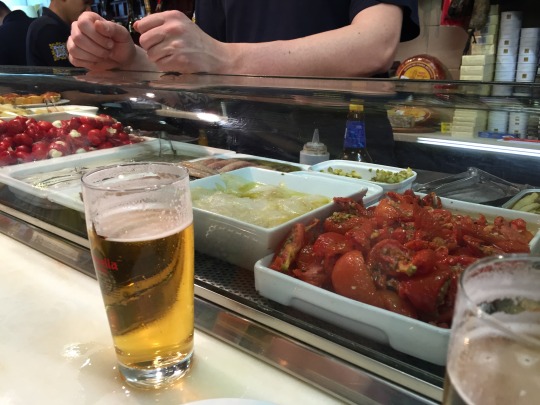 And also icy cocktails.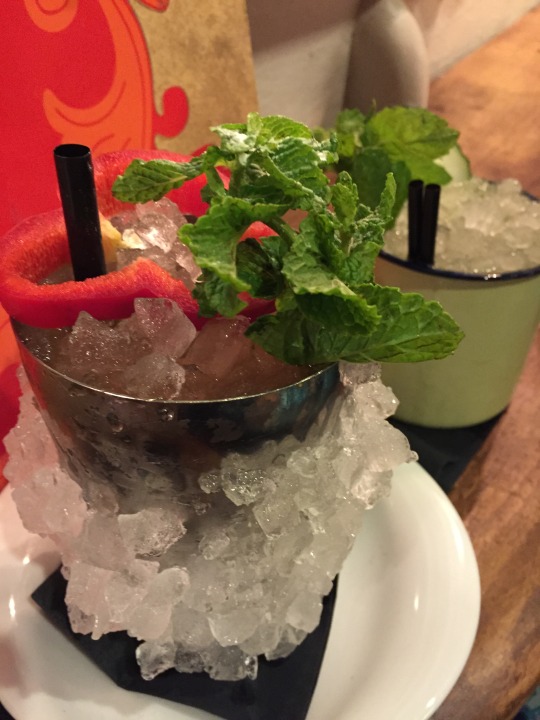 And also Sake Sours with kumquats.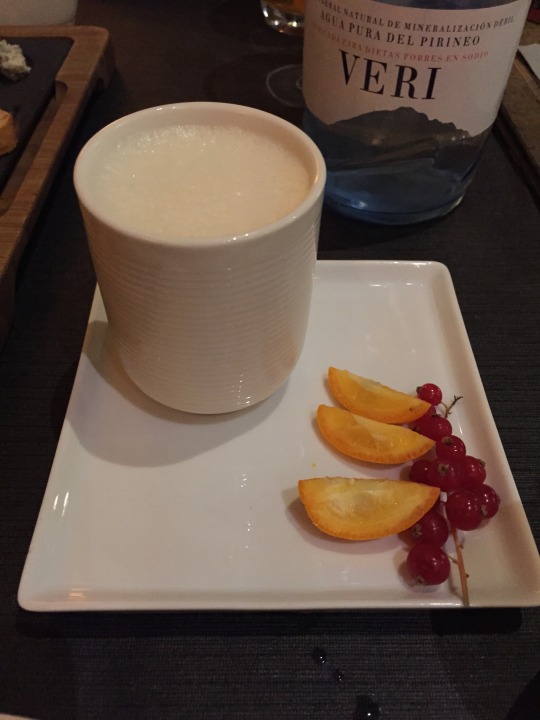 And also quaker parakeets.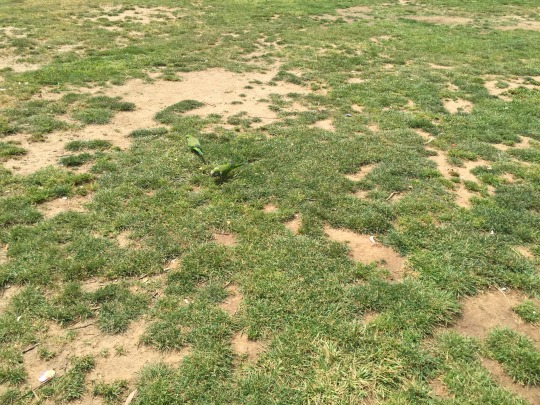 It's a land where you can – no, must  – have a bottle of cava for breakfast.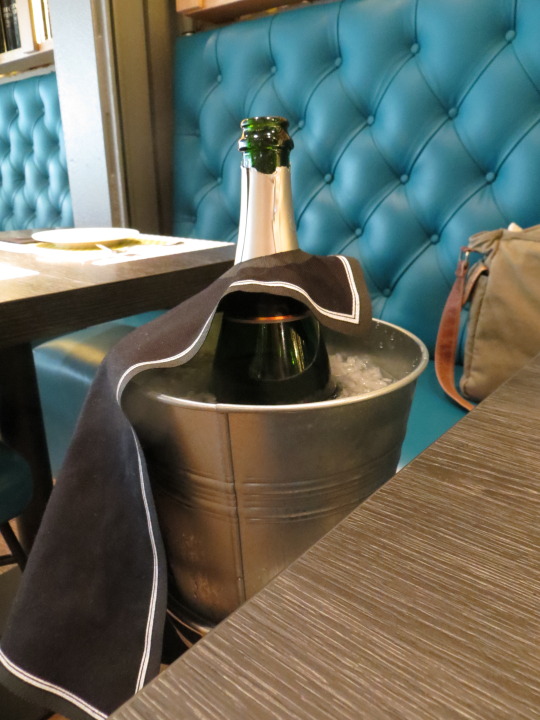 The finest way to start the day.
Also start it with deep fried little fishes and squids.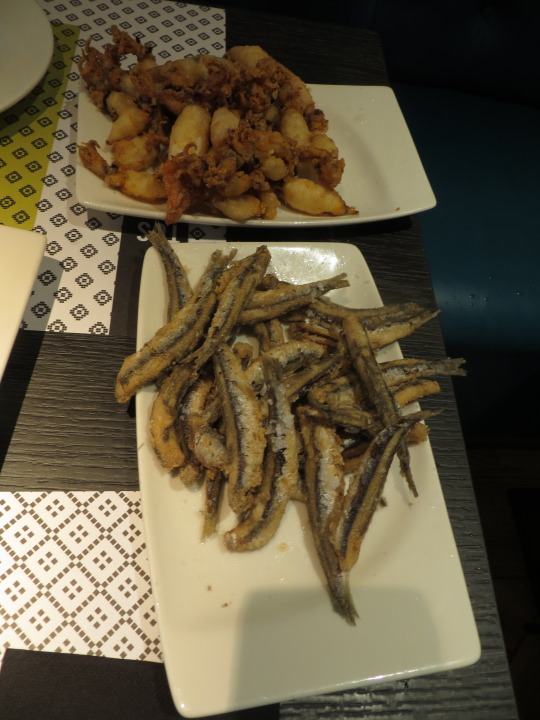 I lived here once.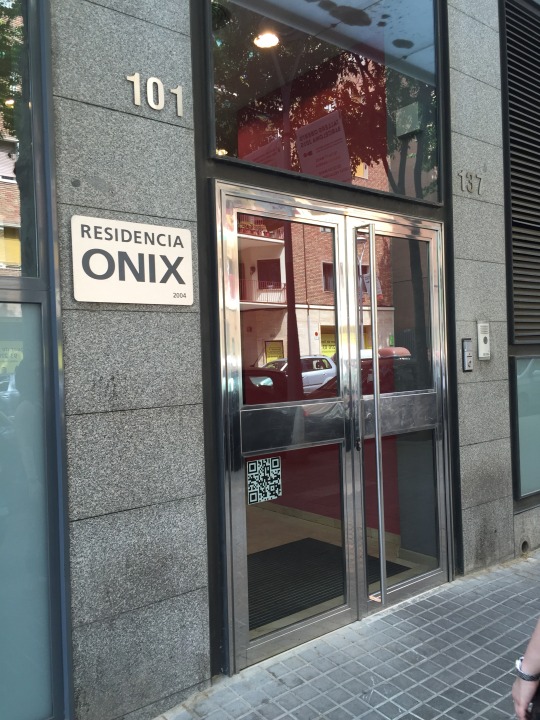 Back when they still had water.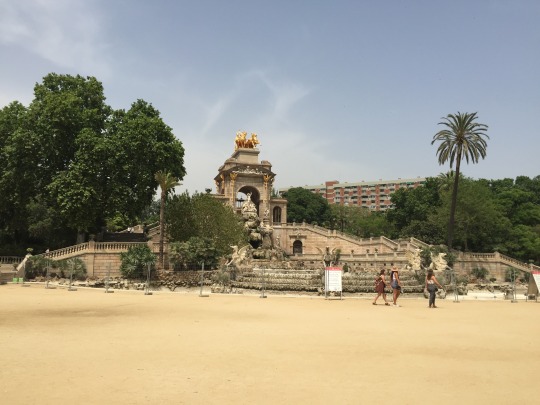 We did the typical "looking at things."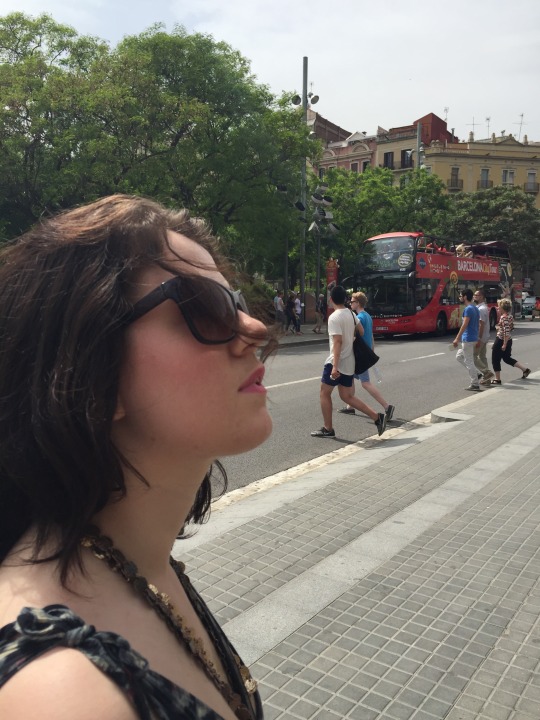 We looked at this thing, of course.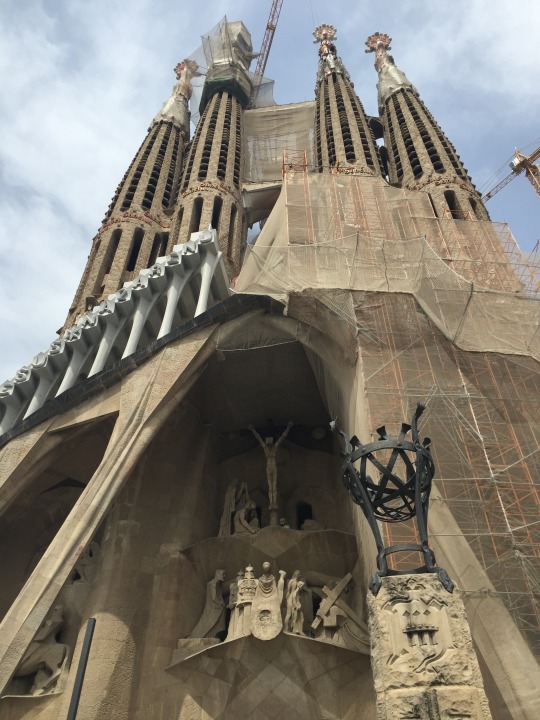 And we looked at this thing.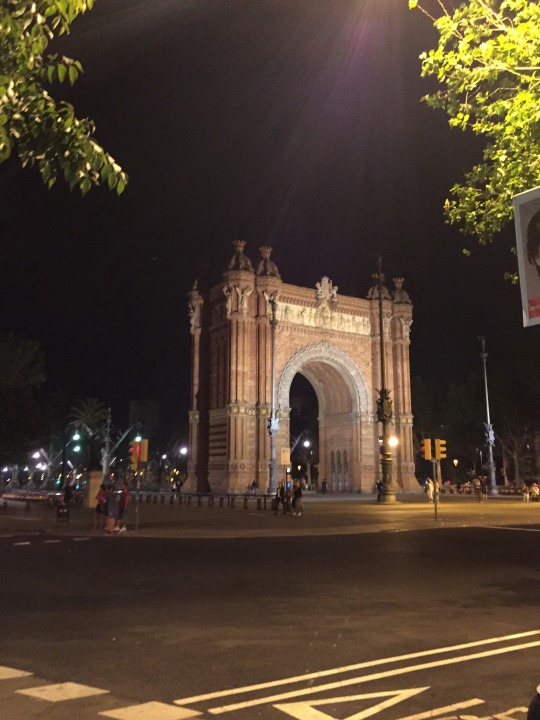 And we looked at these things.
We looked at the beach thing.
But it was too windy for the beach thing.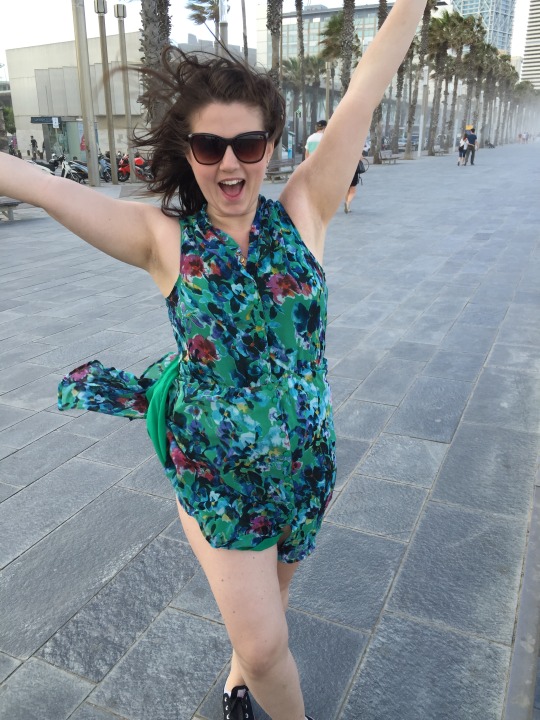 So we took escalators instead.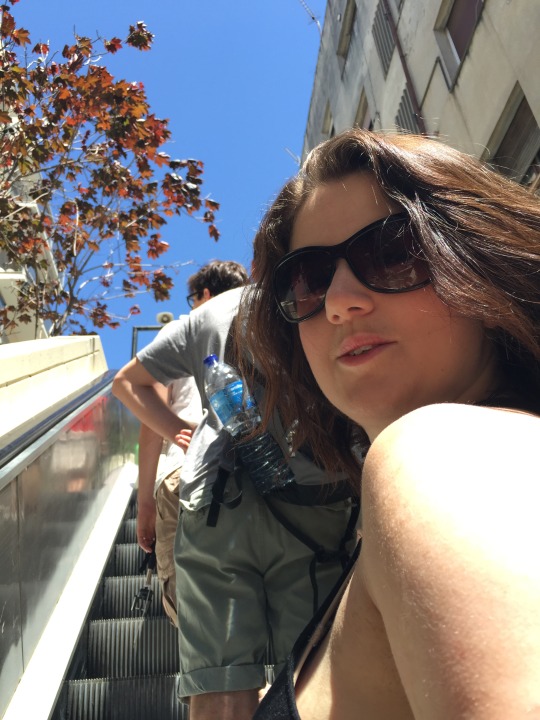 Because sometimes you want to look at things up escalators.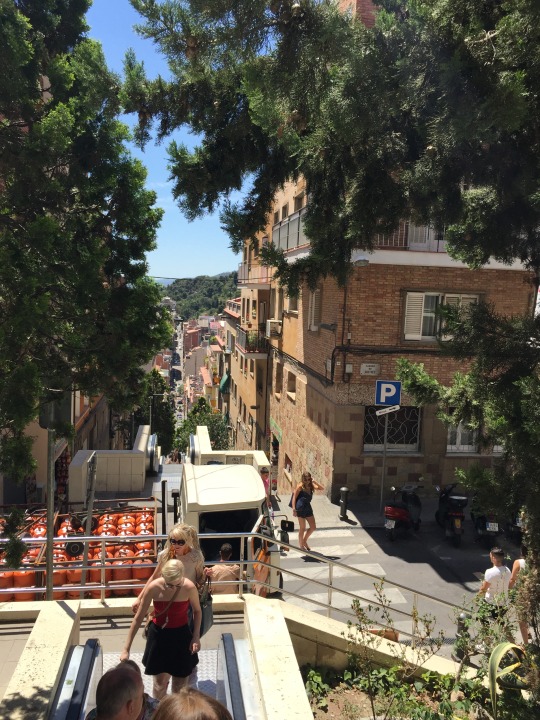 You can look at ALL the things from up escalators.
And take pictures of yourselves like some sort of commoners.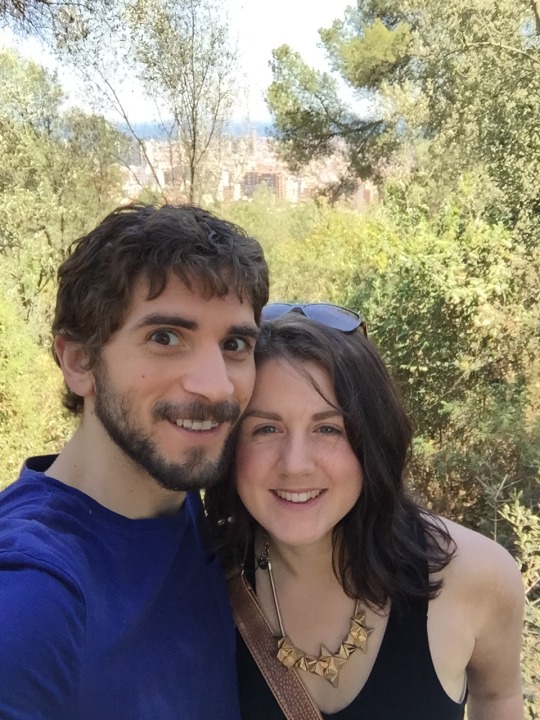 Here are all the things.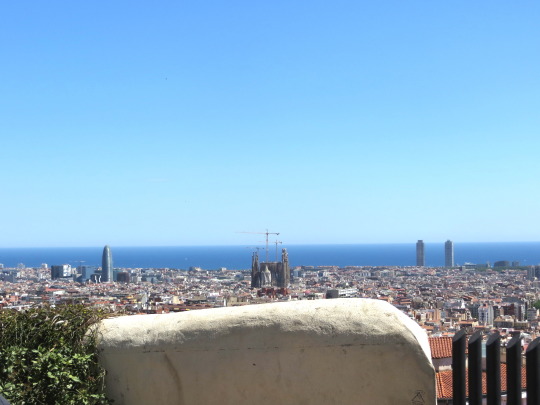 You can also take pictures of cacti.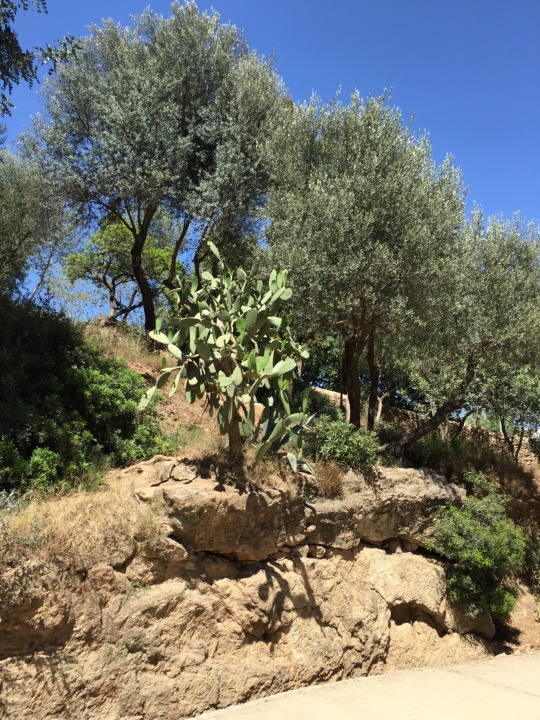 You can take a break to buy sangria and vermouth from barrels.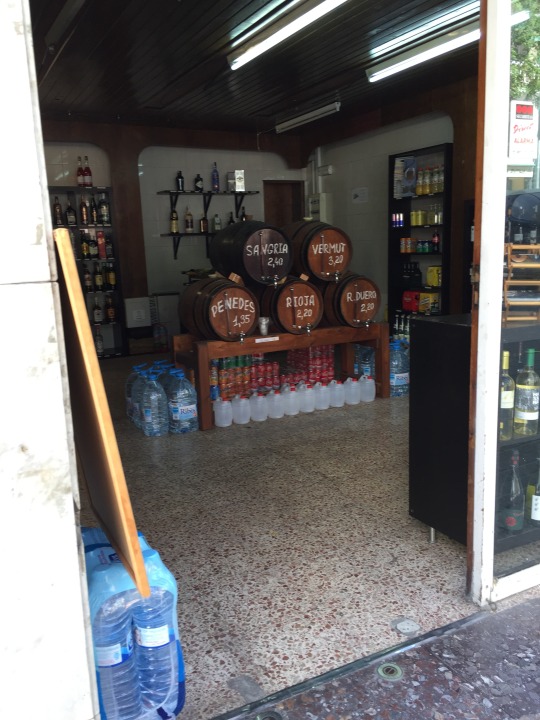 And to eat snails.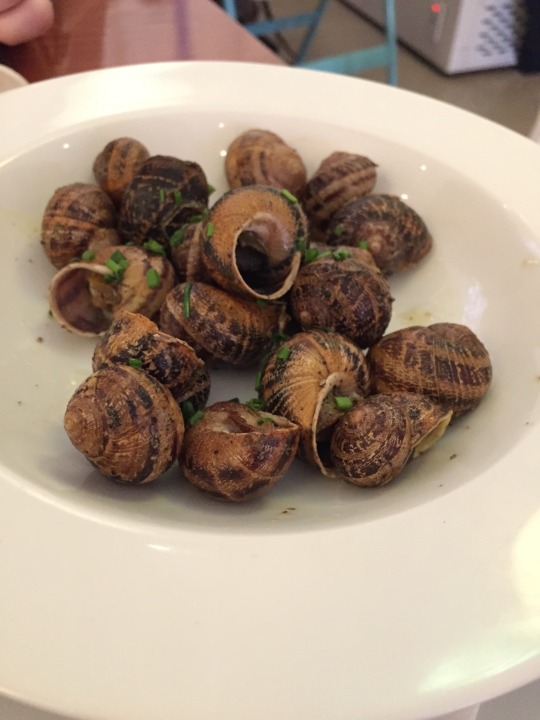 And then it's back to taking pictures of things.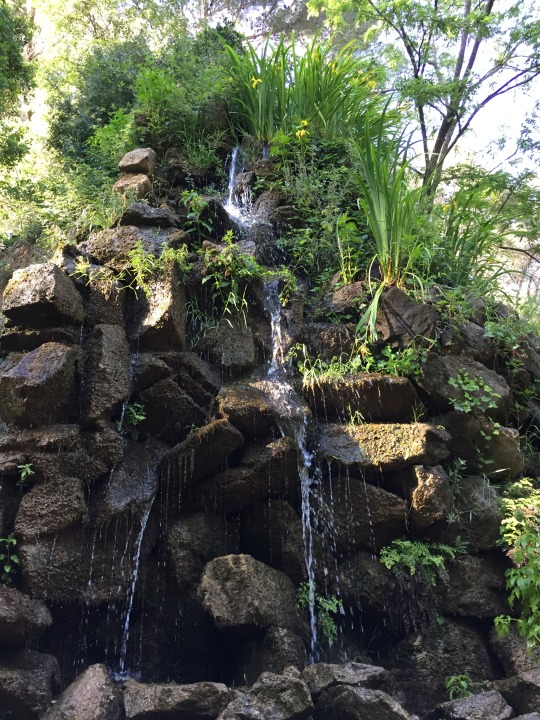 And people.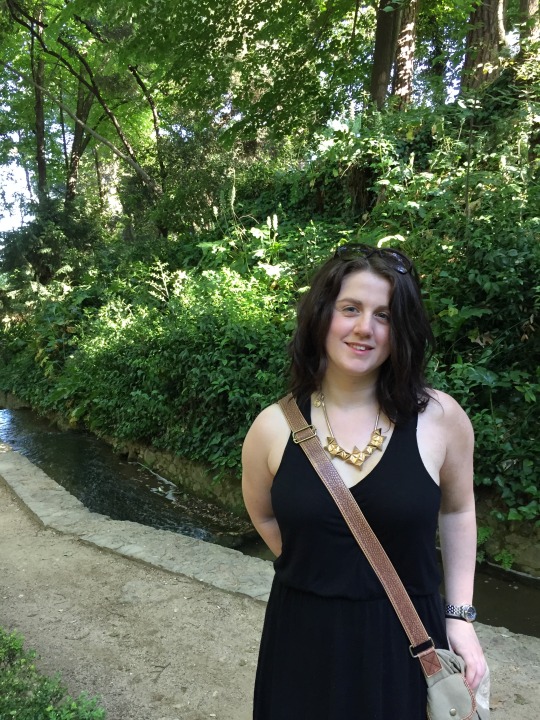 And selves.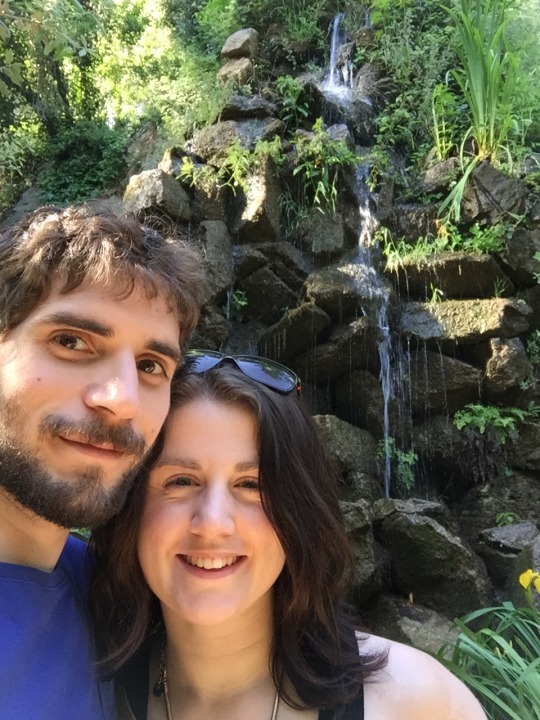 You could find yourself lost in a labyrinth.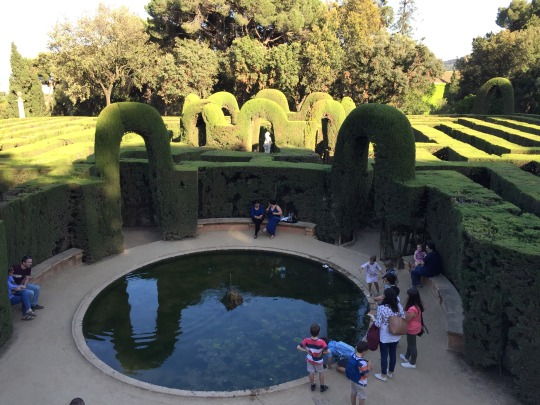 David Bowie may not be there, but Greek gods may.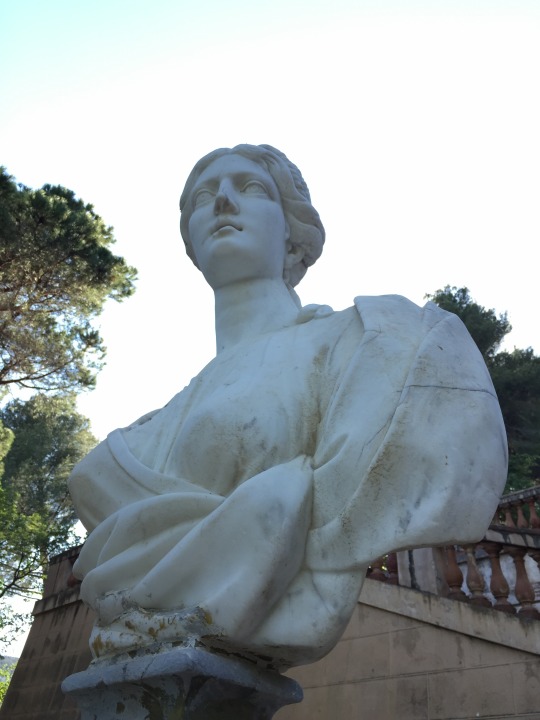 And ducks.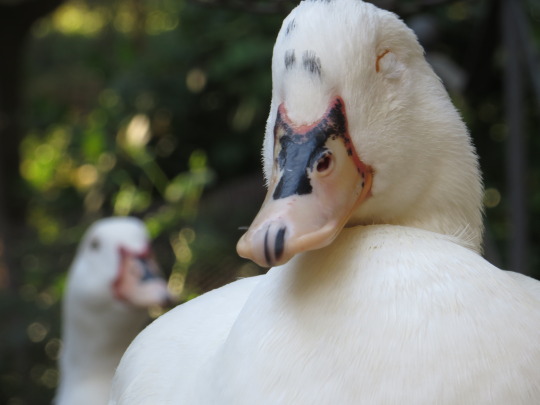 Which you could, potentially, grab.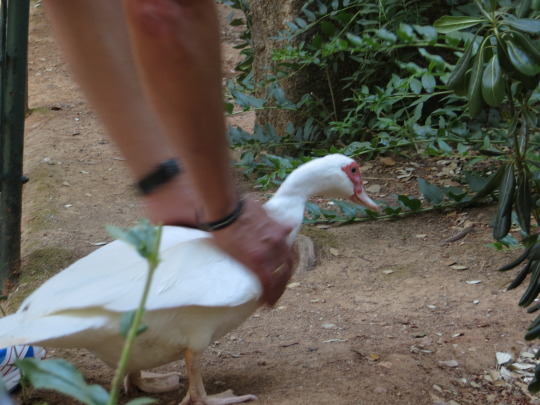 And they would, potentially, not mind.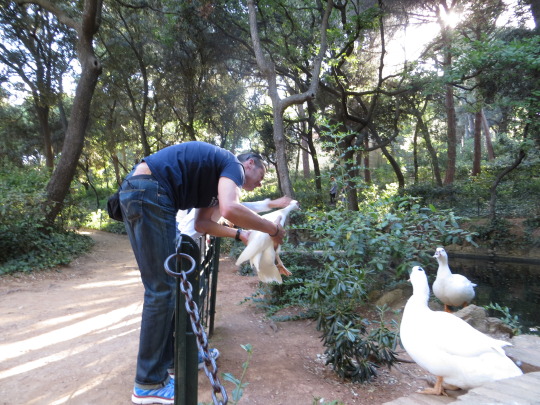 Then you could, potentially, have more ham.  And anchovies.
Which you could, potentially, wash down with cava sangria.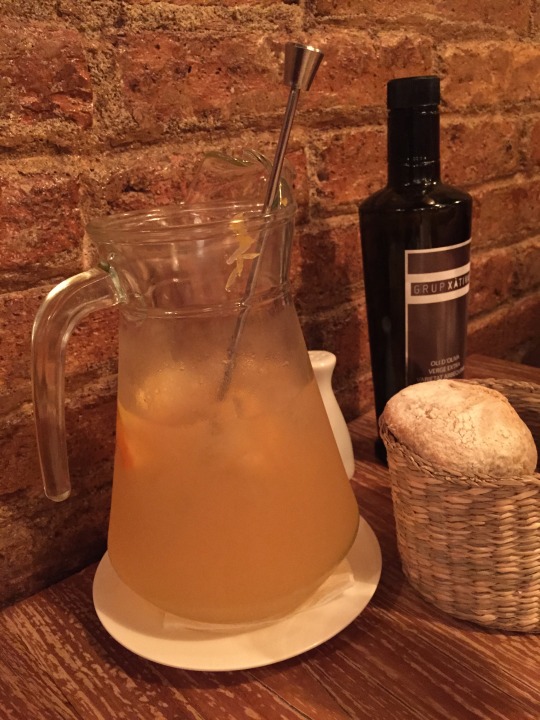 All while you wait, potentially, for rabbit paella.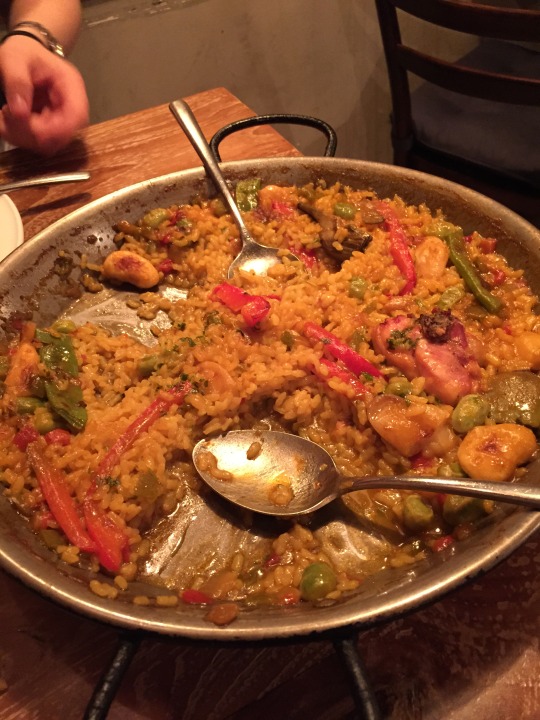 And then you could, potentially… holy crap, we know those Swedes!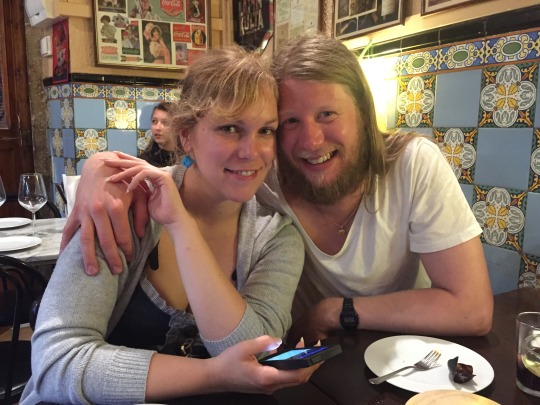 They're in a vermouth bar.
In which I drink vermouth.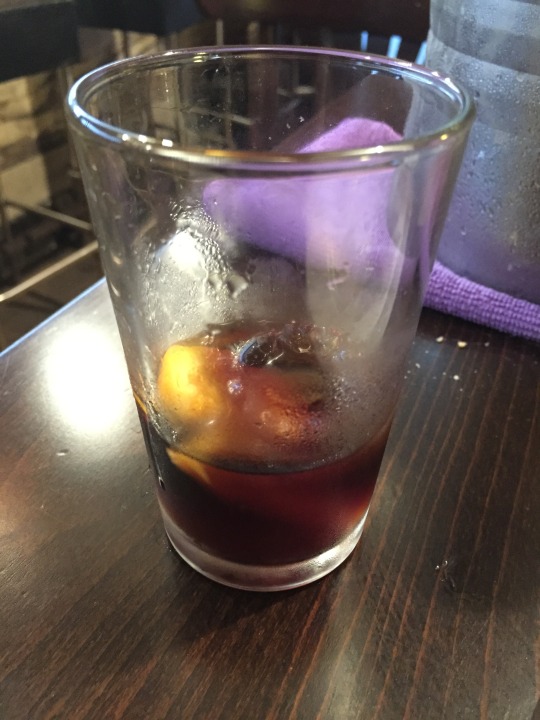 And our drinks come with free mini-paella, with shrimps and clams.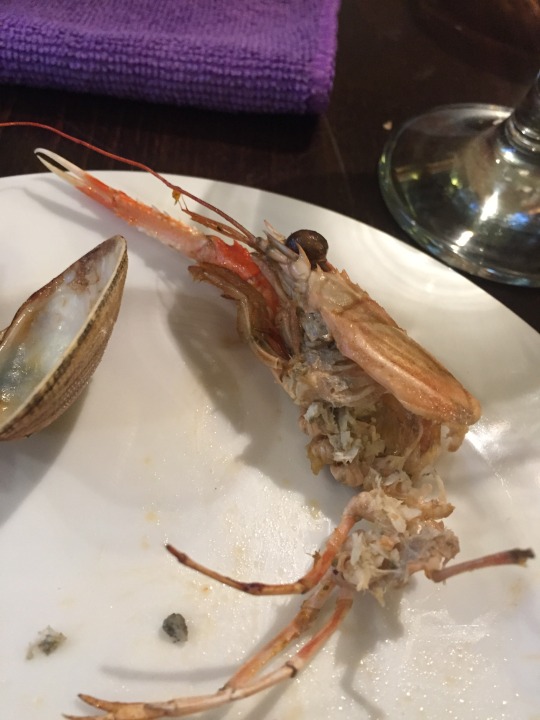 The next bar has that "Spotify" thing.  It's just a fad.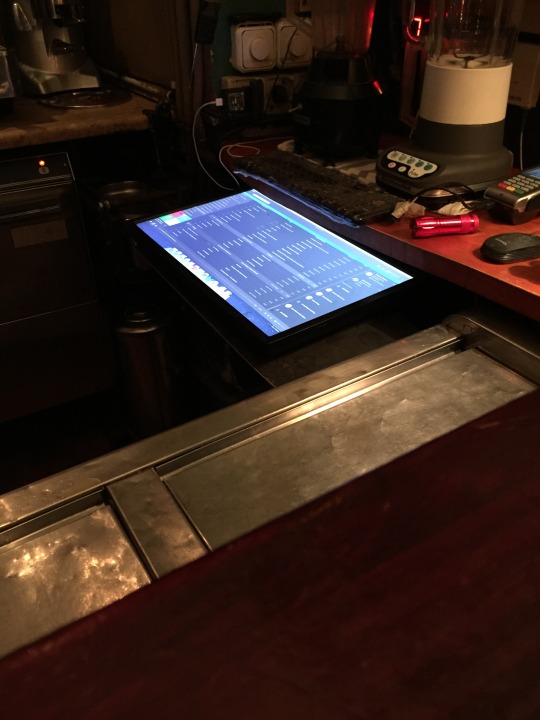 The next bar has New Flavour.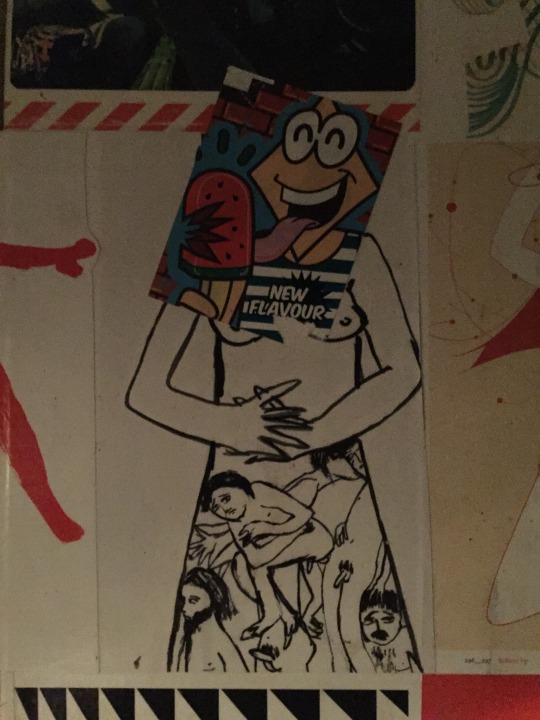 The cocktails are thoroughly enjoyable.
Especially the one served in a glass chamber of wood smoke!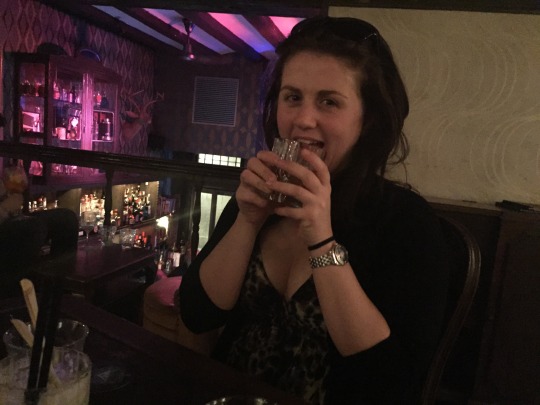 Alas, all good things end in miserable airports.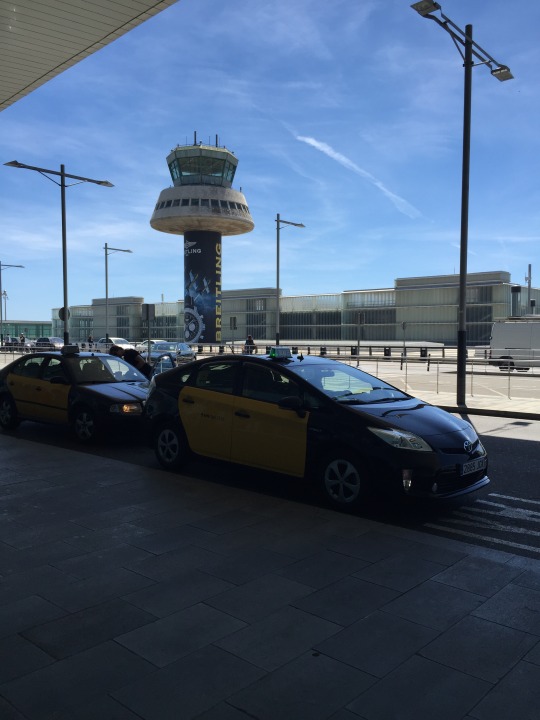 Then we're home.  Unfortunately, the art installations are out of order.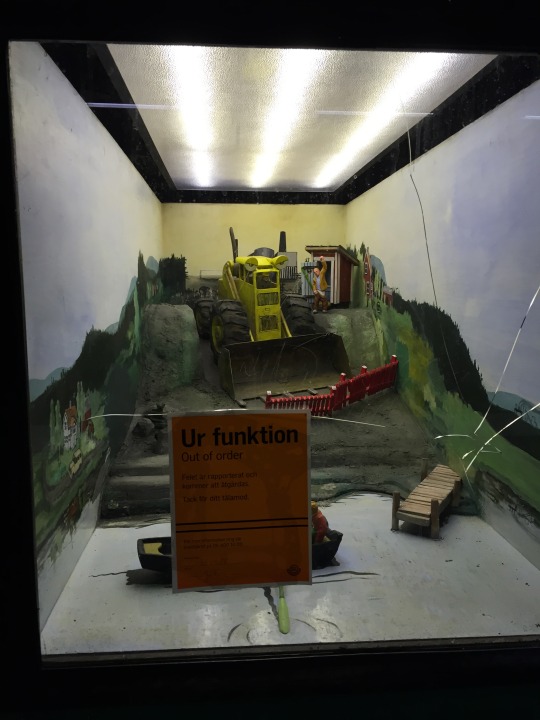 Not pictured: ceviche, steak tartare, salmon tartare, jamón ibérico x10, monkfish, cheese salad, cheese plate x3, asparagus and shrimp parmigiano fondue, pickled cockles, squid x5, octopus, pickled sardines, steak grilled on edible yuca coals, and so many other foods that I forgot.