Riad has a new toy.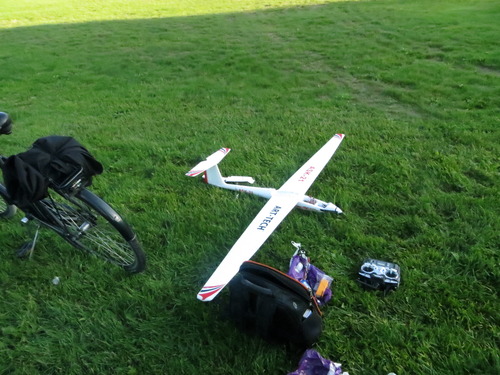 Flower and Freddie join us for its maiden voyage.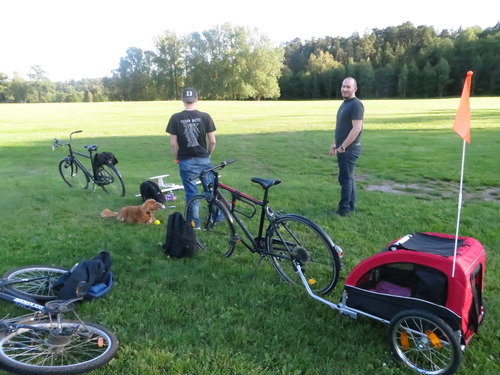 Flower is primarily concerned with the small, green flying object.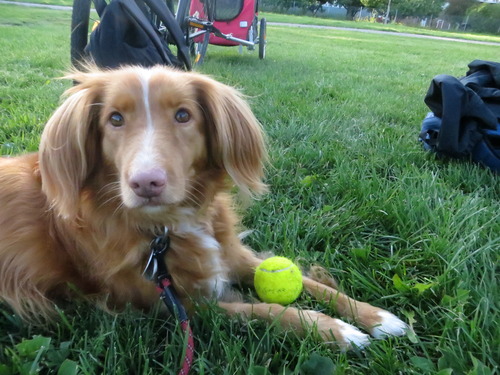 She spends much of the day re-obtaining it.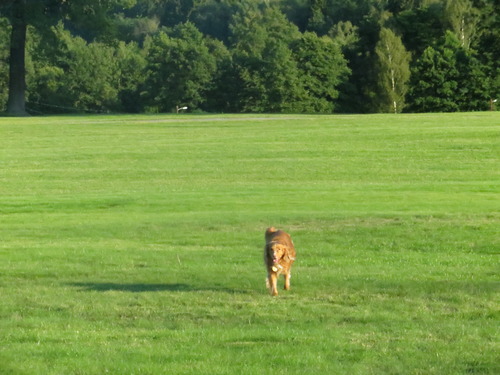 But she did try to catch the plane for a few minutes.  She failed.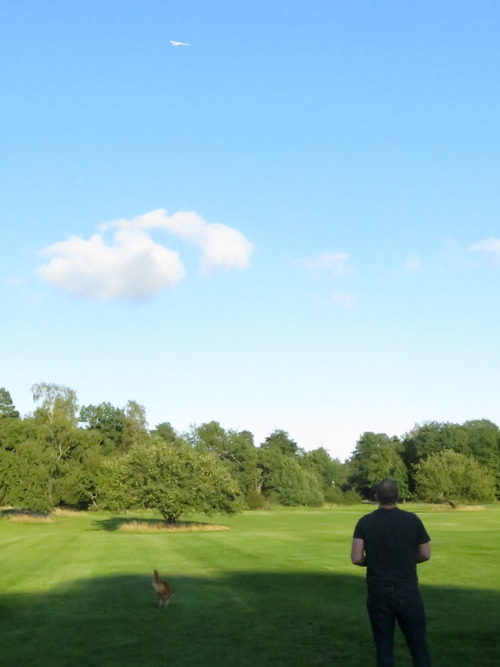 The plane flew well.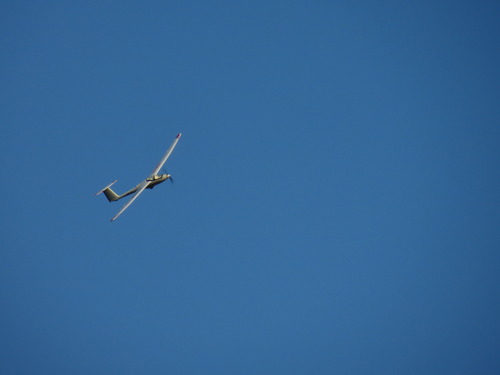 Though its pilot was concerned.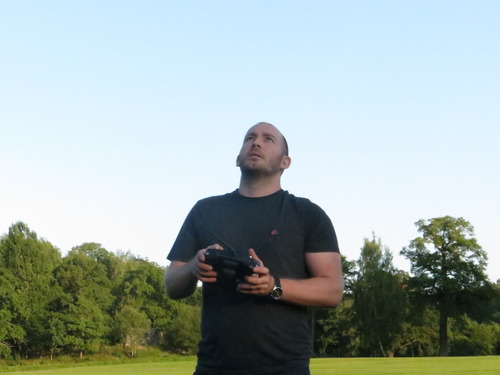 He had quite a few good flights.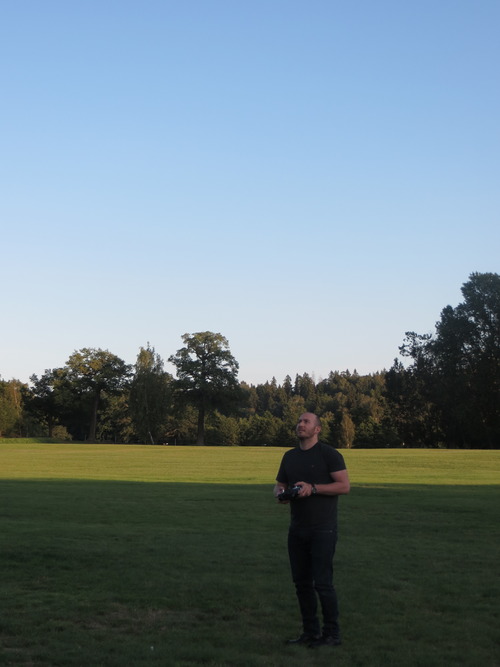 But ultimately a broken tail grounded it for the night.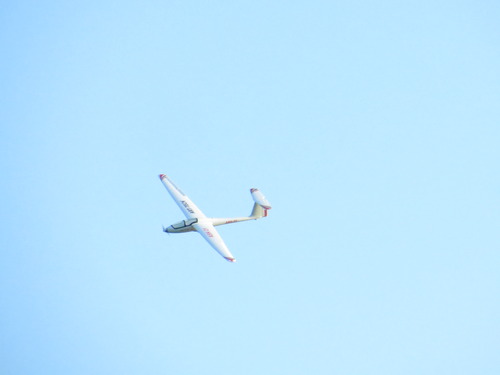 Meanwhile, a huntress lurked in the grasses.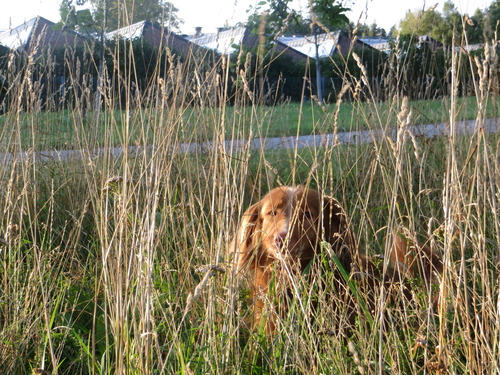 She was hunting tennis balls.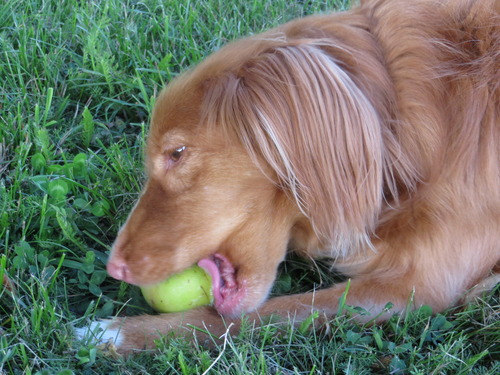 Wait, that's not a tennis ball!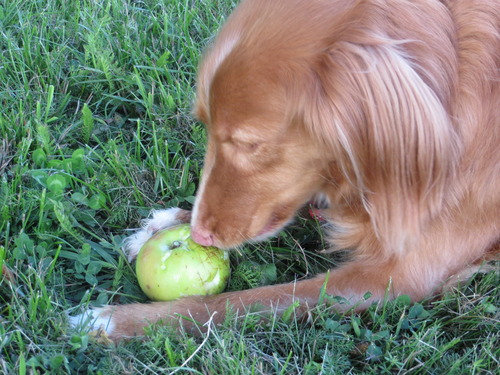 The wild apples are getting quite large.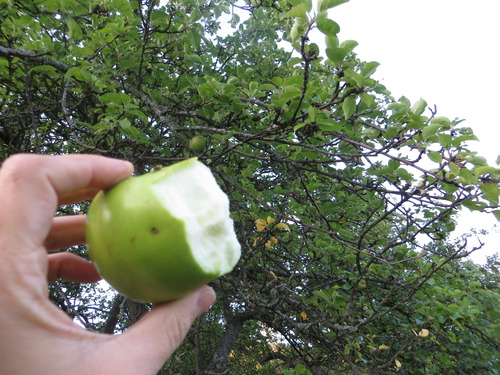 I ate one, flower ate three.