Riad has RC airplanes.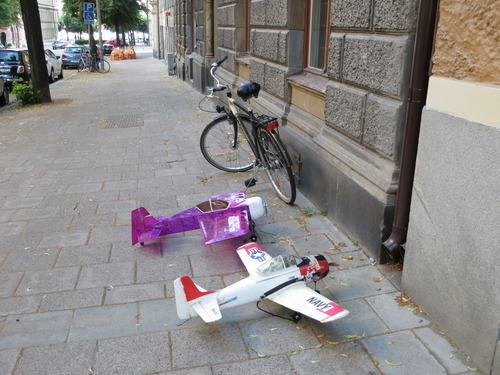 Transportation requires some creativity.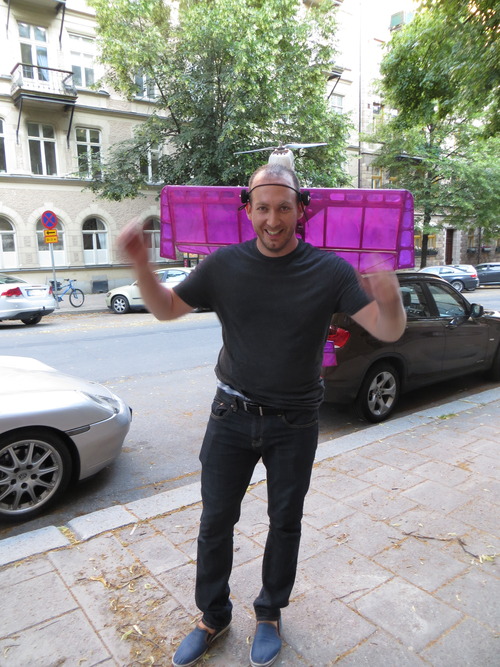 It's awkward, but possible.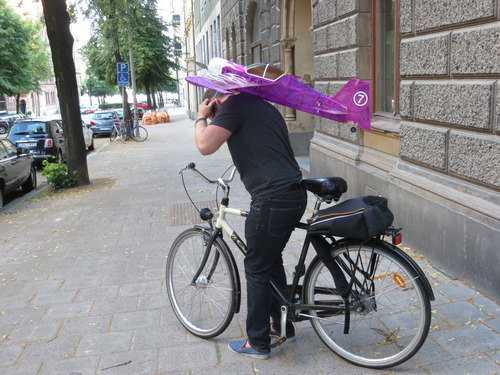 Where balloons can fly, airplanes can too.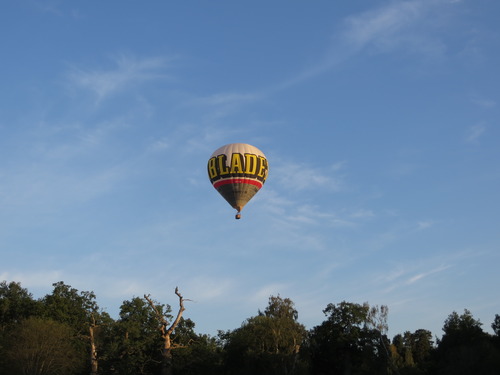 The purple one takes off.  The engine dies.  It obliterates itself.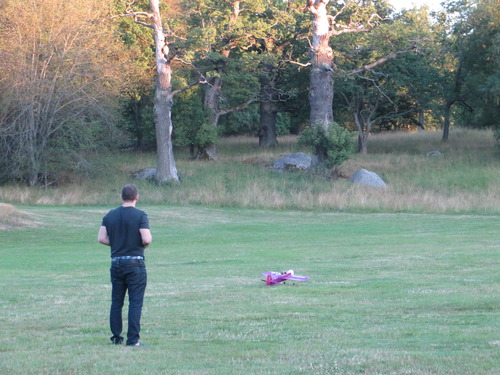 Purple is dead forever.  White plane time.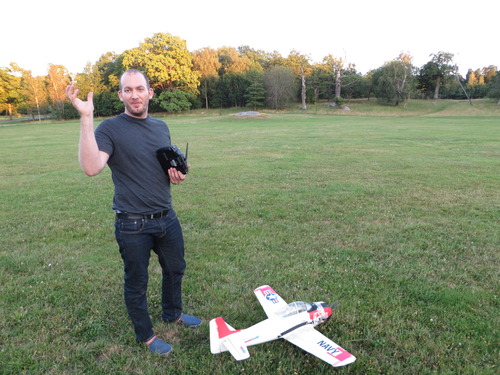 White plane actually gets airborne!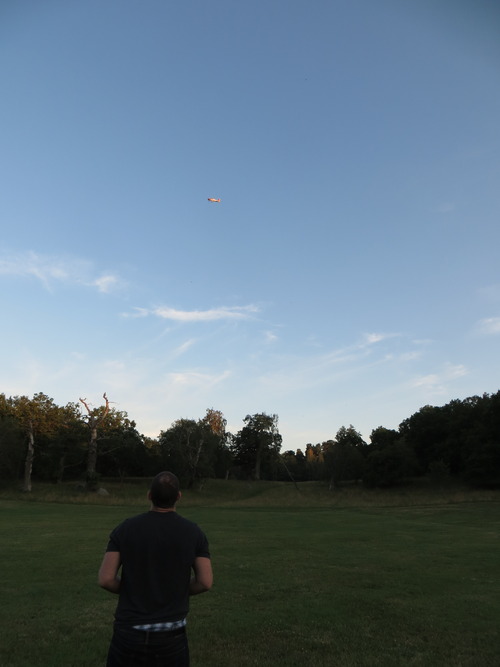 It soars majestically.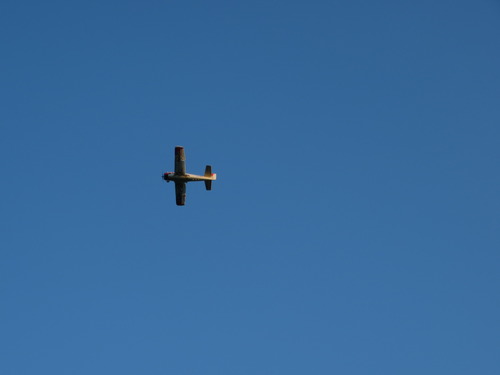 Then it crashes and obliterates itself.