One day Freddie and I bicycled to Täby after work.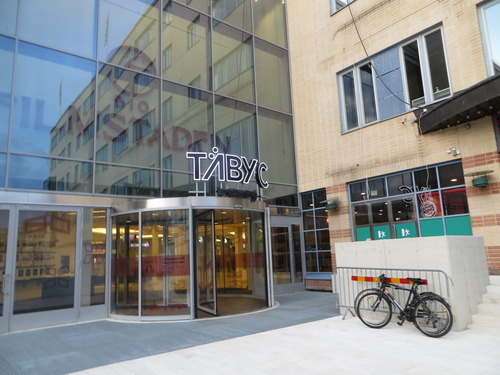 Rain and lightning rolled in.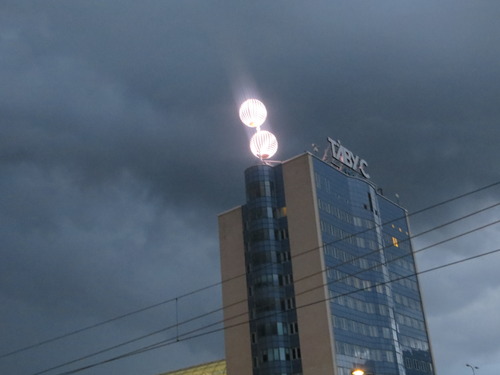 We took the train home.  Bikes can stay in Täby.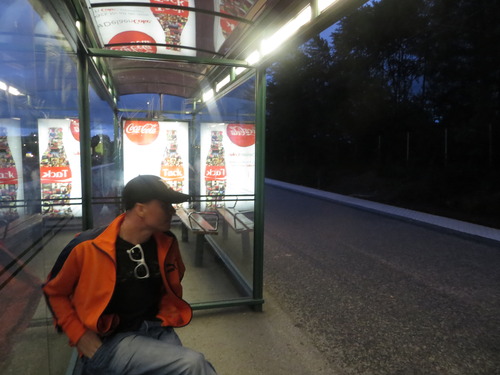 The next day we went back for them.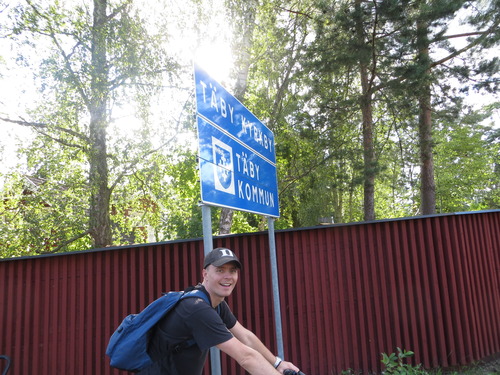 But headed the wrong way.  This doesn't look like Stockholm.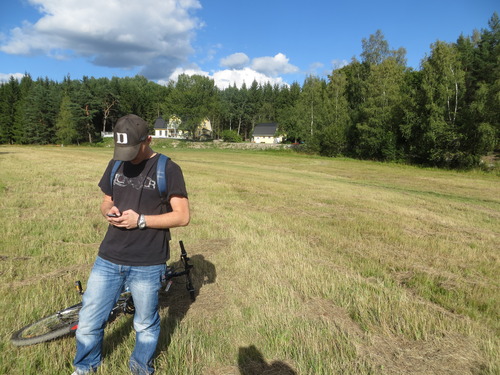 Vallentuna?  Close enough.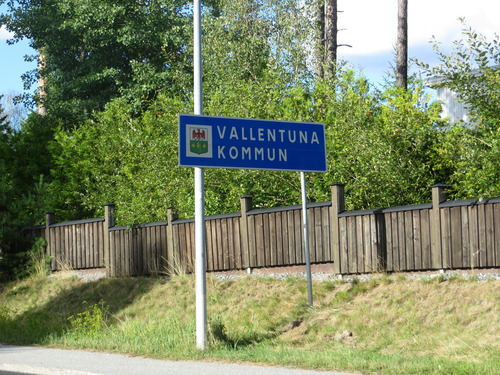 There's a perfectly preserved viking runestone in one of Vallentuna's desolate fields.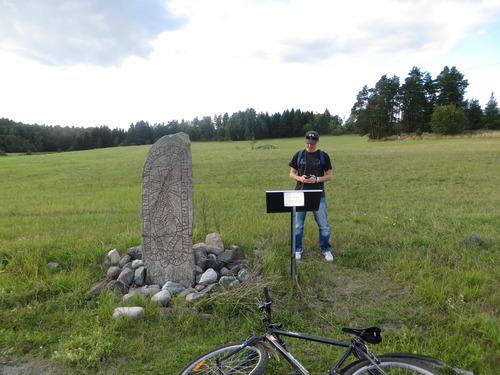 Then we arrived in Thailand.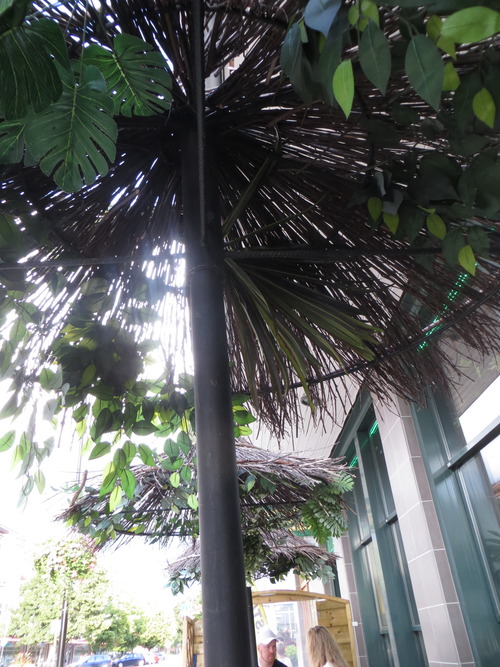 Or Upplands Väsby… whichever.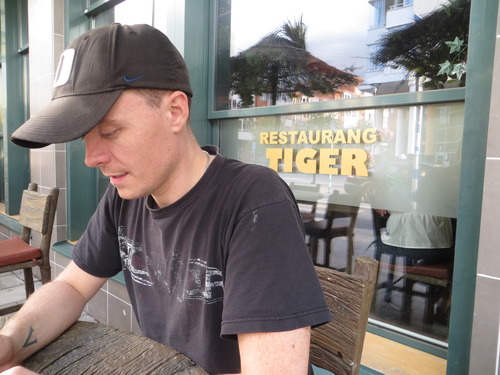 We were concerned about the presence of giant robots in Upplands Väsby, so we left.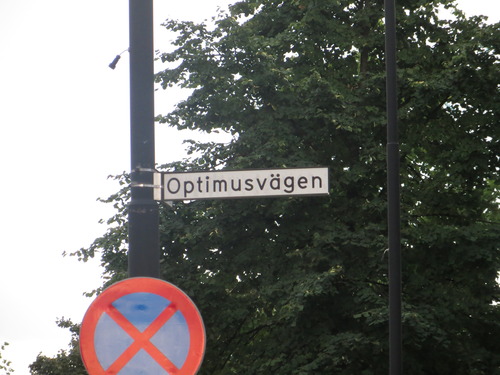 We tried to get to Märsta… but lightning.  So back to Väsby for a train.
Next day in Väsby: trains go north; we go north too.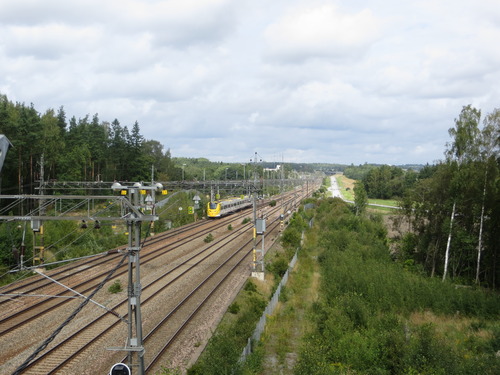 We finally get out of Upplands Väsby successfully.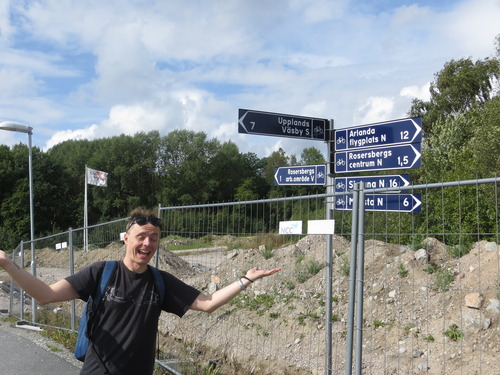 First to Märsta.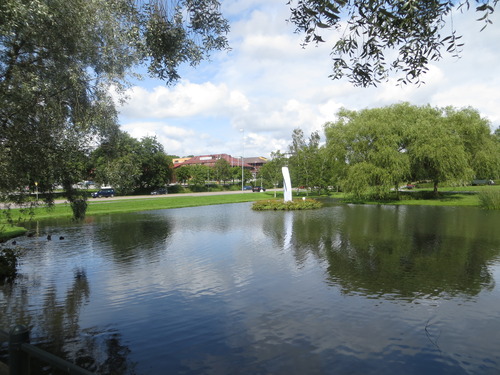 And then Sigtuna!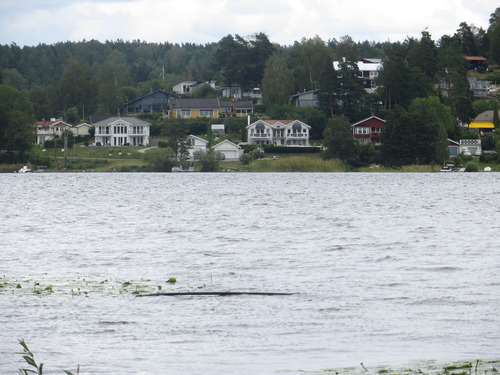 You may remember Sigtuna from such previous blog posts as " The next day, the next adventure.  We queue for a boat. "  It's the one with church ruins.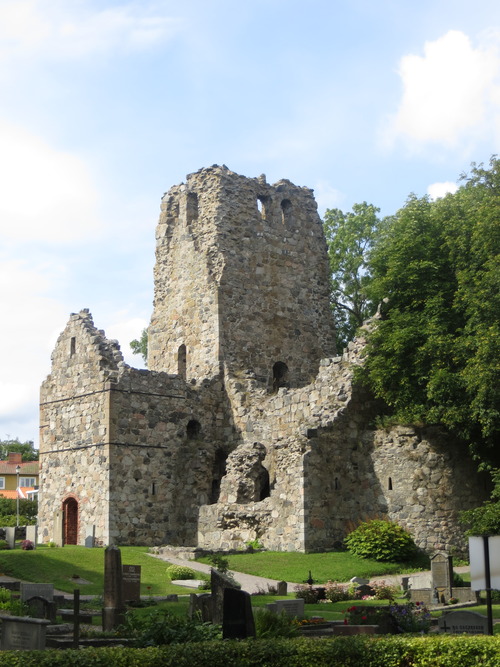 This church ruin is either sad, or has a moustache.  You decide.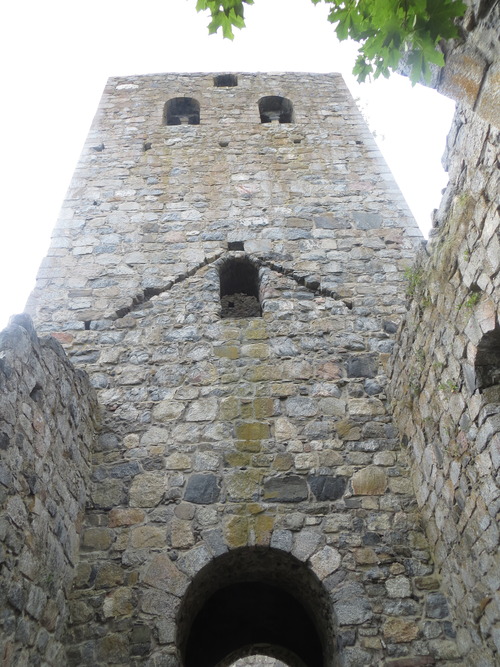 Then a few hours of cycling through empty farmland, to Bro.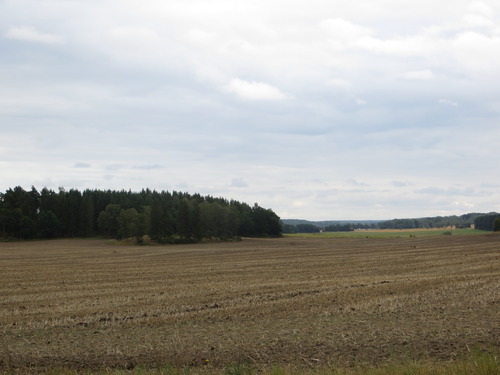 Freddie reaches The End.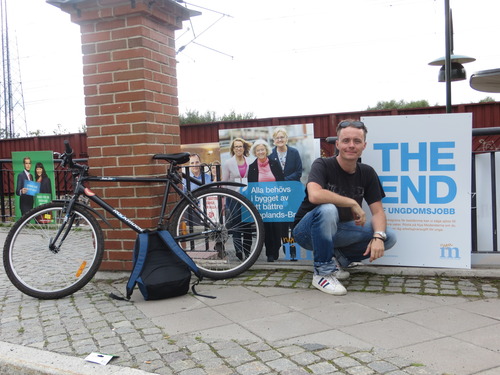 I reach The End.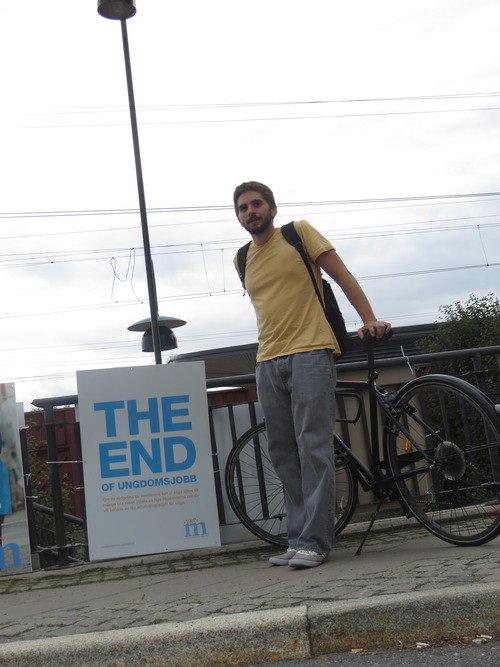 48 hours, 120km (74.5 miles).
Day one (half) .  Stockholm, Bergshamra, Djursholm, Täby
Day two . Täby, Vallentuna, Upplands Väsby
Day three . Upplands Väsby, Rosersberg, Märsta, Sigtuna, Bro